KMRC Skrifa - Staff layouts#2 – Canute Road Quay – 00 Gauge


Within our team at KMRC as well as simply selling model railways we pride ourselves on being able to offer practical advice for our customers in our branches as many of the team are experienced railway modellers in a wide range of gauges, eras and control systems.


This is the second of a series of Skrifa posts to highlight some of the layouts built by our team members. The first post featuring Mike Le Marie's layout Kinlochlaggen in N Gauge can be read here>>>

Graham Muspratt is our Development Manager, a lover of all things Southern Railway, an 00 gauge moeller and can be seen maning our stand at a number of the exhibitions we attend. He is also a member of the High Wycombe and District Model Railway Society.

Graham's 00 Gauge layout Canute Raod Quay is a quayside layout located somewhere around the Canute Road area within Southampton Docks operated primarily by the Southern Railway between 1946 to 1949.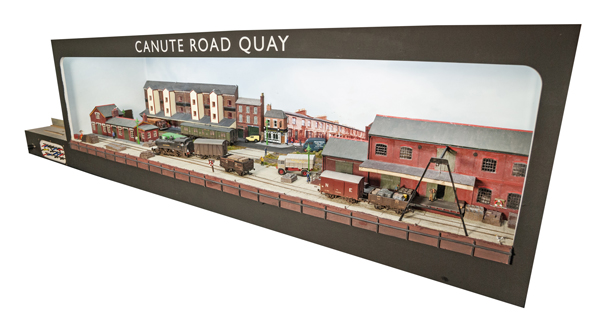 The trackplan is based on the 'Timesaver' shunting puzzle incorporating a short run around loop and kickback sidings. A small 1ft fiddle yard utilising short cassettes allows for an additional length of the main headshunt and a quick change of rolling stock. The other two shorter sidings / headshunts will be just about able to hold either 2 or 3 off box vans or an SR Bogie Van B and a small shunting loco such the Model Rail Magazine SR USA Tanks or LSWR/SR Adams B4s.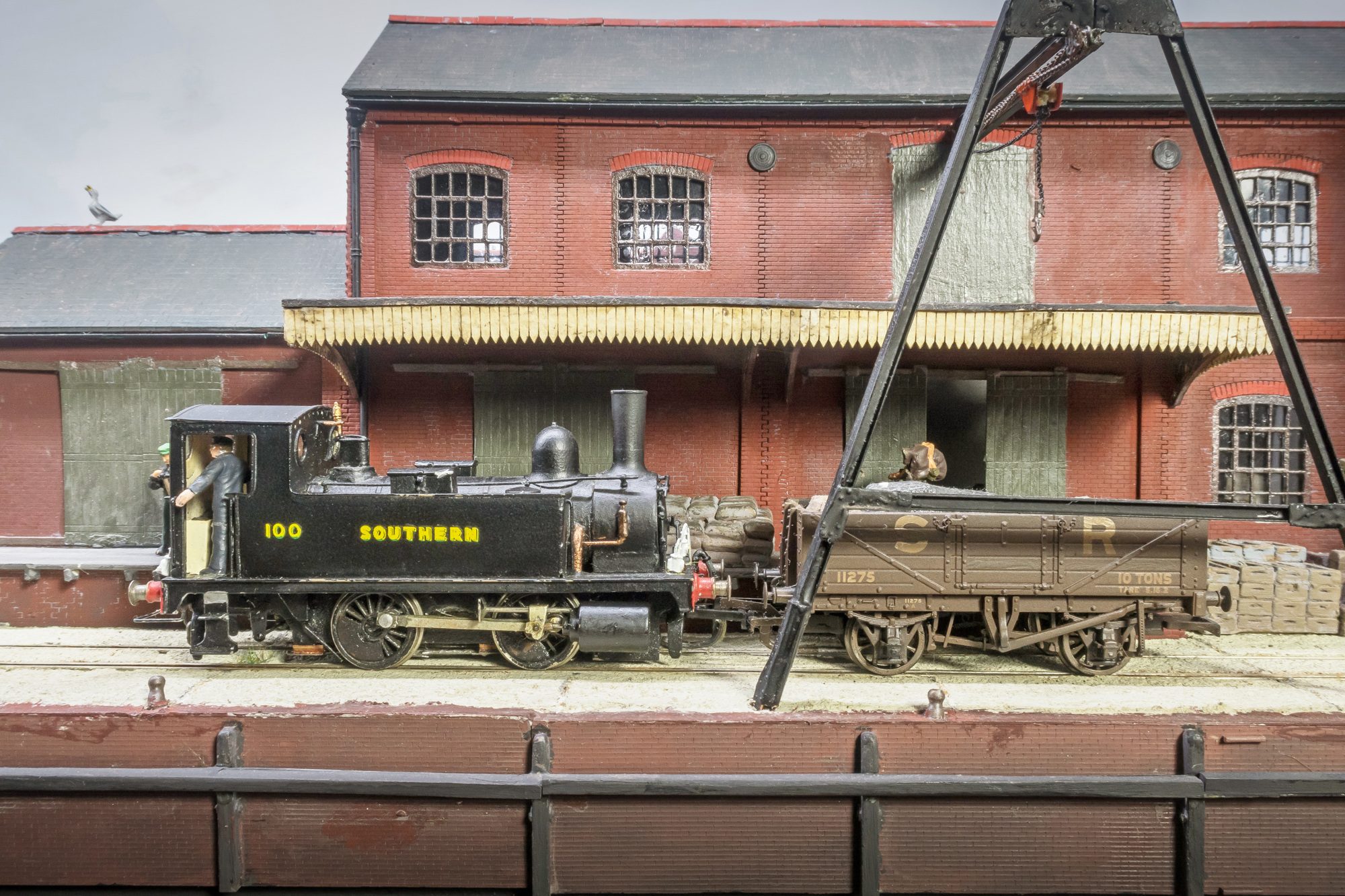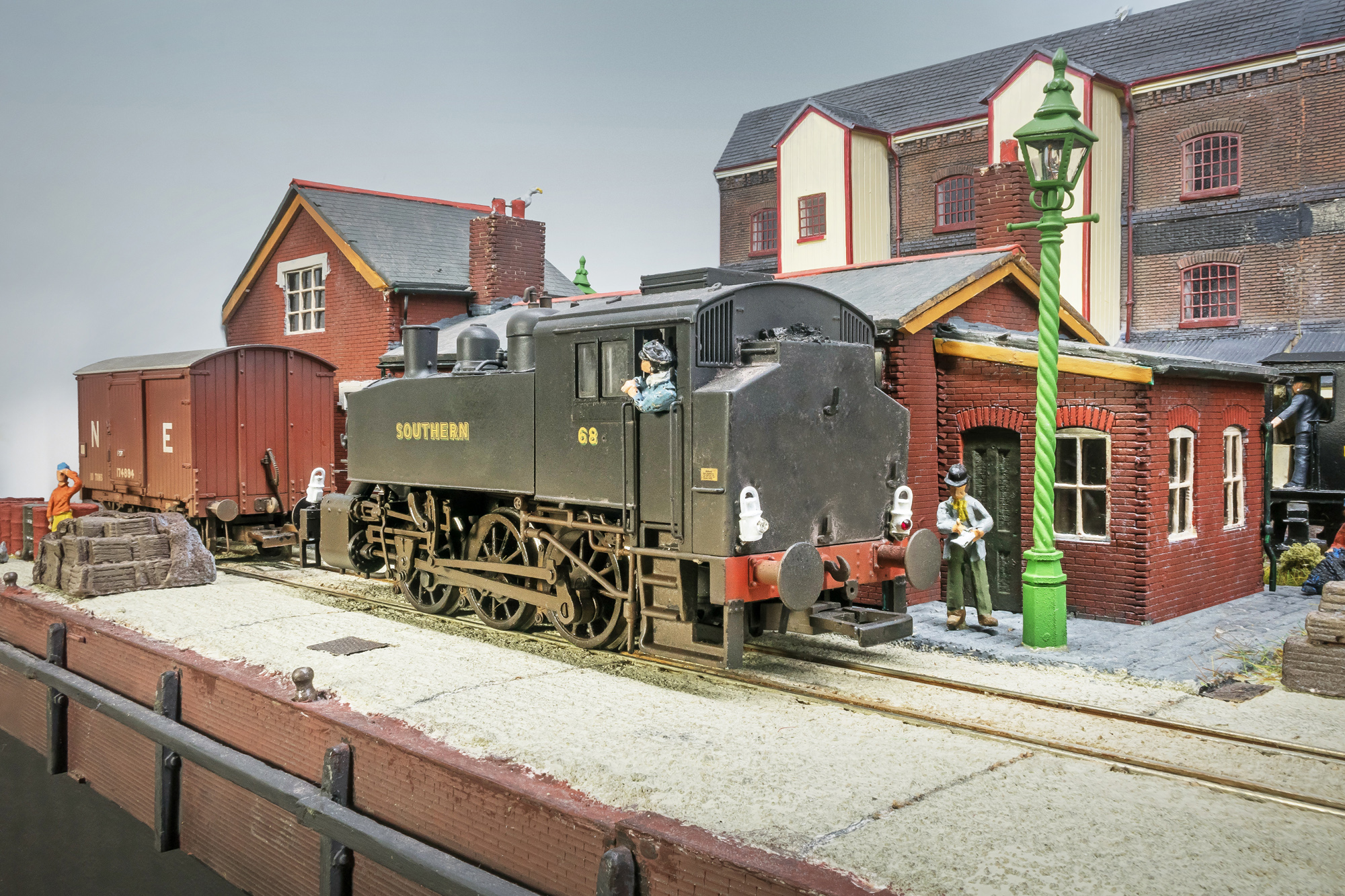 The very front edge of the layout has been modelled as a dockside wall and the siding at the top righthand corner includes a small loco shed albeit single road and in semi low relief, being a sub shed of, and a similar look to the one actually at Southampton Docks.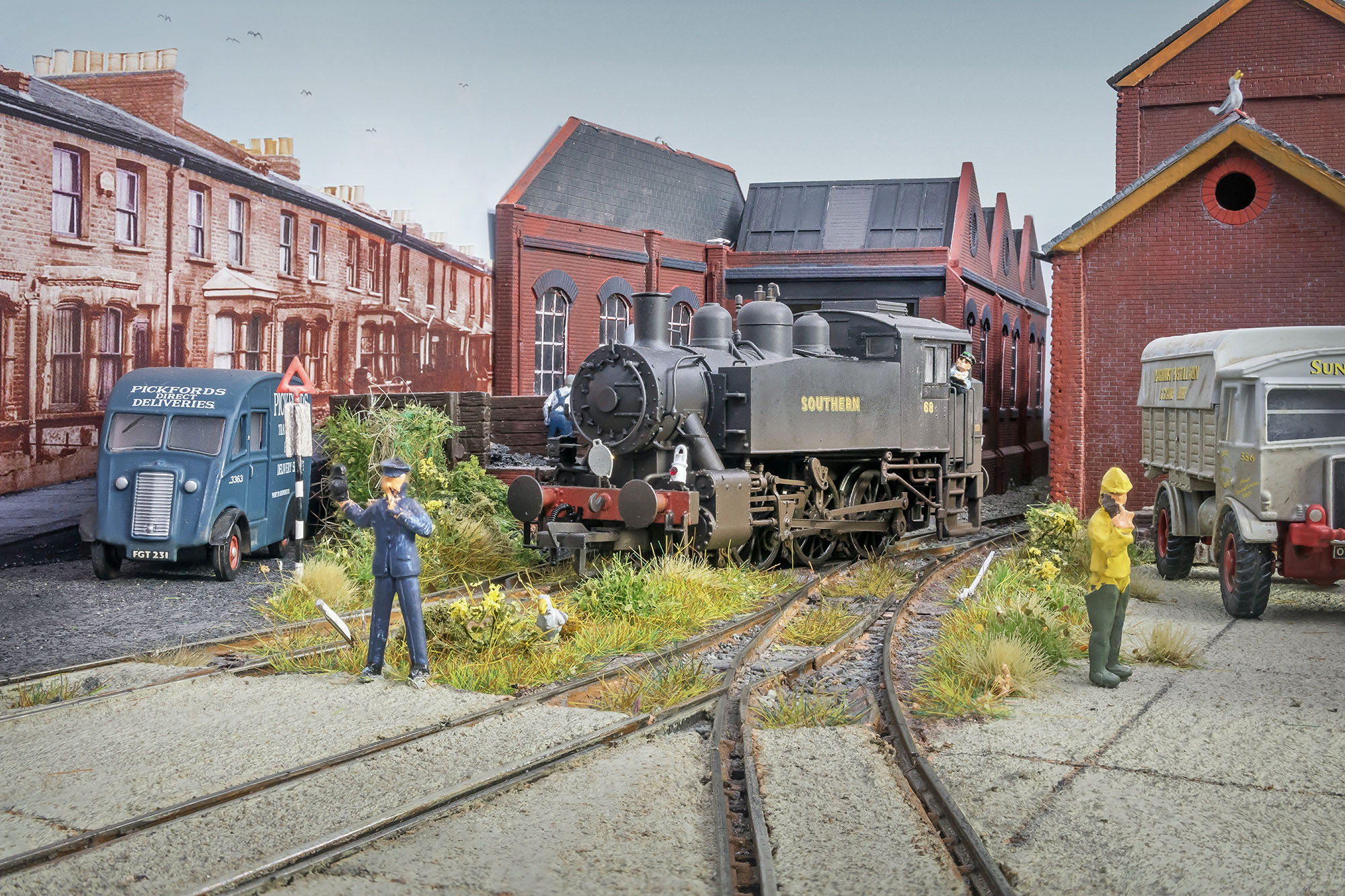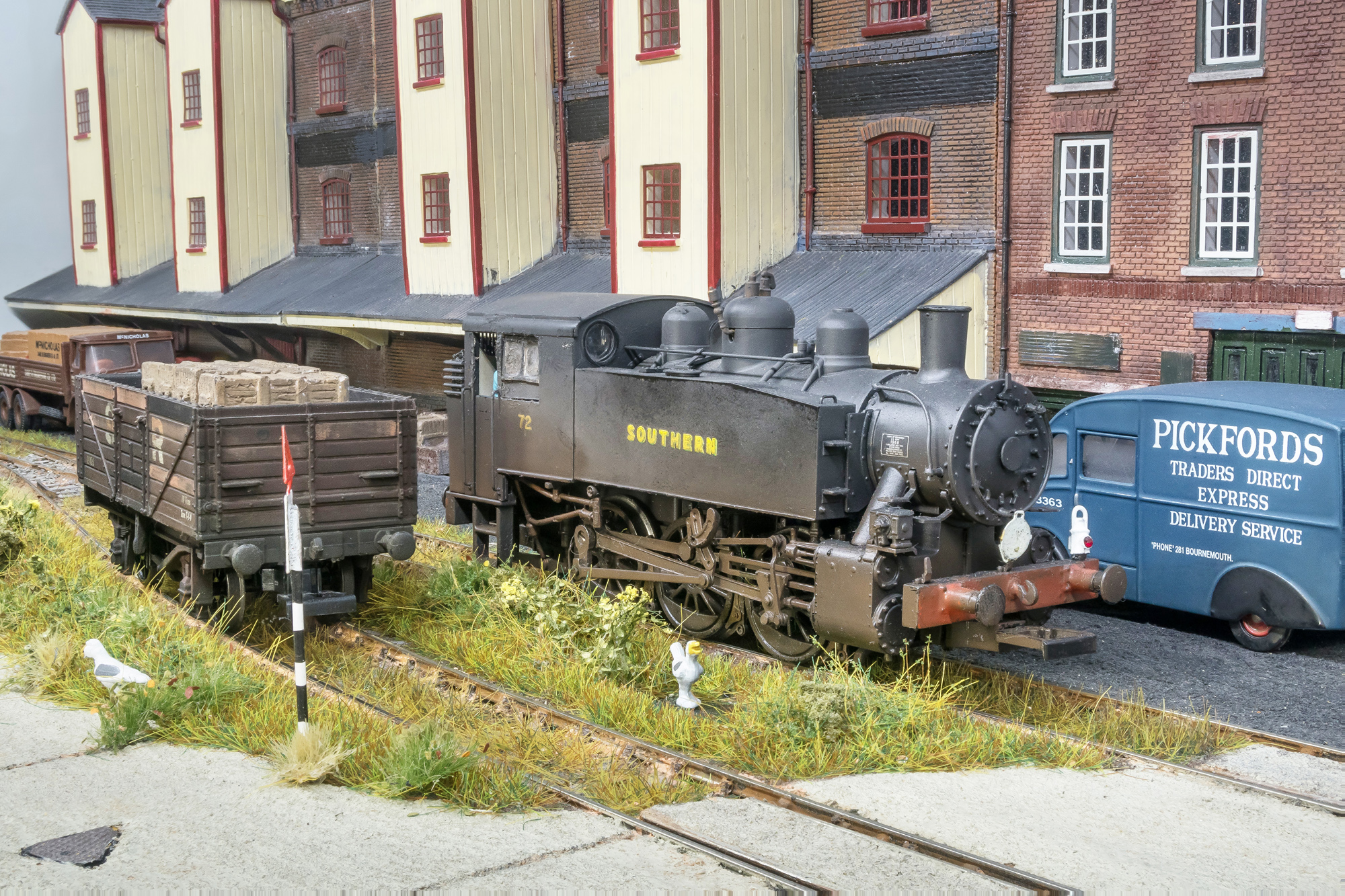 For simplicity the buildings are mixture of modified Ready-to-Plonk resin low relief type warehouses as the backdrop at the left hand rear, the two front buildings act as scenic breaks, Trackwork is a mixture of open sleepered and inset track as seen around such docks / quays to give some variety to the surfaces.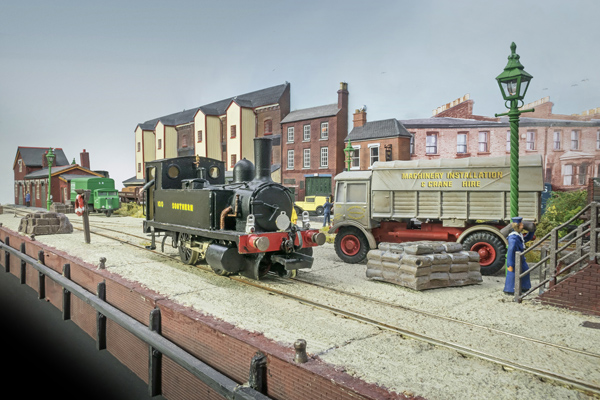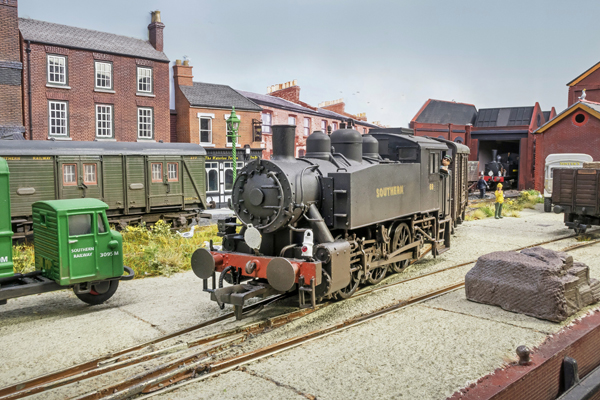 For more details about Canuite Road Quay and Graham's other layouts and Southern Railway modelling visit his website here>>>

Pictures courtesy of C Nevard/Model Rail Magazine

Keep an eye out for future Skrifa posts showcasing more of the layouts of our team members. Next to feature will be Simon's Collingwood layout.


Keep in Touch


What do you think? Get in touch with your thoughts, suggestions for future posts or suggestions for future models!


Please use kernowshow@live.co.uk to get in touch! Please note that although all emails to this address will be read, We will not be able to reply to every email.


For general email enquiries, order tracking etc, please use the Contact Us section of our website as usual.


Back to KMRC Skrifa Index