Hello from all of us here at Kernow Model Rail Centre - both teams in Camborne & Guildford!
Most important info first - where you can find us! We have a shop in

CAMBORNE

on 98A Trelowarren Street, Camborne, Cornwall, TR14 8AN and in

GUILDFORD

75B Stoke Road, Guildford, Surrey, GU1 4HT.
It all started when KMRC Camborne opened its doors in September 2002. Our team then grew when we branched out with our second shop, KMRC Guildford, in May 2019!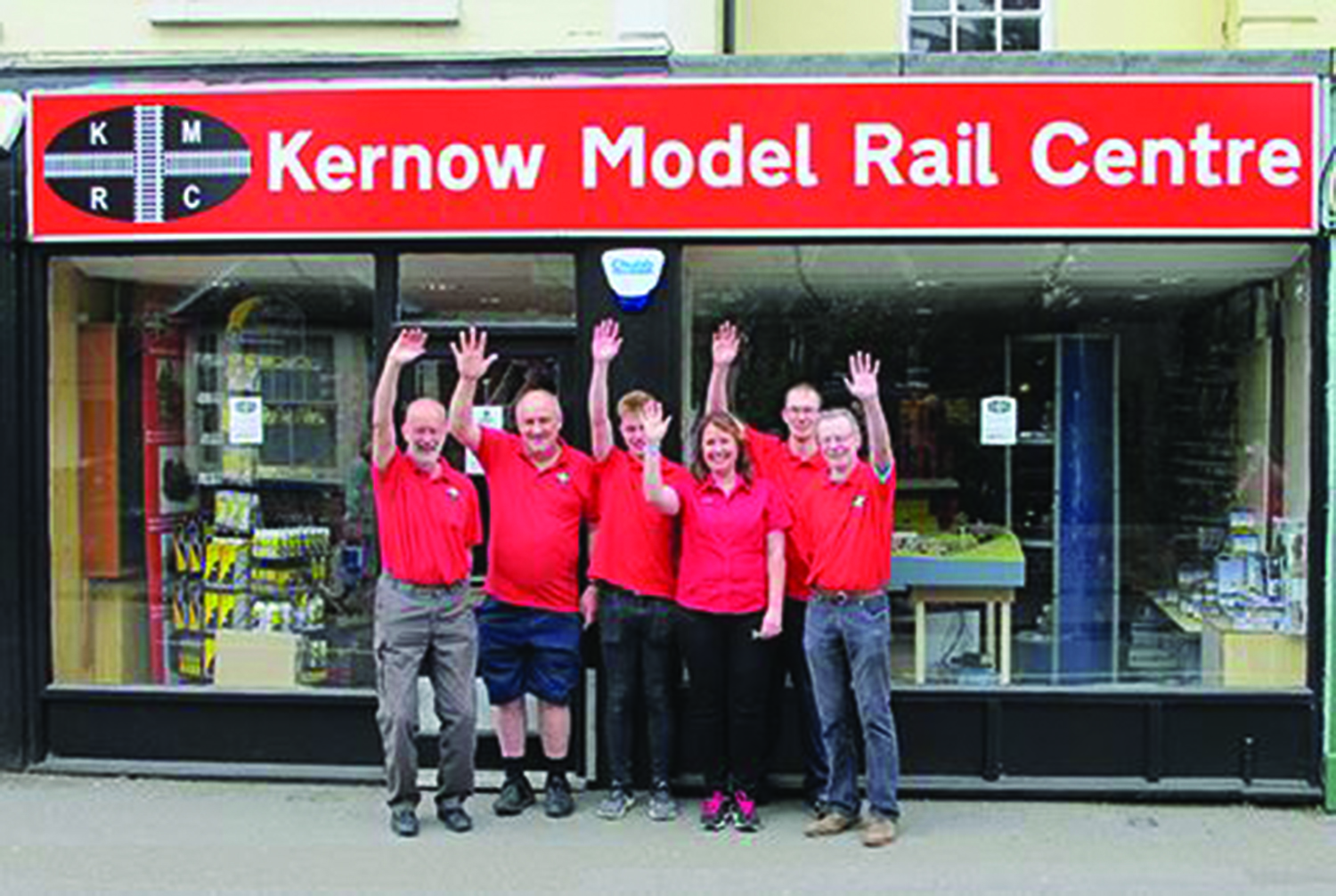 For
more information on our Guildford Branch Click here >>>.
For daily announcements please visit our Facebook page

Kernow Model Rail Centre

or follow us on Twitter

@kernowmodelrail

CHRIS TRERISE


FOUNDER/MD/BOSS MAN


CATHERINE TRERISE


COMPANY SECRETARY


SAM SALMON


ASSISTANT MANAGER


HAYLEY MORGAN


MARKETING MANAGER


GREG EDWARDS


CAMBORNE SHOP MANAGER


CONNOR TRERISE


GUILDFORD SHOP MANAGER


GRAHAM MUSPRATT


DEVELOPMENT MANAGER


KEVIN GEORGE


CAMBORNE TEAM




TREVOR KAY


CAMBORNE TEAM

EMMA SHARD


CAMBORNE TEAM


SAMMY YEO


CAMBORNE TEAM


RHYS CHAMBERS


CAMBORNE TEAM


ANTHONY McCARTNEY


CAMBORNE TEAM


CHARMAINE LAWSON


CAMBORNE TEAM


MICK HOUSE


CAMBORNE TEAM


WAYNE SHARROCKS


CAMBORNE TEAM


MATT HIGGS


GUILDFORD TEAM


SIMON PALEY


GUILDFORD TEAM


MIKE LEMARIE


GUILDFORD TEAM


JONATHAN LITTLE


GUILDFORD TEAM


ROB WEATHERITT


GUILDFORD TEAM






Please send all mail orders to:




Kernow Model Rail Centre




98A Trelowarren Street / Stret Trelowarren




Camborne / Kambronn




Cornwall / Kernow




TR14 8AN





Tel: 01209 714099


Email: sales@kernowmodelrailcentre.com
Web: www.kernowmodelrailcentre.com

Kernow Model Rail Centre Ltd. Registered in England No. 4497321. Vat Registration No. 812 1403 84




Kernow Model Rail Centre are Official Sponsors of the Cornish Pirates



2004
UK Model Shop of the Year
Kernow Model Rail Centre

2006
Bachmann Europe Retailer of the Year
Kernow Model Rail Centre




2011
Model of the Year OO Gauge Winner
Beattie Well Tank

2014
Model of the Year
N Gauge Winner
China Clay Wagons



2015
Steam Locomotive of the Year
OO Gauge
Adams O2

2017
Model of the Year
OO Gauge Winner
Gate Stock

2017
Model of the Year
OO

Gauge

Winner
4-TC Unit


2018
Model of the Year
OO Gauge Modern Traction
Bulleid Diesel


2019
Best OO Gauge Locomotive
D600 Warship

2019
Model of the Year Winner
OO Diesel & Electric Loco
D600 Warship


2019


MOTY Overall Manufacturer of the Year - 3rd Place - KMRC




2020
Model of the Decade Winner
OO Diesel & Electric Loco
D600 Warship


2020
Model of the Decade Winner
N Rolling Stock
China Clay Wagons

2020
Hornby Magazine Awards
Pending Results