Customer Layouts

Are you particularly proud of your layout handiwork?! We would love to see your layout and even showcase it here for all to see and admire! If your photo happens to include a KMRC Exclusive - well we won't be complaining! Please send photos into sales@kernowmodelrailcentre.com and pop in the subject line 'FAO Hayley Newsletter'.

Keep an eye out on new layouts appearing weekly! Please note that it is me, Hayley, so don't expect any 'professional' opinions :)

Mr Calverley has summed up just what the nation is doing during these uncertain times - taking a breather:


Mr Davis has shared a few more of his layout 'Mantles Wood'. I was blown away by the detail and realness of his layout last year so more than happy to show you a few more photos!:

Mr Faulkner has shared his "Broadfield Junction" layout with us, named after his junior school! This layout is roughly 3,705 miles away from Cornwall as it is located all the way out in Charlotte, North Carolina! Thank you for your custom over the years, especially over all of those miles Mr Faulkner - much appreciated:




These photos make me want Summer to hurry up! I love Winter/Spring but not continuous rain... Mr Squirrell - you have cheered me right up with these glorious layout photos! They are taken of his now-closed Penhayle Bay layout. He mentioned this layout lived in Australia - outdoors in all that weather - but was unable to make the trip back to the UK when he returned home two years ago. It featured many KMRC limited editions and was a freelance interpretation of Cornwall inspired by several actual locations:

Mr Thompson has given us a peek at his "Newquay South" layout full to bursting with three Beattie Well Tanks, O2 's and other Kernow specials:

Mr Darragh was very thoughtful and sent in these fantastic photos of this layout that is currently on show at Model Rail Scotland in Glasgow! This weekend one of our previous limited editions, 37521 English China Clays, and the partly cleaned silver Bullets are making special appearences on this layout 'Rannoch' along with the rest of his group the Scottish Modellers. Hope you are all having a fantastic time!:


37521 waits to head North at Rannoch with a pair of silver bullets for Corpach


Rannoch Station


62005 heading North with the empty coaching stock for the Jacobite


37521 heading south with the empty tanks from Fort William

Some splendid photos from Mr Hull of his layout, showcasing our exclusive Ealnos Wagons beautifully! Thank you Mr Hull:
Mr Clayton shared this barthusek/wonderful photo of our Gate Stock on his layout:

Mr Calverley, from Rendlesham in Suffolk, sent in this busy looking platform!:

These photos were sent to us on social media from Mr Hall. No description but fantastic images of some of our exclusive KMRC models thank you!: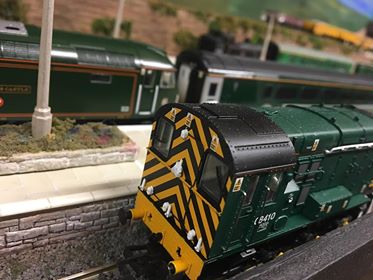 Mr Dixon sent in his 7x4 Roundy roundy Hornby set track DCC layout, as he put it! He has called it Torridon Rd TMD. Considering it is his first ever time of doing any scenic and ballasting... WOW! He said it is "not as good as some but hope you like it". Who are you kidding?! You are an absolute natural!: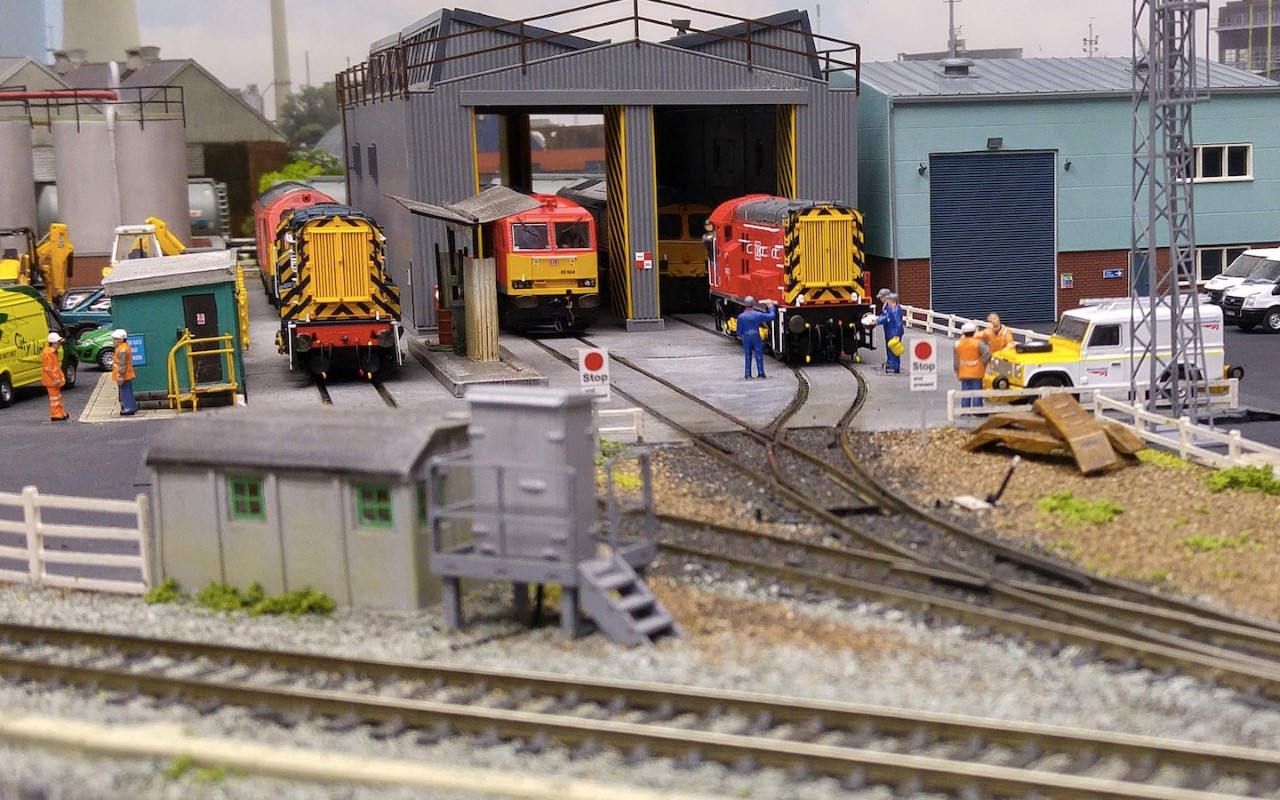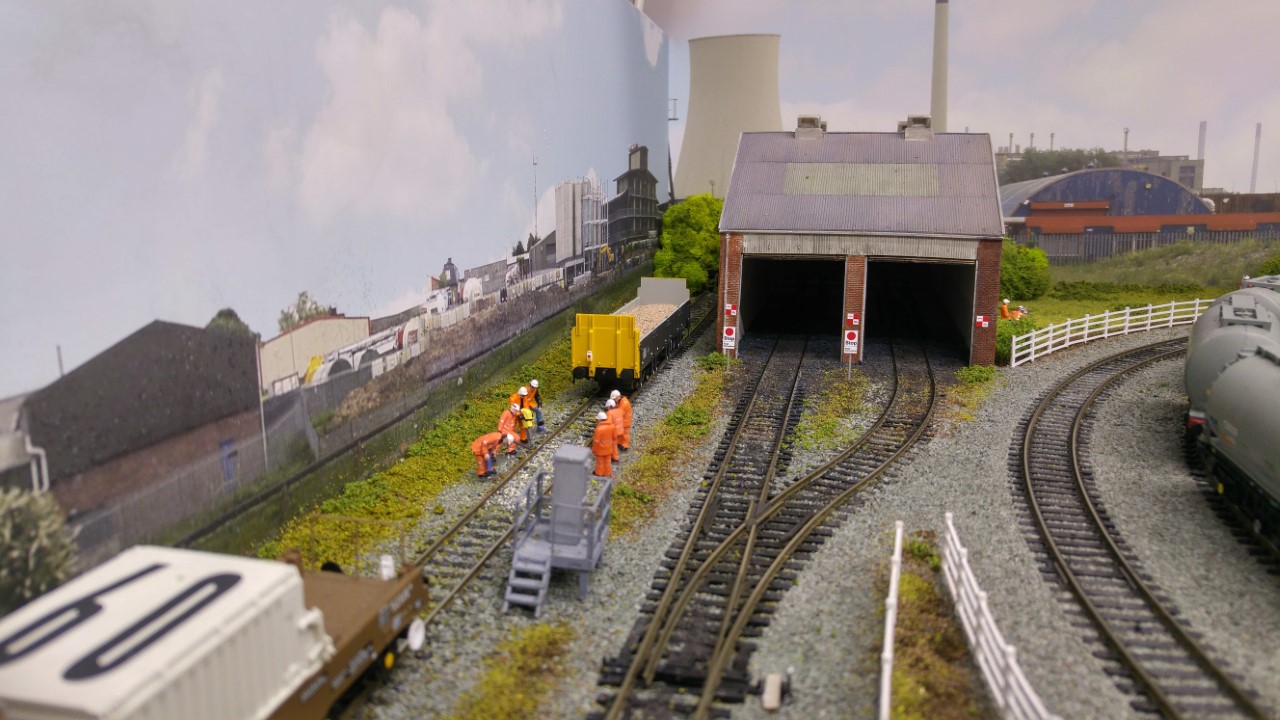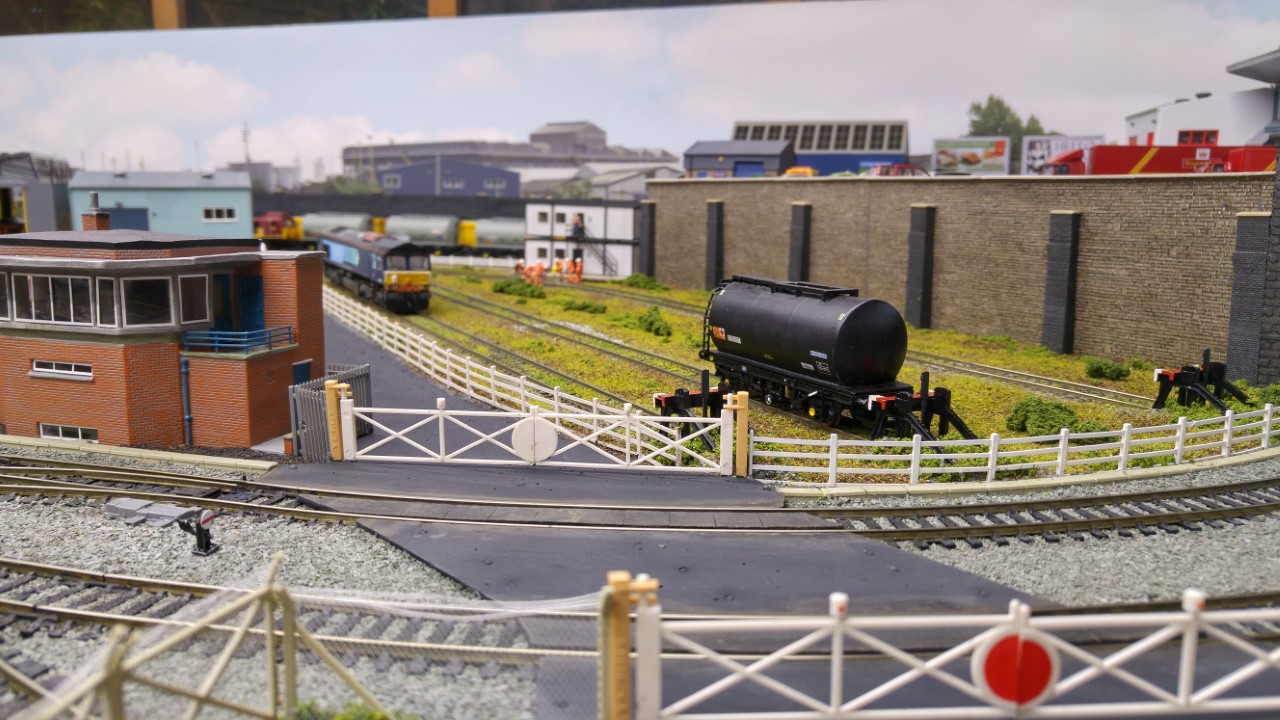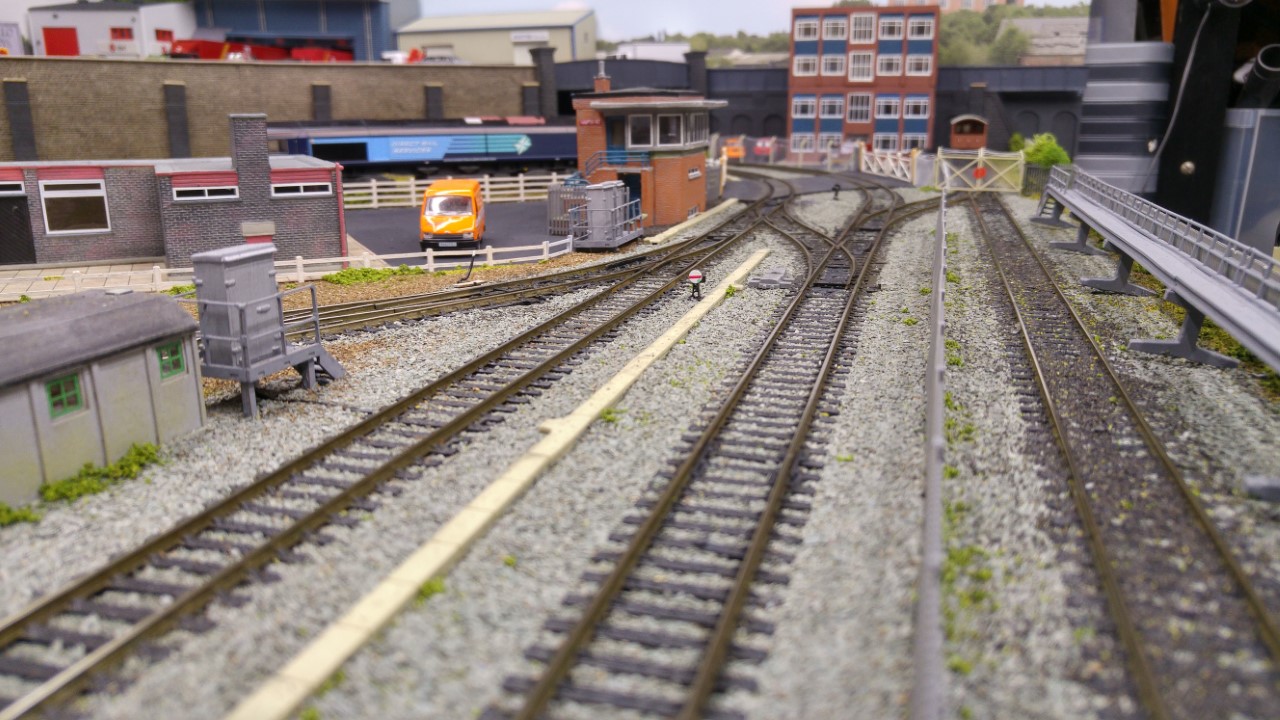 Mr Plowman sent me these superb photos of his layout named Ashprington Road. It is based on early 1960's BR Western Region practice, set in the South Brent (Devon) area and, more importantly, showcases our Class 41 D602! Brilliant layout and photos - thank you for sharing!:


Class 41 No D602 hauling the down 'Cornish Riviera' approaching Ashprington Road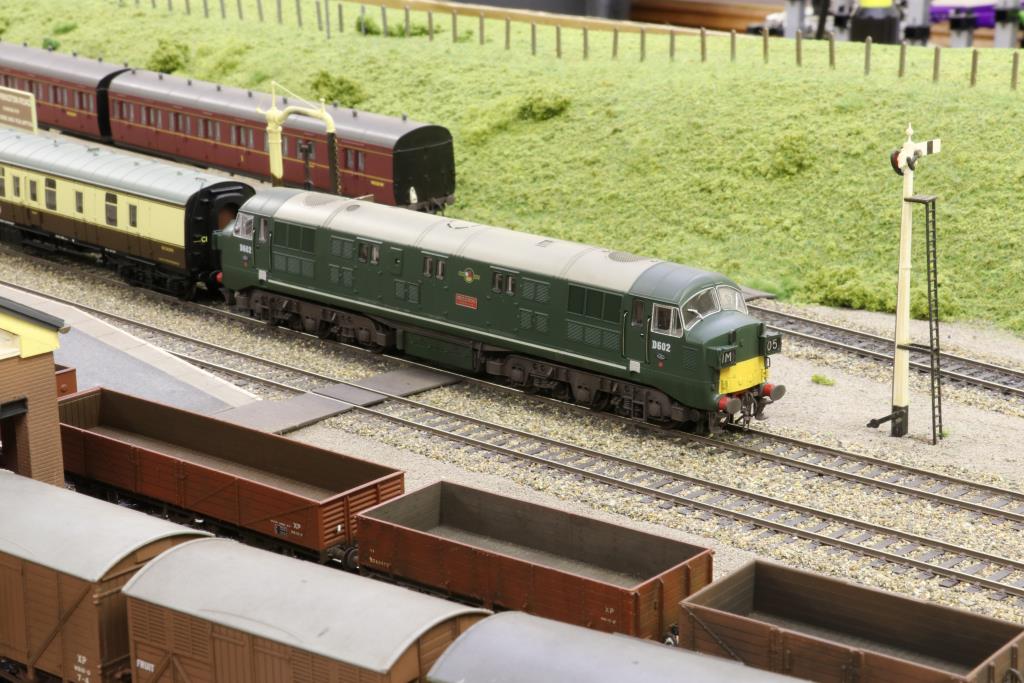 Class 41 No D602 hauling the down 'Cornish Riviera' waiting to depart Ashprington Road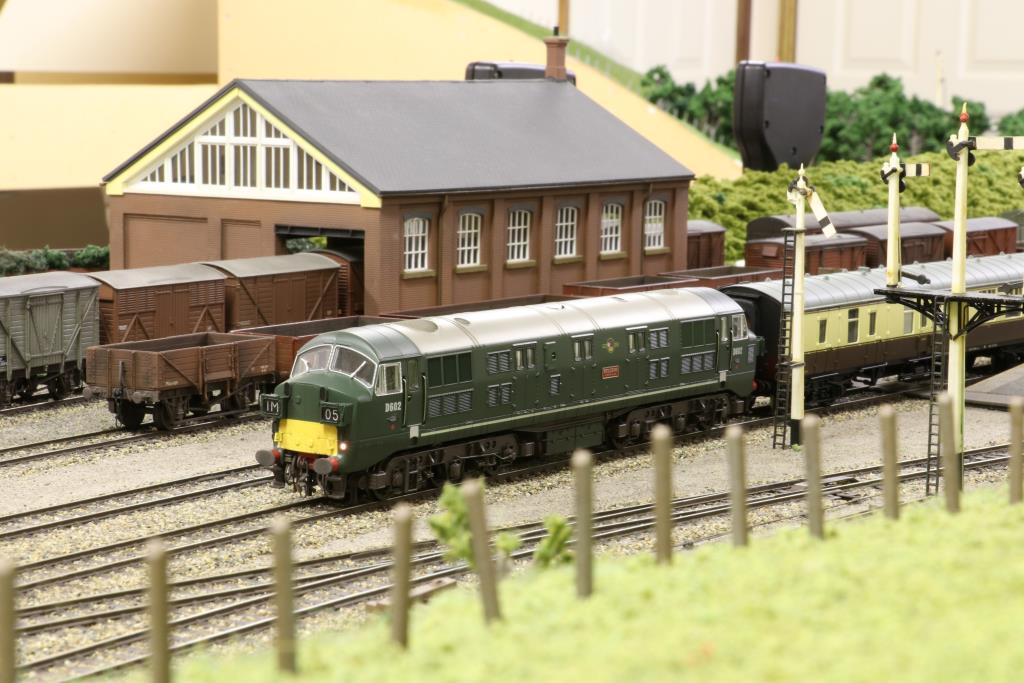 Class 41 No D602 hauling the down 'Cornish Riviera' leaving Ashprington Road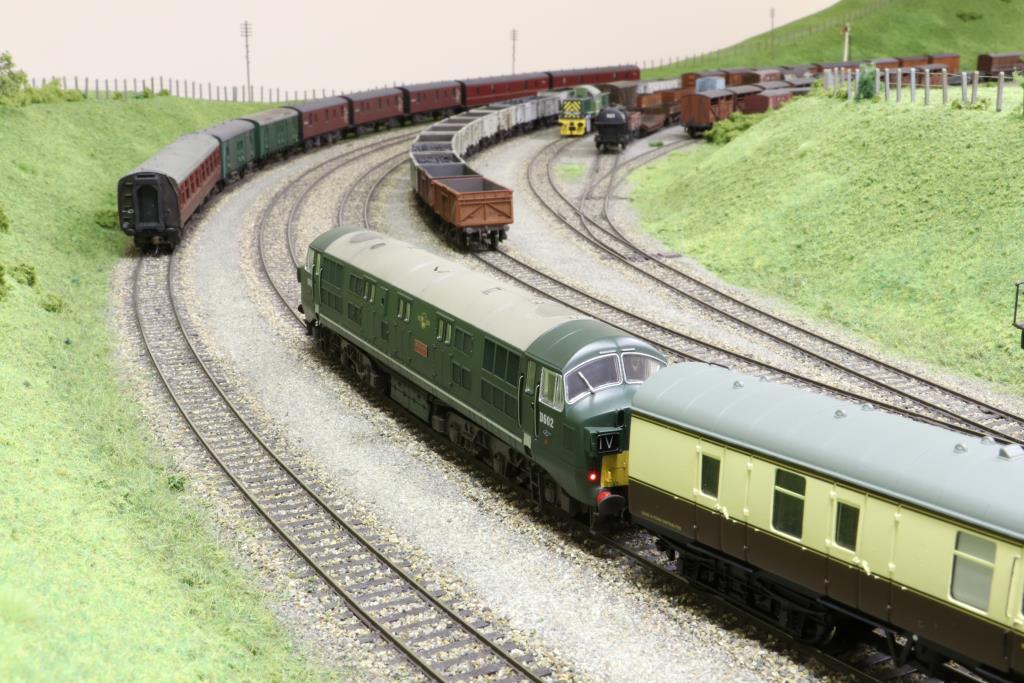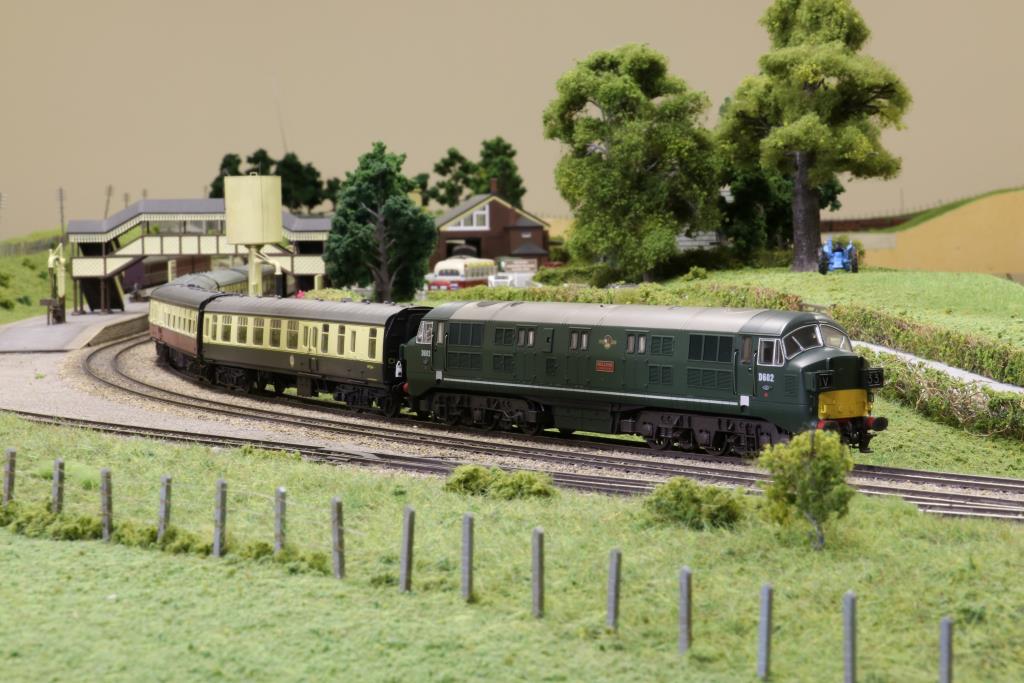 Class 41 No D602 hauling the up 'Cornish Riviera' leaving Ashprington Road
Mr Mytton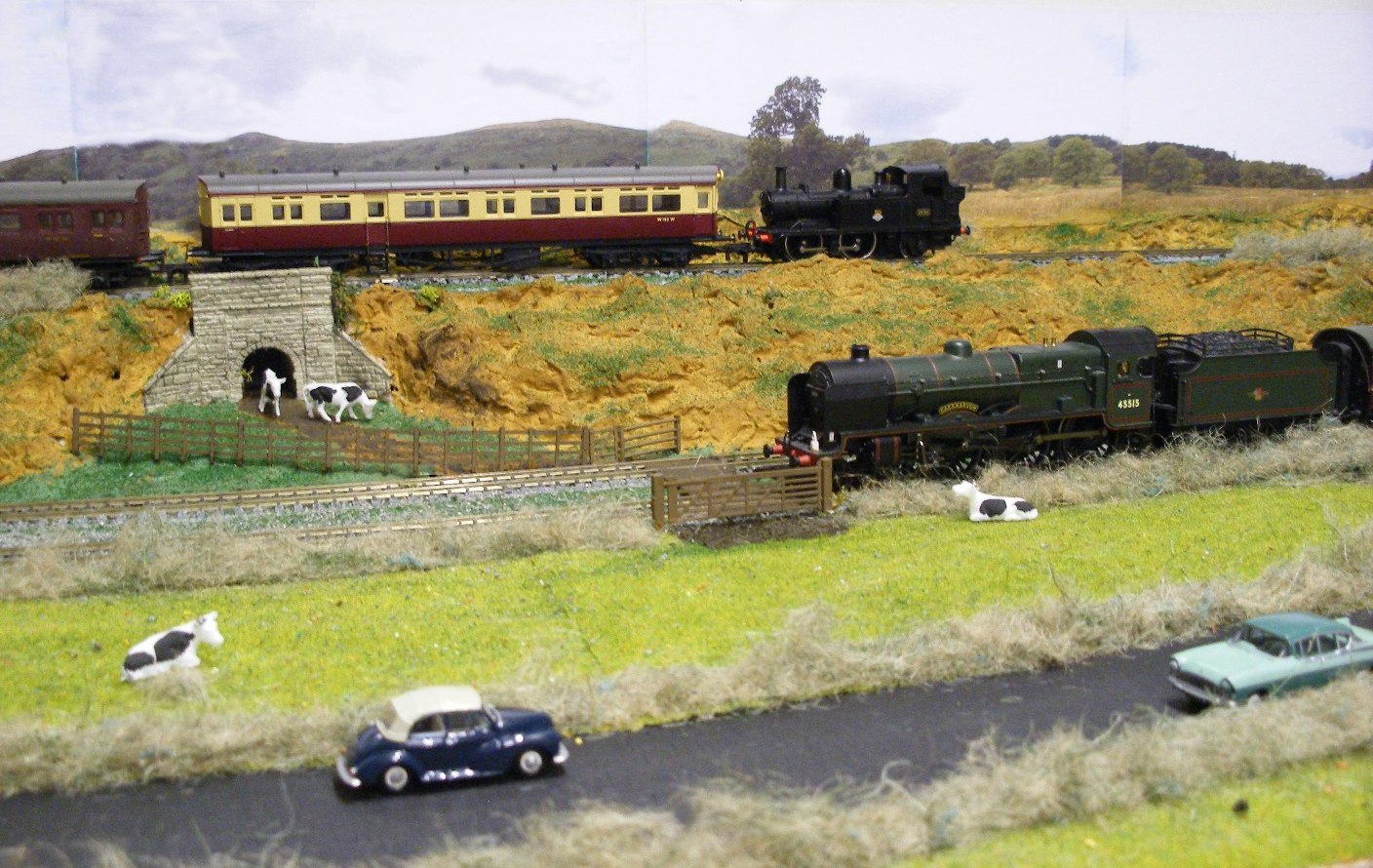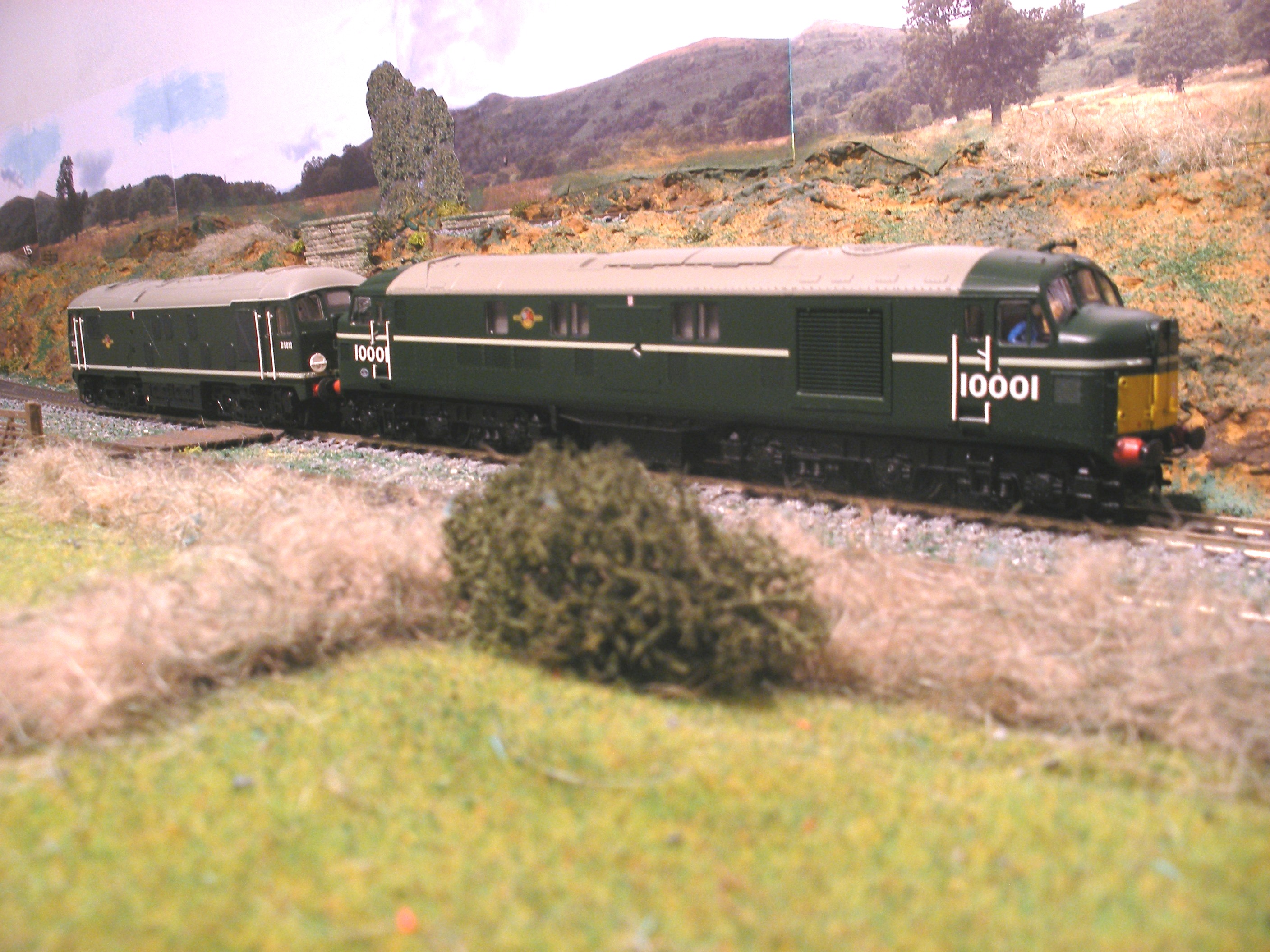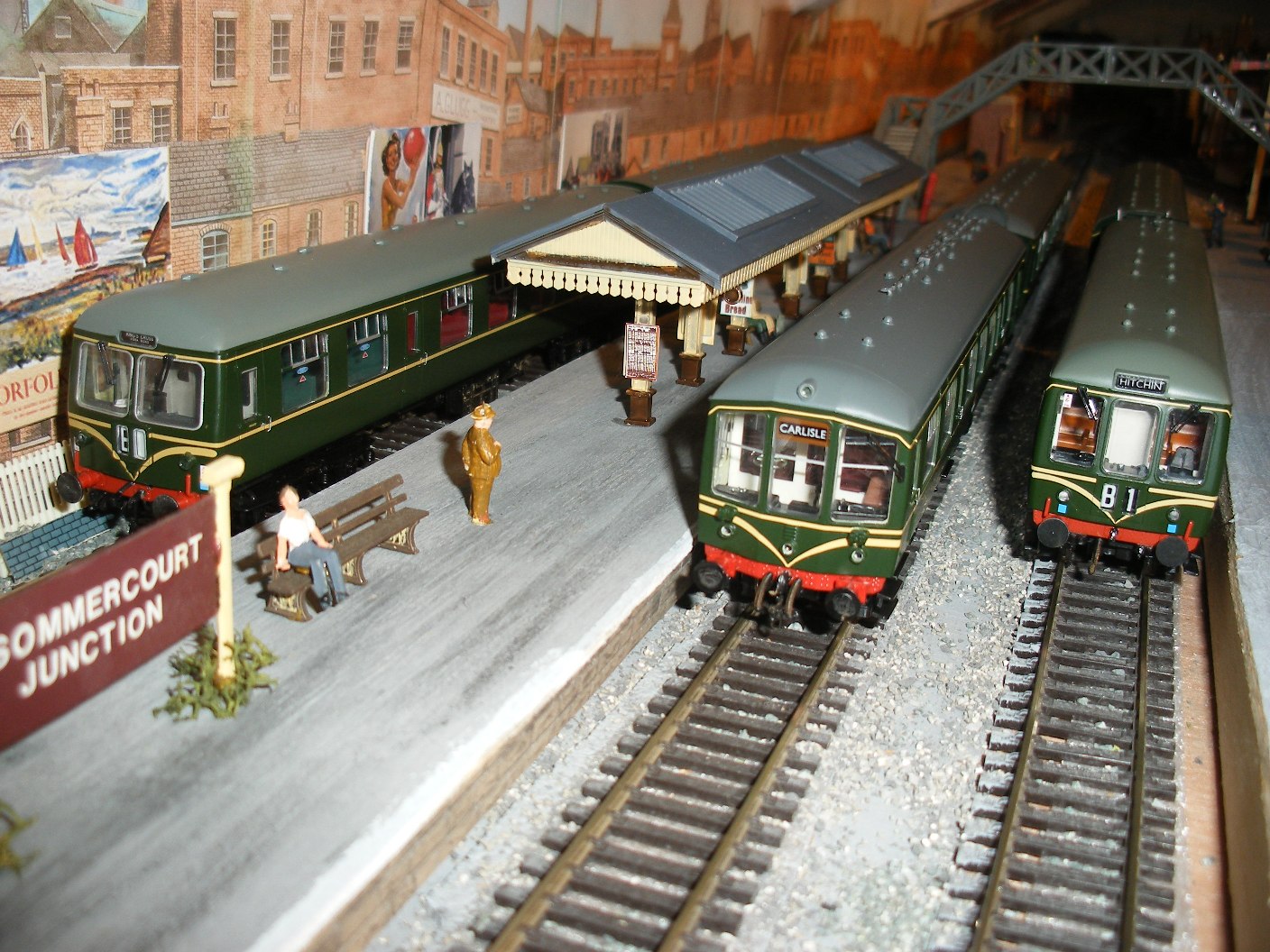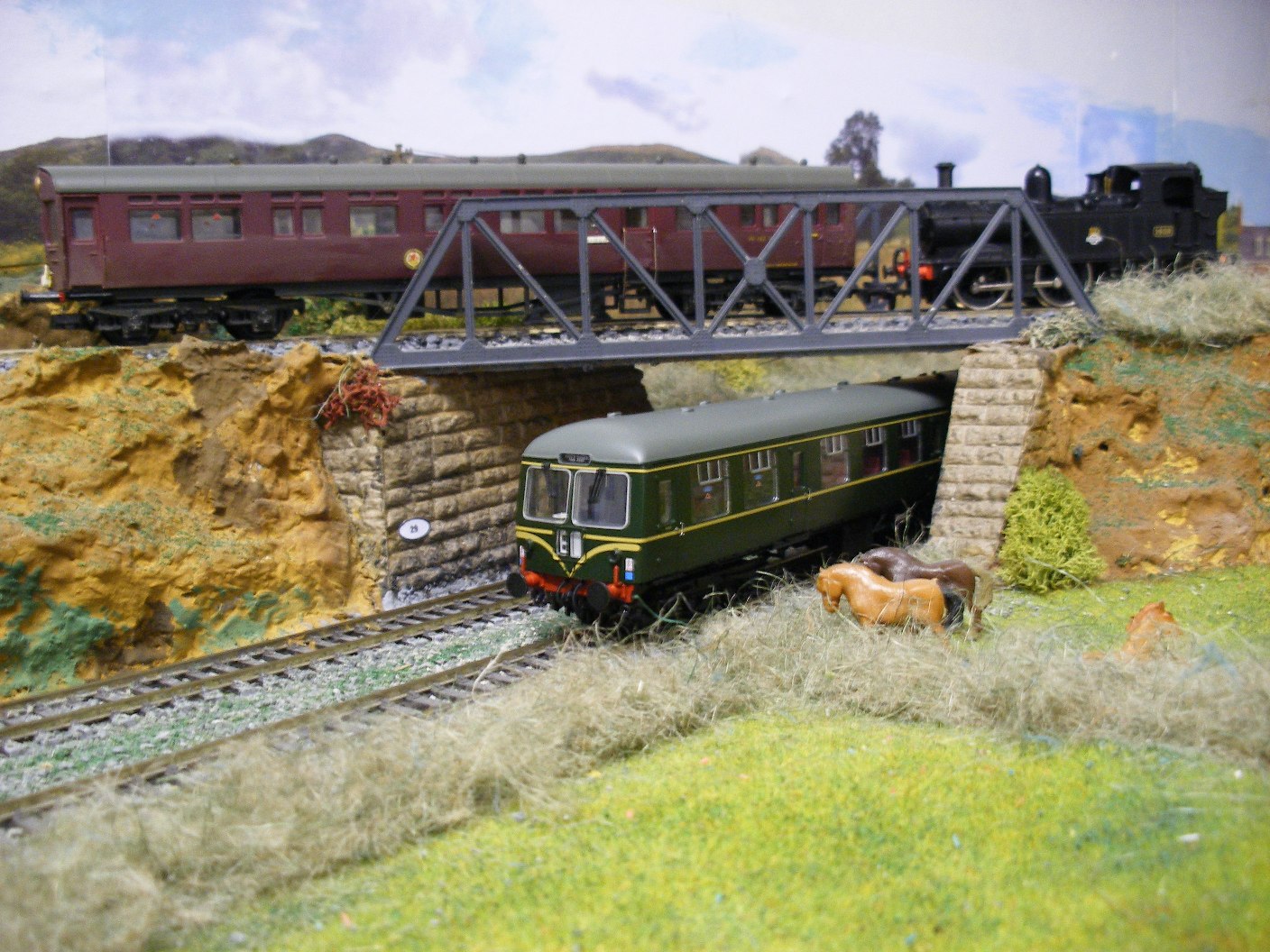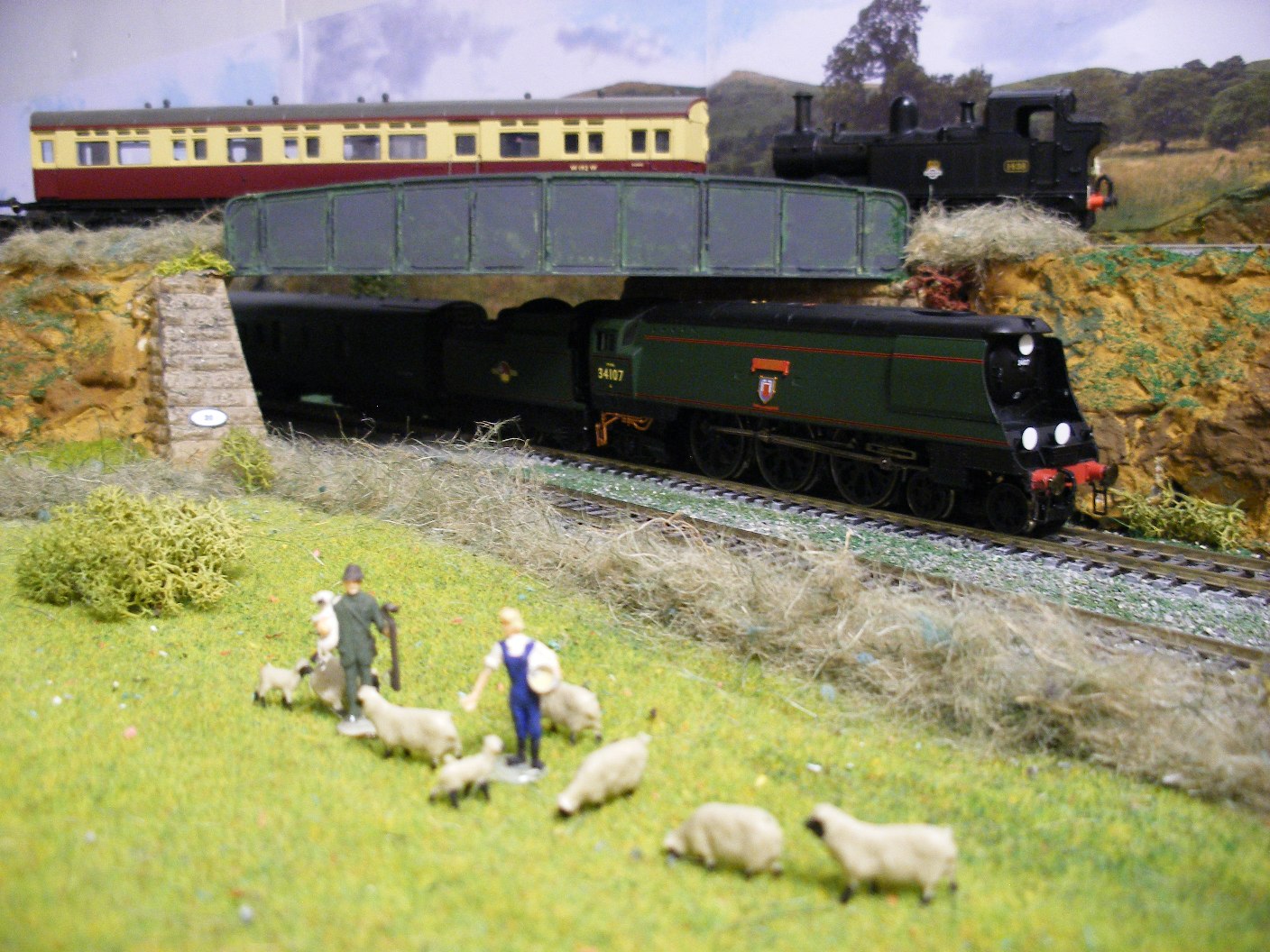 Mr Easter
Mr Roberts
Mr Lynn

Mr Faulkner

Mr Vickers



Mr Barden


Mr Ludlow




Mr Taylor



Mr Hampton




Mr Trevaskus



Mr Rich






Mr Haigh


Mr Stone
Mr Lynn
Mr Jackson
James & Alex Morgan
Mr Hale

Mr Goyvaerts

Mr Steele
Mr Potter

Photographed Mr Wildman on behalf of Mr Turner

Mr Harris


Mr Bagaley
Mr Clarke
Mr Warren
Short of local milk for the production of their clotted cream, two famous Cornish dairies have dispatched tankers to collect milk from Hemyock.
Arriving at Hemyock with a load of dairy produce for distribution under the United Dairies banner, another famous Cornish dairy's vent van is followed by a GWR Toad, branded "Hayle RU". It has just passed the PW Gang fully equipped with it's Holman/Compair compressor.
Four of Mr Warren's hobbies captured in one photo - railway modelling/caravanning/South West Dairies and Morris Dancing!
A busy morning in the Creamery yard.
Mr Siden
Mr Spooner



Mr Jones





Mr Nall





Mr Lynn


Mr Gunstone



Mr Hill






Mr Davis


Kevin and Robin
Mr Potter with his friend Steve

Mr Cole

Syd






Mr Ruming

Mr Evans
Mr Evans





Mr Hayes



Mr Lenz

Mr Willetts


Mr Hemming