Customer Layouts

Are you particularly proud of your layout handiwork?! We would love to see your layout and even showcase it here for all to see and admire! If your photo happens to include a KMRC Exclusive - well we won't be complaining! Please send photos into sales@kernowmodelrailcentre.com and pop in the subject line 'FAO Hayley Newsletter'.

Keep an eye out on new layouts appearing weekly! Please note that it is me, Hayley, so don't expect any 'professional' opinions :)

The brand new Hornby L&MR Stephenson's Rocket Train Pack on Mr Gower's layout 'Fox Hill Junction'. Stunning!:

This layout was created by Mr Boffy. I am loving the unintentional social distancing in the last photo...!
Here we have a 4mm shunting layout, constructed during lockdown, by Mr Grainger! Brilliant! I knew good things would come out of this lockdown. Good luck with your next project :)
Mr Hunt set himself a retirement project to build a model railway in five years. In his words - "sounds easy enough but should it be a fictitious location or a real location? The decision was 'a real location'. It had to be somewhere I could get to easily, somewhere that was compact, somewhere that had interesting traffic, somewhere that would be interesting to research, and would fit into the space available without losing the character of the real place." He decided on Bere Alston "as the station and most buildings still exist - what could go wrong?! A visit with a camera and a tape measure began an adventure that, after six years, is still far from finished. What I didn't realise was that the research would be as interesting, and as time consuming, as actually building the railway." Well I must say that the six years you have spent on it so fair are more than worth it! It was hard to choose which photos to show as there were so many of this outstanding layout:



This is "Gromenfield, Change for Old Town" by Mr Mepham. He mentioned most of the track and a lot of the rolling stock was purchased from our Camborne shop back in early 2004 (when Chris had hair I believe!) when he lived at the beautiful Sennen Cove. He still visit's the shop when down here visiting his son and friends. The reason behind the layouts name - Gromenfield is the name of the street Mr Mepham grew up on in East Sussex, when he worked for B.R during 1959/60! Love a bit of background information - thank you!:
I am a big fan of Mr Gunstone's photos of his layouts! We showcased his layout 'Bleat Wharf' last year and I was impressed by both his layout and his photography skills! This layout 'Sheep Dip' is no different. In his words - "This is a small, overgrown industrial something, located just to the left of somewhere... All ready to run with use made of the Bachmann Narrow Gauge Slate buildings. The loco is one of the delightful Hornby Pecketts weathered by myself... as is everything else on the layout." Superb!



Some photos of Mr Willcocks' latest project "Almost quite on the western front". In his words "The original picture is, I believe, near the Somme and I have tried to model it. The barn is a heavily bombed metcalfe model". Very impressive!: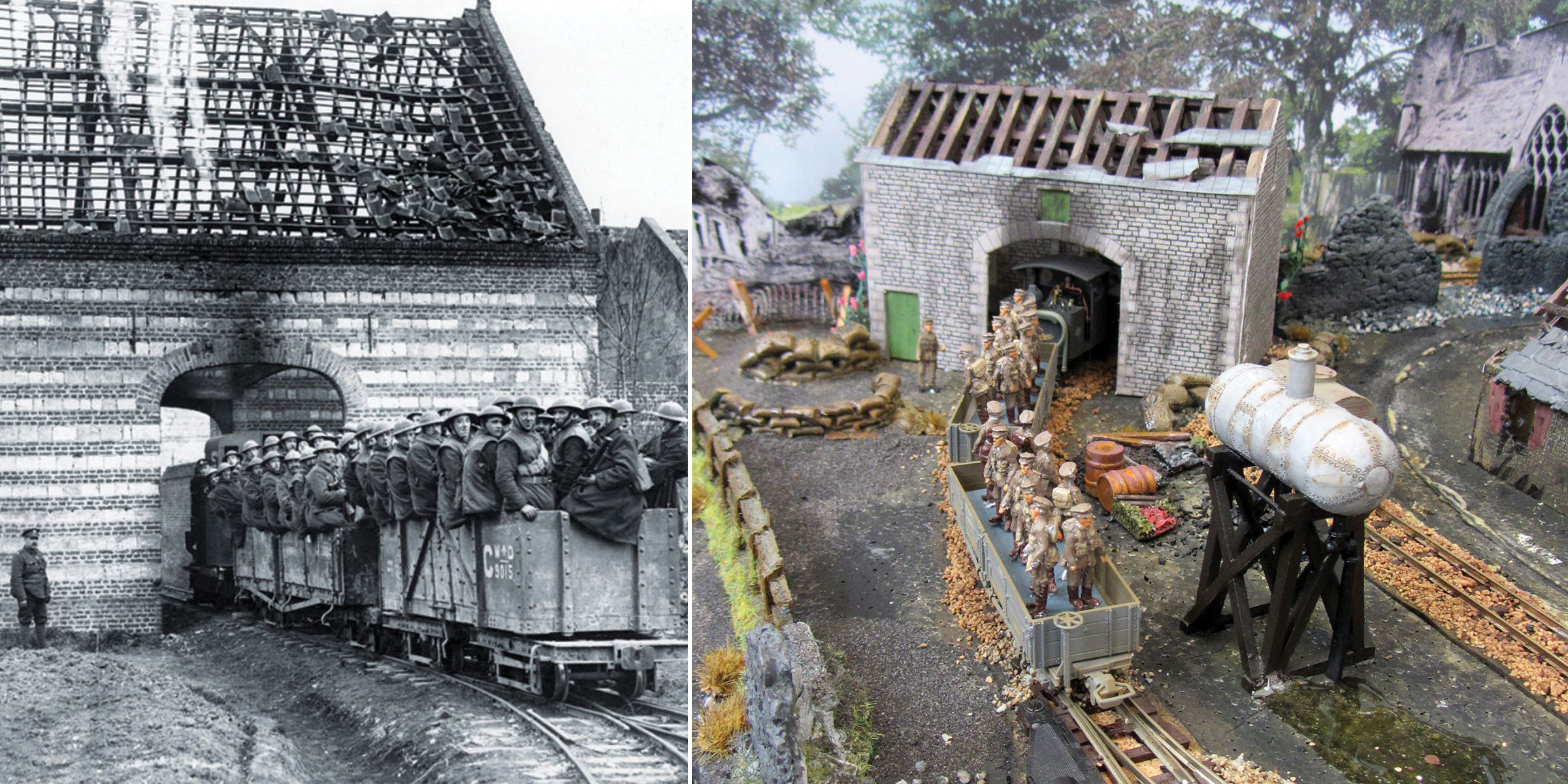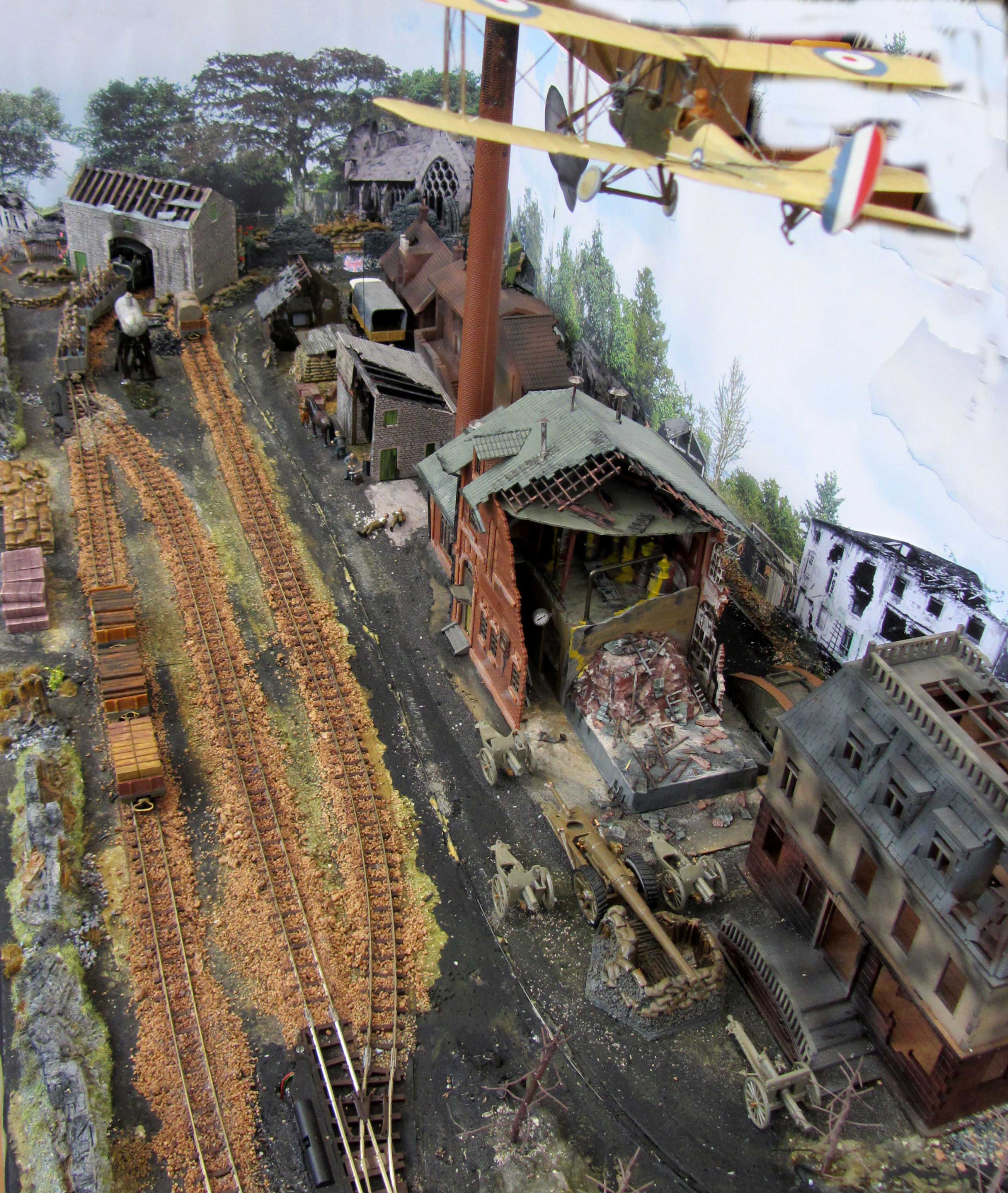 This is 'Bramley End' by Mr Jones. It has since been broken up because of a move but it was loosely based on the village from the film Went the Day Well. As Mr Jones puts it 'a piece of old England that we all have in our heads when we think of home!' He also said 'the only bit that reflects the village in the film, and which I am proud of, is the church and grounds.' He mentioned that Bramley End will be resurrected this year and he is looking forward to making it sharper. He is now in the process of starting from scratch a larger but more detailed layout, which I cannot wait to see!:






Mr Hastings sent in these fab photos! In his words a "generic layout, recent addition is a 009 tramway... great fun converting a Matchbox tram to a fully working model. Also rather enjoy butchering your wonderful 02s to create other locos, push pull IW No. 35 was interesting, donor was a Southern p/p model for equipment and smokebox door. The remains were renumbered in pre war IW series, two for the price of er...two! Other activity includes rebuilding 12" to the foot Drewry railcar for the IW Steam Railway" Looking brilliant!:


This week we have a wonderful example of a customer scratchbuild! Mr Burgess has sent us a couple of photos of his Southern Railway electric locomotive. He mentioned the model isn't yet complete, and it's not fully authentic in one or two respects (but pretty close), but he is building it DCC & sound ready so a little bit more work to do on it:
Mr Boffy has sent in some great photos of his layout! No further information was included but I think the layout says it all:



Mr Sinden has sent in these wonderful photos showcasing his Depot called St Stephen's Road TMD. You will have seen his amazing work in a previous newsletter showing his other project called 'Shillingstone'. You have been busy!:

Mr Dear has sent in his Cornwall branch layout - what a beauty!:


Mr Ruming, from Sydney, sent in this photo of one of his layouts that he calls 'a little bit of Pennsylvania in Oz'. He mentioned he took this shelf layout outside for this photo as the pure sunshine lifts the scene to a new level. I completely agree - I am loving the effect the sun has streaming in. Can't beat a bit of natural light - makes it very realistic!:

Mr Calverley has summed up just what the nation is doing during these uncertain times - taking a breather:


Mr Davis has shared a few more of his layout 'Mantles Wood'. I was blown away by the detail and realness of his layout last year so more than happy to show you a few more photos!:

Mr Faulkner



Mr Squirrell

Mr Thompson

Mr Darragh


37521 waits to head North at Rannoch with a pair of silver bullets for Corpach


Rannoch Station


62005 heading North with the empty coaching stock for the Jacobite


37521 heading south with the empty tanks from Fort William

Mr Hull
Mr Clayton

Mr Calverley

Mr Hall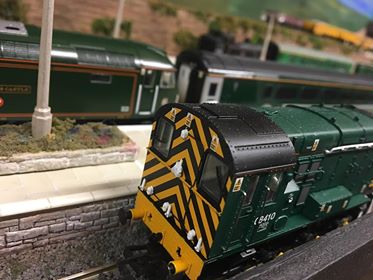 Mr Dixon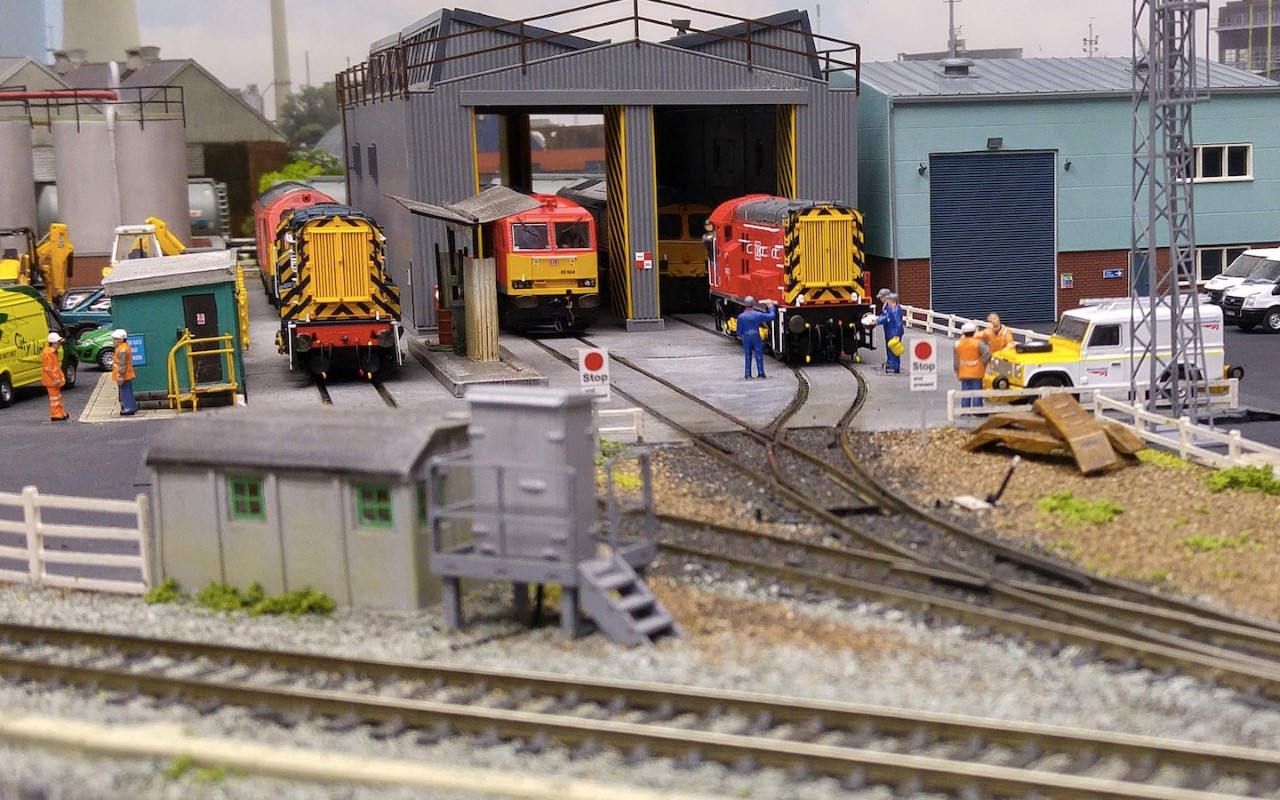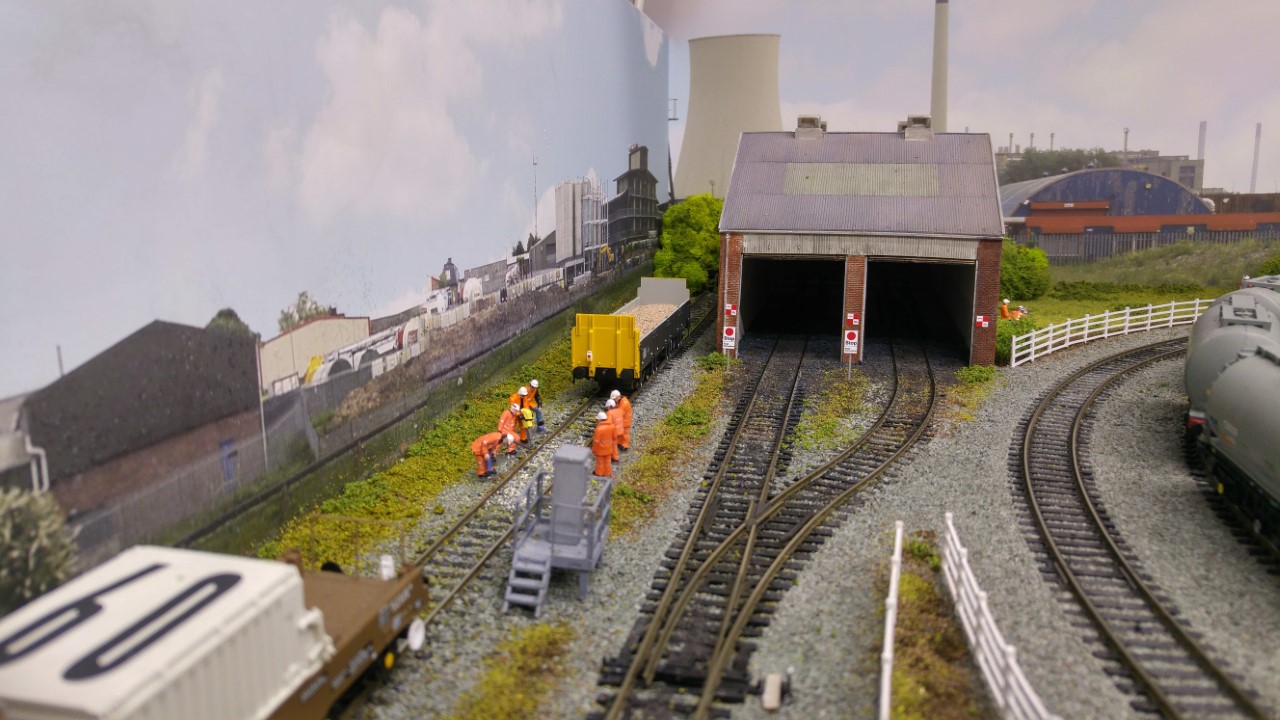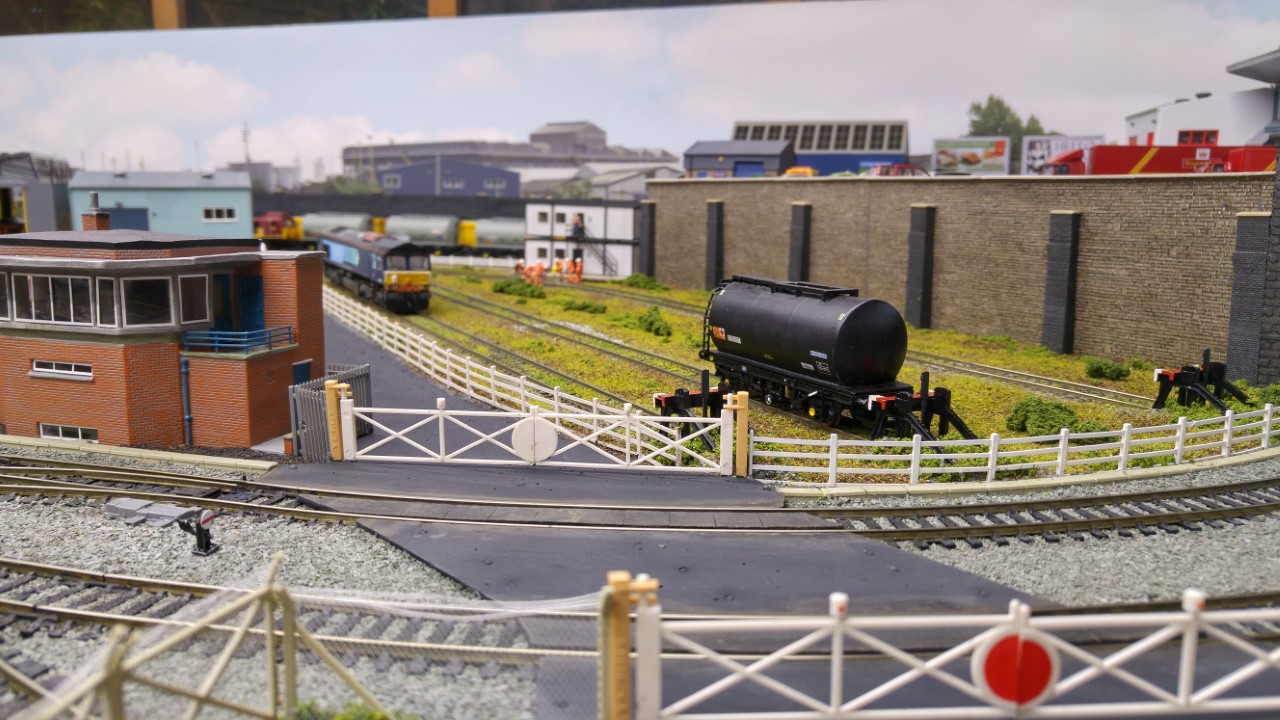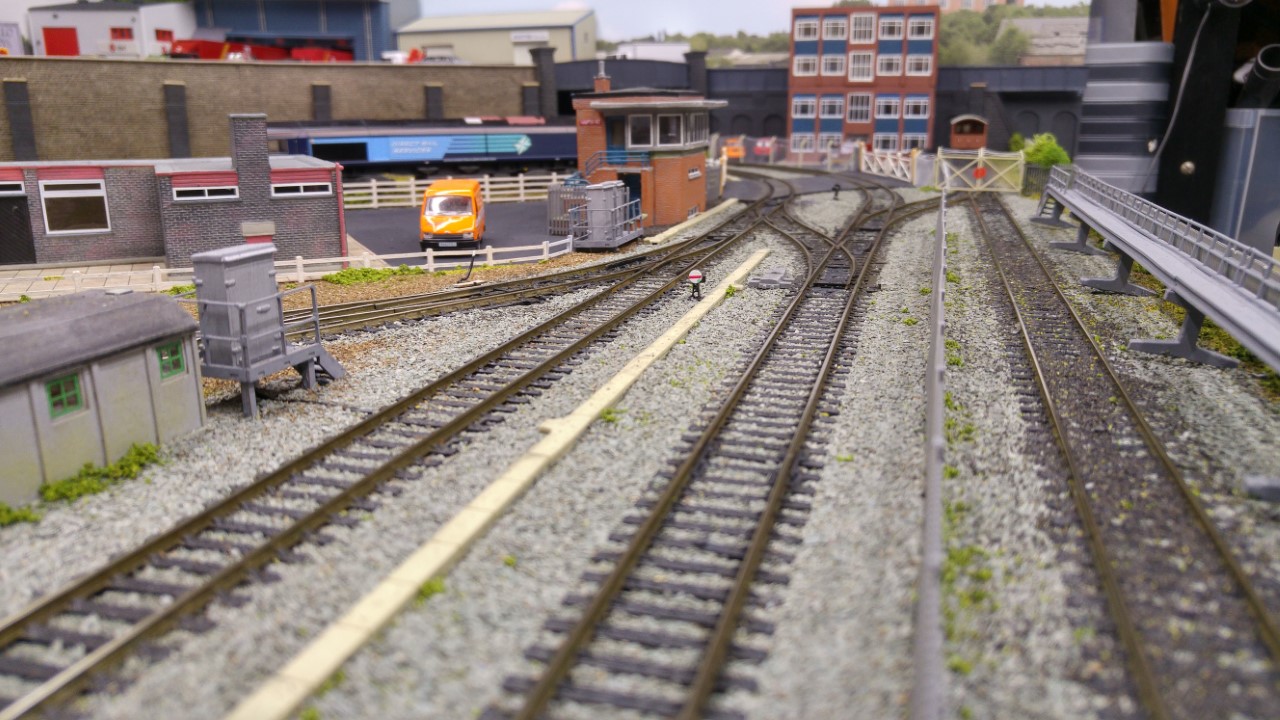 Mr Plowman


Class 41 No D602 hauling the down 'Cornish Riviera' approaching Ashprington Road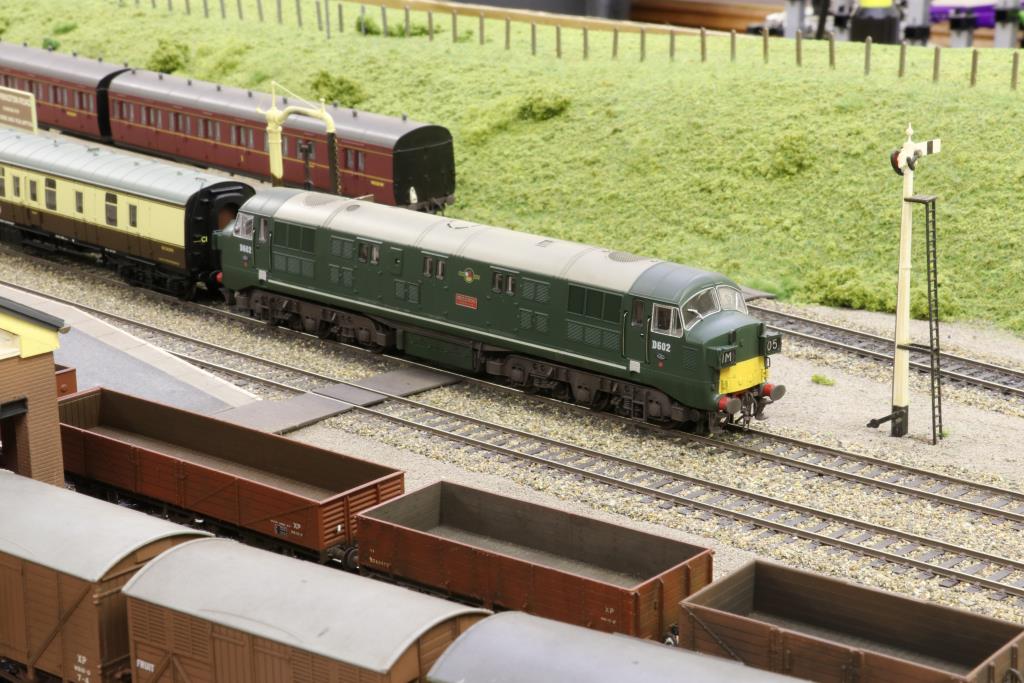 Class 41 No D602 hauling the down 'Cornish Riviera' waiting to depart Ashprington Road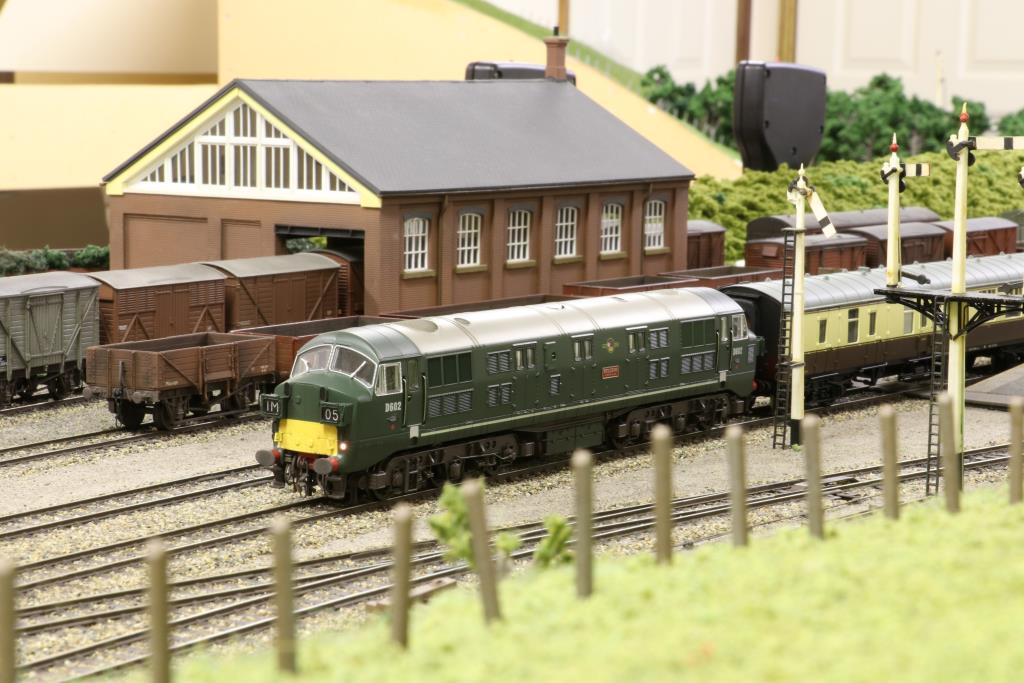 Class 41 No D602 hauling the down 'Cornish Riviera' leaving Ashprington Road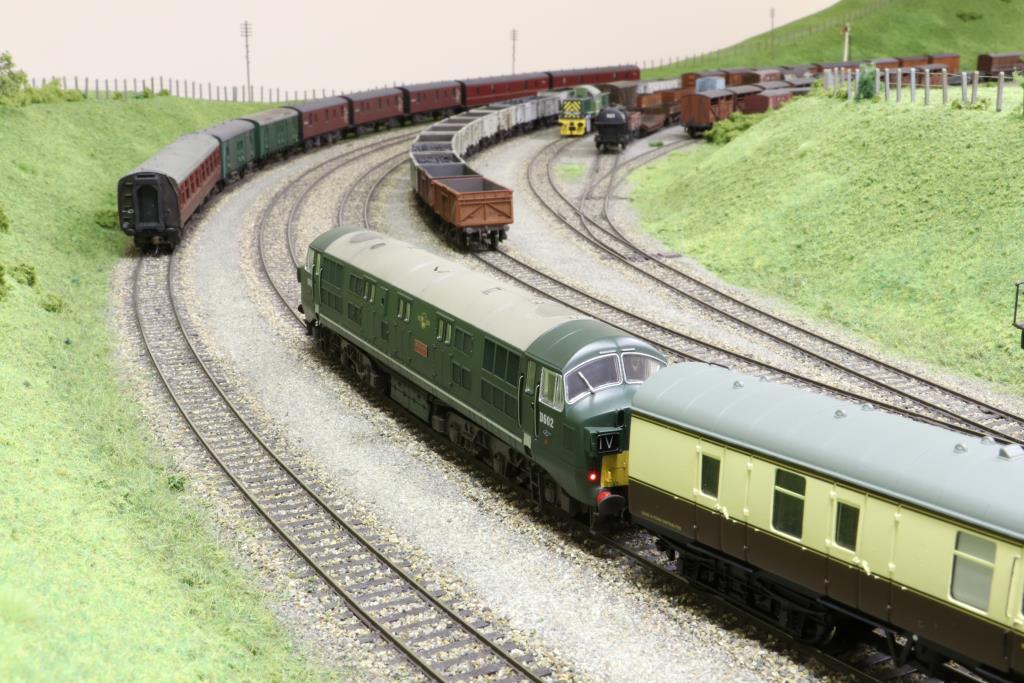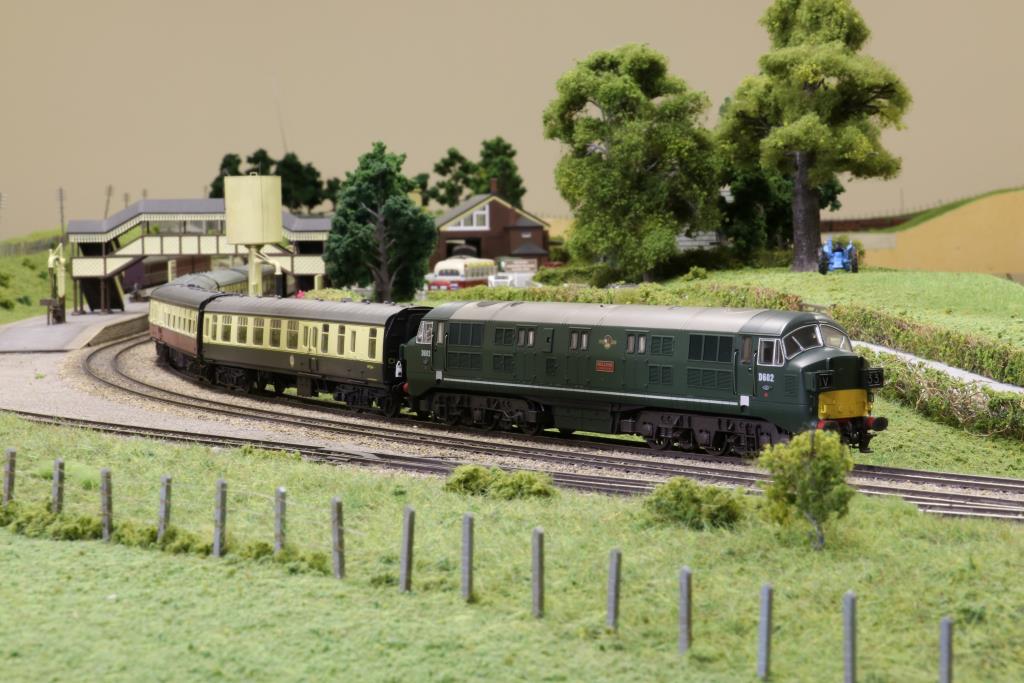 Class 41 No D602 hauling the up 'Cornish Riviera' leaving Ashprington Road
Mr Mytton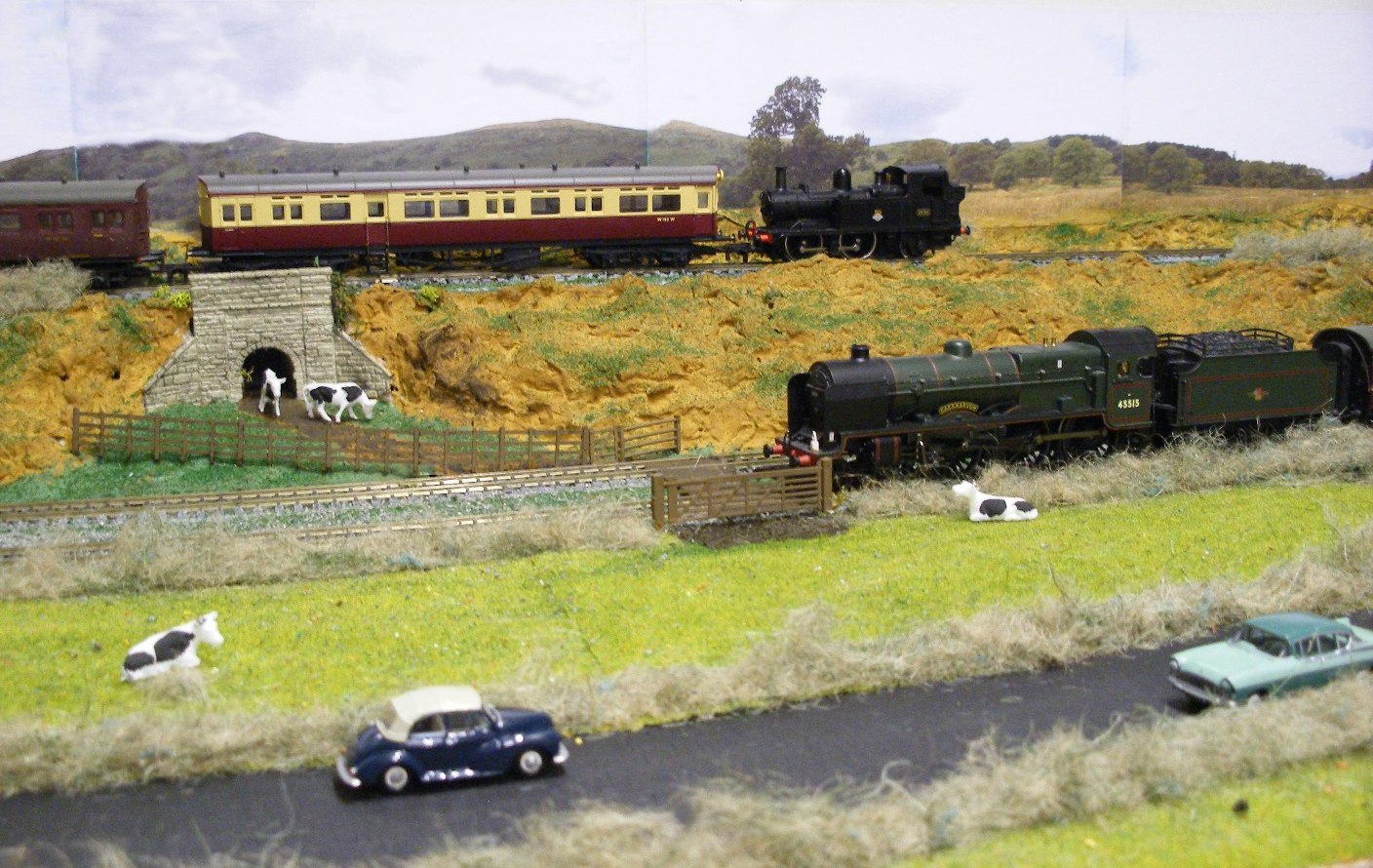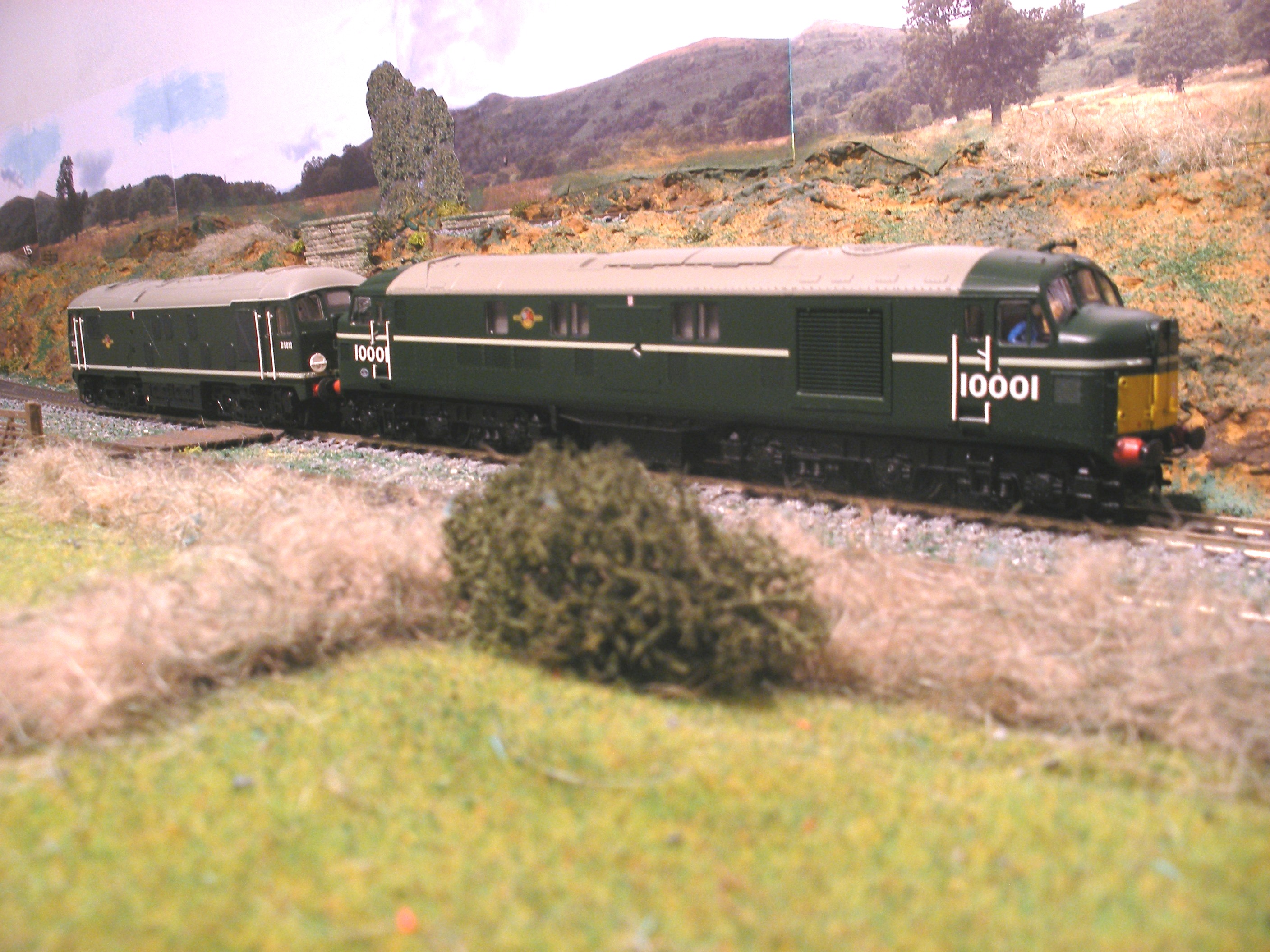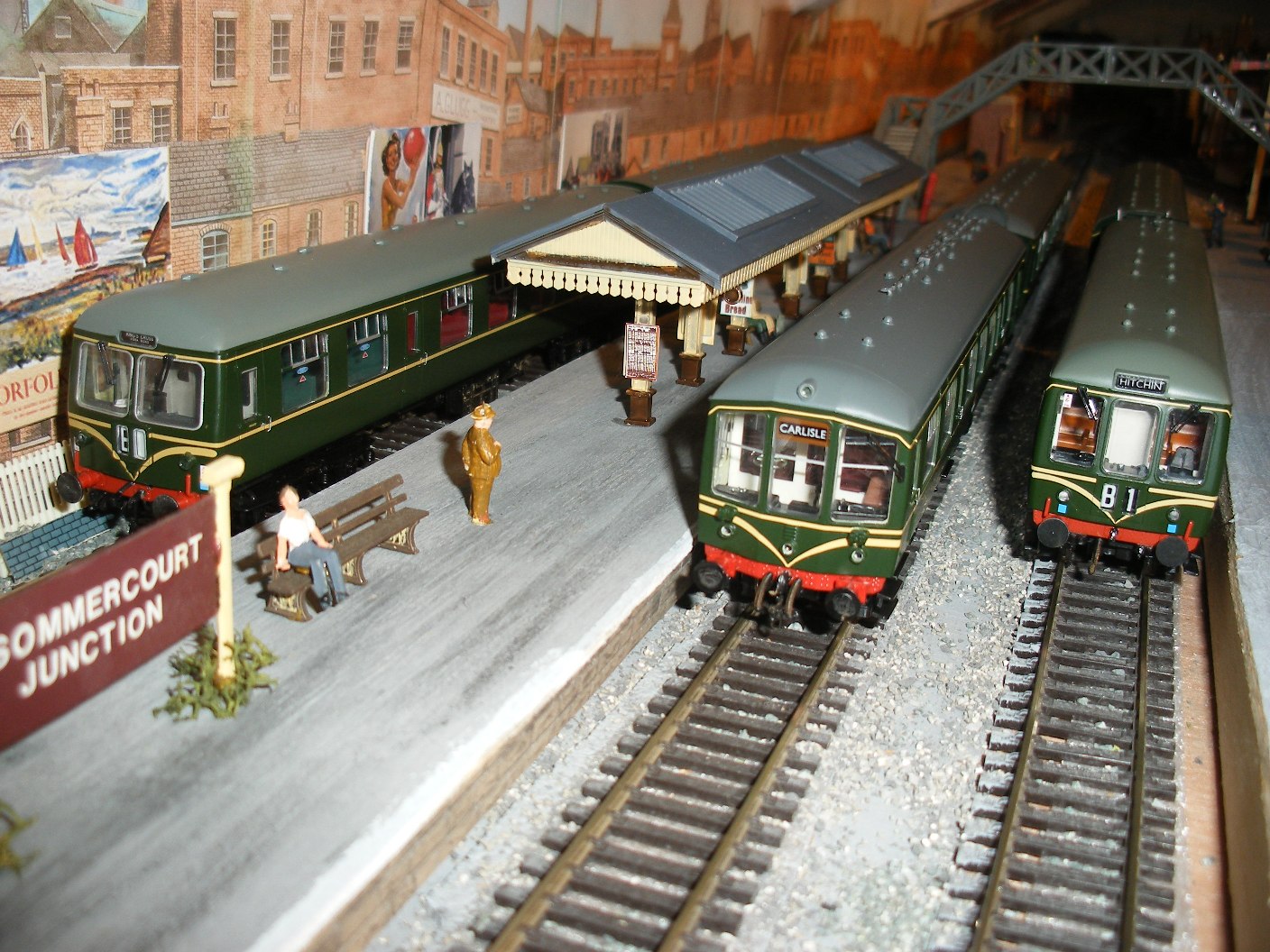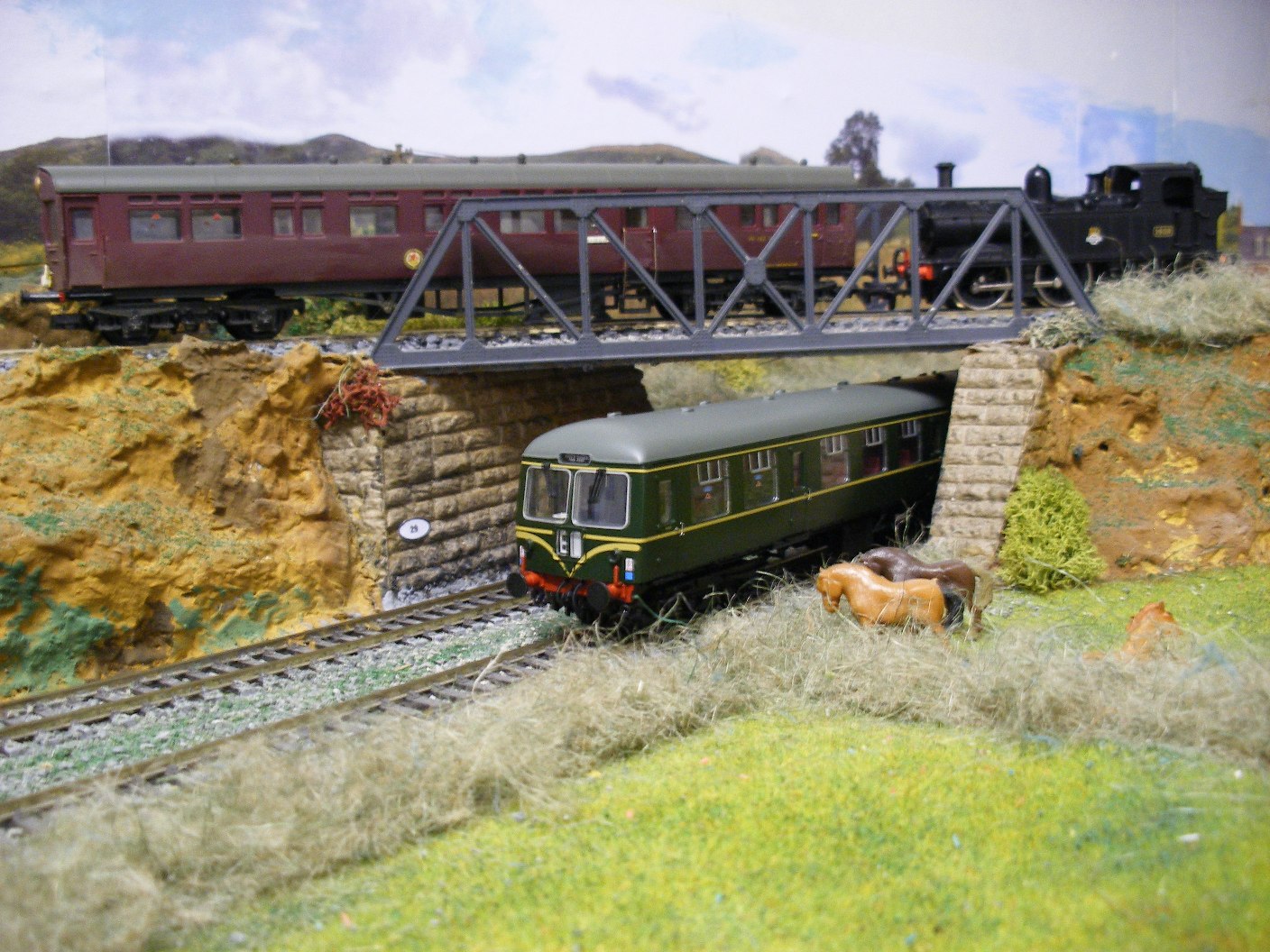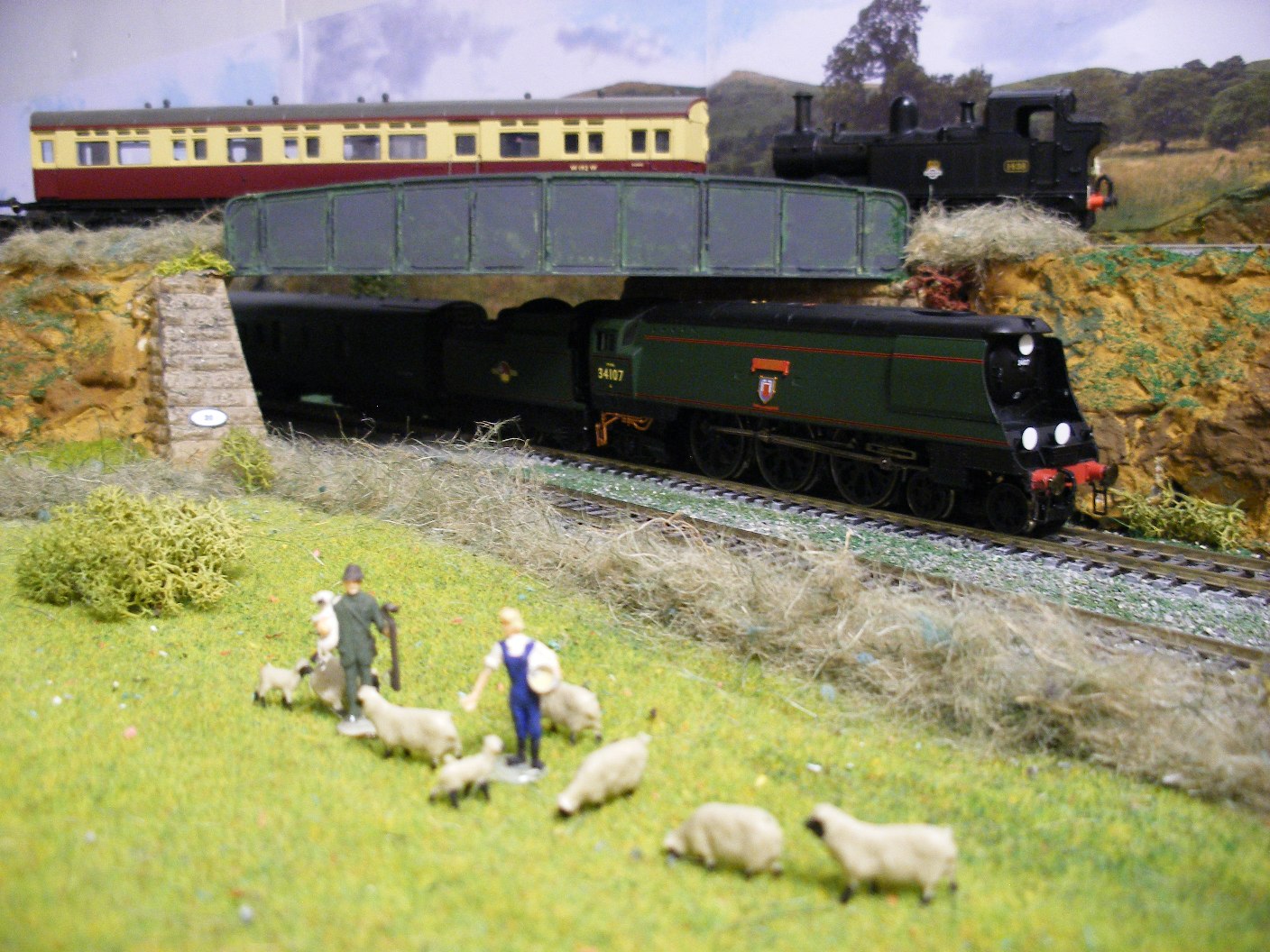 Mr Easter
Mr Roberts
Mr Lynn

Mr Faulkner

Mr Vickers



Mr Barden


Mr Ludlow




Mr Taylor



Mr Hampton




Mr Trevaskus



Mr Rich






Mr Haigh


Mr Stone
Mr Lynn
Mr Jackson
James & Alex Morgan
Mr Hale

Mr Goyvaerts

Mr Steele
Mr Potter

Photographed Mr Wildman on behalf of Mr Turner

Mr Harris


Mr Bagaley
Mr Clarke
Mr Warren
Short of local milk for the production of their clotted cream, two famous Cornish dairies have dispatched tankers to collect milk from Hemyock.
Arriving at Hemyock with a load of dairy produce for distribution under the United Dairies banner, another famous Cornish dairy's vent van is followed by a GWR Toad, branded "Hayle RU". It has just passed the PW Gang fully equipped with it's Holman/Compair compressor.
Four of Mr Warren's hobbies captured in one photo - railway modelling/caravanning/South West Dairies and Morris Dancing!
A busy morning in the Creamery yard.
Mr Siden
Mr Spooner



Mr Jones





Mr Nall





Mr Lynn


Mr Gunstone



Mr Hill






Mr Davis


Kevin and Robin
Mr Potter with his friend Steve

Mr Cole

Syd






Mr Ruming

Mr Evans
Mr Evans





Mr Hayes



Mr Lenz

Mr Willetts


Mr Hemming