Customer Layouts

Are you particularly proud of your layout handiwork?! We would love to see your layout and even showcase it here for all to see and admire! If your photo happens to include a KMRC Exclusive - well we won't be complaining! Please send photos into sales@kernowmodelrailcentre.com and pop in the subject line 'FAO Hayley Newsletter'.

Keep an eye out on new layouts appearing weekly! Please note that it is me, Hayley, so don't expect any 'professional' opinions :)

These photos were sent to us on social media from Mr Hall. No description but fantastic images of some of our exclusive KMRC models thank you!: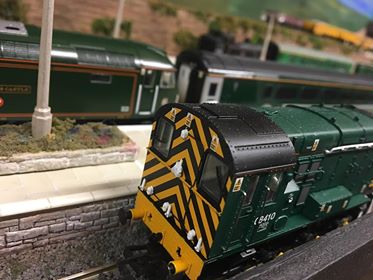 Mr Dixon sent in his 7x4 Roundy roundy Hornby set track DCC layout, as he put it! He has called it Torridon Rd TMD. Considering it is his first ever time of doing any scenic and ballasting... WOW! He said it is "not as good as some but hope you like it". Who are you kidding?! You are an absolute natural!: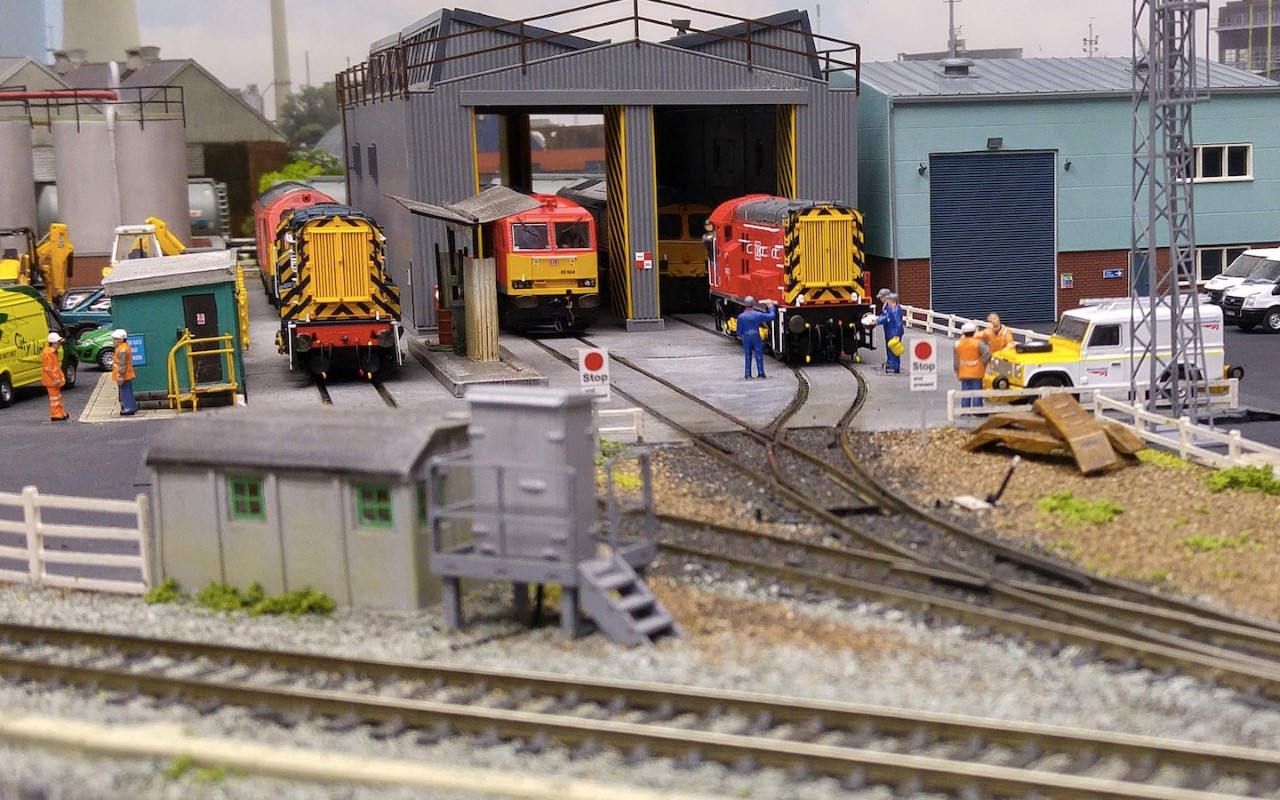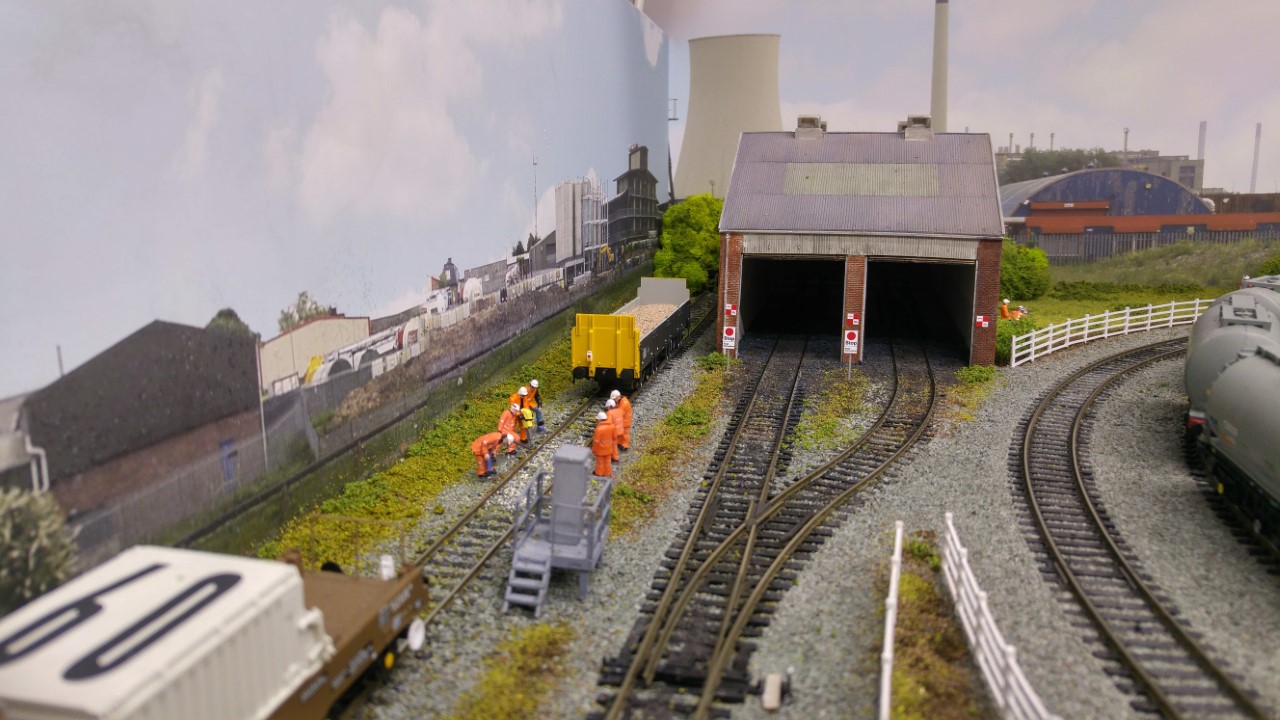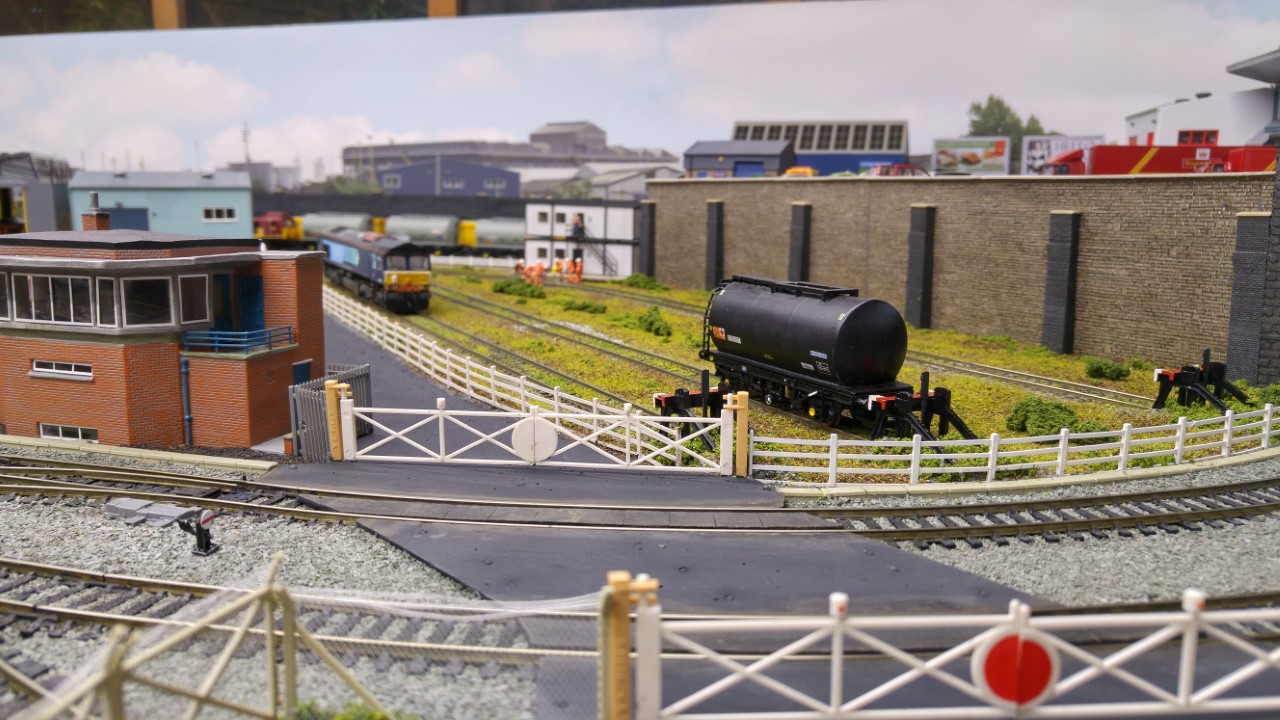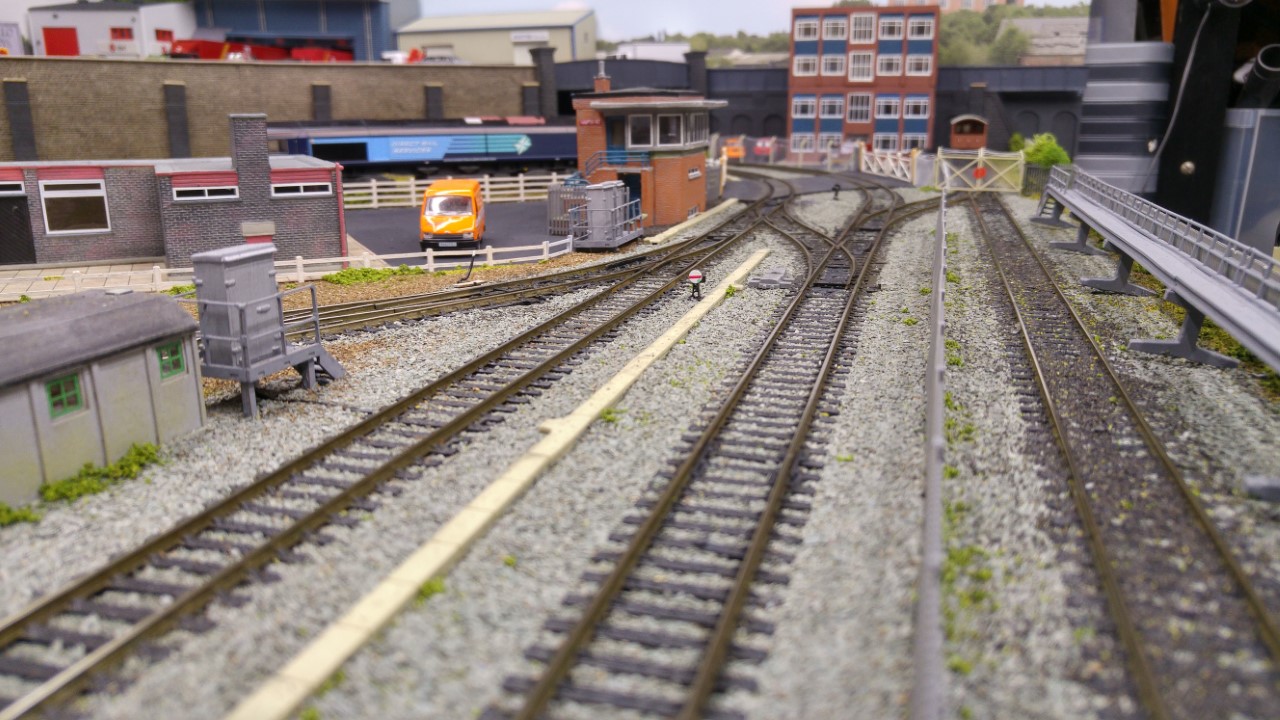 Mr Plowman sent me these superb photos of his layout named Ashprington Road. It is based on early 1960's BR Western Region practice, set in the South Brent (Devon) area and, more importantly, showcases our Class 41 D602! Brilliant layout and photos - thank you for sharing!:


Class 41 No D602 hauling the down 'Cornish Riviera' approaching Ashprington Road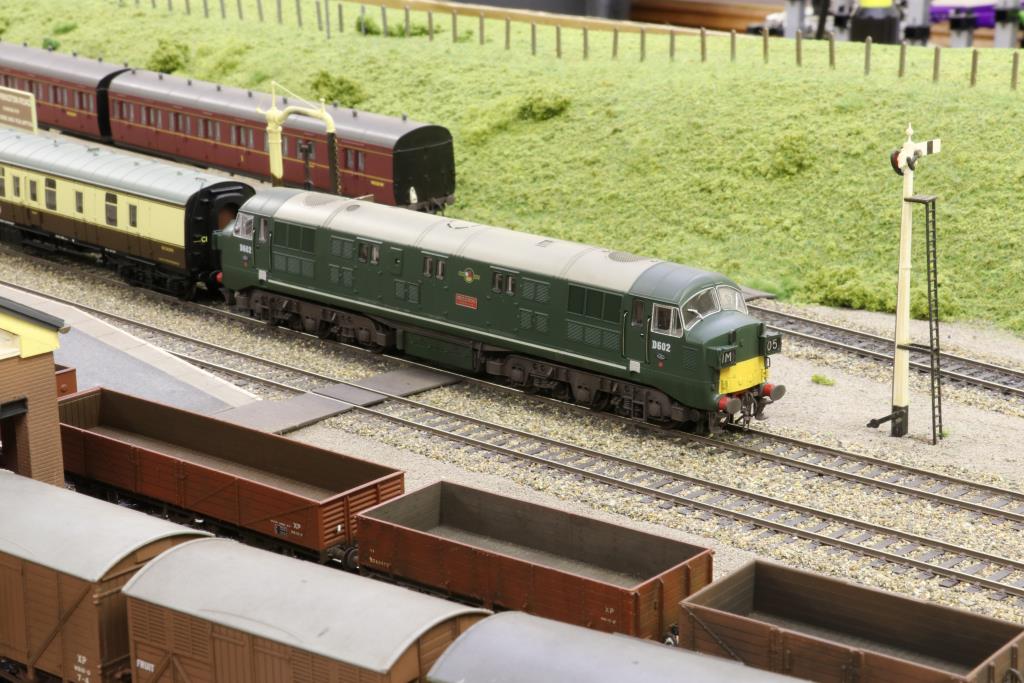 Class 41 No D602 hauling the down 'Cornish Riviera' waiting to depart Ashprington Road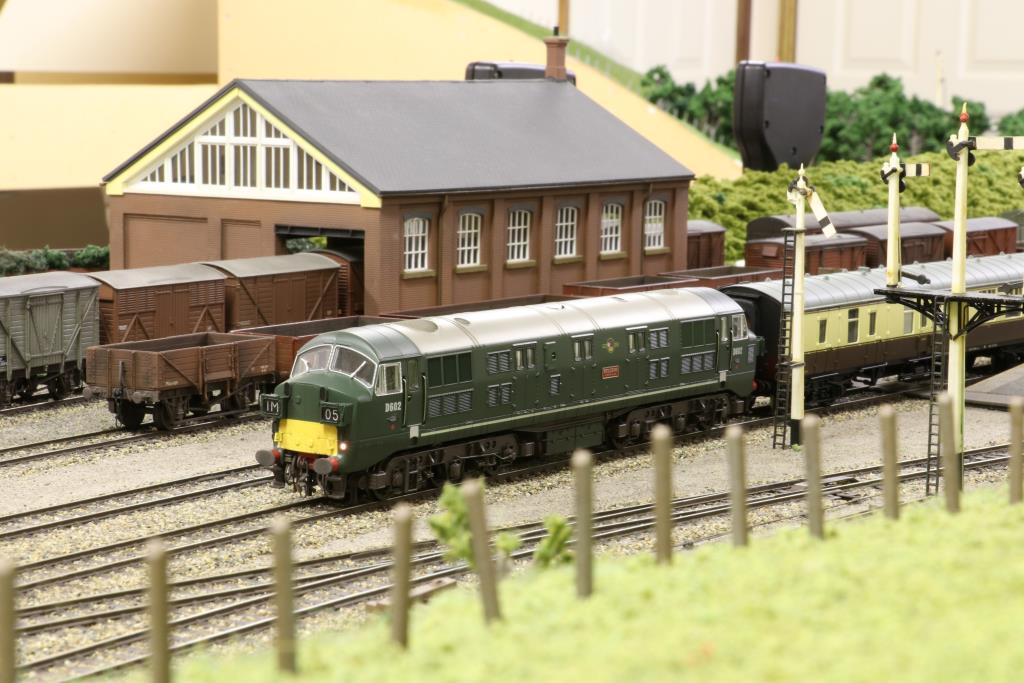 Class 41 No D602 hauling the down 'Cornish Riviera' leaving Ashprington Road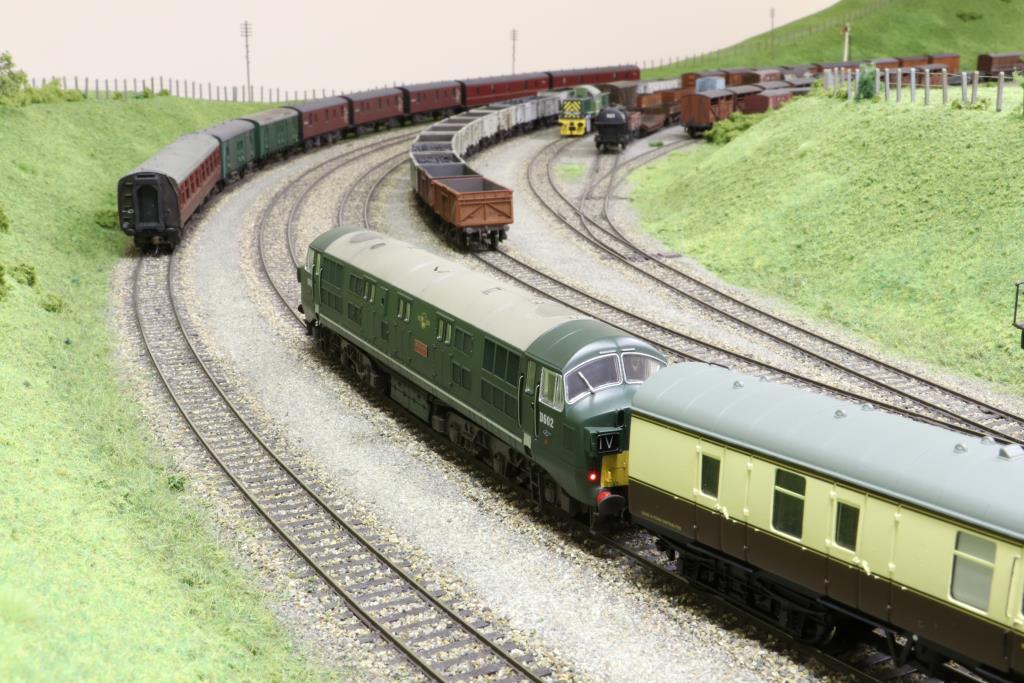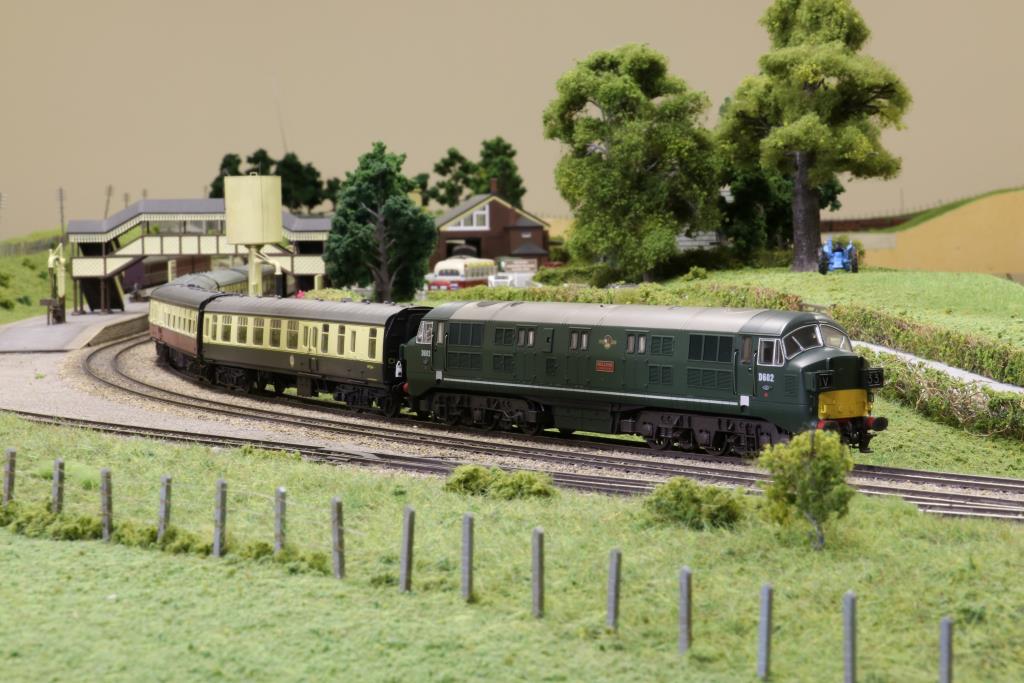 Class 41 No D602 hauling the up 'Cornish Riviera' leaving Ashprington Road
Mr Mytton sent in these wonderful photos of his layout "Sommercourt Junction":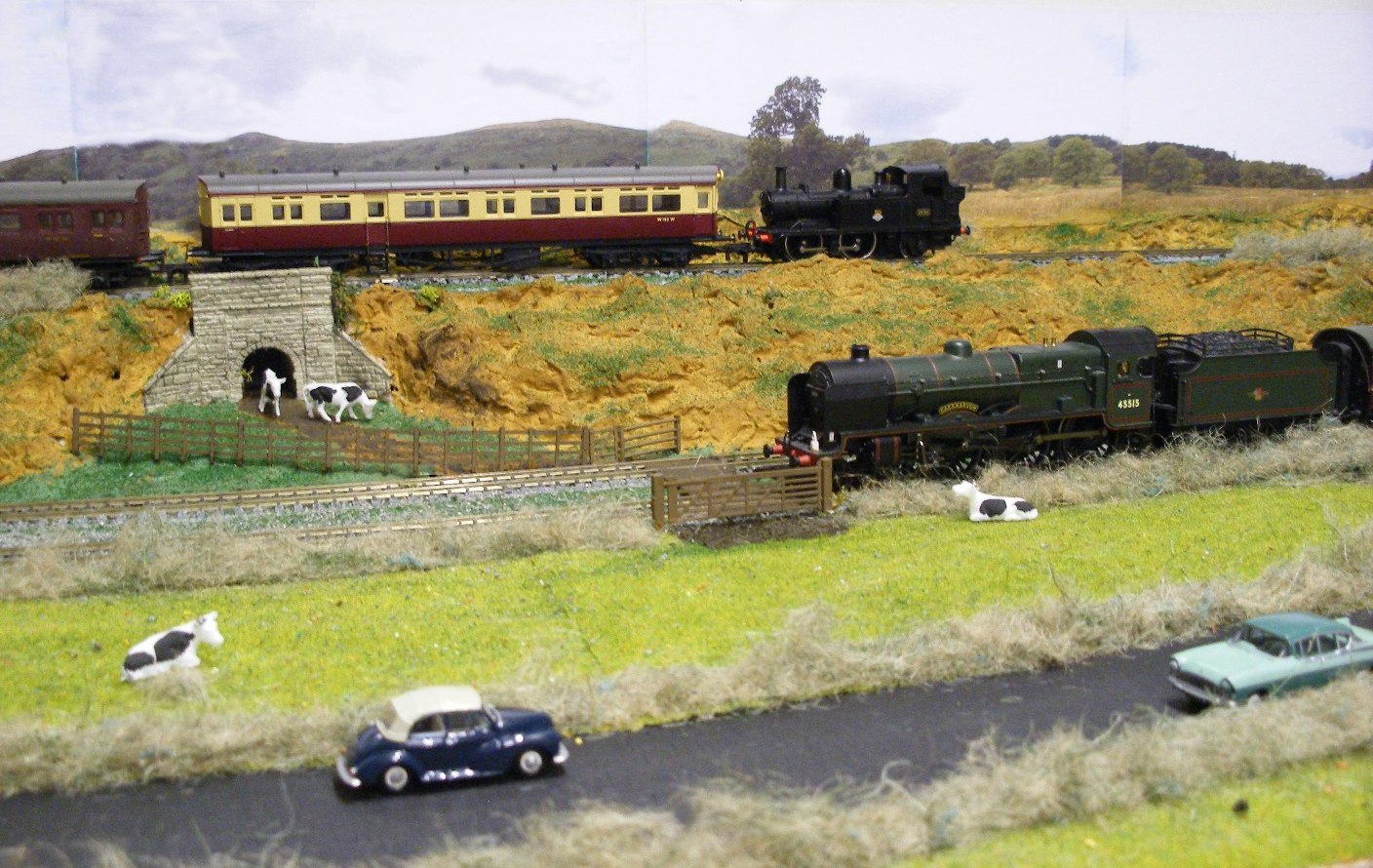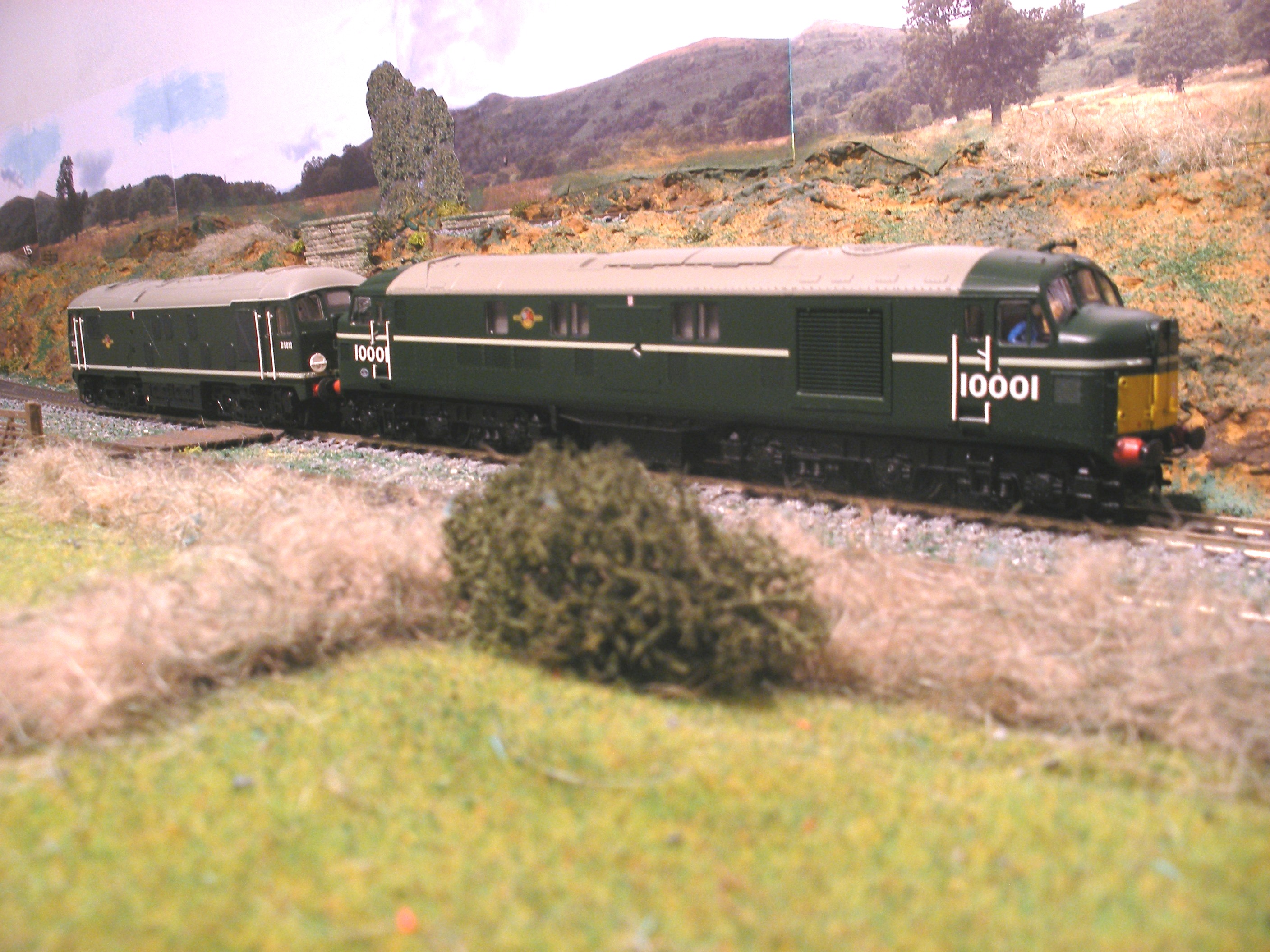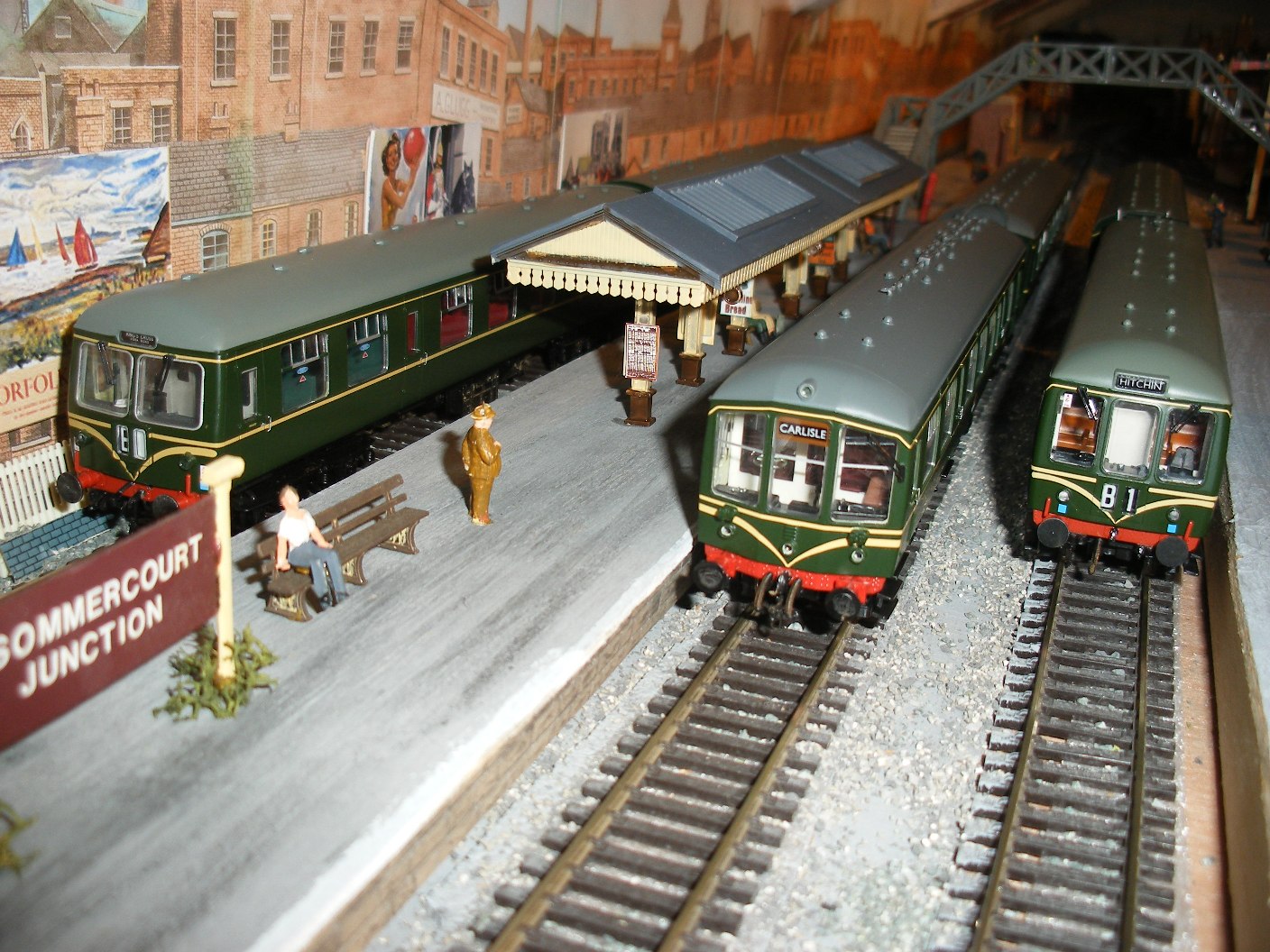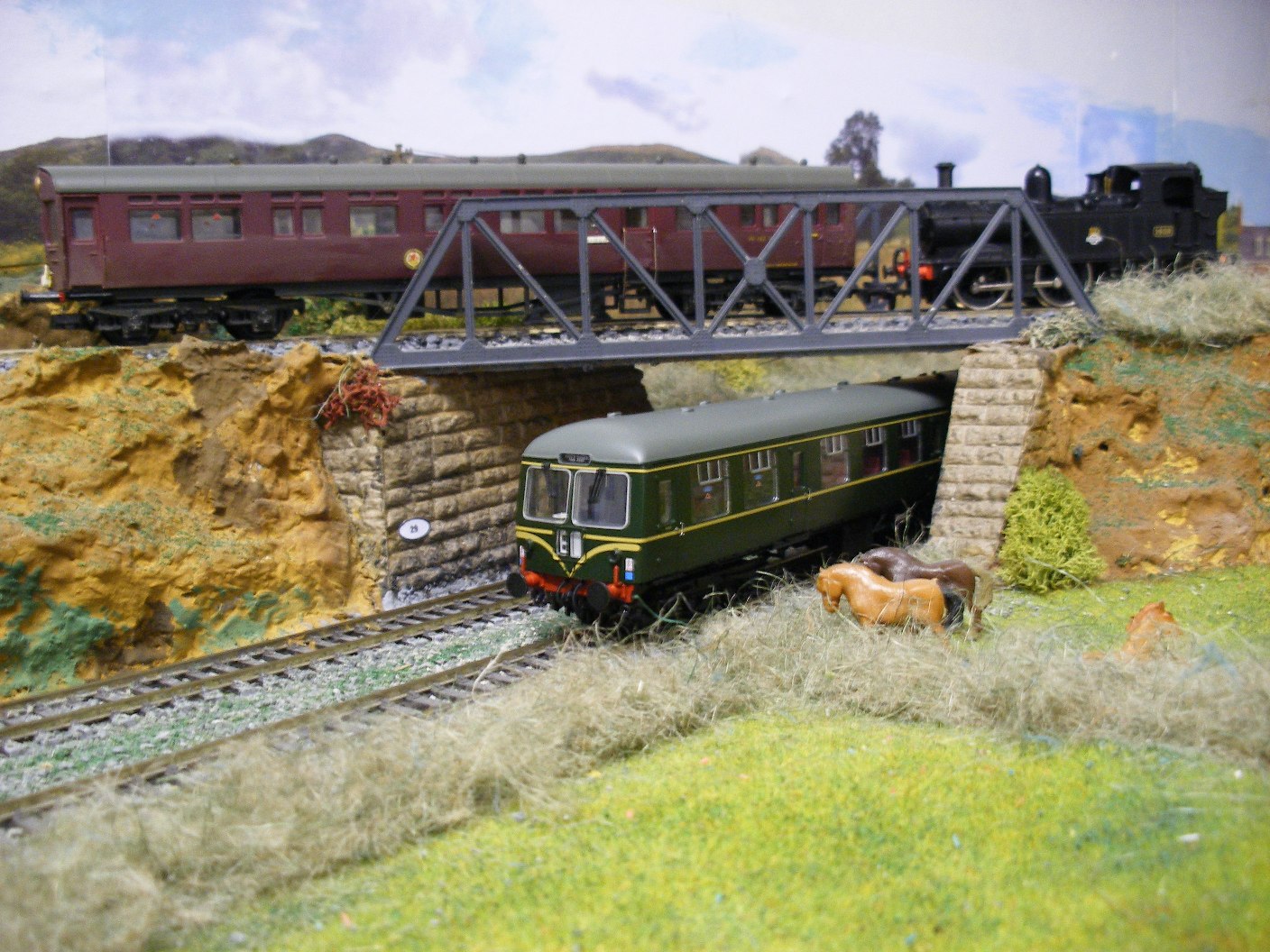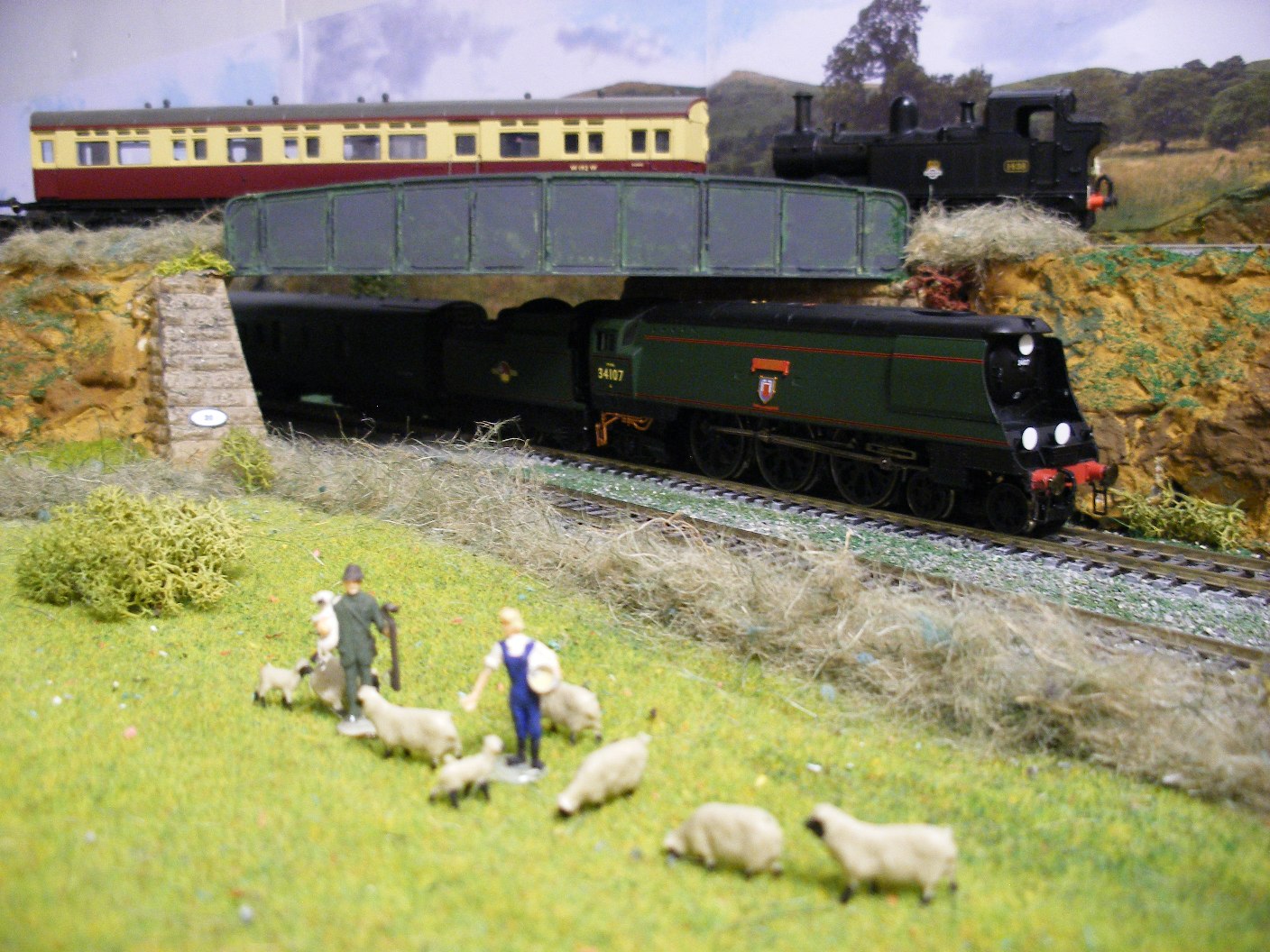 Mr Easter's layout is inspired by Guildford Shed 70C from when he lived in Godalming. He mentioned the loco's have been re-numbered, as appropriate, although they wouldn't all be there at the same time. He also wrote that, unfortunately, he has had to extend it to Kingscote on the Bluebell railway which is now near him. On a positive note it gives him the chance to run in inappropriate loco's!:

Mr Roberts sent in his (minimum space) layout named "Killick's Creek". The layout is all of 4 feet long, excluding fiddle yard, and represents a minor Creekside branch serving a small wharf. What a lovely little layout it is!:

Mr Lynn has sent a few more of his impressive layout over in Melbourne! I am loving the detail of the fictional village of Newton Broadway! He said 'the layout is under continuous development and is still very much a work in progress. The lower level represents London Transport practice, with several kit-built trains of EMU stock, and some Heljan Met Bo-Bo electrics and Bachmann ex-GWR pannier tanks. The upper level represents Southern Railway/BR Southern Region practice and will eventually gain some third rail (I have to pretend it's there at present). There are the 'usual' Bachmann and Hornby EMUs, plus a few kit-built items as well.' Absolutely brilliant!:


Mr Faulkner:

Mr Vickers:



Mr Barden:


Mr Ludlow:




Mr Taylor:



Mr Hampton:




Mr Trevaskus:



Mr Rich:







Mr Haigh:


Mr Stone:
Mr Lynn:
Mr Jackson:
James & Alex Morgan:
Mr Hale:

Mr Goyvaerts:

Mr Steele:

Mr Potter:

Photographed Mr Wildman on behalf of Mr Turner:
Mr Harris:


Mr Bagaley:

Mr Clarke:

Mr Warren:
Short of local milk for the production of their clotted cream, two famous Cornish dairies have dispatched tankers to collect milk from Hemyock.
Arriving at Hemyock with a load of dairy produce for distribution under the United Dairies banner, another famous Cornish dairy's vent van is followed by a GWR Toad, branded "Hayle RU". It has just passed the PW Gang fully equipped with it's Holman/Compair compressor.
Four of Mr Warren's hobbies captured in one photo - railway modelling/caravanning/South West Dairies and Morris Dancing!
A busy morning in the Creamery yard.

Mr Siden:
Mr Spooner:




Mr Jones:





Mr Nall:





Mr Lynn:


Mr Gunstone:



Mr Hill:






Mr Davis:


Kevin and Robin:
Mr Potter with his friend Steve:

Mr Cole:


Syd:







Mr Ruming:



Mr Evans:
Mr Evans:





Mr Hayes:



Mr Lenz:

Mr Willetts:


Mr Hemming: