Welcome to the Kernow Model Rail Centre Guildford Branch page

Matt, Mike, Rob, Simon, Connor, Alan and Callum look forward to seeing you at our Guildford Branch.

You can also place an order through our website or via phone to collect from the Guildford shop. Please select the "Click and Collect Guildford" option if ordering through the website. Please remember to bring the payment card used to place your order with you when making a collection.



How to find us


Our shop is located at 75b Stoke Road, Guildford, GU1 4HT. The shop is within easy walking distance of both Guildford mainline (11 minutes) and Guildford London Road station (8 minutes).


While parking is not permitted immediately outside the shop (except on Sundays) you can park for up to two hours in surrounding streets (but please do not park in Residential Permit only spaces).

Waitrose, in York Road is also just five minutes walk where you can park for up to 90 minutes provided you also spend above a certain amount in Waitrose. For longer stays York Road car park is available.

You can also park for free and walk from the Spectrum Leisure Centre if you are feeling energetic, it is a pleasant 15 minute walk through Stoke Park!

Out of term time only, parking is also available at Guildford College on Stoke Road (the car park off the second roundabout when coming from the A3) just 4 minutes walk from our store. Please check the Guildford College website here, to confirm term times as this car park is NOT available during term times and Parking Charge Notices will be issued.

Surrey County Council operate a Park and Ride scheme in Guildford, click here for more information>>>

The Friary Bus Station is an eight minute walk.

Stock Levels

Our website shows the stock levels at our Warehouse. We try to maintain similar availability in Guildford and we send a delivery to Guildford every day, so if the item you want is not available it will be sent very quickly!

It is always best to check before travelling if there is a specific item that you want to avoid disappointment. You can call us on 01209 714099 or
use the contact us form here>>>

We will check the stock at Guildford and reserve the item for you to prevent it being sold to someone else. If the item is not available at Guildford we can arrange to transfer it from Cornwall and let you know when it will arrive.

You can also order online and select the Click and Collect Guildford option and we will let you know when it has arrived.

Loyalty Points / Customer Details / Gift Vouchers

These are common across our webiste and both branches, so if you are on our system you can use your loyalty points and gift vouchers at either branch as well as online.

Return to Page Top

Guildford Virtual Tour (2023):

Guildford Shop Front.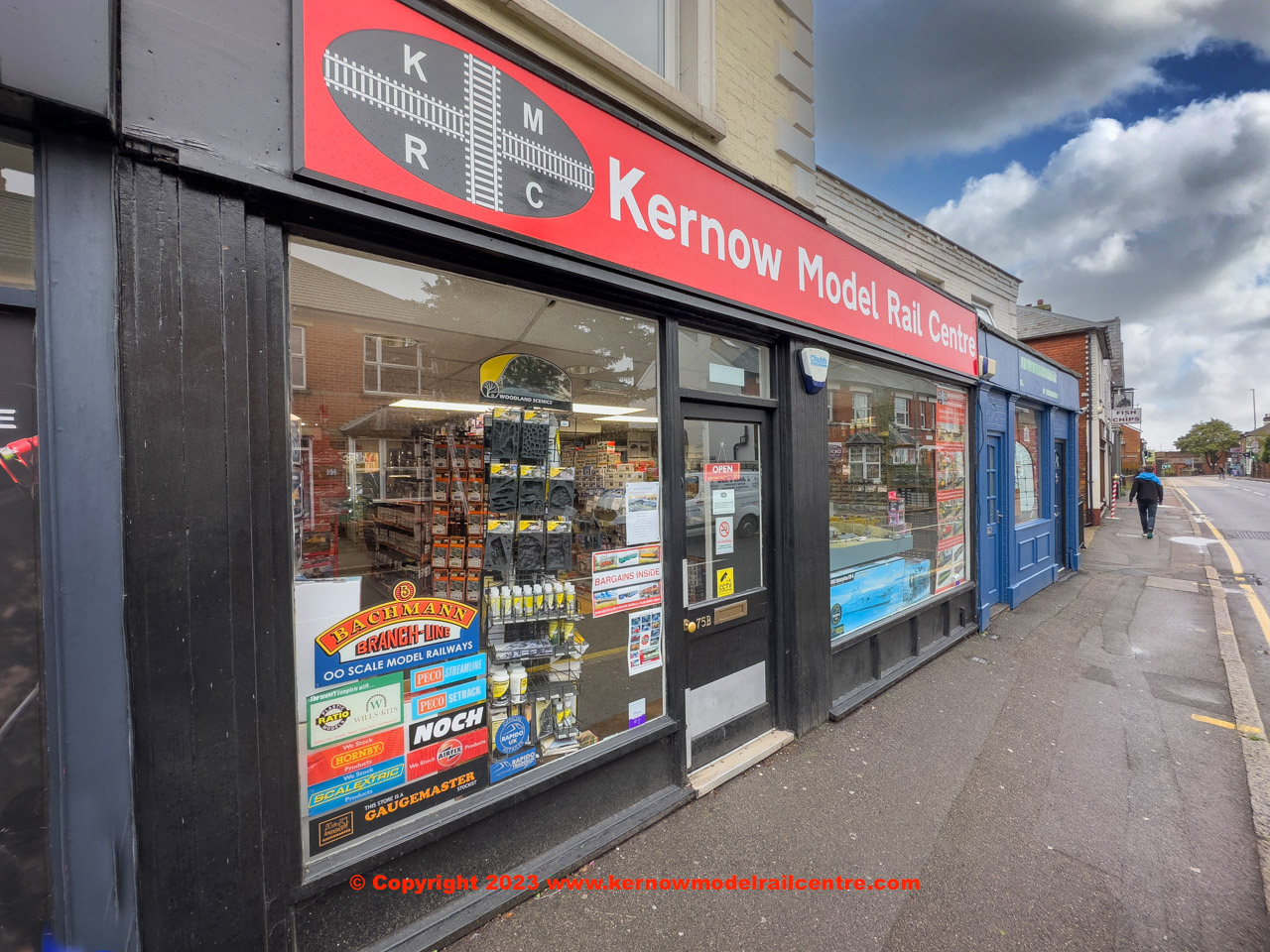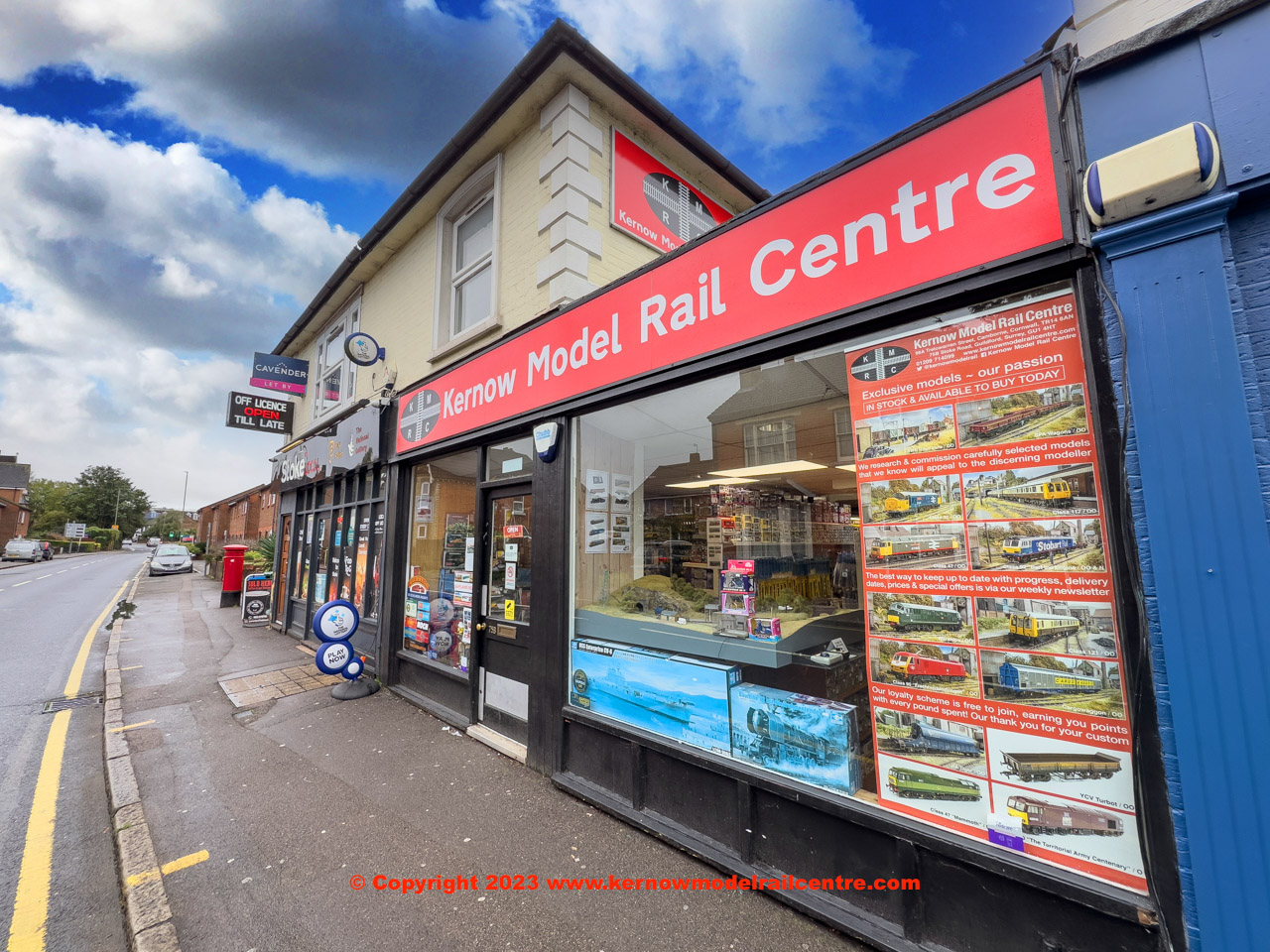 Front area of the shop .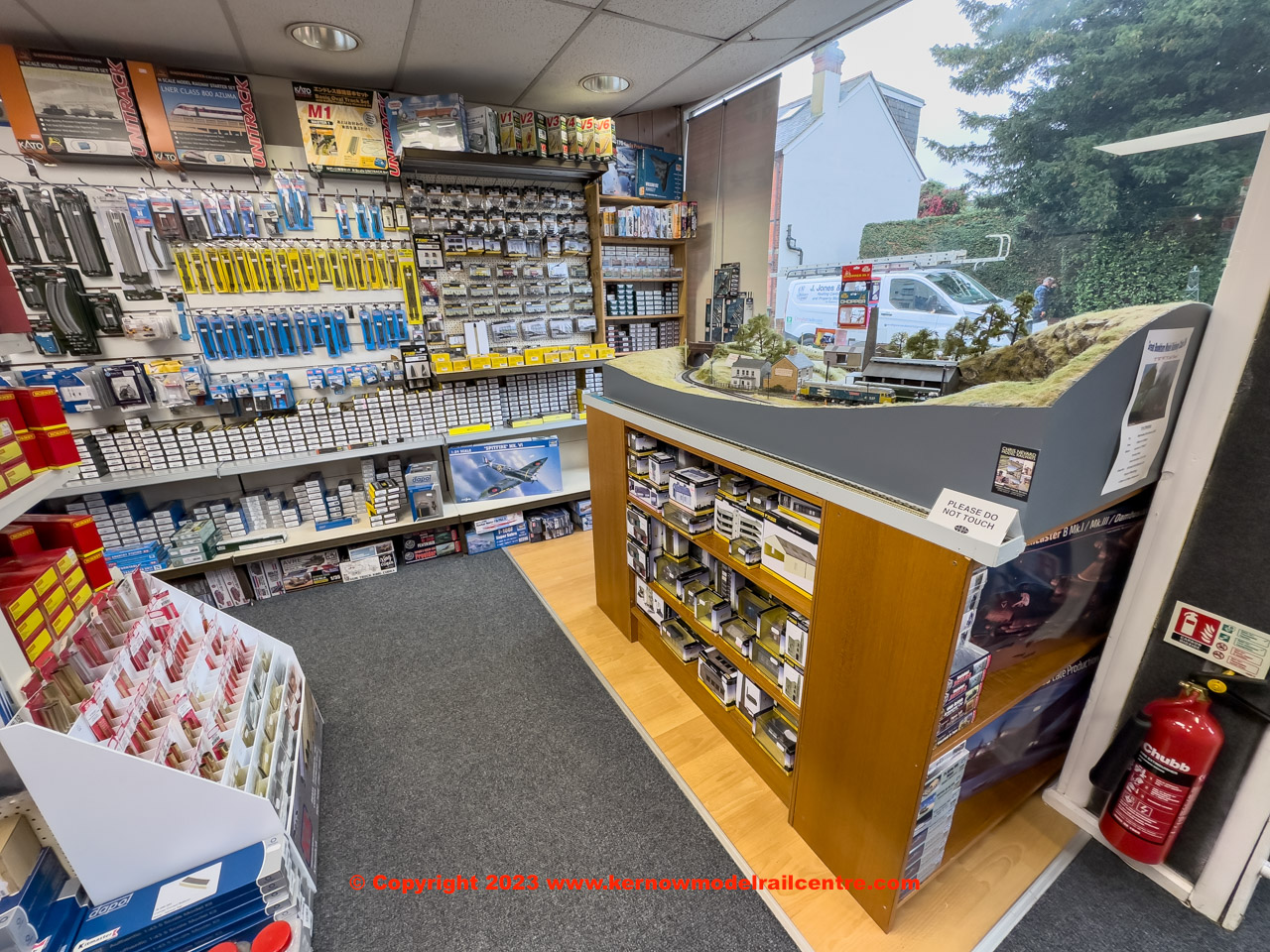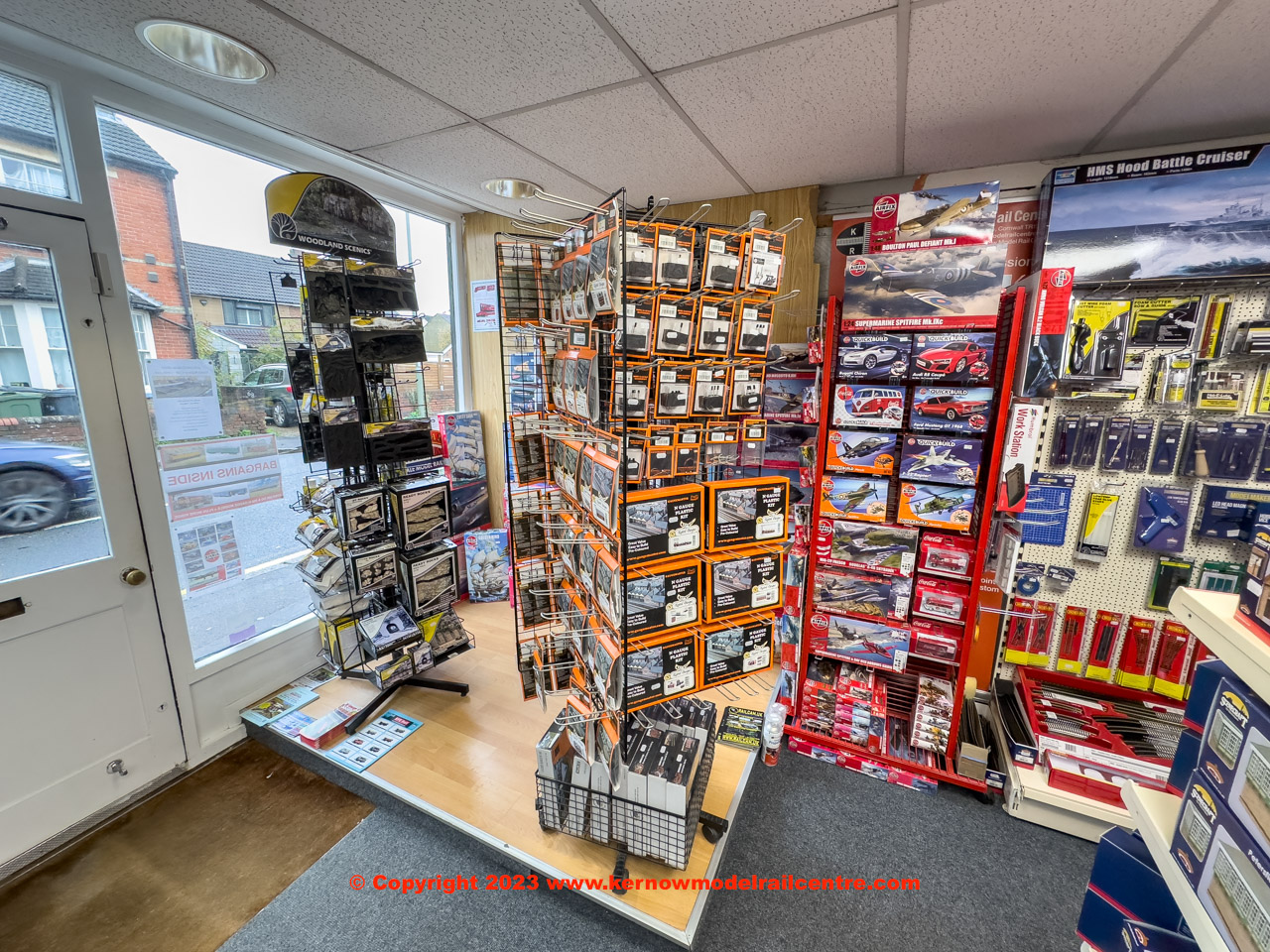 Left hand 00 Aisle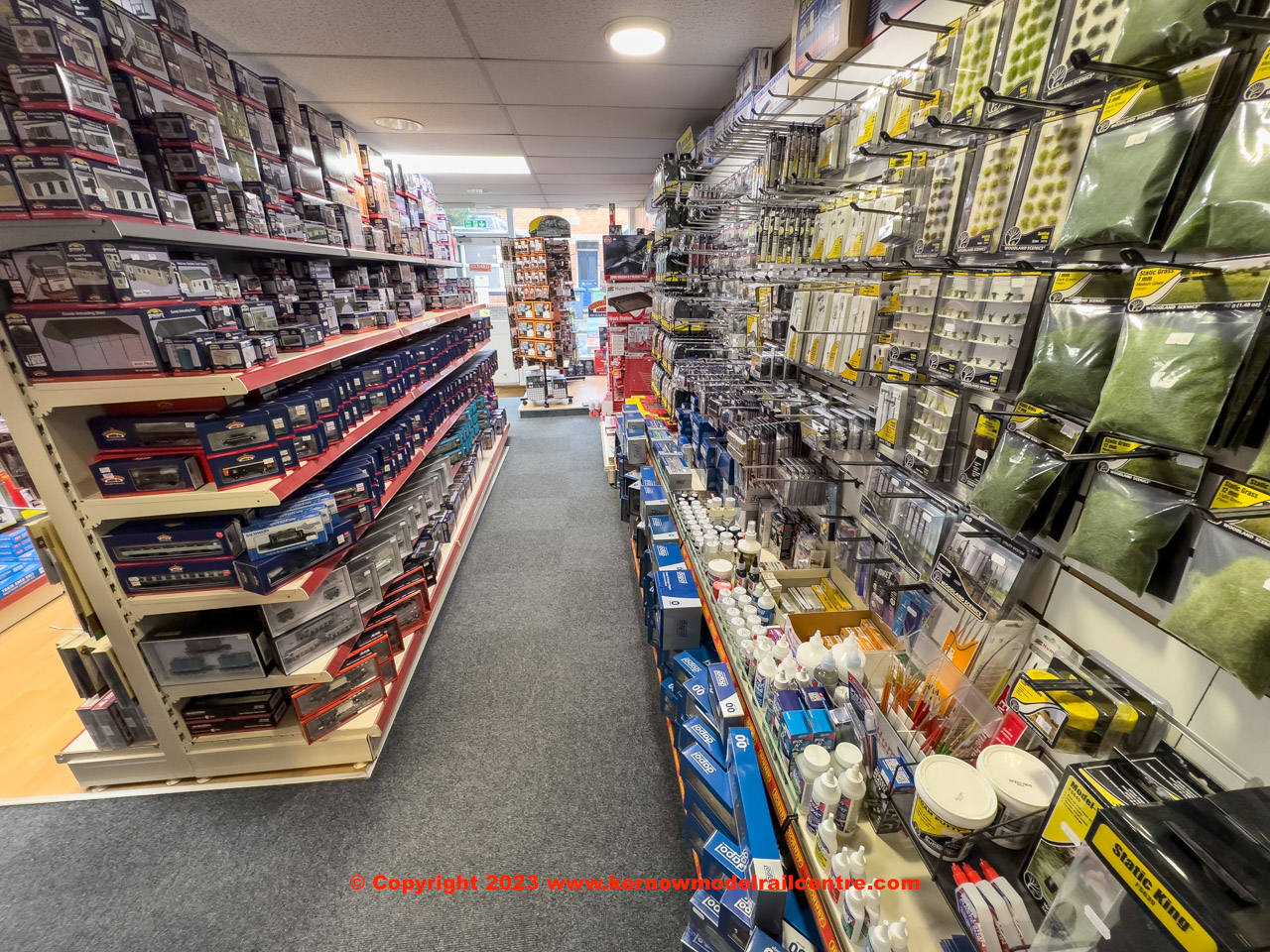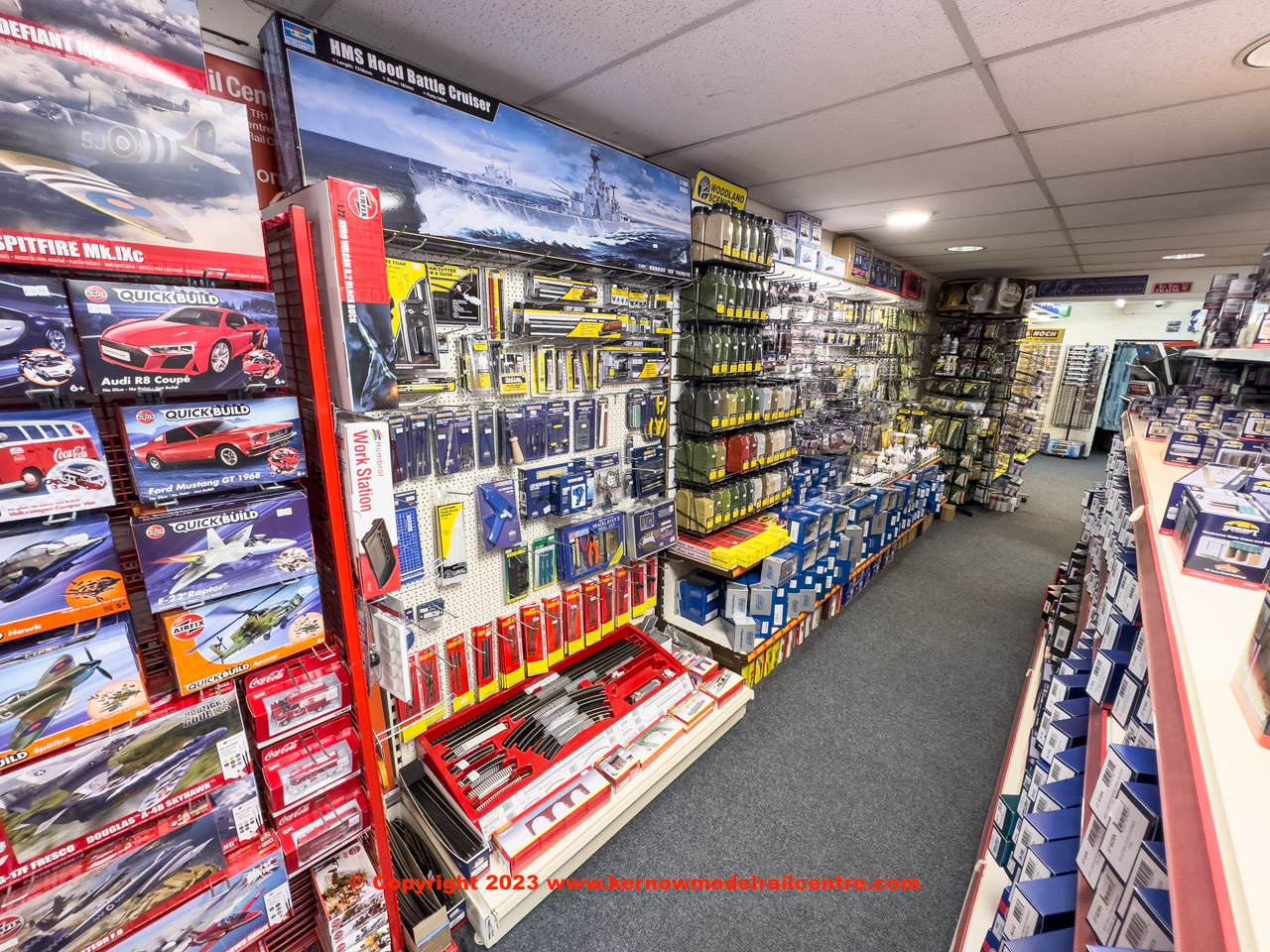 Middle Aisle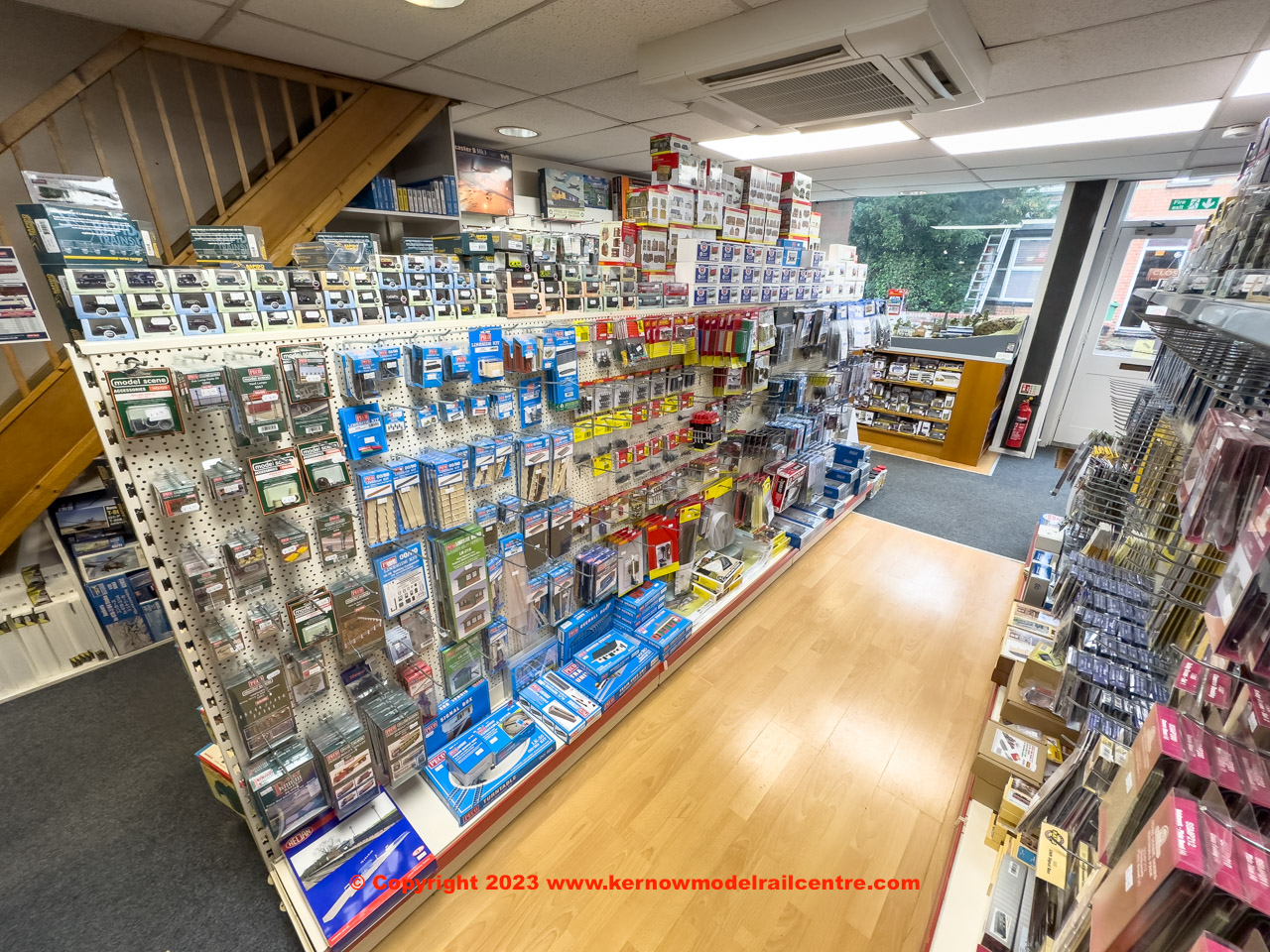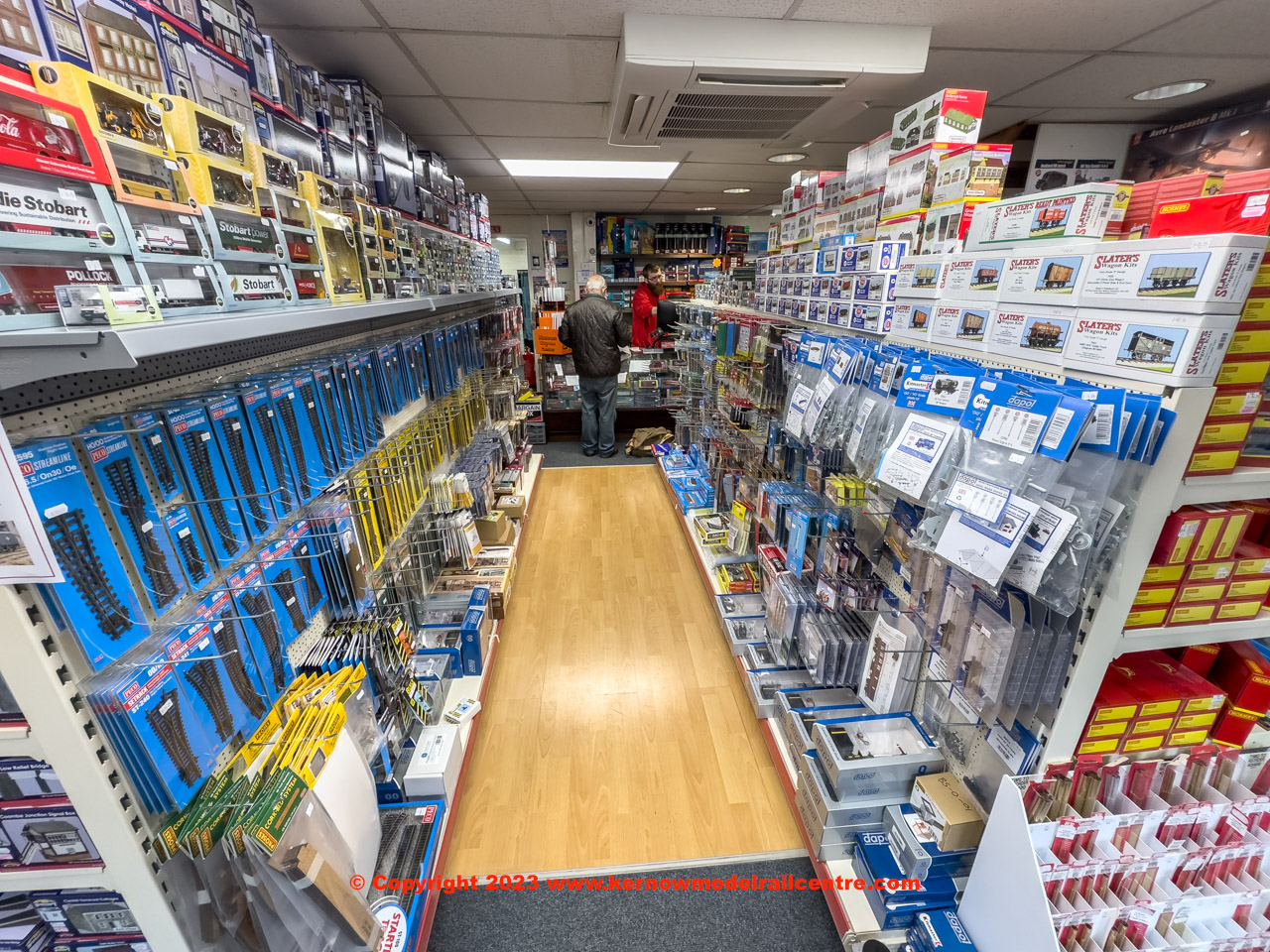 Right hand N and OO Aisle.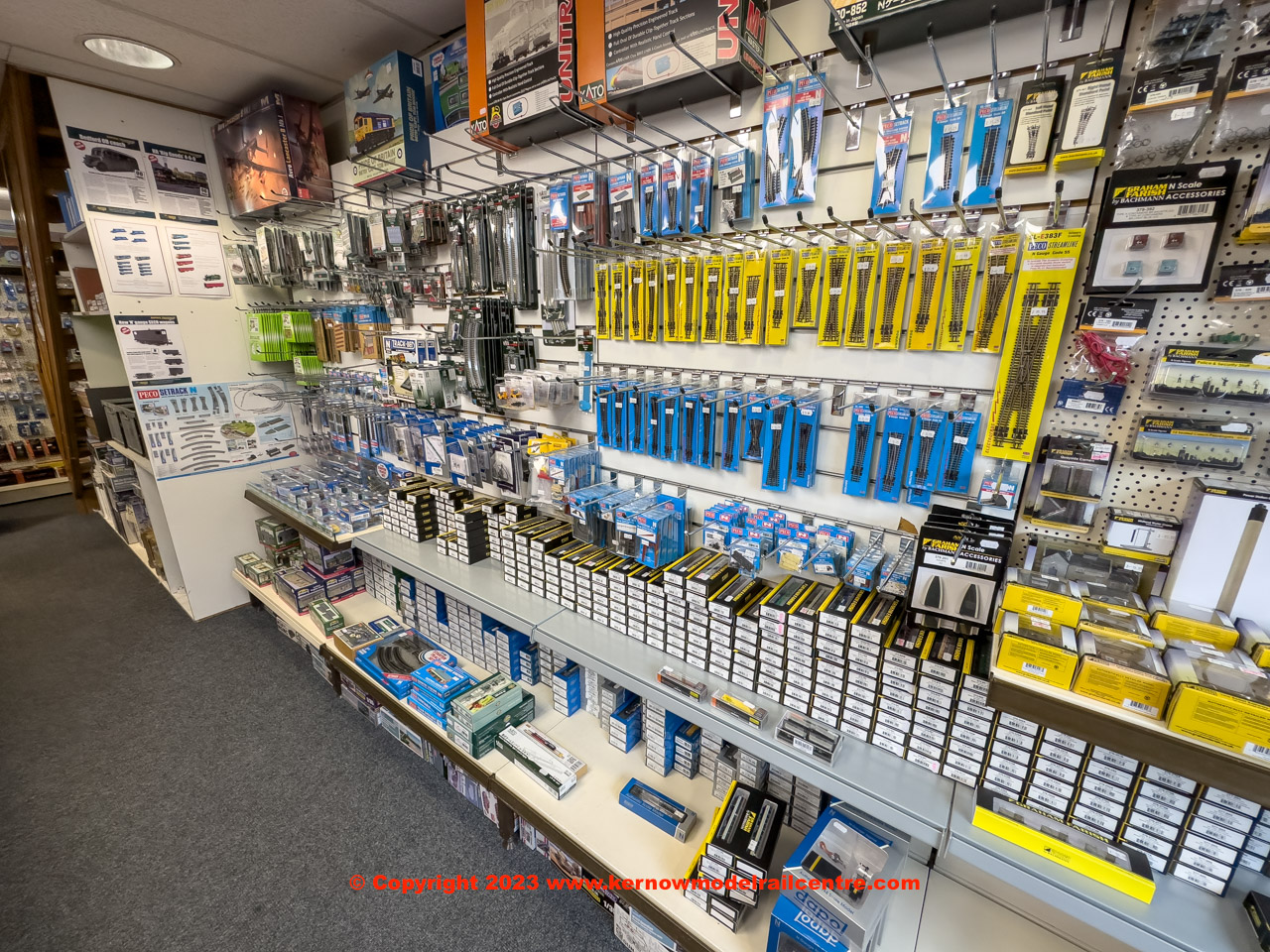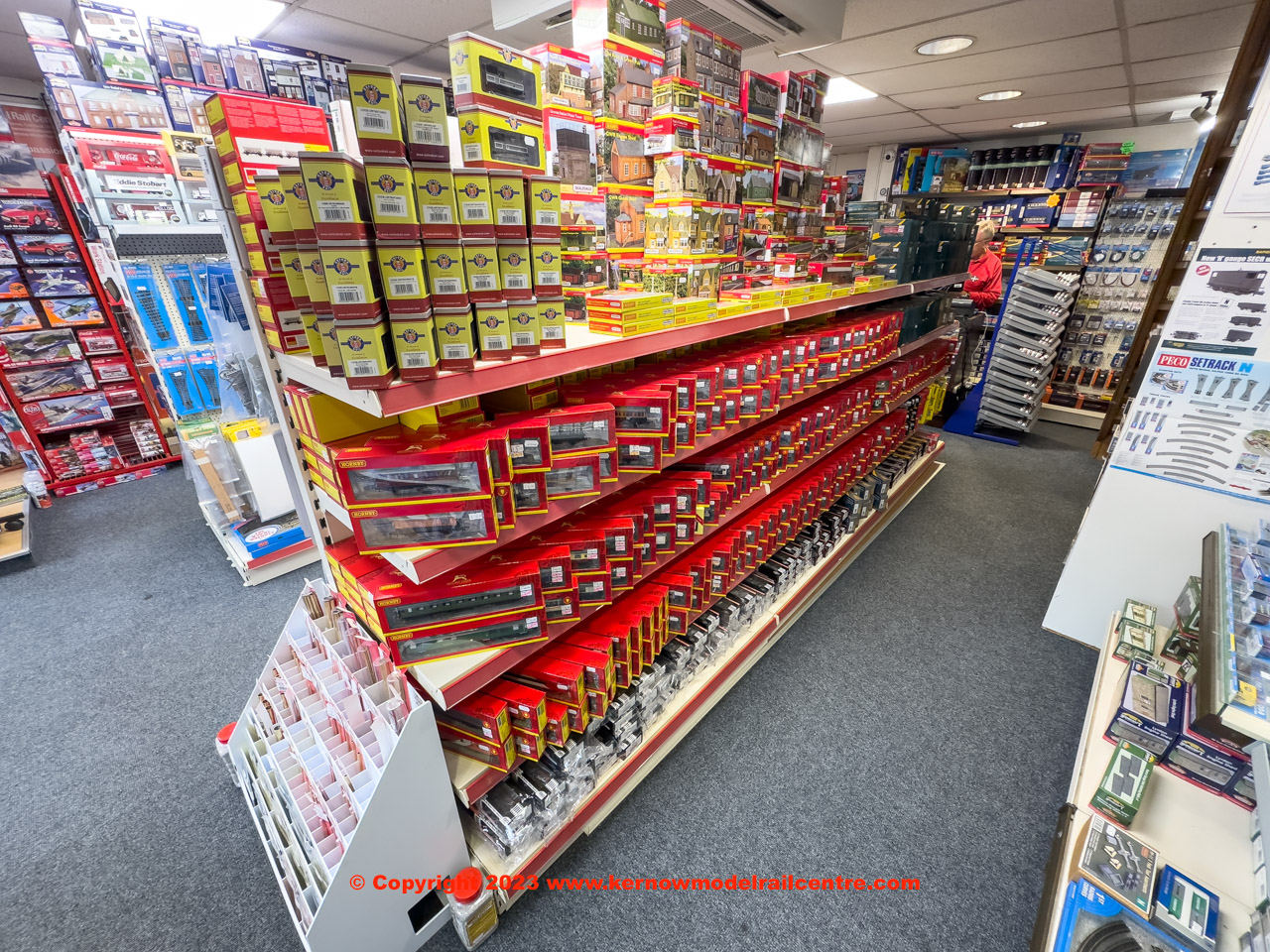 A wide range of stock for all needs.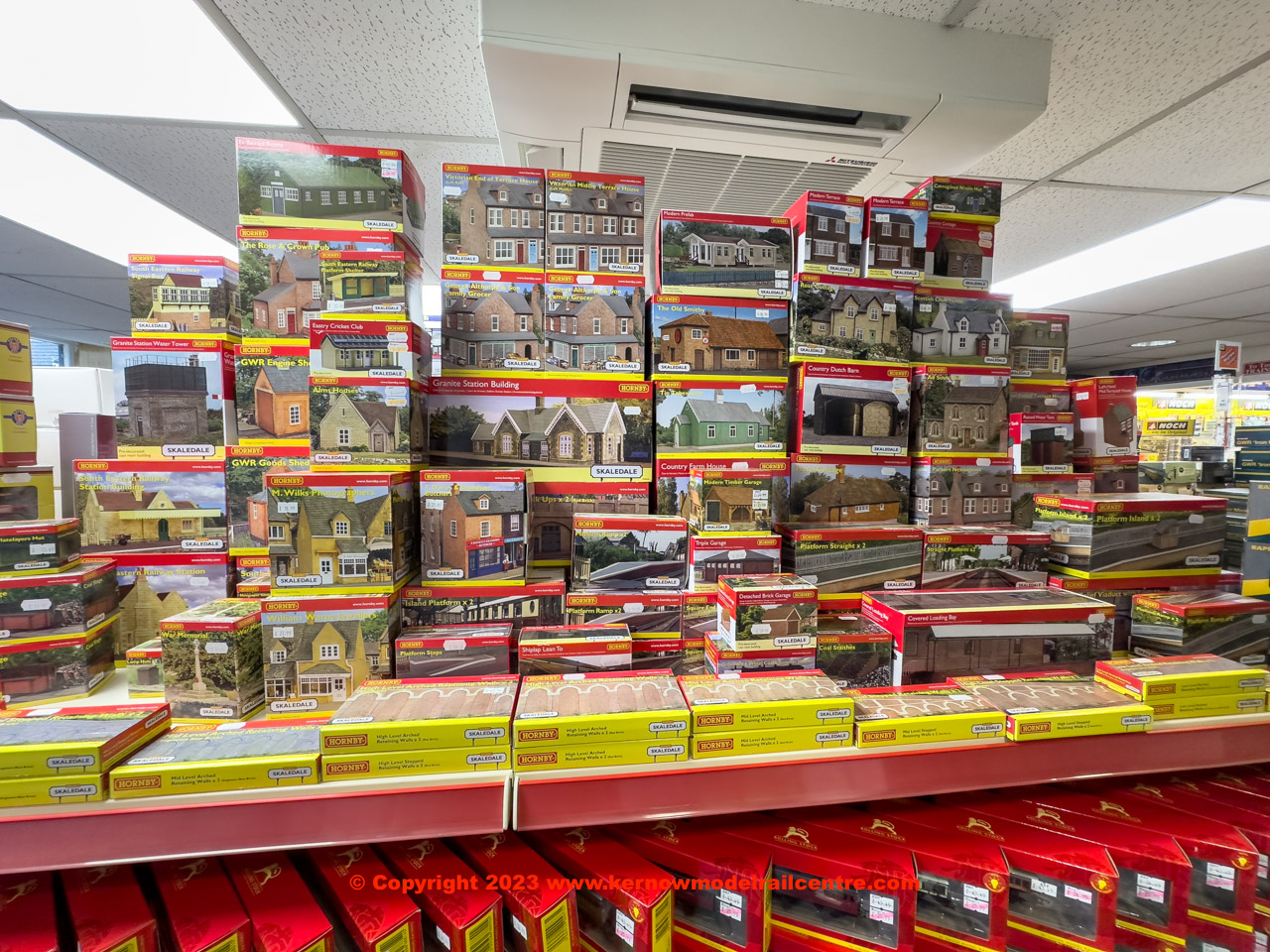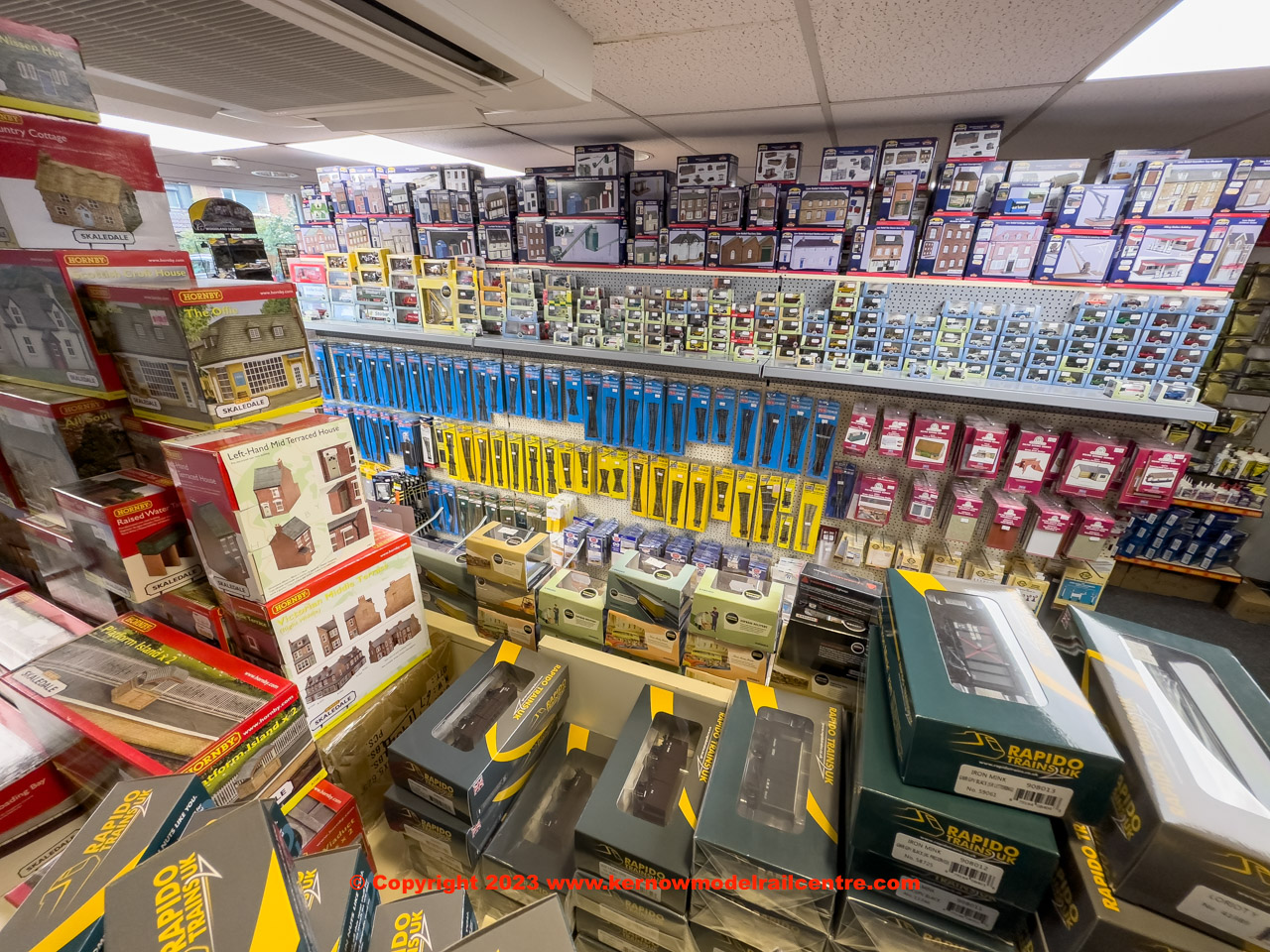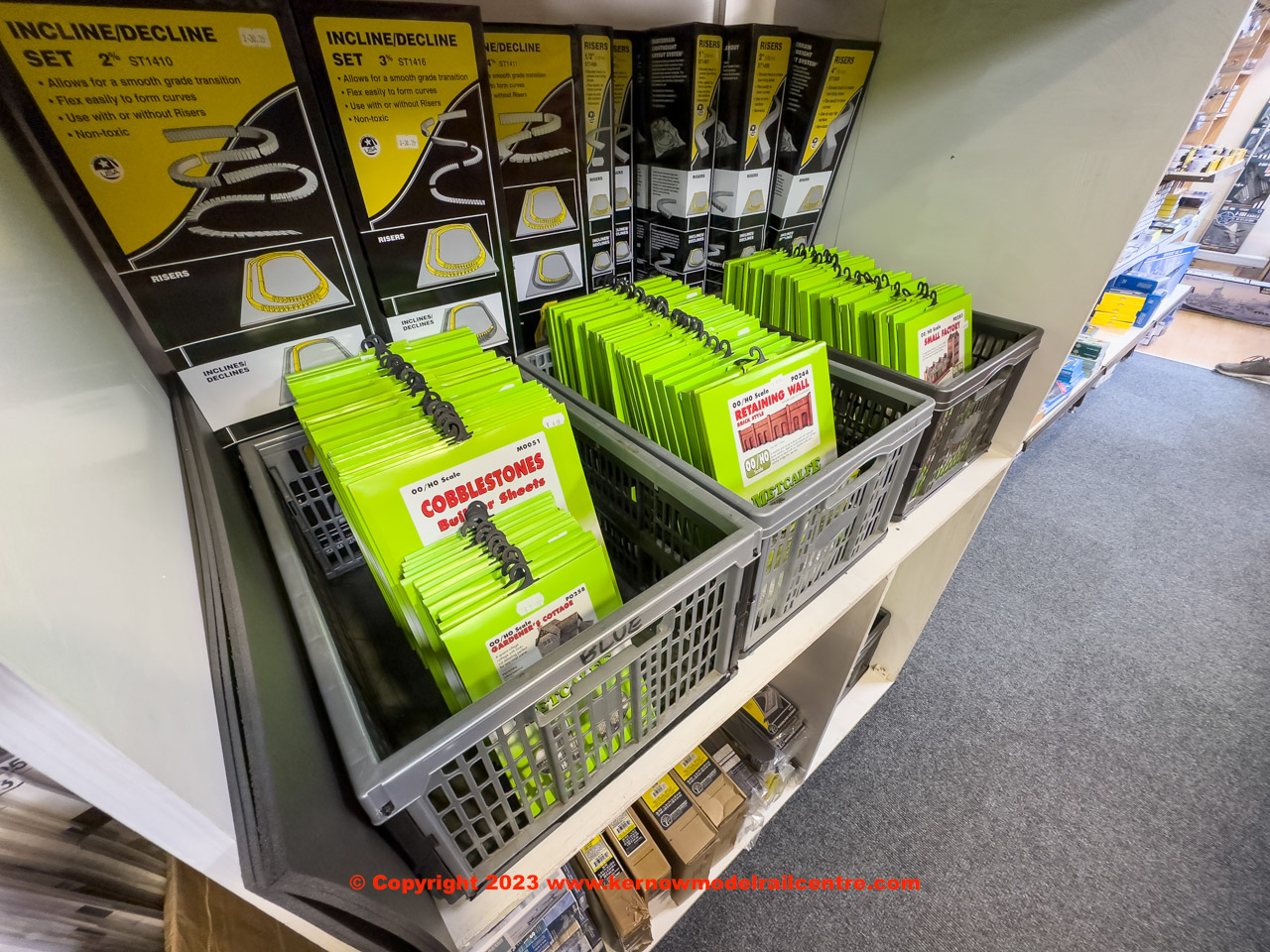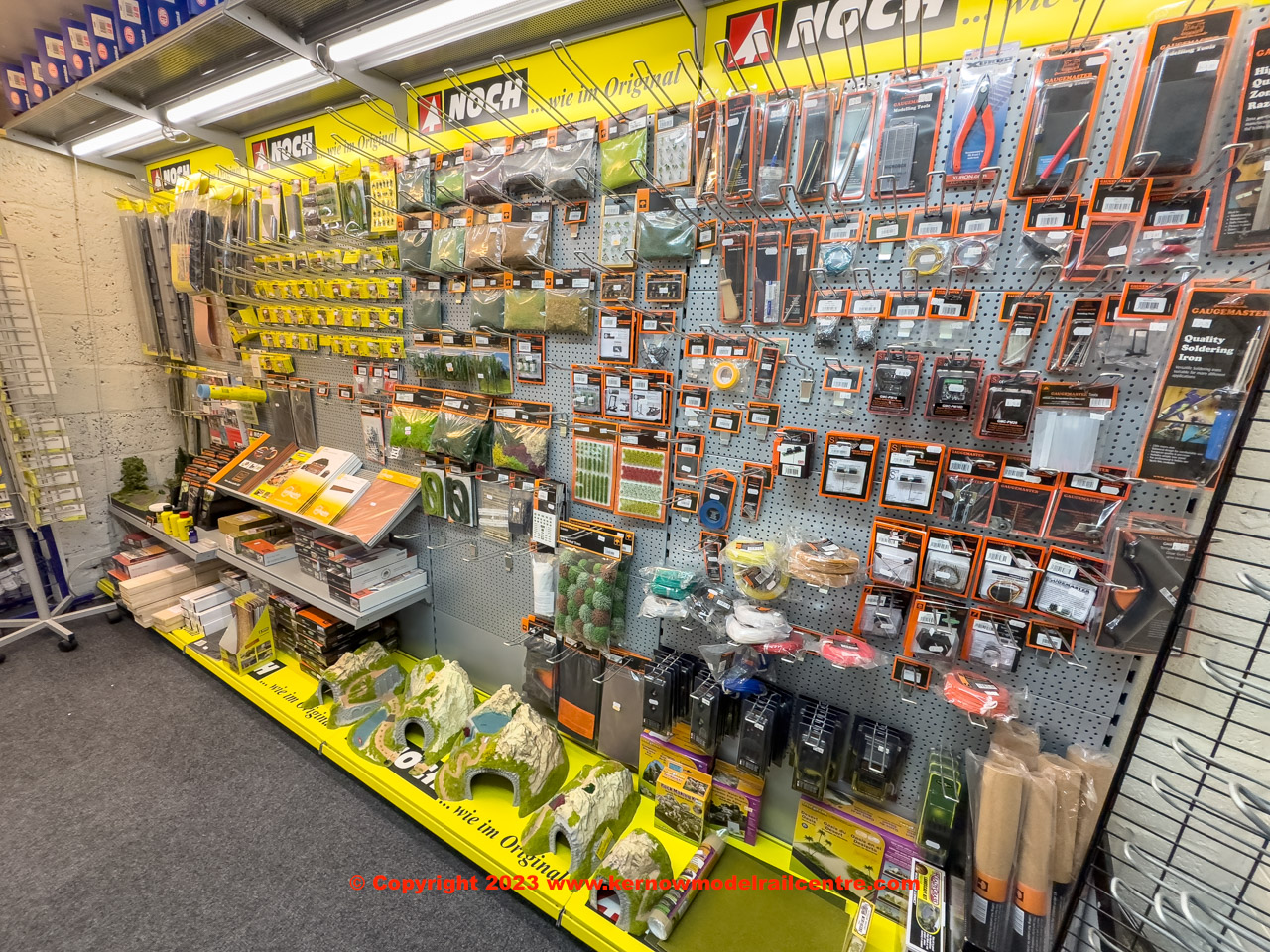 Loco Room.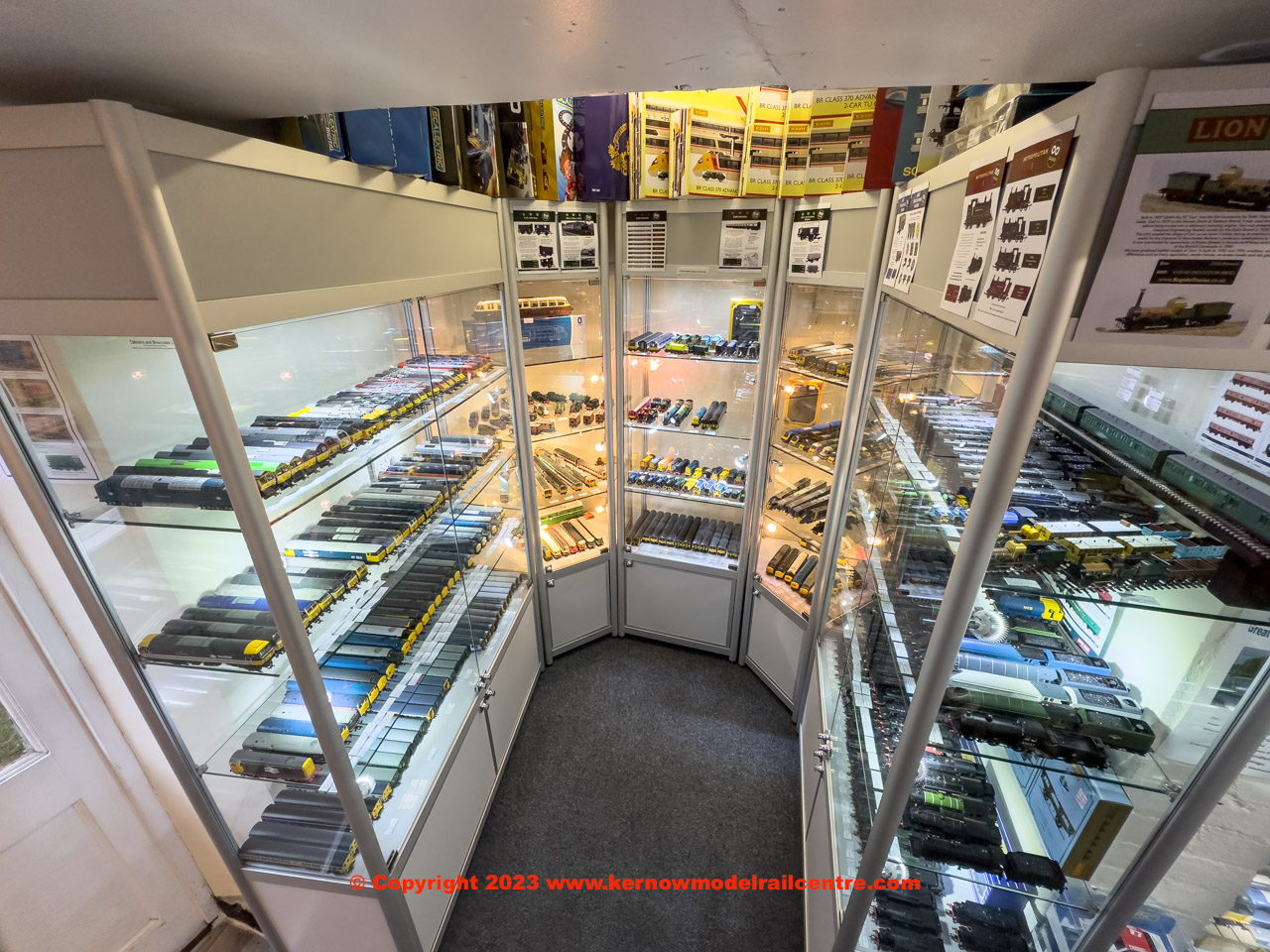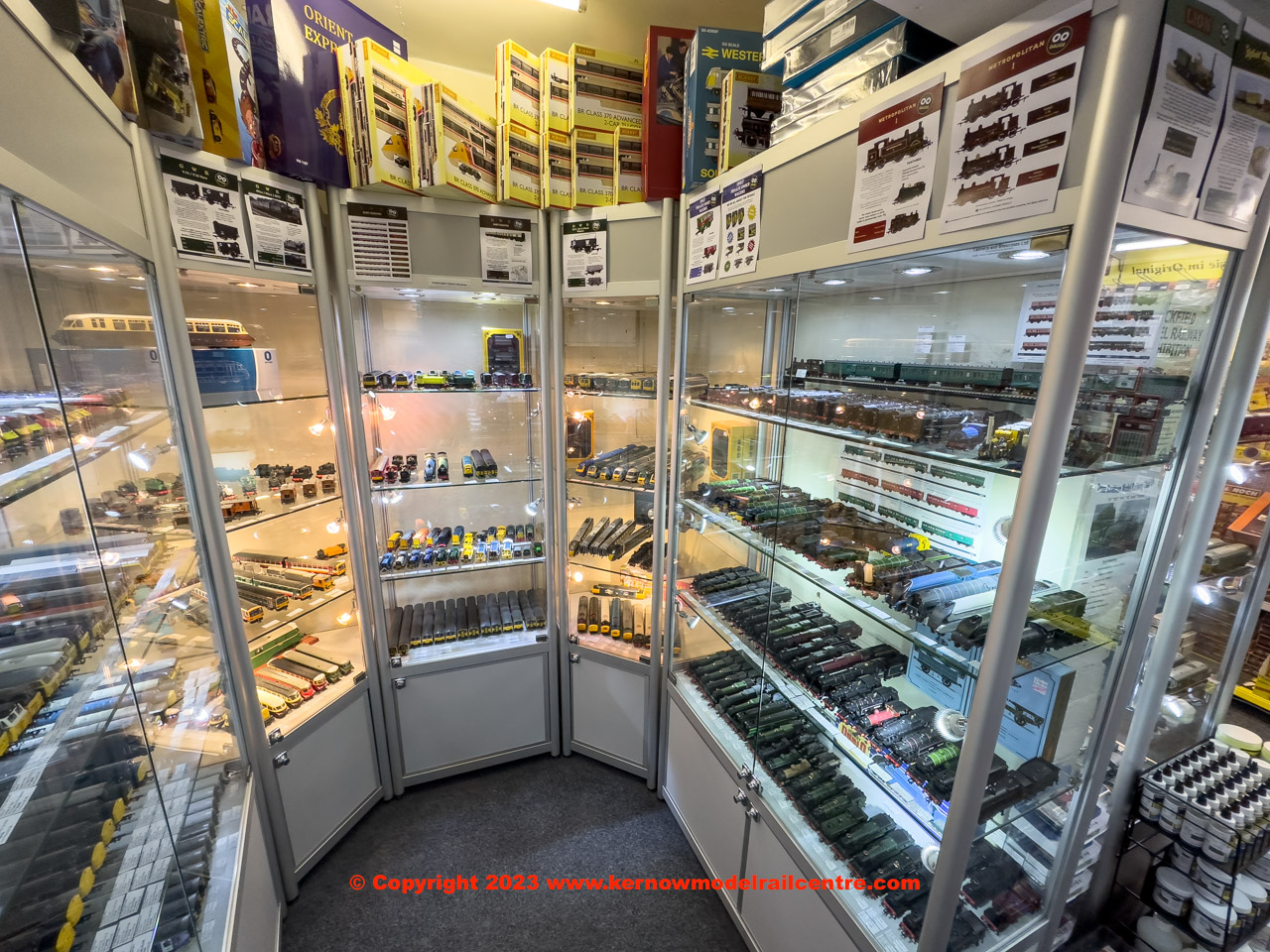 Loco Displays, towards the rear of the Shop.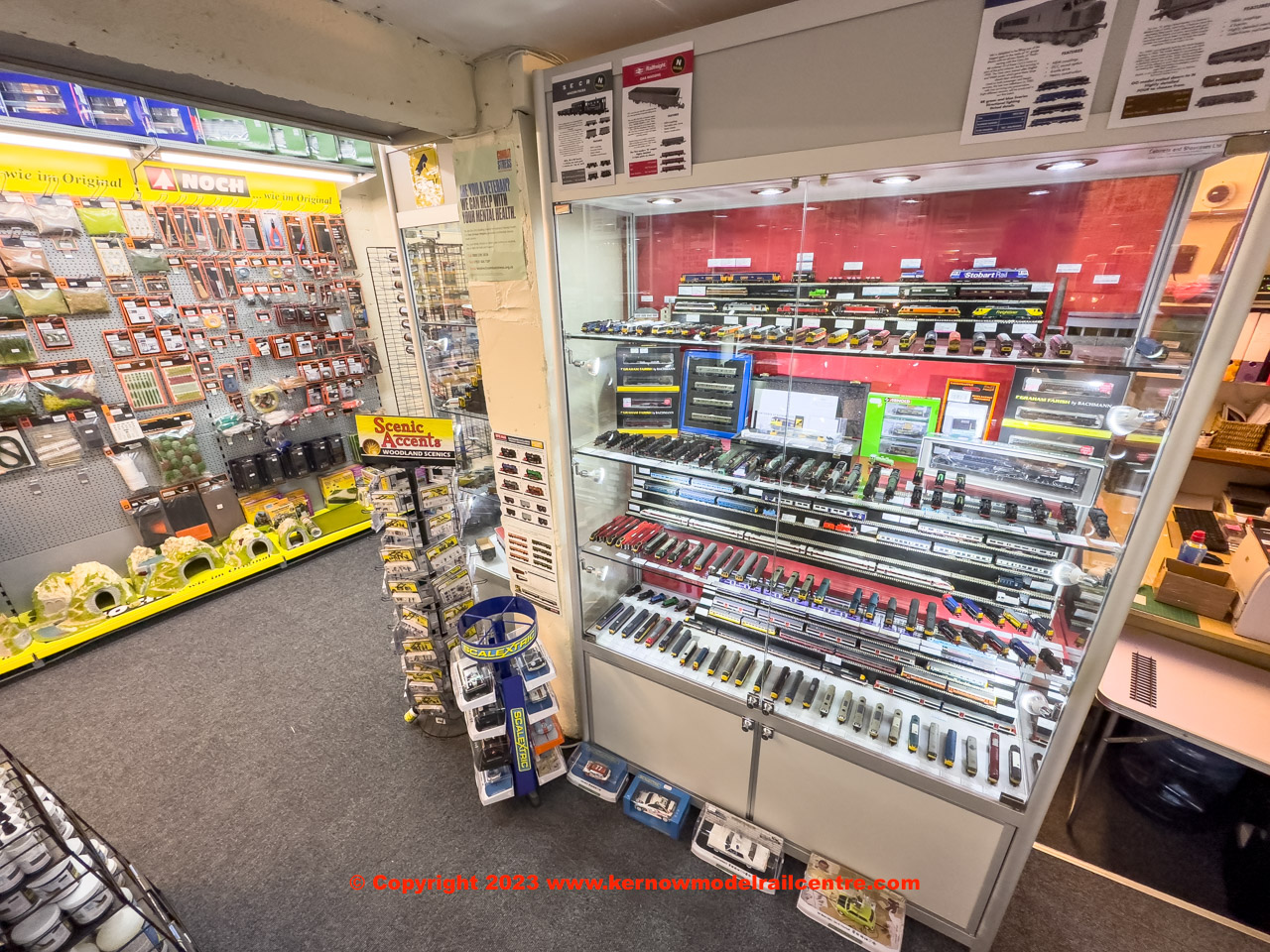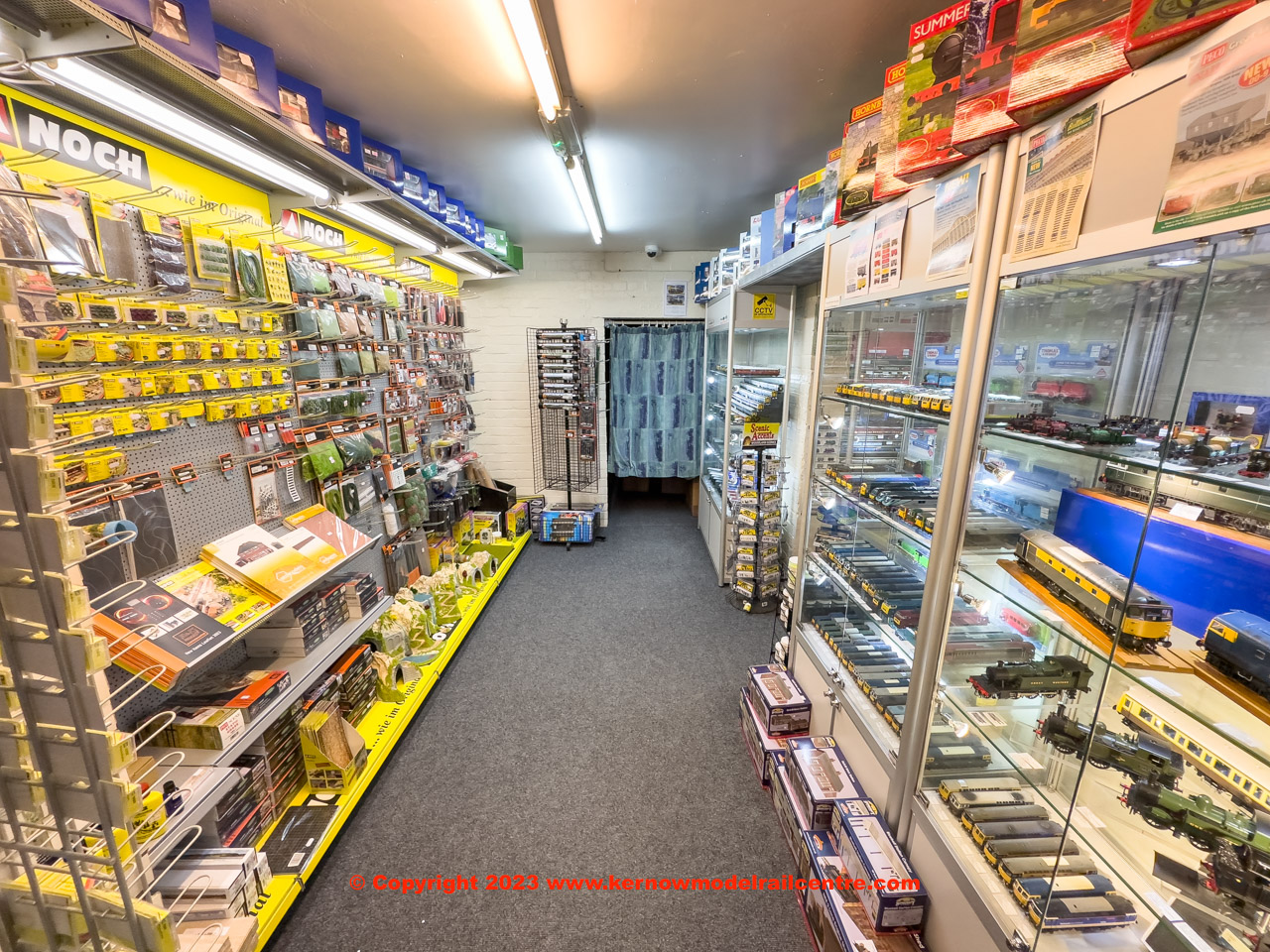 Shop Display Layout, built by professional Modeller, Chris Nevard.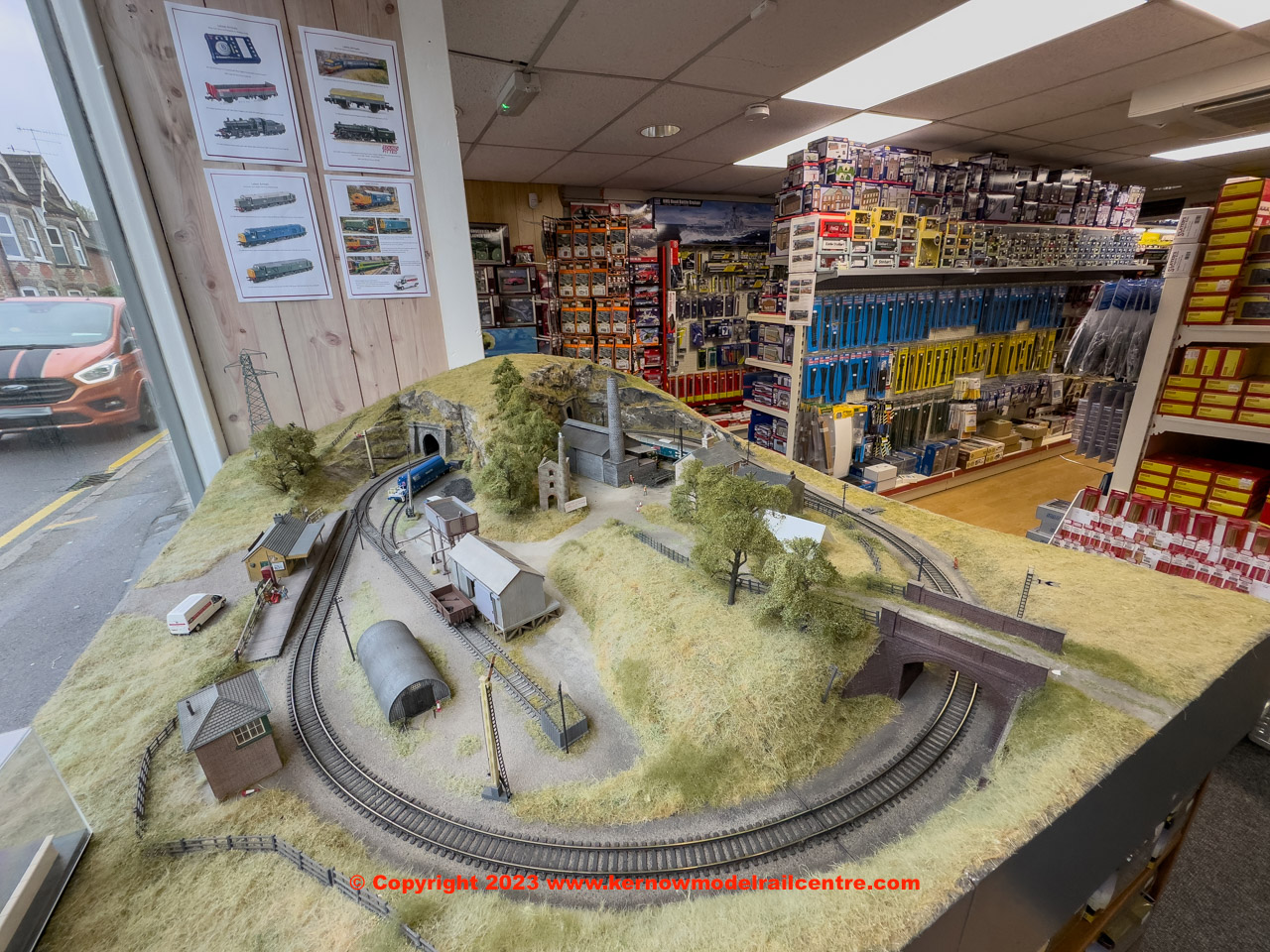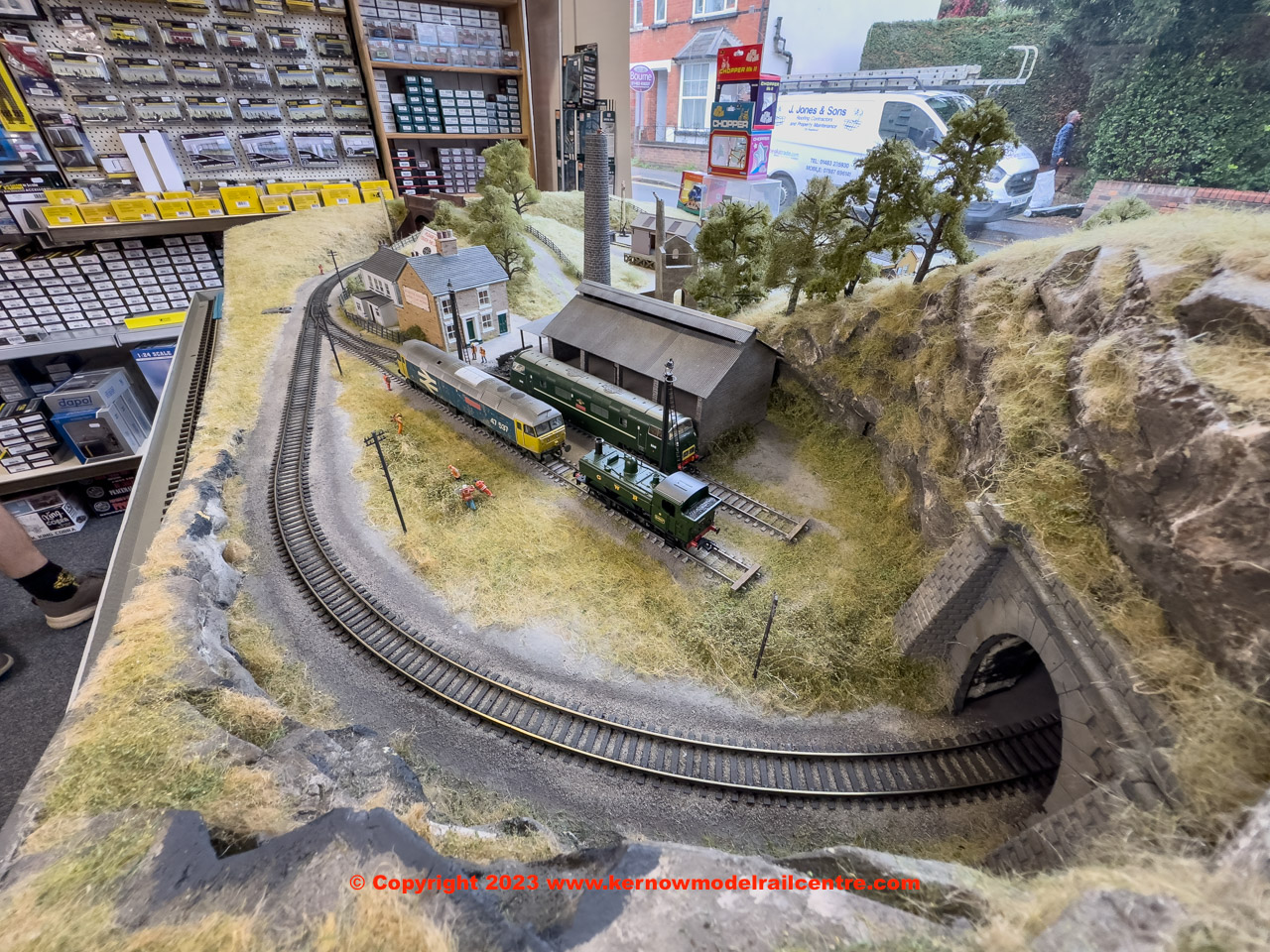 We look forward to seeing you.
Return to Page Top
OPENING WEEK EVENTS

We opened on 1
st
May 2019 with a range of special events during the week to celebrate. We had the full support of the major manufacturers and model railway magazines, most of whom were represented during the opening week of events. We chose Guildford as this is an area that is very familiar to us with regular exhibition attendances in the area. We also have a large customer base who already use our mail order service and, through our research, there is a lack of any dedicated model shops found in the surrounding area.
Chris Trerise, Managing Director of Kernow Model Rail Centre, said "It is vitally important for the future of our hobby to attract new modellers and this can only be done by having a physical shop to showcase the vast range of products available.Our Guildford branch will build on the success of our Camborne shop in having working displays and knowledgeable staff to assist".
Guests included: Tony Lowe and Richard Proudman from Bachmann, Steve Haynes from PECO, Steve Flint, Editor of Railway Modeller and TV Star of The Great Model Railway Challenge, Andy York and Phil Parker from British Railway Modelling and RMweb, Ben Jones from Heljan, Simon Kohler, Hornby and TV star of James May's Big Trouble in Model Britain, Hornby Magaxine editor Mike Wild, and Assistant Editor Mark Chivers, Joel Bright from Dapol, Kevin Player from Gaugemaster, the Model Rail team Editor, Richard Foster, and Chris Nevard, Photographer and Model Maker, who built our Porth Emmett demonstration layout. also Ben Ando from Revolution Trains.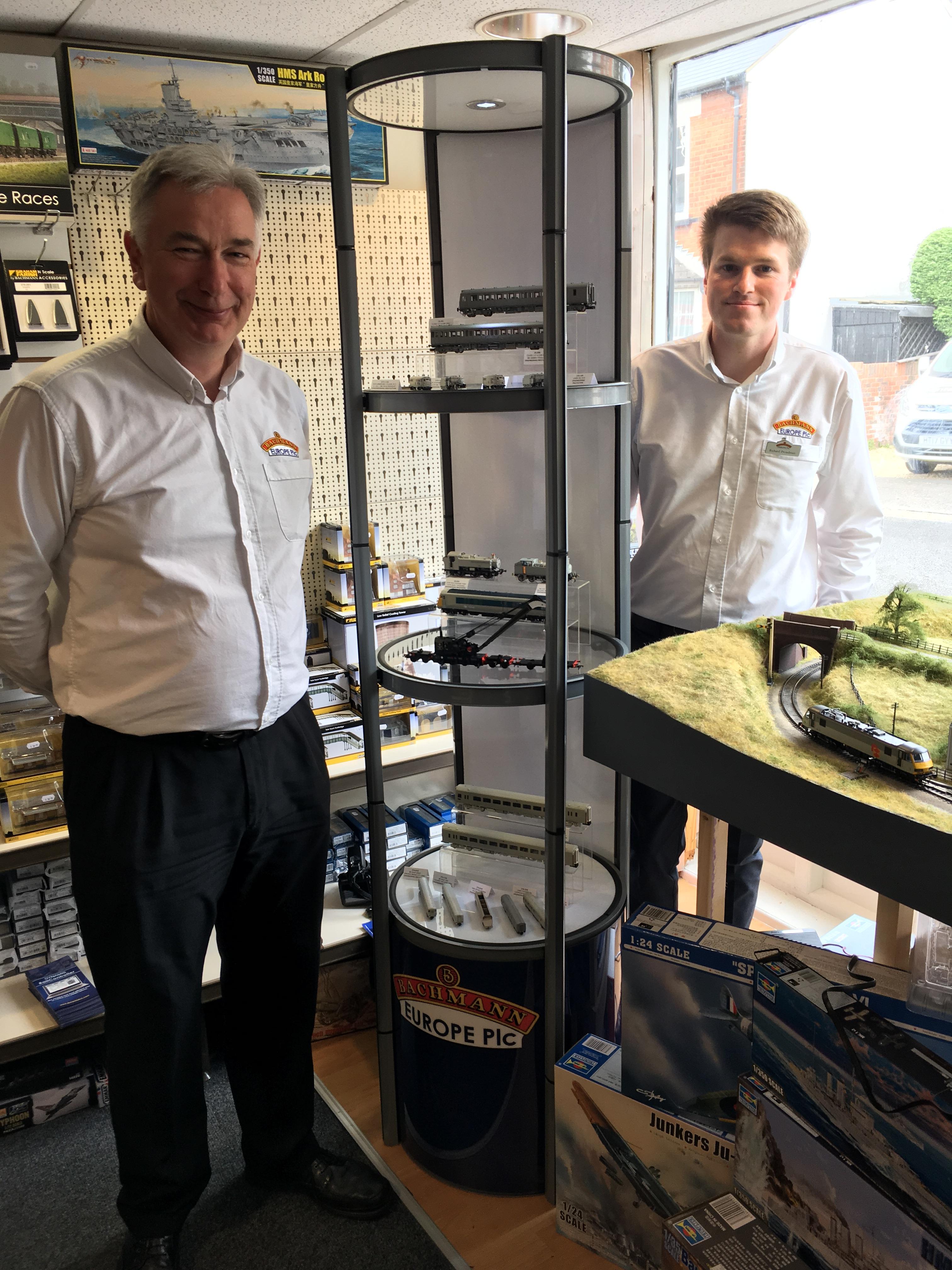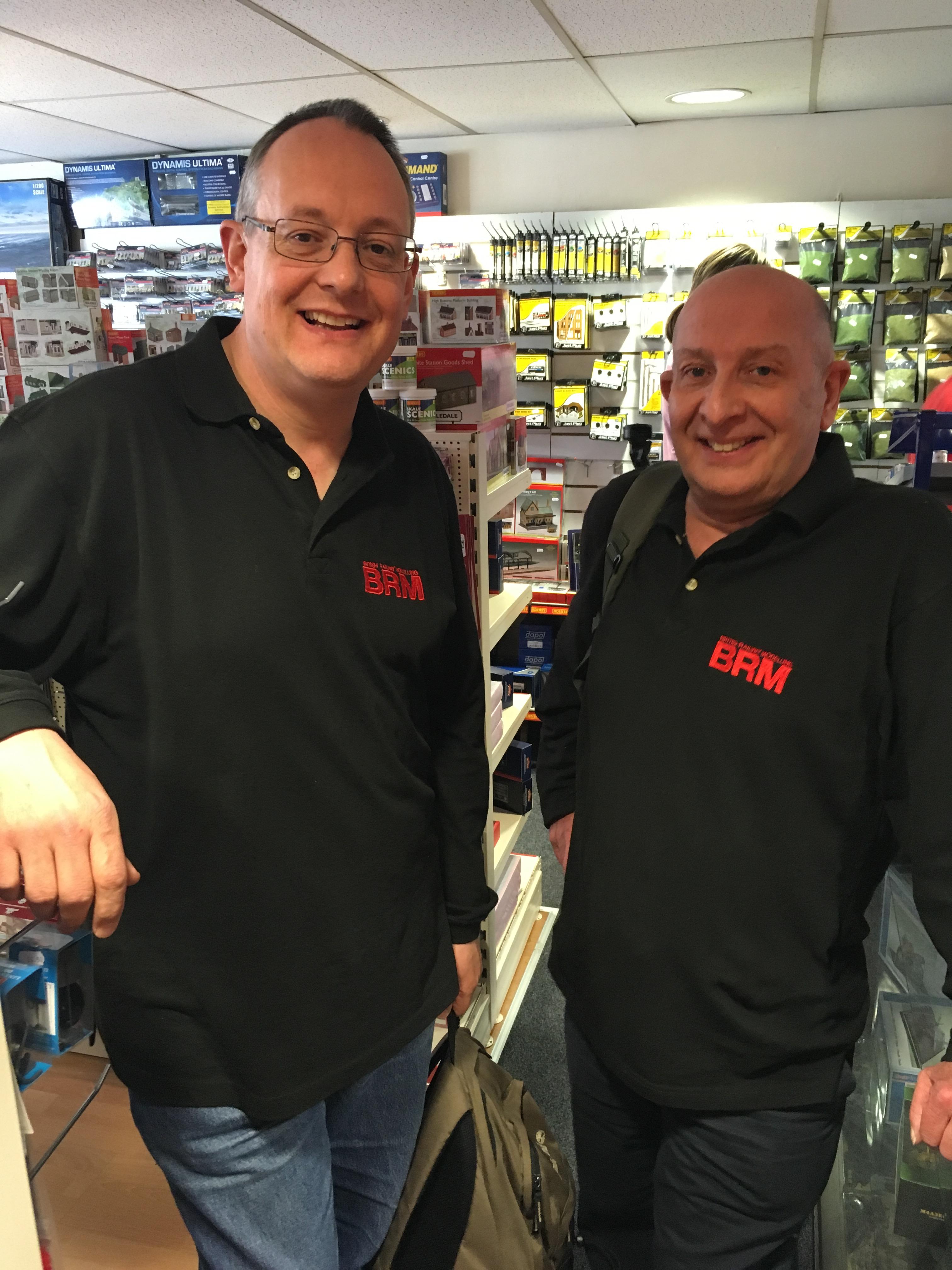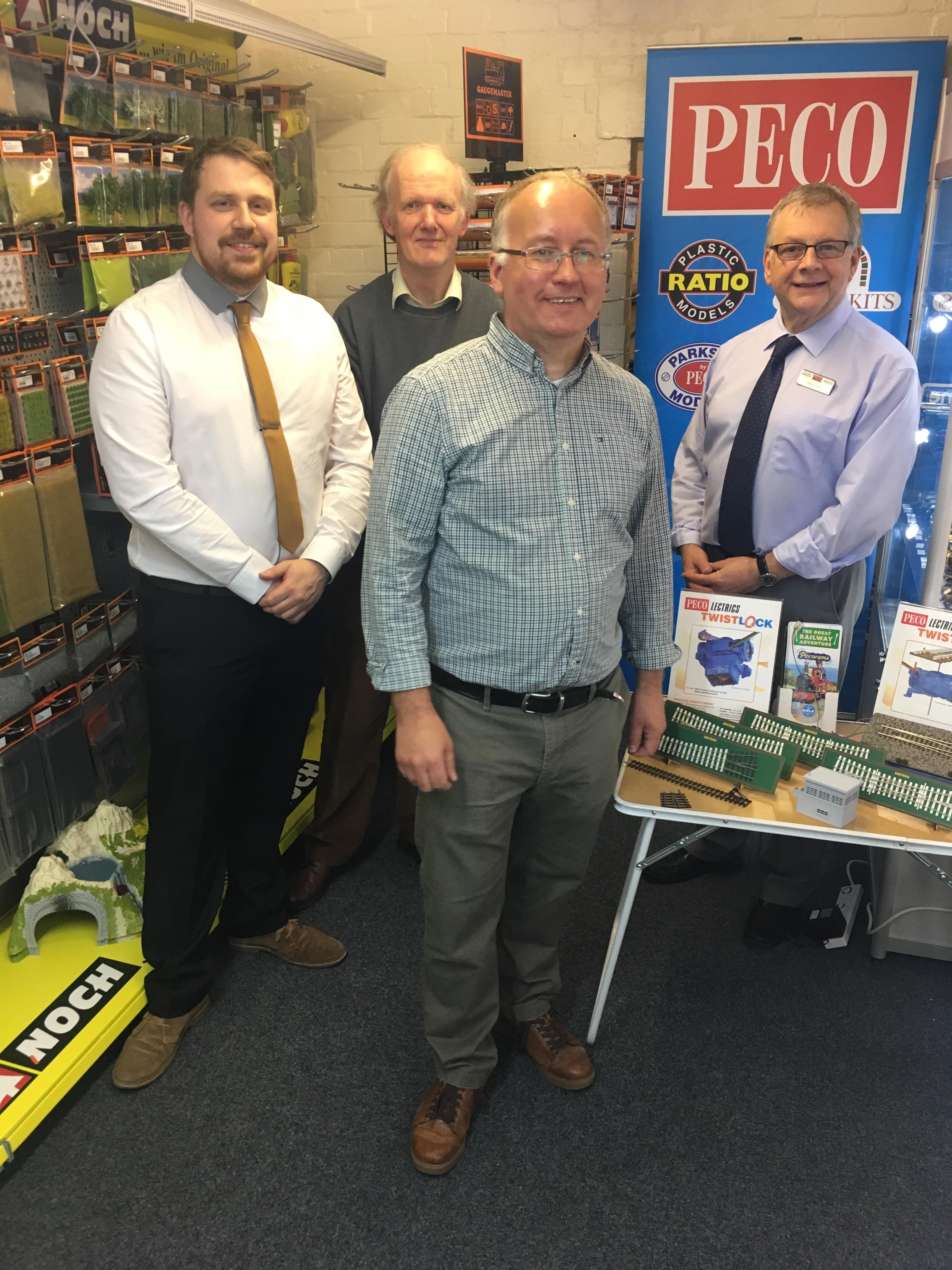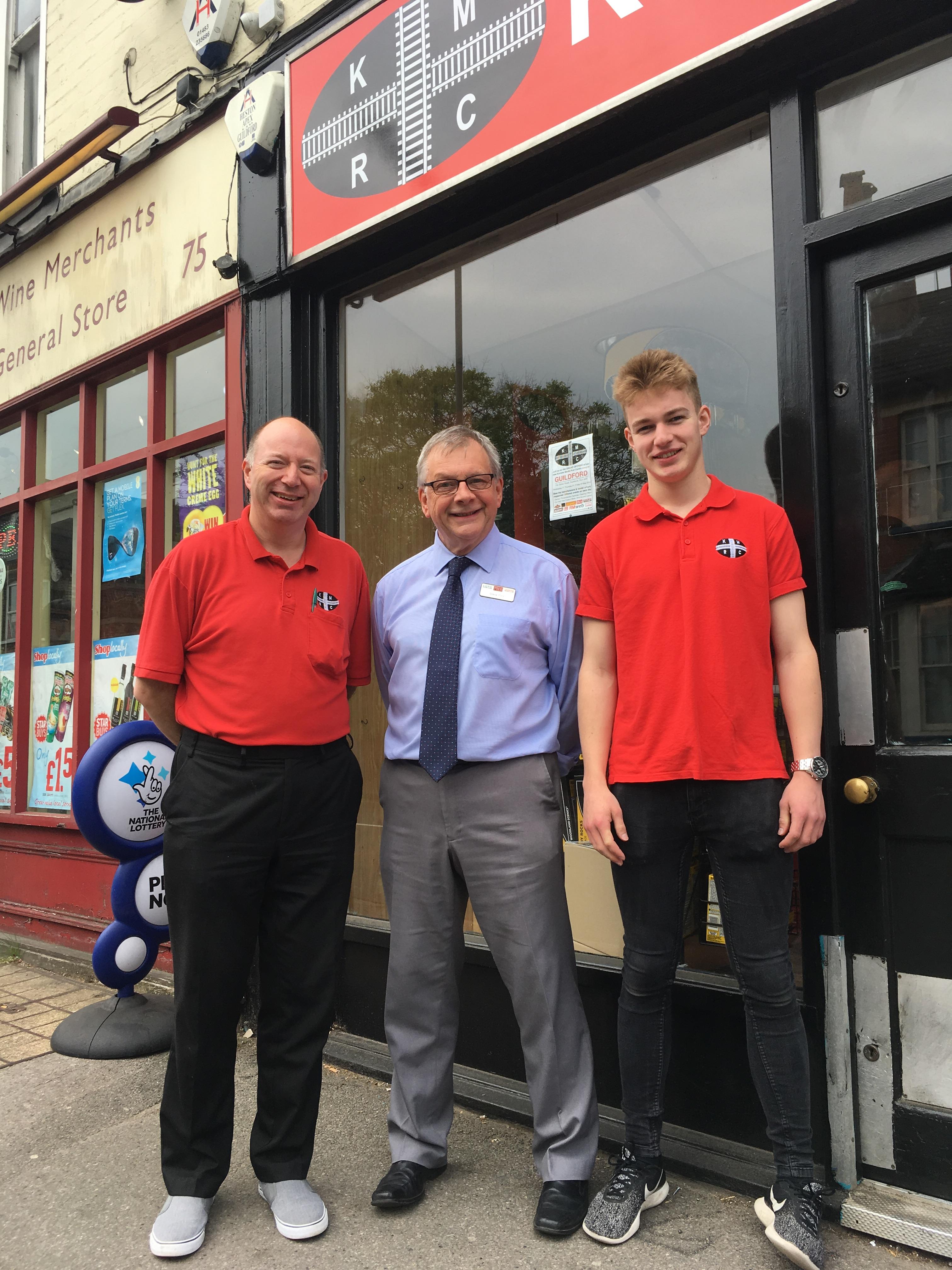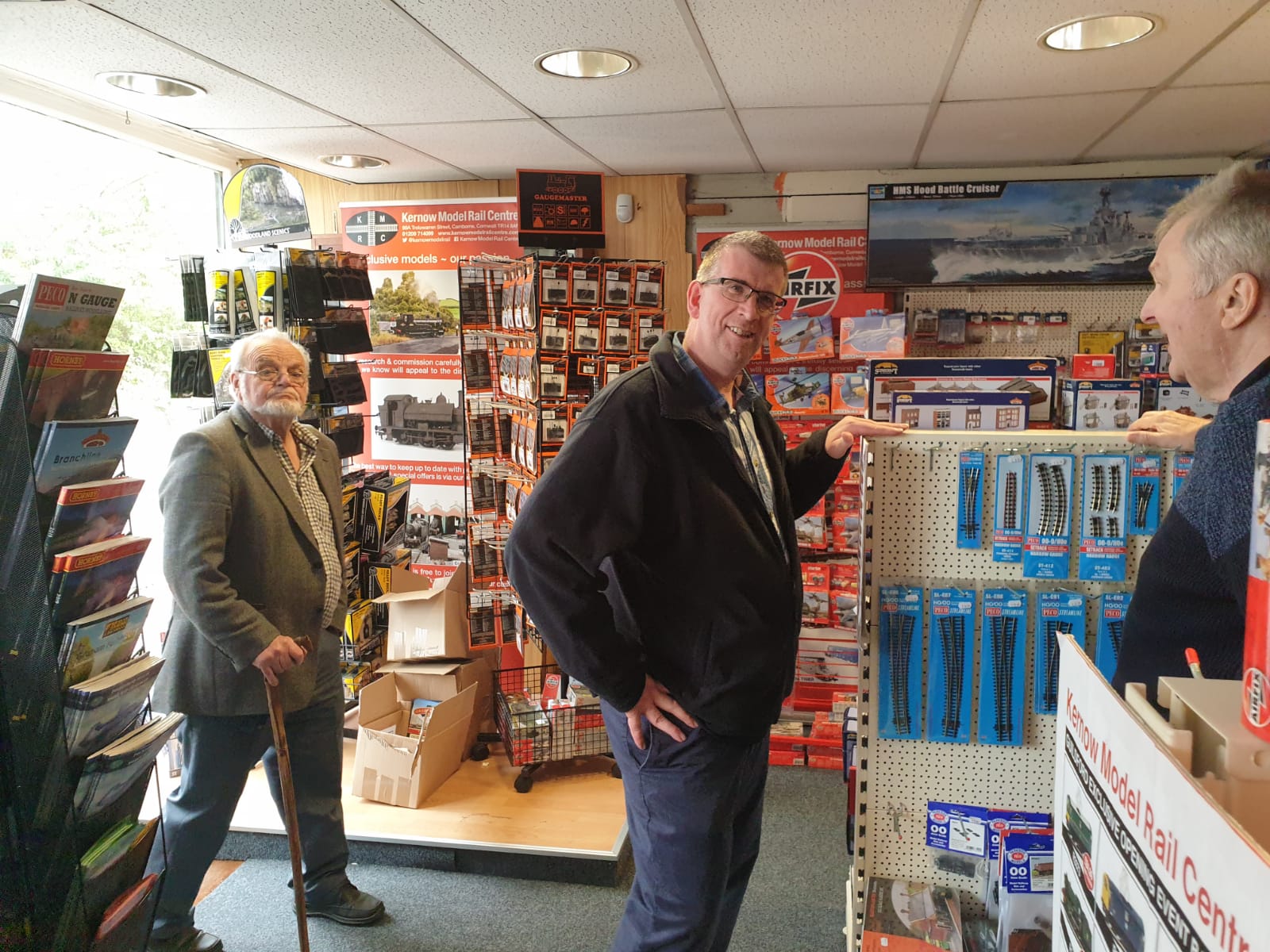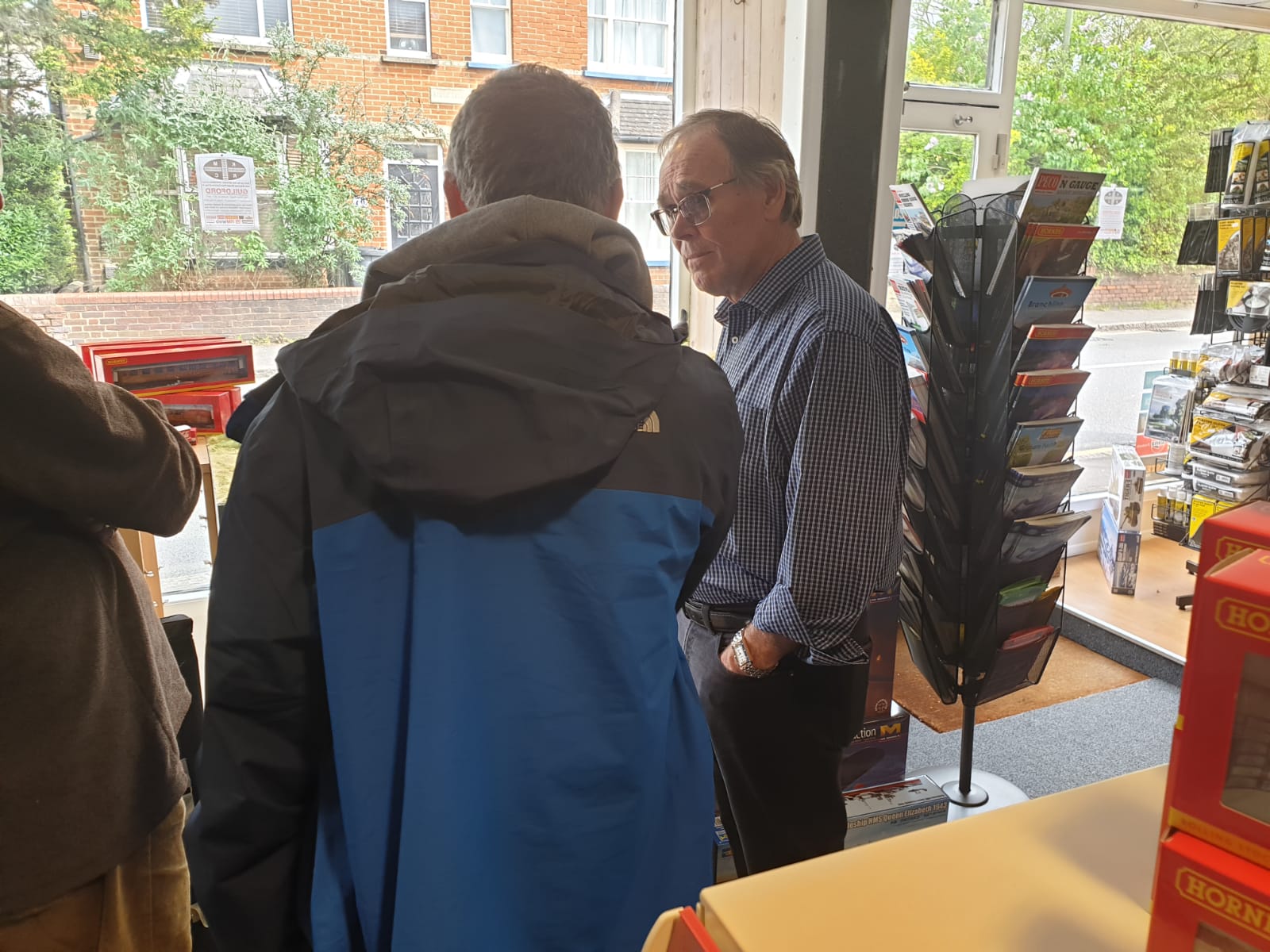 Return to Page Top

The Guildford team (2019) - Mike, Rob, Connor, Lisa, Simon and Jonathan!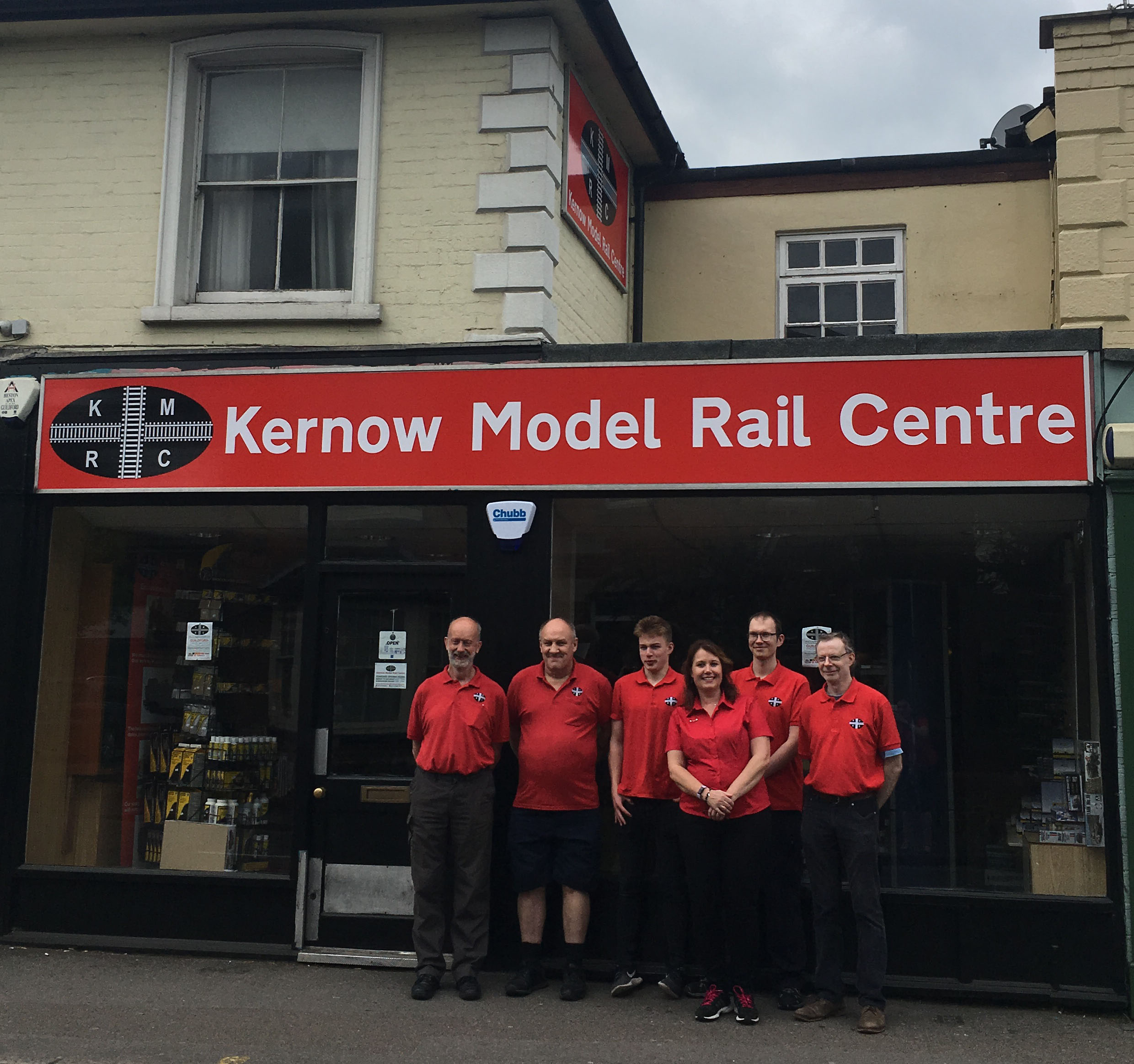 Return to Page Top