YCV Turbot Bogie Ballast WagonPrototype History


BR found itself with a large fleet of young but under-used Bogie Bolster E wagons in the 1970s, 1200 of the type having been built in 1961 and 1962 but proving too short to be useful for steel traffic. As the engineers fleet at the time was varied and elderly, it was decided to rebuild some of these Bogie Bolsters as ballast wagons.


A low-sided body was constructed, the sides being fabricated with three drop-side doors. The fixed ends had an angled plate fitted on top to prevent loads from spilling on to the draw-gear. Livery was civil engineers grey, with the top third of the sides in yellow. The type was coded YCV and titled Turbot, continuing the tradition of naming engineers wagons after fish.


The number series allocated for these wagons was from DB978000 and very nearly 1000 were eventually converted, using the majority of the source wagon fleet. Wagons up to DB978746 were converted at Shildon. When this closed in 1984, the work was transferred to Swindon, who built up to DB978921 over the next two years. There was then a gap until the programme was recommenced at Doncaster works (later RFS). Their first wagon was DB978922 in February 1988, and the last (DB978991) in June.


Although designated as ballast wagons, the type was able to carry other loads due to the fitting of doors. In fact the bodies were susceptible to damage from grab-loaders used on ballast circuits and later types (such as the Clam) were to a more sturdy design.


Turbots could be seen either singly or in rakes in most parts of the country throughout the 1980s. By the 1990s, the vehicle's age and the availability of more modern replacements triggered the start of withdrawals. Several Turbots were repainted in EWS maroon in connection with a job to transport sea defence boulders in Somerset.


Their vacuum brakes and relatively fragile drop-side doors saw the type displaced by more modern designs and conversions with most of the Turbots withdrawn in the late 1990s and early 2000s. By late 2005 the national rail fleet was down to just 10 examples.

The Models

Two versions of Turbot have been produced, the as-built design in Engineers Dutch livery and the later EWS livery with additional handrails fitted (there are no holes visible on versions which do not have the handrails fitted!).

Each of the running numbers have been finished to match the prototype markings.

Update 3rd December 2021- Third Batch Announced

A Third KMRC exclusive production run compromises of four versions, in weathered Dutch livery, as follows and are in stock now for £29.99 each:

Update 4th September 2018 - Second Batch Arrived!
The second batch of Turbot wagons arrived in September 2018 and are now sold out.

Update 16th May 2018 - Second Batch Announced!
The original batch of Dutch Turbot wagons arrived in February 2018 and had sold out by March 2018!


We wish to thank Paul Fleet at the West Somerset Railway for his assistance with this project.

Models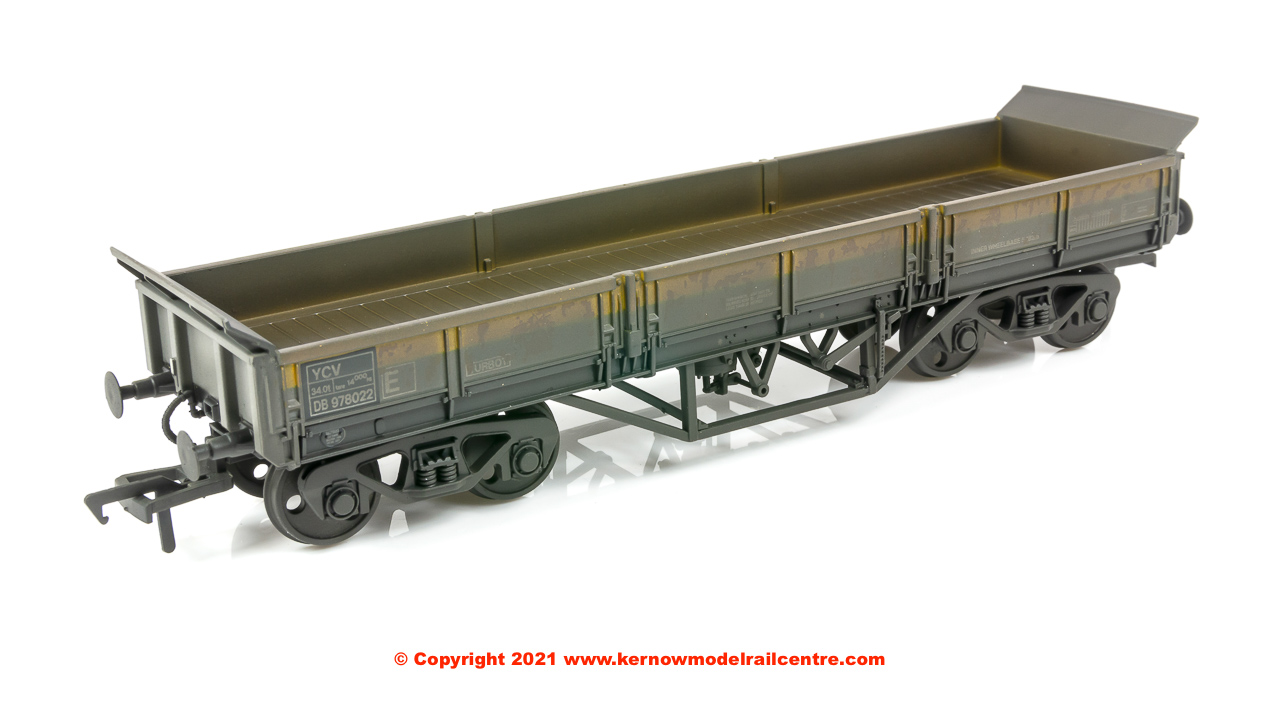 SB006O YCV Turbot Bogie Ballast Wagon Number DB978022- £29.99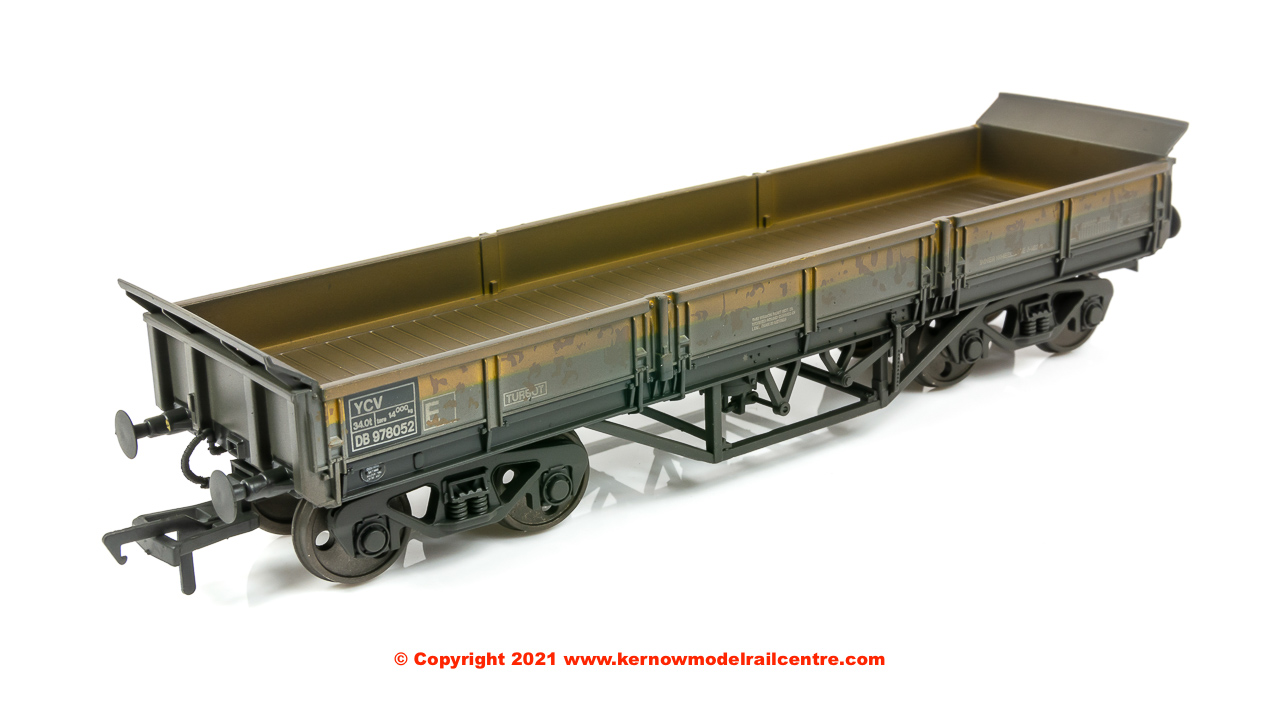 SB006P YCV Turbot Bogie Ballast Wagon Number DB978052- £29.99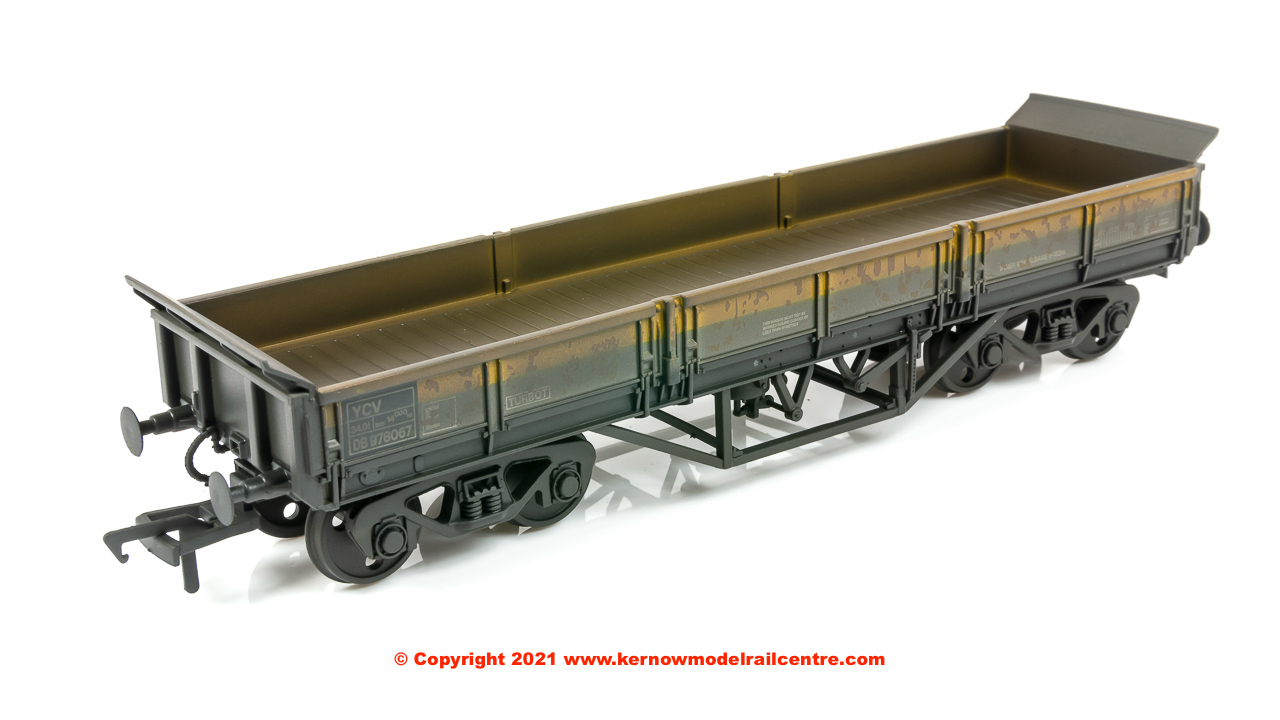 SB006Q YCV Turbot Bogie Ballast Wagon Number DB978067- £29.99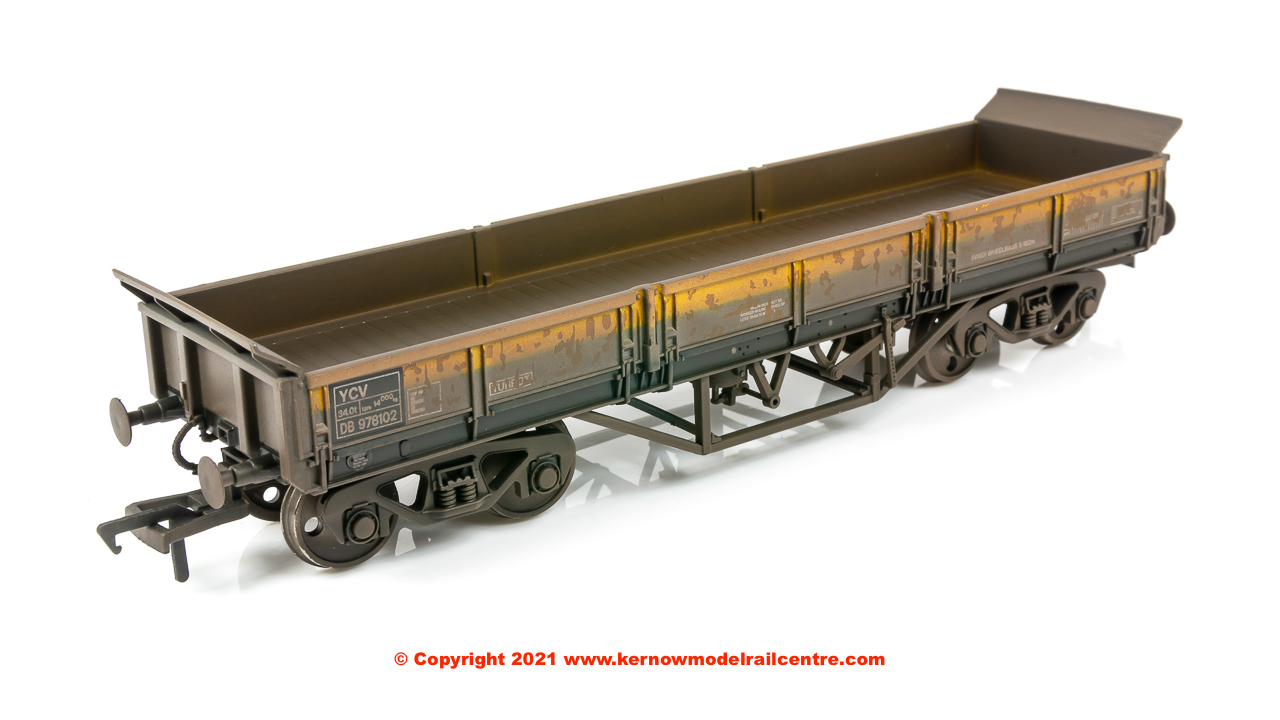 SB006R YCV Turbot Bogie Ballast Wagon Number DB978102- £29.99

Return to Page Top

Sold out models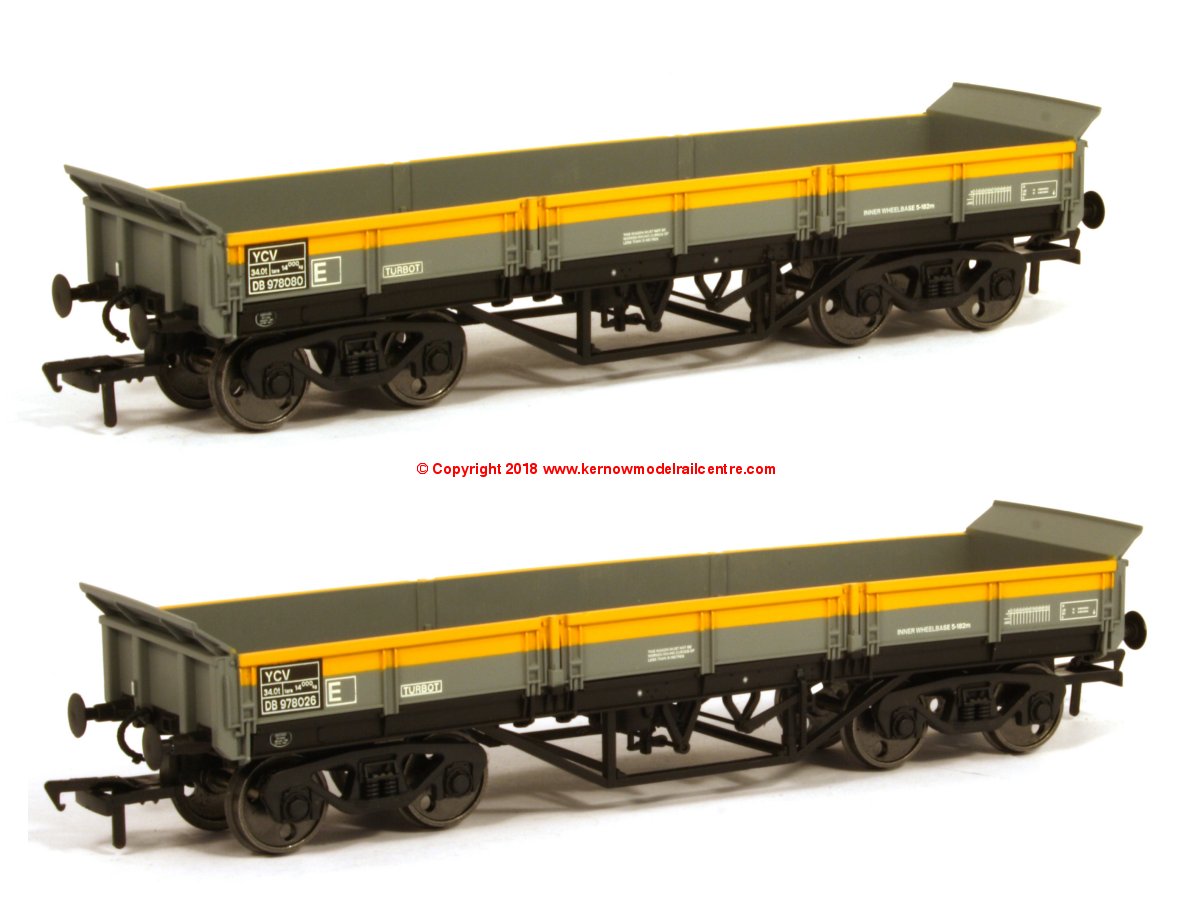 SB006Y DUTCH YCV Pristine Turbot Pack of 2 - SOLD OUT


SB006M YCV Turbot DB978026 - SOLD OUT


SB006N YCV Turbot DB978080 - SOLD OUT




SB006Z DUTCH YCV Weathered Turbot Pack of 3 - SOLD OUT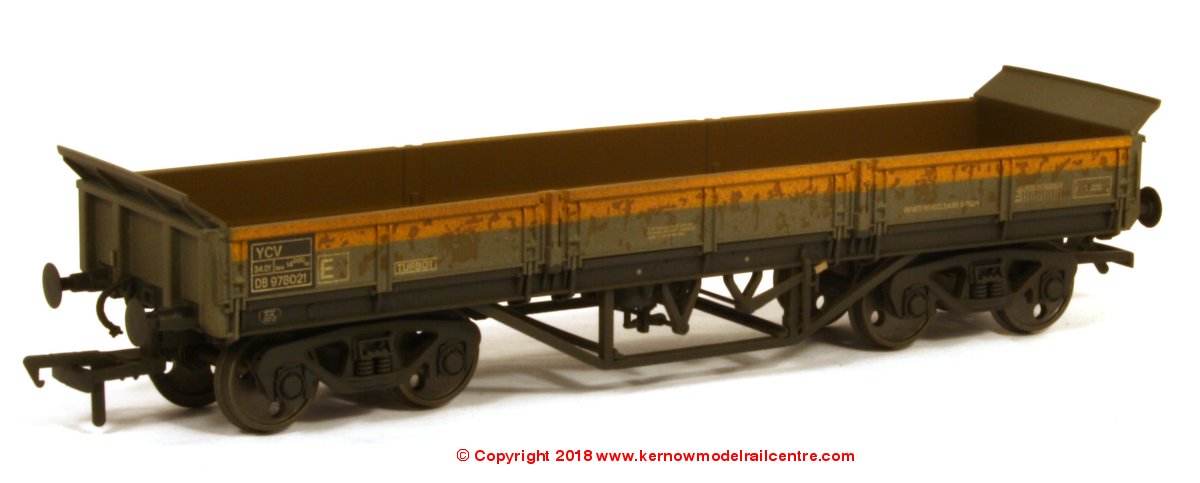 SB006I YCV Turbot DB978021 - SOLD OUT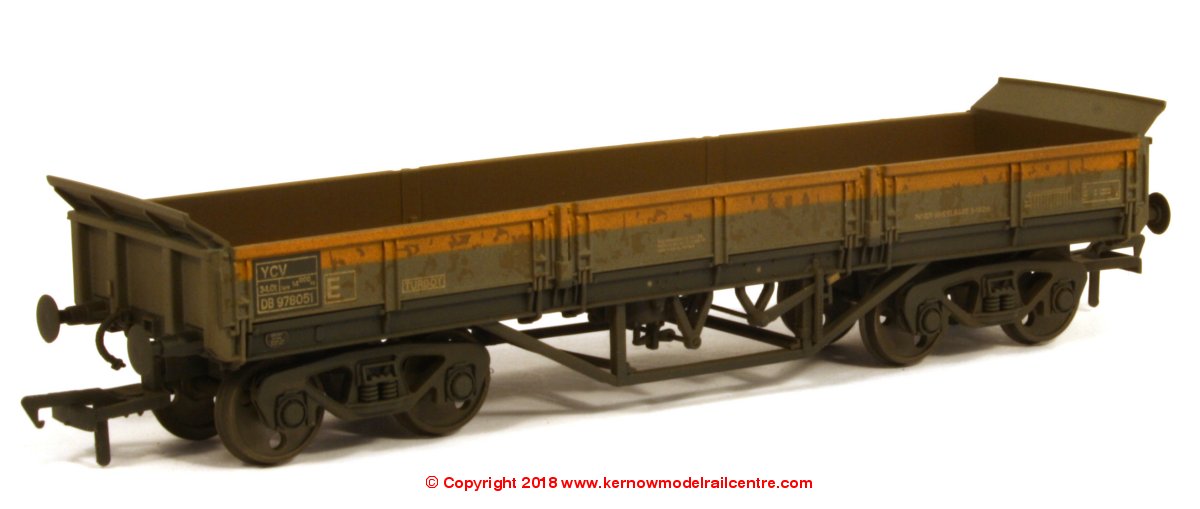 SB006J YCV Turbot DB978051 - SOLD OUT



SB006K YCV Turbot DB978066 - SOLD OUT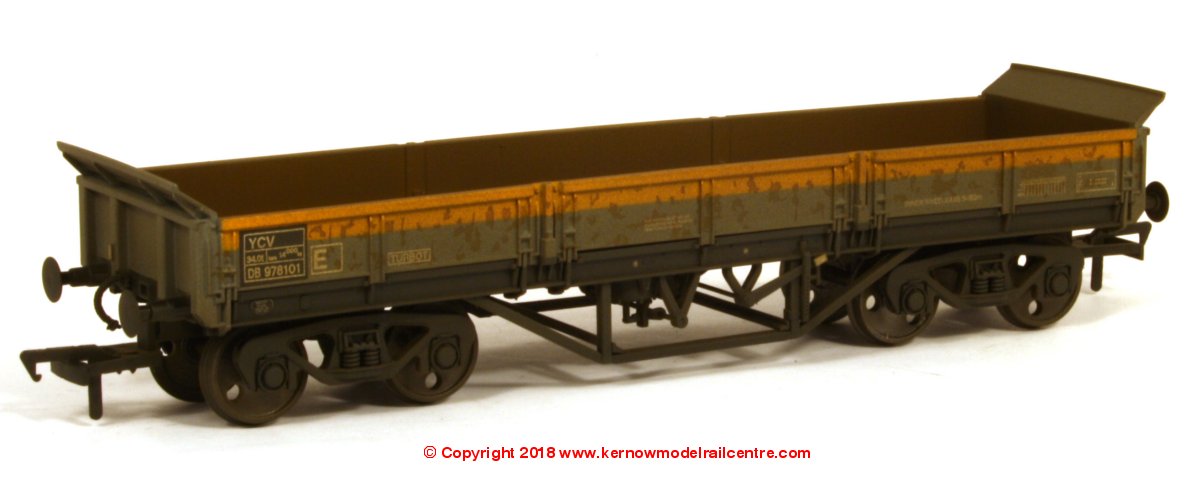 SB006L YCV Turbot DB978002 - SOLD OUT


SB006E YCV Turbot DB978105 - SOLD OUT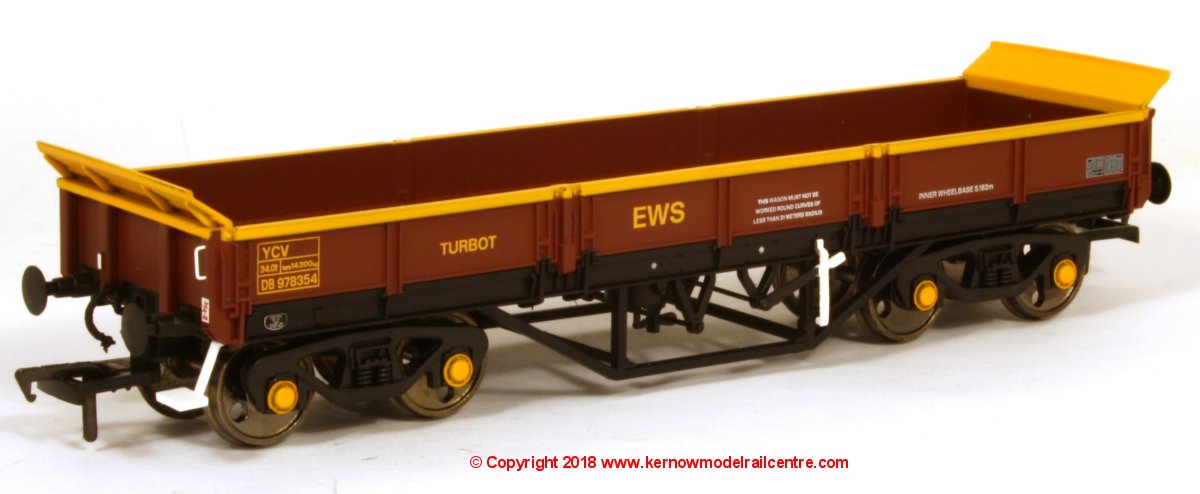 SB006F YCV Turbot DB978354 - SOLD OUT



SB006G YCV Turbot DB978356 - SOLD OUT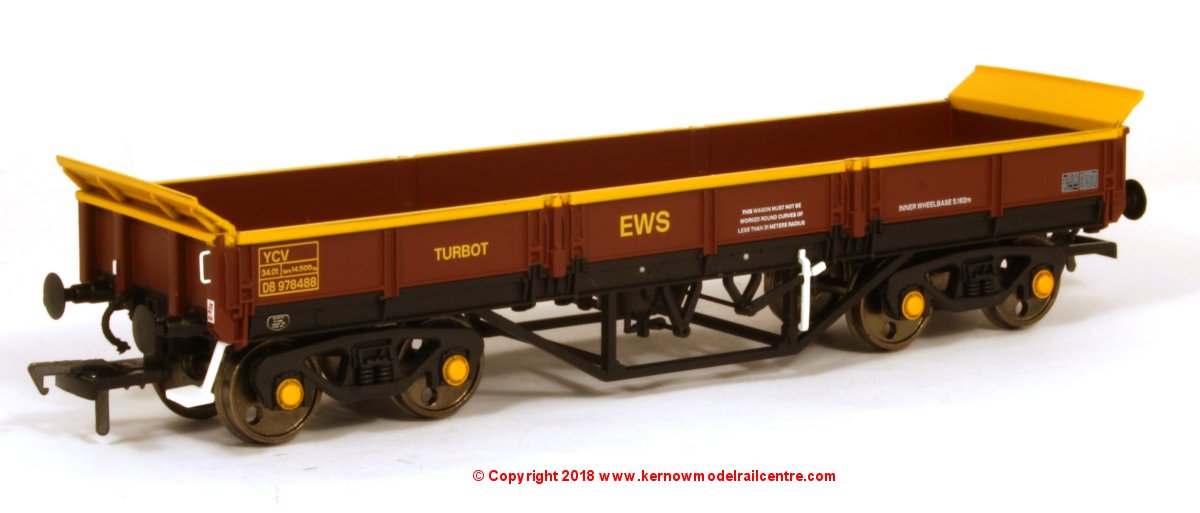 SB006H YCV Turbot DB978488 - SOLD OUT
Return to Page Top