KMRC Skrifa - Product Focus - Ratio N Gauge Signalling

Now in stock is one of the latest kit from Ratio - and one for N gauge modellers is the 259 Ratio Wartime ARP Flat Roof Signal Box Kit. Similar to the previous kit in OO/HO, the kit builds up into one of the wartime "air raid precaution" style signal boxes. Provided with a strengthened concrete flat roof, these buildings were designed to withstand damage caused by a bomb blast, an added risk for any railway installation during World War II. Not necessarily aesthetically pleasing to the eye they nevertheless became a feature of many railway locations around the UK. That said, not many remain standing today, as new signalling schemes have rendered them obsolete.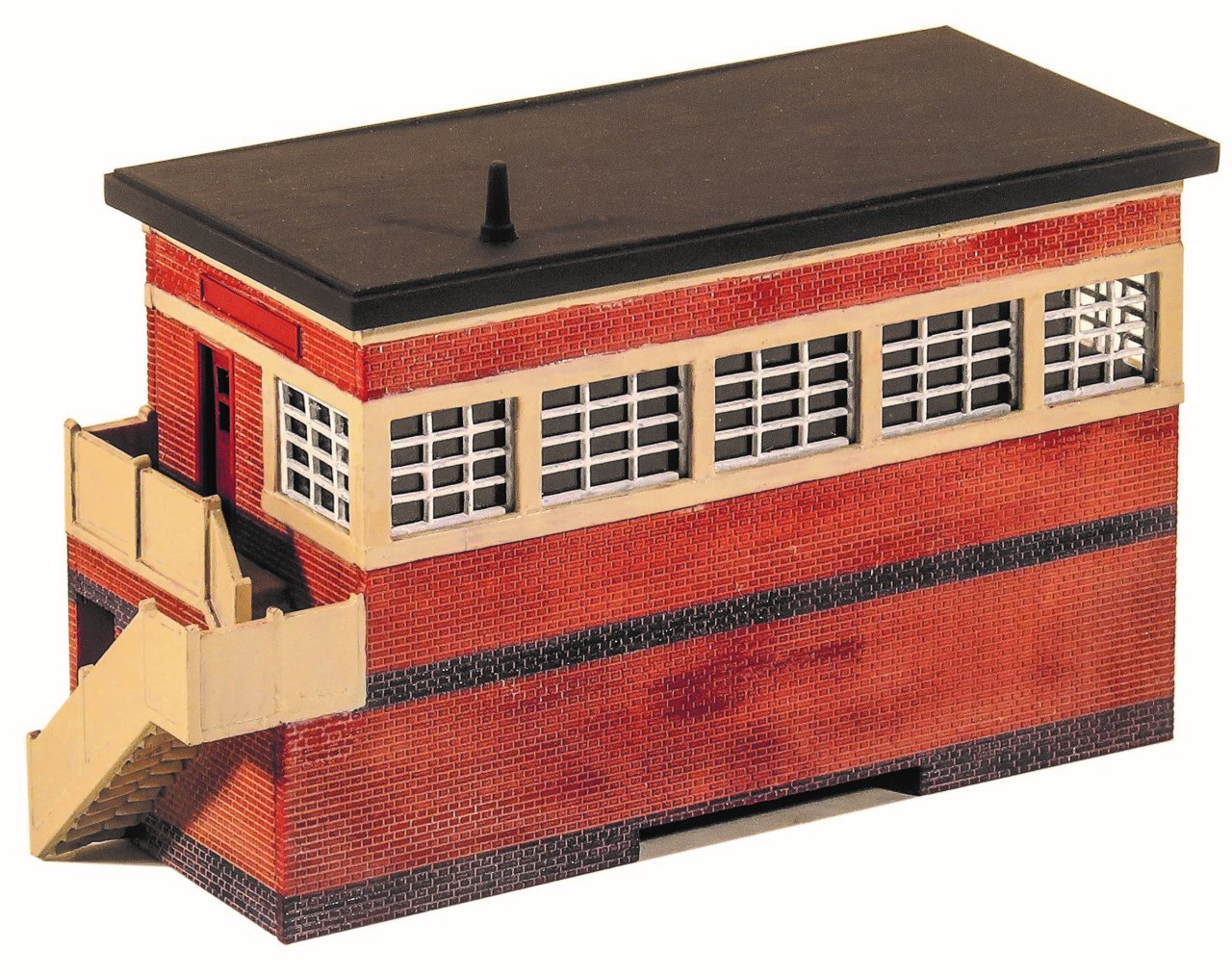 Produced in brick-coloured plastic, this injection-moulded kit will build into a model with a footprint of 78mm x 29mm. A separate moulding of white window frames completes the kit and the modeller should use the plastic packaging to represent the window glazing. The finishing touches can be added by painting


We also recommend the Signal Box Interior kit Ratio no. 224. The two will go together perfectly. Ratio also produce the folllowing N gauge signal box kits:

PECO NB-3 PECO Lineside N - Signal Box (Brick/timber)
RATIO 224 RATIO N Signal Box Interior kit
RATIO 223 RATIO N GWR Wooden Signal Box
RATIO 236 RATIO Midland Railway Signal Box
There is also a range of signal kits available too: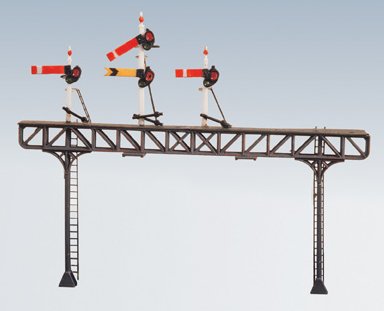 RATIO 260 Lower Quadrant Home/distant signal
RATIO 262 Lower Quadrant Bracket signal
RATIO 270 Upper Quadrant Home/distant signal
RATIO 271 Pratt Truss Gantry
Keep in Touch


What do you think? Get in touch with your thoughts, suggestions for future posts or suggestions for future models!


Please use kernowshow@live.co.uk to get in touch! Please note that although all emails to this address will be read, We will not be able to reply to every email.


For general email enquiries, order tracking etc, please use the Contact Us section of our website as usual.


Back to KMRC Skrifa Index