KMRC Skrifa – Baseboard building made simple - Woodland Scenics Mod-U-Rail


Any model railway needs a good solid base and building a baseboard, with the necessary woodworking skills, can be a daunting task for many.
The Woodland Scenics Mod-U-Rail baseboard system is available now - simple to use, expandable, and effective.
The Mod-U-Rail system gives you the freedom to build your dream layout - one or more module(s) at a time! The system consists of module kits which are built to your desired track plan, then bolted together (
use Connector plate set ST4780
) to form a complete layout. You can build a layout of any size, in almost any scale.
Whether you are starting a layout at home or, perhaps via social distancing, contributing to a club layout, or even building a layout with friends, you can build a module in a couple of evenings. You can choose to combine the two different modules - the
Straight – ST4801 (18" x 36" / 457mm x 914mm)
and the
Corner/Square – ST4802 (36"x 36" / 914mm x 914mm)
modules in whichever formation you want.
There are some sample track plans included in the kit - they will work with Hornby, Bachmann or Peco track, plus a range of others. You can, of course, design a different plan and choose a different scale or alternative track system - it's entirely up to you!
Separate wooden stand kits are available, please see below.
As an added benefit all the
components
are
in stock now
and the two module kits are
on special offer
at the moment!
Take a look at the video here to see how easy it is>>>


Return to Page Top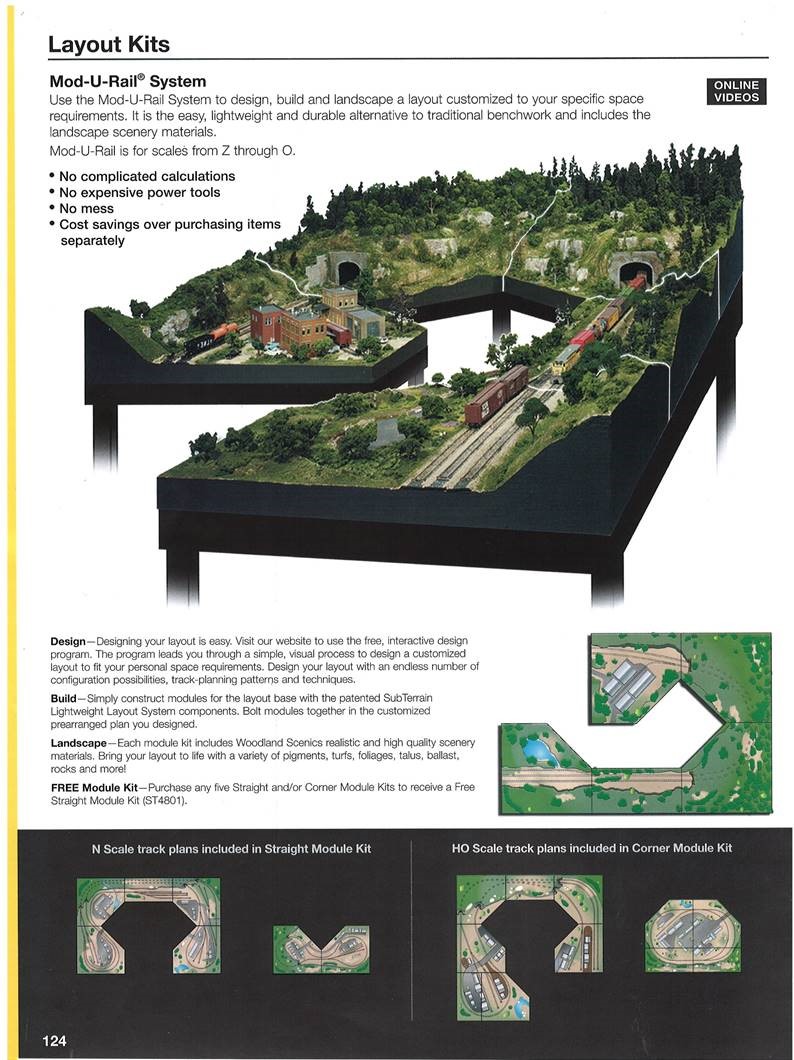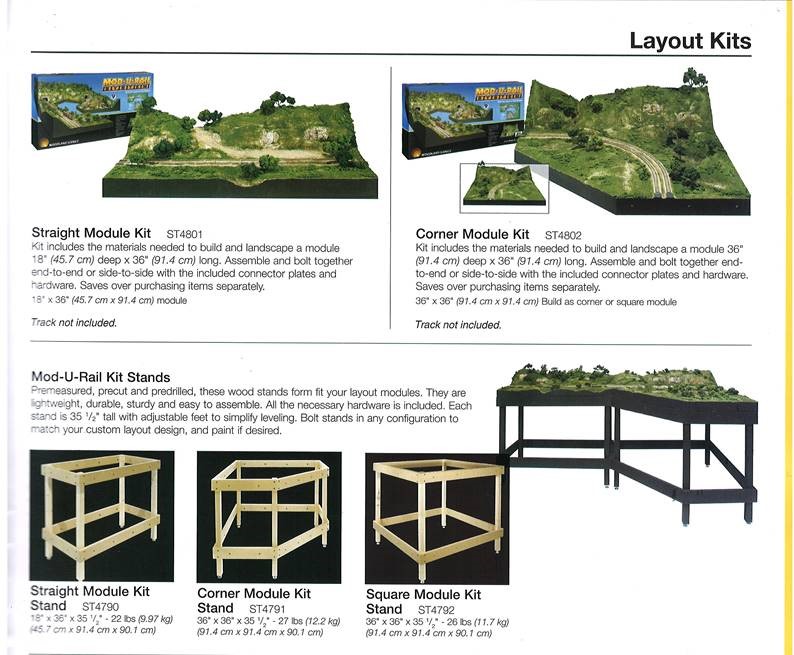 Return to Page Top
<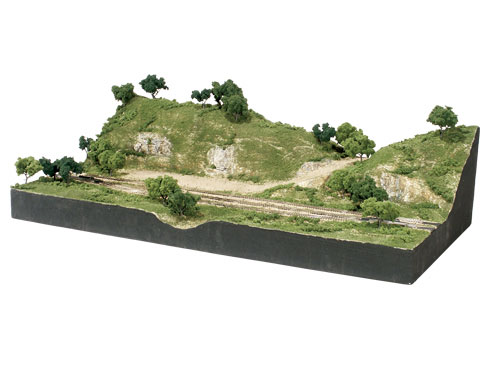 ST4801 Woodland Scenics Mod-U-Rail Straight Module £99.99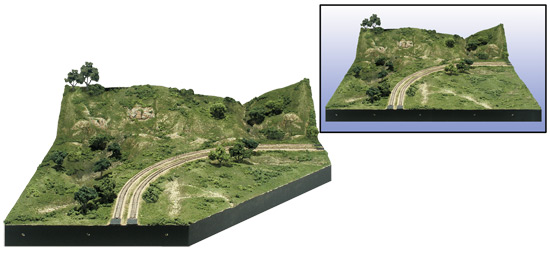 ST4802 Woodland Scenics Mod-U-Rail Corner Module £119.99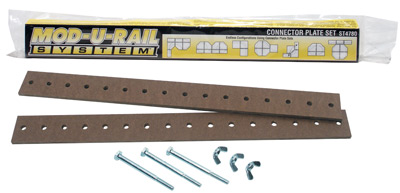 ST4780 Woodland Scenics Mod-U-Rail Connector plate set £17.25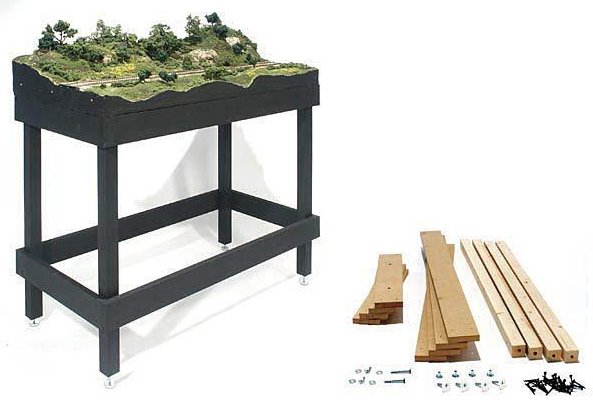 ST4790 Woodland Scenics Mod-U-Rail straight module stand £80.25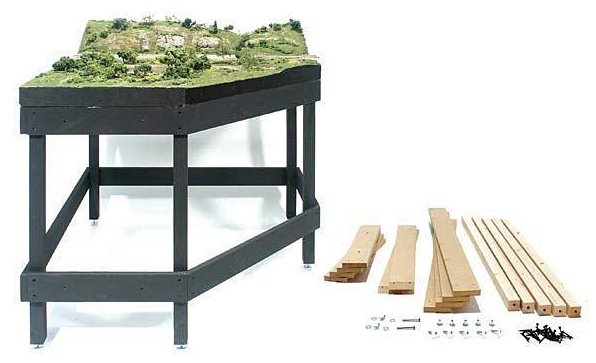 ST4791 Woodland Scenics Mod-U-Rail corner module stand £101.00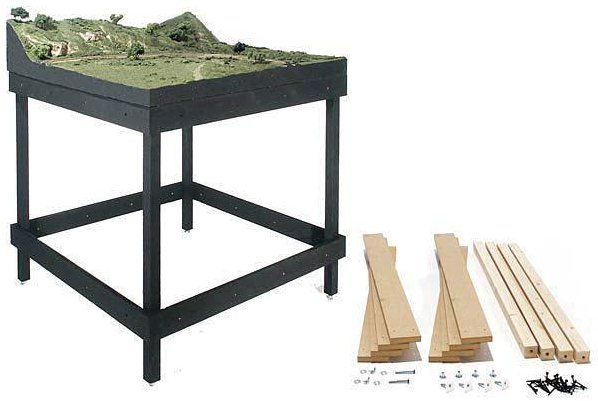 ST4792 Woodland Scenics Mod-U-Rail square module stand £101.00
Baseboard building made simples!


Once you have baseboards made see our
Skrifa post on options for underlay to use as a track base here>>>
and
for ideas and information on scenic materials see our
Skrifa post on how to create a diorama here>>>
Keep in Touch


What do you think? Get in touch with your thoughts, suggestions for future posts or suggestions for future models!


Please use kernowshow@live.co.uk to get in touch! Please note that although all emails to this address will be read, We will not be able to reply to every email.


For general email enquires, order tracking etc, please use the Contact Us section of our website as usual.
Back to KMRC Skrifa Index
Return to Page Top