Bachmann Showcase
At the Bachmann Showcase in February 2020 a new communications strategy was unveiled. In response to customer feedback, Bachmann have taken steps to reduce the lead time between the announcement and the release of new products.
Since February 2020, a new product brochure has been released highlighting completely new models to be released during the following three months. New tooling projects is no longer be illustrated by black and white photographs of the prototype, replaced instead by pictures of the actual models. Every three months a new product brochure will be released and the new products launched at a Bachmann Showcase event.
The following items were new announcements at the Spring 2021 Showcase



Please click on the images / links to go directly to the product page for prices and ordering information.


Bachmann have announced several new items expected during February, March and April 2021.
The
Bachman Branchline
range in 00 includes
an all new fully retooled Class 20 that includes a variety of tooling options to be able produce members of the class throughout their lifetime including disc and headcode versions along with three bogie types. The model features working lights and Sound Fitted versions are available.
Alongside the Class 20/0, there are further additions to the Bachmann Branchline range including a new version of the Class 94XX Pannier Tank and the reintroduction of two popular 4-6-0 Steam Locomotives, the Standard Class 4MT and the Modified Hall – the latter having received modifications to its tooling to more accurately depict the front-end of the prototype.
The Class 24/1 and Class 121 DMUs receive SOUND FITTED versions, as do the all-new Class 20/3 locomotives – joining the previously-announced standard versions.
The
009 range
sees new SOUND FITTED options with five Baldwin 10-12-D locomotives now offered with this popular feature.
Graham Farish
welcomes the introduction of the Class 66 No. 66783 'The Flying Dustman' in the bold GBRf Biffa Red livery, whilst there are additions to the range of N scale rolling stock including a further version of the forthcoming WD 'Parrot' Bogie Wagon, this time depicting the 50T Bogie Bolster B.
The Scenecraft
range sees new additions to the Lucston and Wigmore collection that launched in Winter 2020, with essential items such as Lucston Station and Lucston Signal Box, plus Wigmore Farmhouse and Wigmore Cattle Grid – two rural necessities. Furthermore, popular OO scale buildings like the North Eastern Railway Station and Goathland Garage now feature in the Scenecraft range, along with Rail Built Buffer Stops. In N scale there are further Low Relief models and a Pent Roof Garden Shed.
The full range is listed below, for prices and other details please click on the links. In addition, there are many new items that have been previously announced and due to arrive in the next 90 days.
OO Gauge Steam Locomotives Bachmann Branchline

31-116A BR Standard 4MT BR2 Tender 75029 BR Lined Green (Late Crest)


31-117 BR Standard 4MT BR2 Tender 75014 BR Lined Black (Early Emblem)


31-191 LMS 5XP 'Jubilee' 45604 'Ceylon' BR Experimental Green (British Railw
ays)
31-785 GWR 'Modified Hall' 6990 'Witherslack Hall' BR Lined Green (Early Emblem)


31-786 GWR 'Modified Hall' 6998 'Burton Agnes Hall' BR Lined Green (Late Crest)



35-025A GWR 94XX Pannier Tank 9405 GWR Green (GWR) [Weathered]
Return to Page Top


OO Gauge Diesel Locomotives and DMUs Bachmann Branchline

32-440SF Class 24/1 D5135 BR Green (Late Crest) Sound Fitted


2-441SF Class 24/1 D5149 BR Green (Small Yellow Panels) Sound Fitted


32-442SF Class 24/1 24137 BR Blue Sound Fitted


32-677B Class 45/0 Split Headcode 45060 'Sherwood Forester' BR Blue


32-677BSF Class 45/0 Split Headcode 45060 'Sherwood Forester' BR Blue


32-734C Class 66/0 66100 'Armistice 100 1918-2018' DB Cargo


32-734CSF Class 66/0 66100 'Armistice 100 1918-2018' DB Cargo Sound Fitted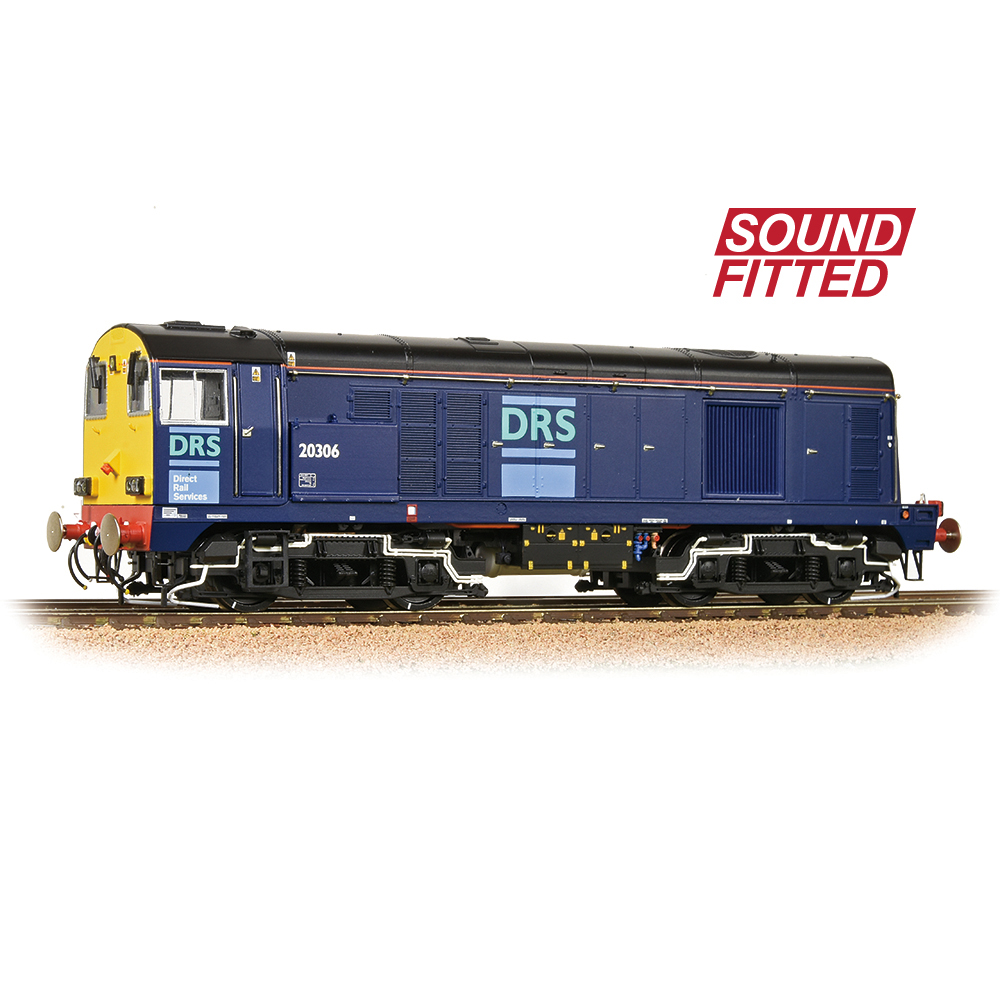 35-125SF Class 20/3 20306 DRS Blue Sound Fitted


35-126SF Class 20/3 20311 Harry Needle Railroad Company Sound Fitted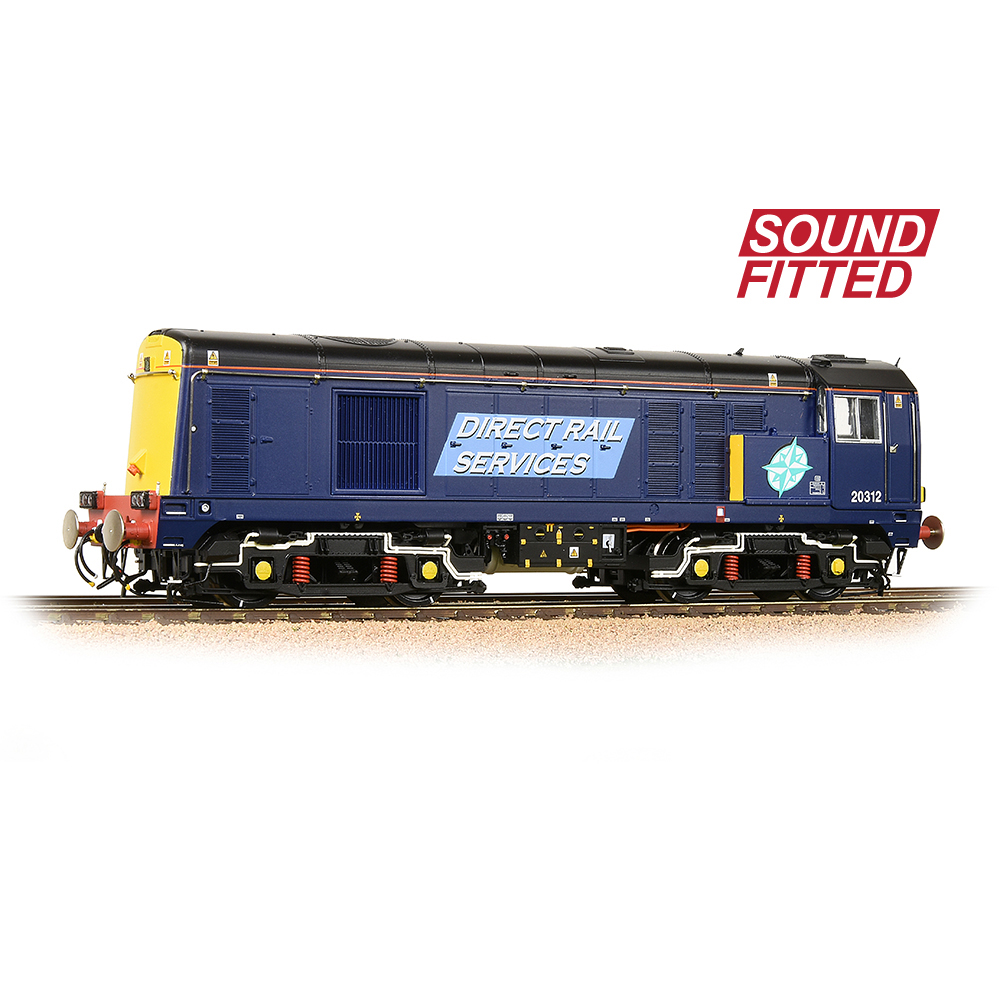 35-127SF Class 20/3 20312 DRS Compass (Original) Sound Fitted


35-351 Class 20/0 D8015 BR Green (Late Crest)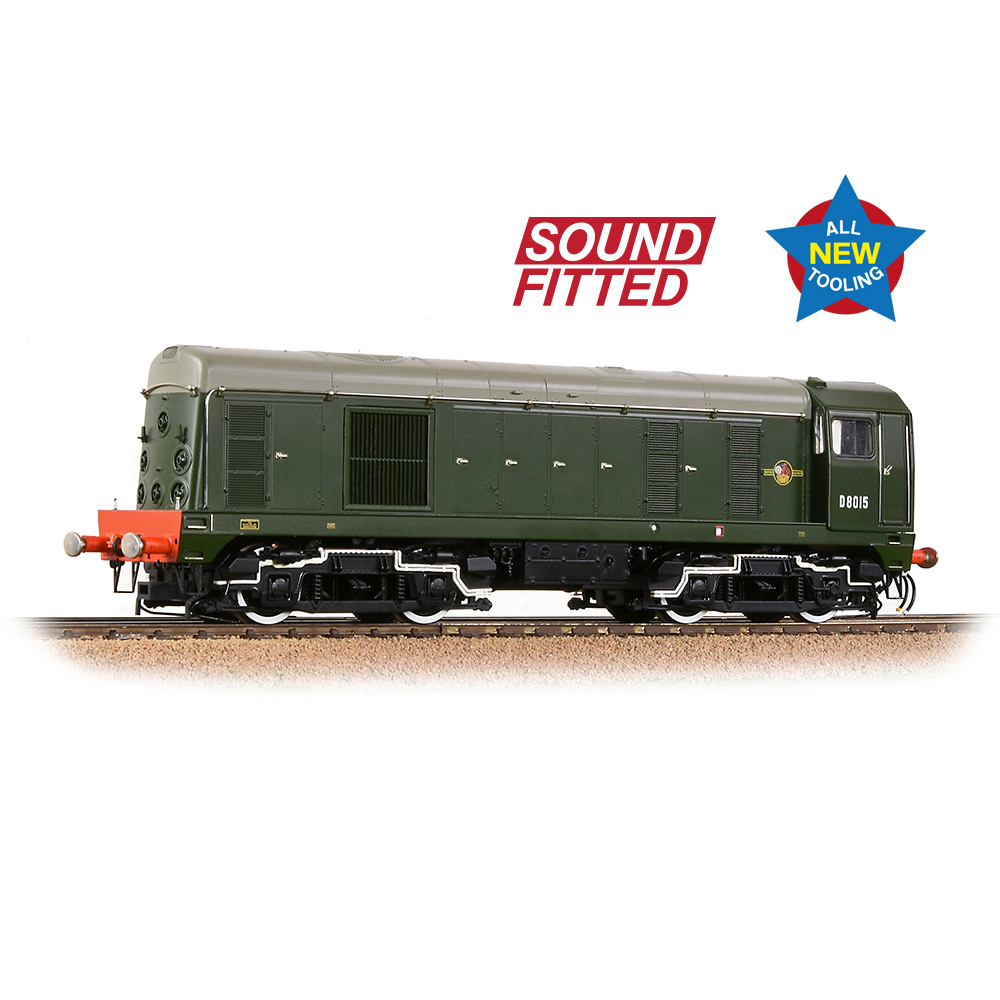 35-351SF Class 20/0 D8015 BR Green (Late Crest) Sound Fitted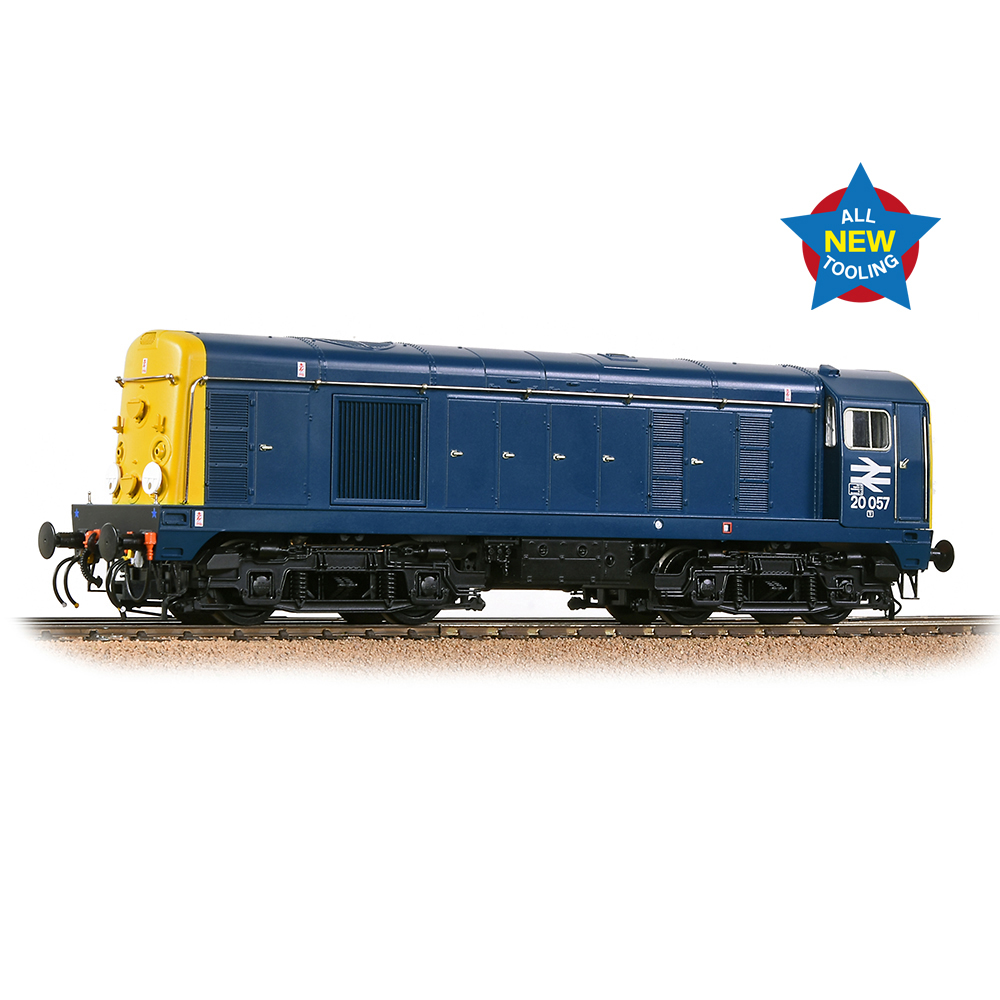 35-355 Class 20/0 20057 BR Blue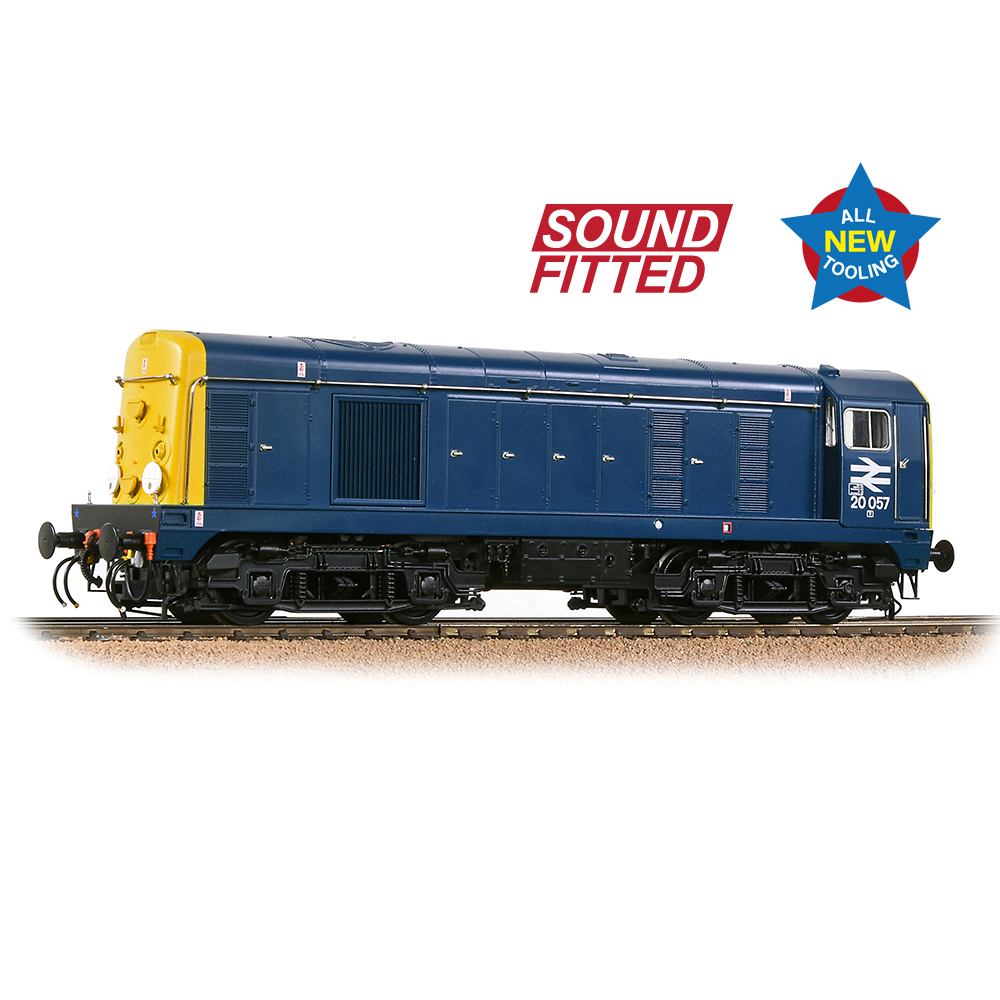 35-355SF Class 20/0 20057 BR Blue Sound Fitted


35-357 Class 20/0 20227 BR Railfreight (Red Stripe)


35-357SF Class 20/0 20227 BR Railfreight (Red Stripe) Sound Fitted


35-525SF Class 121 Single-Car DMU BR Green (Speed Whiskers) Sound Fitted


35-526SF Class 121 Single-Car DMU BR Blue & Grey Sound Fitted


35-527SF Class 121 Single-Car DMU BR Network SouthEast (Revised) Sound Fitted
Return to Page Top
OO Gauge Coaches Bachmann Branchline

39-452 LMS 57ft 'Porthole' Second Corridor BR Blue & Grey


39-452A LMS 57ft 'Porthole' Second Corridor BR Blue & Grey


39-462 LMS 57ft 'Porthole' Brake Second Corridor BR Blue & Grey


Return to Page Top

OO Gauge Wagons Bachmann Branchline



33-085B 5 Plank China Clay Wagon BR Bauxite (TOPS) With Hood [W]


37-281BR 27T Steel Tippler NCB Blue
Return to Page Top
009 Gauge Steam Locomotives - Sound Fitted

391-025ASF Baldwin 10-12-D Tank 542 Railway Operating Division Black Sound Fitted


391-028ASF Baldwin 10-12-D Tank 'Bridget' Ashover L. R. Black Sound Fitted


391-029SF Baldwin 10-12-D Tank Glyn Valley Tramway Lined Black Sound Fitted


391-030SF Baldwin 10-12-D Tank No. 4 Snailbeach District Railways Black [W] Sound Fitted


391-031 Baldwin 10-12-D Tank 590 Welsh Highland Railway Lined Maroon


391-032SF Baldwin 10-12-D Tank E763 'Sid' SR Maunsell Green Sound Fitted
Return to Page Top
N Gauge Diesel Locmotoves Graham Farish

371-399 Class 66/7 66783 'The Flying Dustman' GBRf Biffa Red

Return to Page Top


N Gauge Diesel Rolling Stock Graham Farish

373-352 WD 50T 'Parrot' Bogie Bolster B BR Grey (Early)
374-121B BR Mk1 RU Restaurant Unclassified BR Maroon


377-450C 16T Steel Slope-Sided Mineral Wagon Riveted Side Door BR Grey (Early)


00 Gauge Buildings Bachmann Scenecraft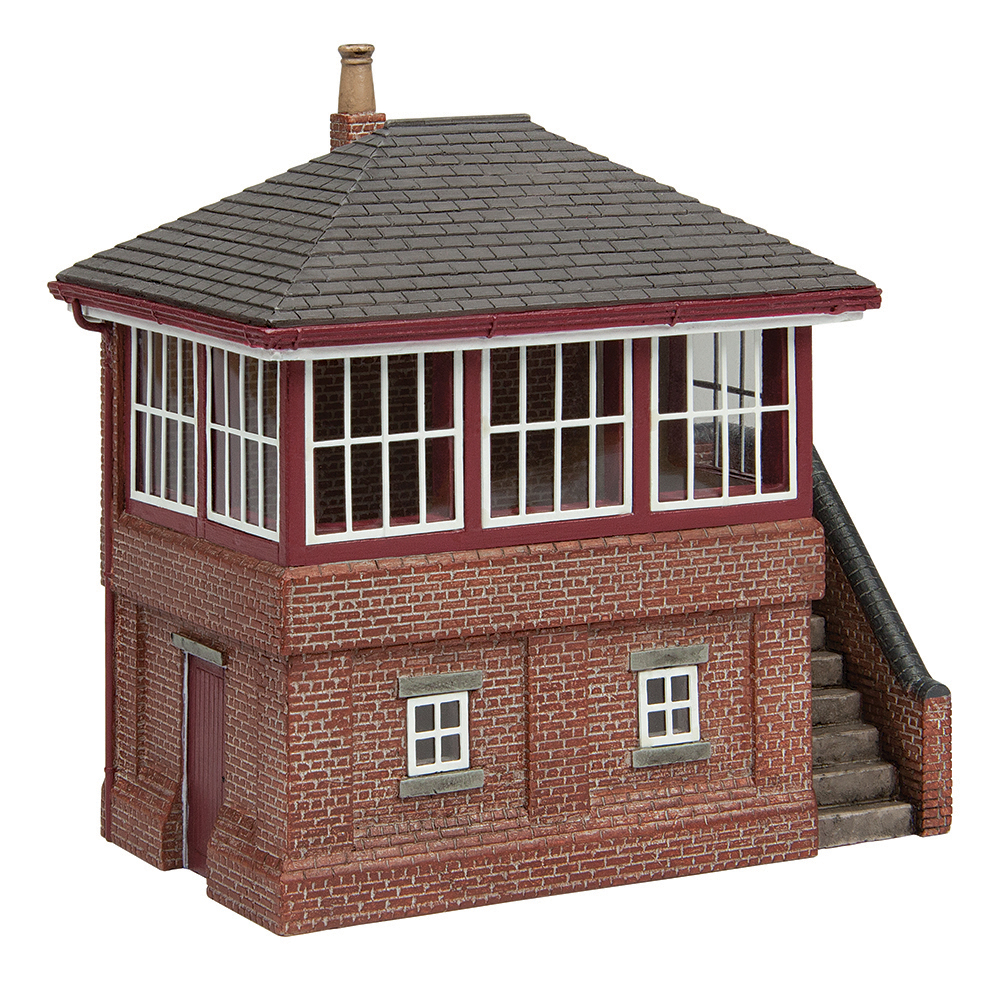 4-0115 Lucston Signal Box
44-0155 North Eastern Railway Station


44-0207 Low Relief Lindene Hotel


44-0506 Rail Built Buffer Stops (x2)


N Gauge Buildings Graham Farish Scenecraft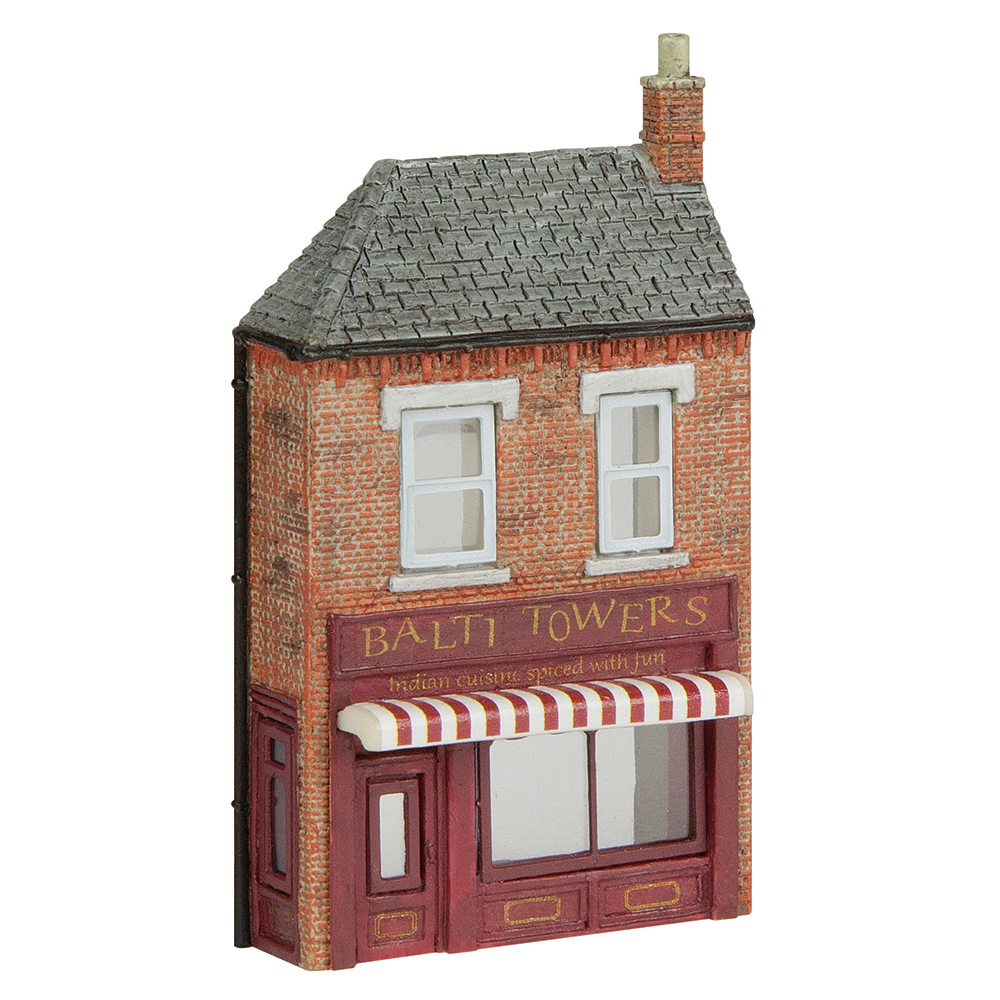 42-279 Low Relief Balti Towers


42-544 Pent Roof Garden Shed


Return to Page Top