Heljan announce new batch of 0 Gauge Class 50s including reruns and four new versions
Contributed by: Graham Muspratt
23 Jul 2021 00:00am
Heljan announce new batch of 0 Gauge Class 50s English Electric Type 4 Diesels including reruns of popular existing models and four new versions.
Due to the popularity of the the previous production versions (although we have stock available now), Heljan are producing additional quantities of the BR Large Logo versions and also introducing four new models.
Thanks to Hanson & Hall Rail Services, Heljan add the latest chapter in the Class 50 story to their O gauge range, with 50008 Thunderer in its new grey livery, unveiled just last month.


Image is Copyright and Courtesy Hanson and Hall Rail Services
The new batch three versions are as follows:
4029 BR Large Logo Blue Class 50 (Black Roof) RERUN ERA 8
4030 BR Large Logo Blue 50036 Victorious WEATHERED - RERUN ERA 8
4034 Hanson & Hall Grey 50008 Thunderer NEW! ERA 9
4037 BR Large Logo Blue 50046 Ajax (Black Roof) NEW! ERA 8
4038 Network SouthEast 50032 Courageous WEATHERED NEW! ERA 8
4039 Revised Network SouthEast dark blue 50033 Glorious NEW!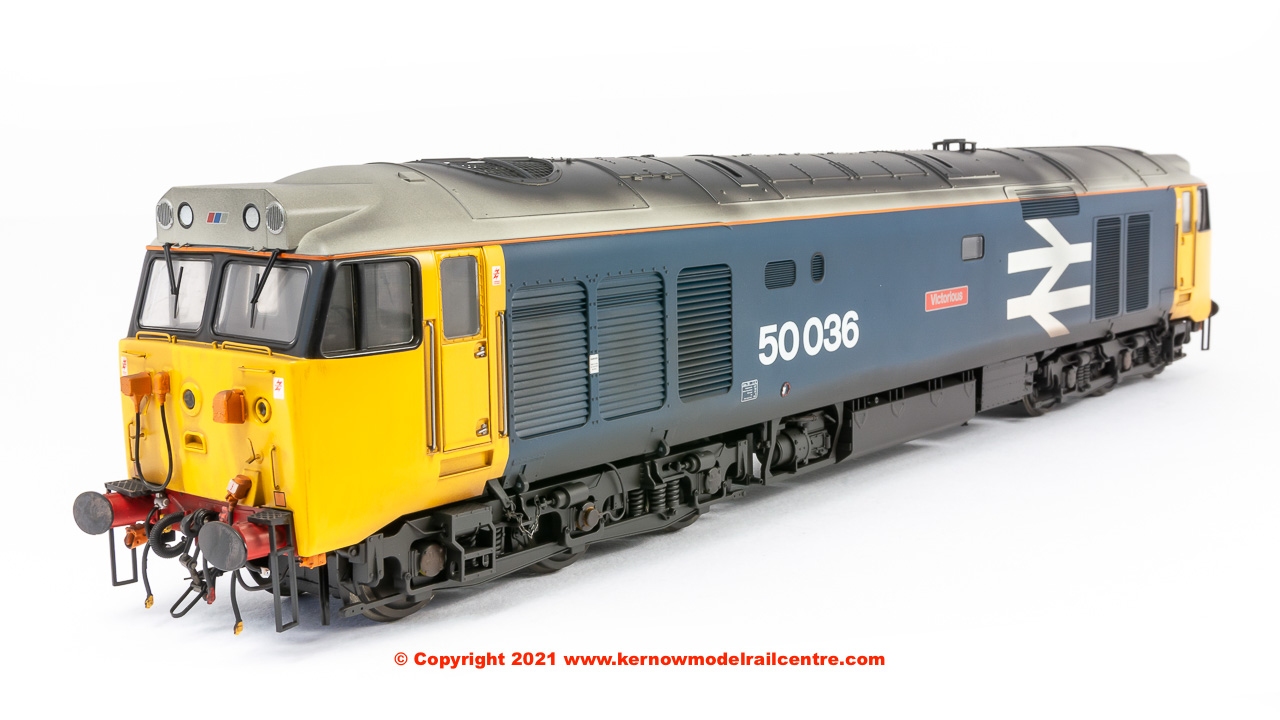 Expected availability of this third batch is by December this year, although we already have the following items available in stock now:
4020 Heljan Class 50 Diesel Loco in BR Blue - unnumbered
4021 Heljan Class 50 Diesel Locomotive in BR Blue large log0
4029 Heljan Class 50 Diesel Loco BR Blue large logo black roof
4030 Heljan Class 50 Diesel Locomotive 50 036 Victorious
4032 Heljan Class 50 Diesel Locomotive in Revised NSE light blue
4033 Heljan Class 50 Diesel Locomotive number 50 019 Ramilies
click here to order>>>

Subject to alteration.
Return to Page Top