KMRC announce Exclusive GWR Coombe Junction Saxby & Farmer Type 12b Signal Box in 00
Contributed by: Graham Muspratt
1 Jul 2022 00:00am
The Kernow Model Rail Centre has announced the release of an Exclusive commission from Bachmann Scenecraft in 00 of the ex Liskeard & Looe Railway (later GWR) Saxby & Farmer Type 12b signal box at Coombe Junction.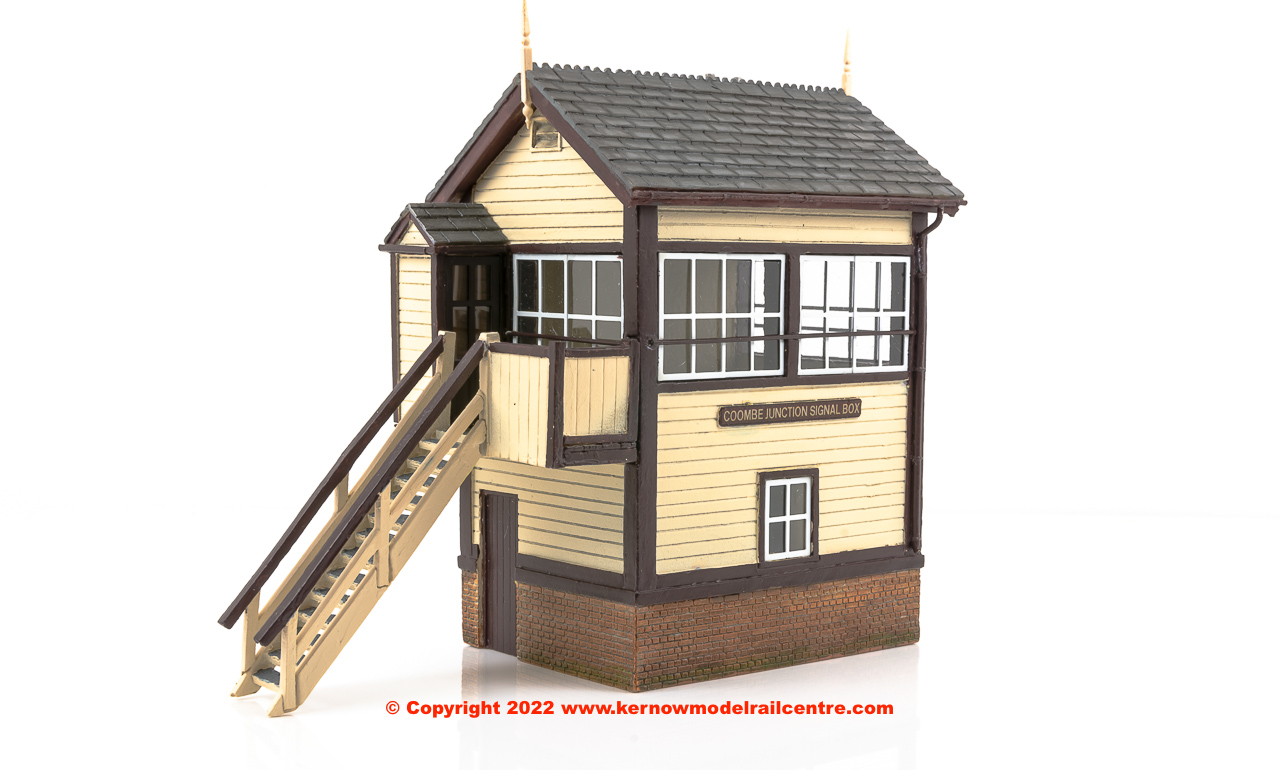 Coombe Junction Signal Box was a Saxby & Farmer Type 12b box and was one of two supplied to the Liskeard & Looe Railway and opened in 1901. The independent Liskeard & Looe had their own platform at Liskeard station, situated at 90 degrees to the main line. The line fell away sharply turning through 180 degrees reaching Coombe Junction, where trains had to reverse to continue their journey to Looe. The box originally contained a 26 lever Saxby & Farmer Duplex frame, which was later replaced with a Great Western Railway frame of the same size in 1956. This signal box continued in use until modernisation finally caught up with it and the box was closed on 8th May 1981, the rationalised layout being controlled by two ground frames.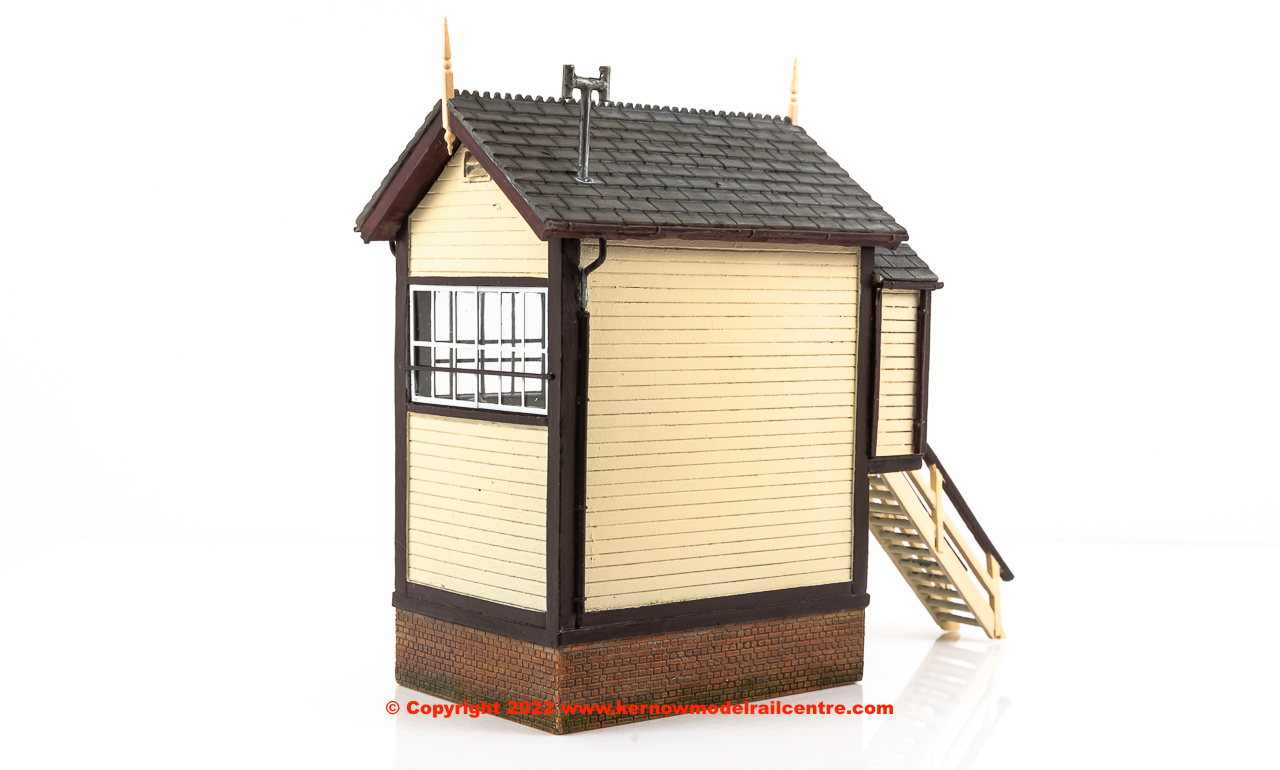 The highly detailed Scenecraft model of the Coombe Junction signal box in 4mm scale is cast in resin, fully painted and has a removable roof to allow an interior to be fitted if required.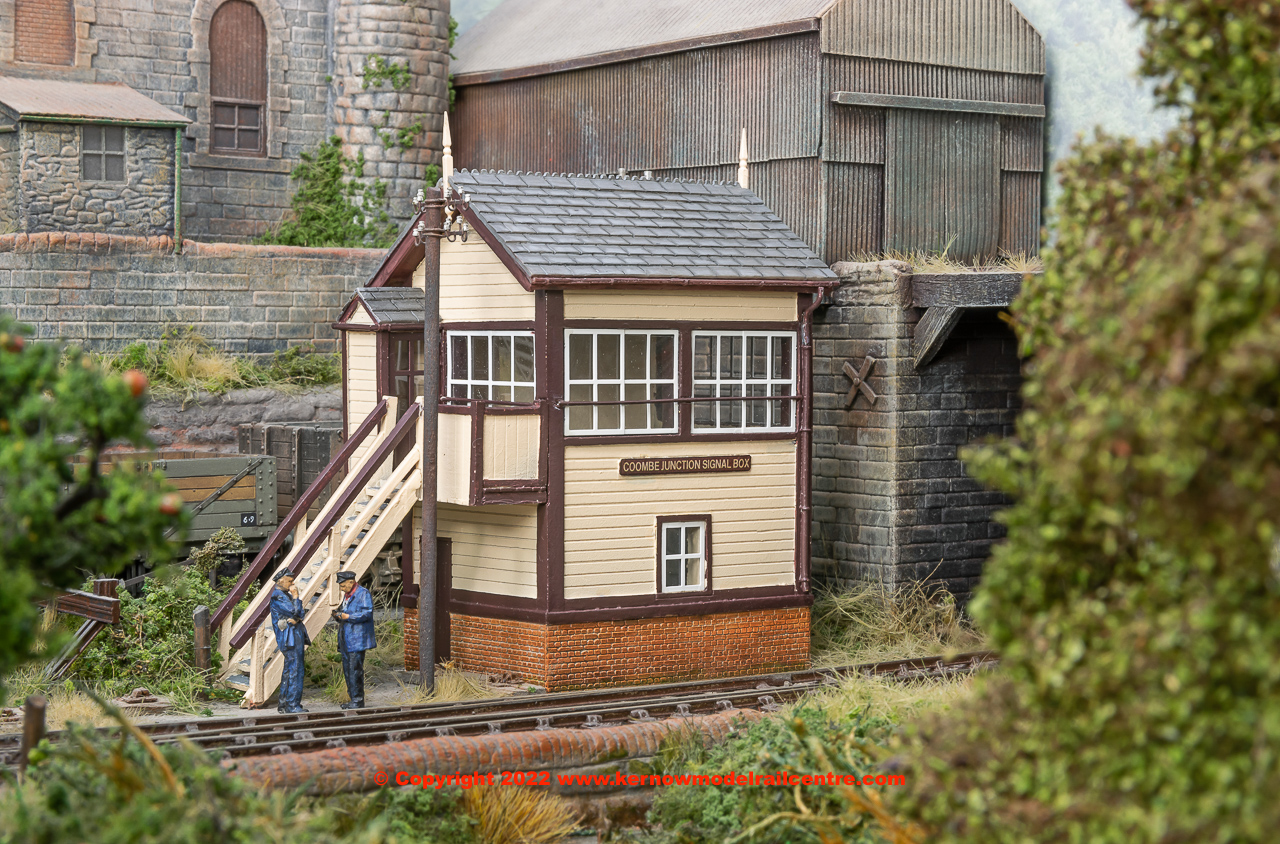 Chris Trerise, Managing Director said: "The Coombe Junction signal box joins our growing range of Exclusive Scenecraft signal boxes and other buildings with a local connection to either of our branches"

The exclusive to Kernow Model Rail Centre 44-187Z Bachmann Scenecraft Signal Box - Coombe Junction costs £74.95 and is available now, click here to order>>>

Return to Page Top