KMRC announce Exclusive 0 Gauge 1902 RCH seven plank open wagon in the livery of Guildford brick and tile manufacturer T.Mitchell
Contributed by: Graham Muspratt
1 Jul 2022 00:00am
We announce an Exclusive 0 Gauge 1902 RCH seven plank open wagon in the livery of Guildford brick and tile manufacturer "T. Mitchell".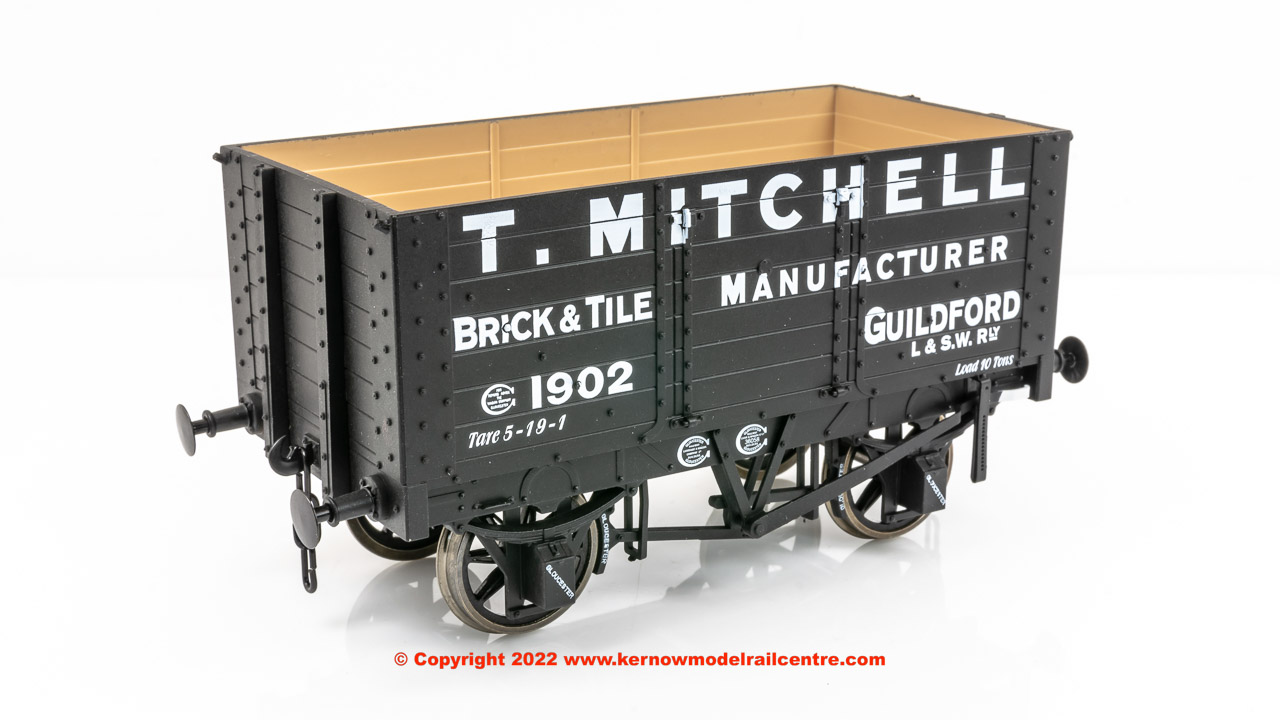 Thomas Mitchell was originally the proprietor of a brick and gravel merchant, that by the early 1900s had become Thomas Mitchell and Sons, brick and tile manufacturers, with a large brick works at Guildford Park. By 1902 they had their own black with white lettered 10ton Private Owner wagon for the transportation of coal to the works.

The Kernow Model Rail Centre Exclusive highly detailed model in 0 Gauge is being produced for KMRC by Dapol Ltd. The model is based on their RCH 1887 specification seven Plank open wagon and features a 9ft die-cast chassis with a compensation beam and fitted with open spoke wheels, the body is injection moulded with separately applied parts, sprung metal buffers and sprung coupling hooks with three link couplings.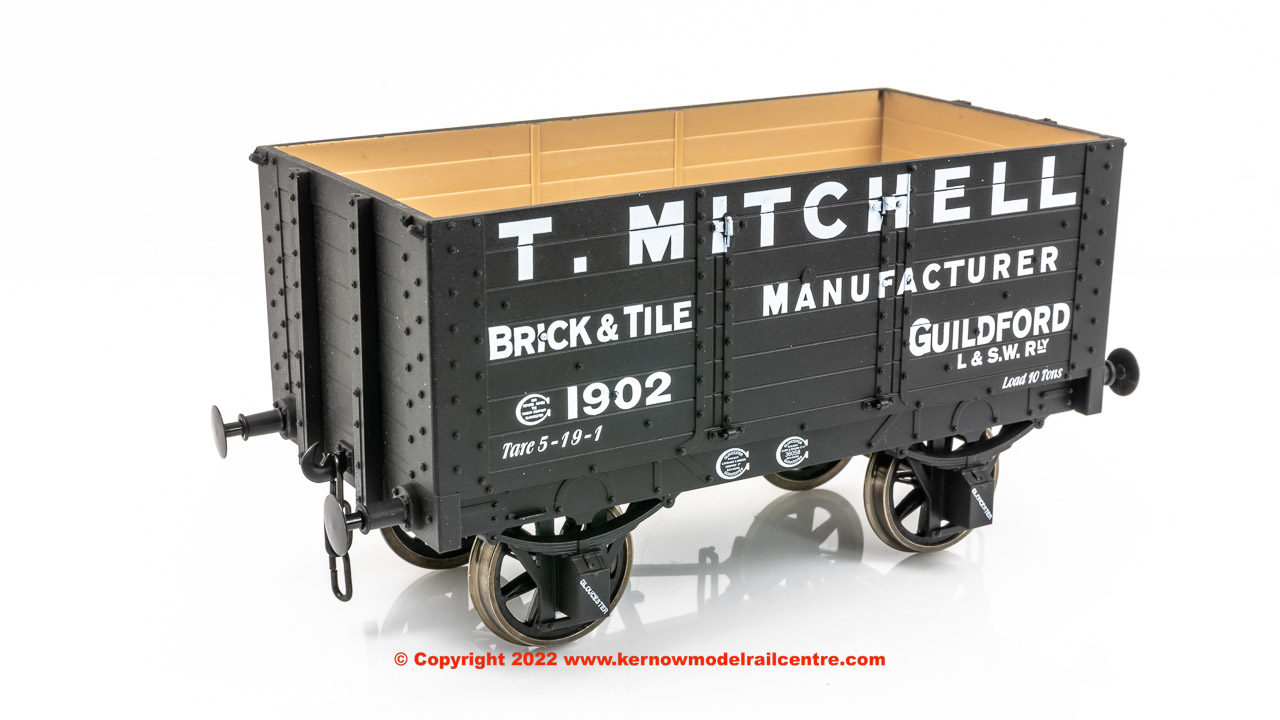 Matthew Higgs, Guildford Branch Manager said: "I'm pleased that we are able to announce our Guildford T.Mitchell wagon. With the growth of 0 gauge recently this wagon was an obvious choice for an exclusive model with it being local to our shop in Guildford and should complement some of our future projects rather nicely."

The Exclusive model K7072 Dapol 7 Plank Open Wagon number 1902 - T Mitchell Brick and Tile Manufacturer Guildford, is priced at £56.95 and is available now online, click here to order, and from both Kernow Model Rail Centre branches.

Return to Page Top