Kernow Model Rail Centre announce Exclusive Accurascale 00 gauge Class 92 in Stobart Rail livery as 92017 'Bart the Engine'
Contributed by: Graham Muspratt
29 Oct 2021 00:00am
We announce an Exclusive, Class 92 "Bart the Engine" number 92017 in the distinctive Stobart Rail livery in 00 gauge and is available to pre-order.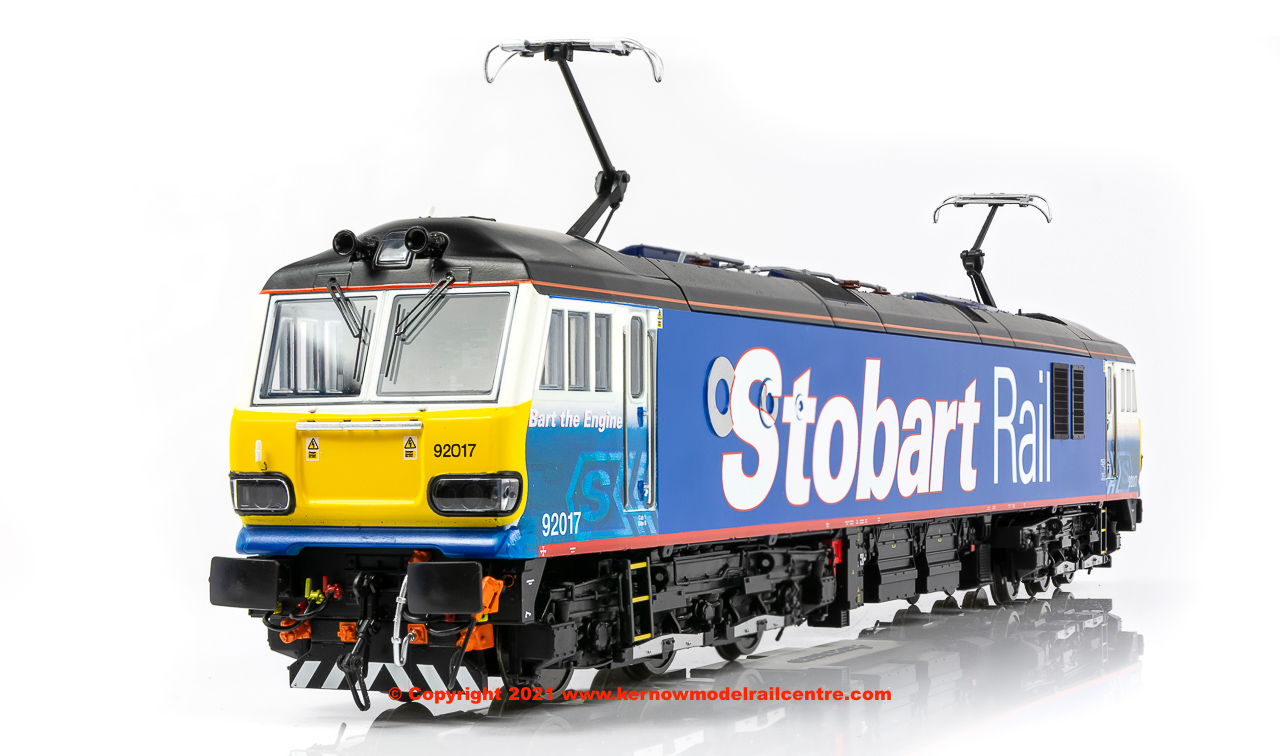 On the 27th October 2009 Class 92 locomotive 92017, formally named "Shakespeare" was outshopped in to Stobart Rail blue and white livery and named "Bart the Engine". It is operated by Direct Rail Services and based at Crewe International Electric T&RSMND.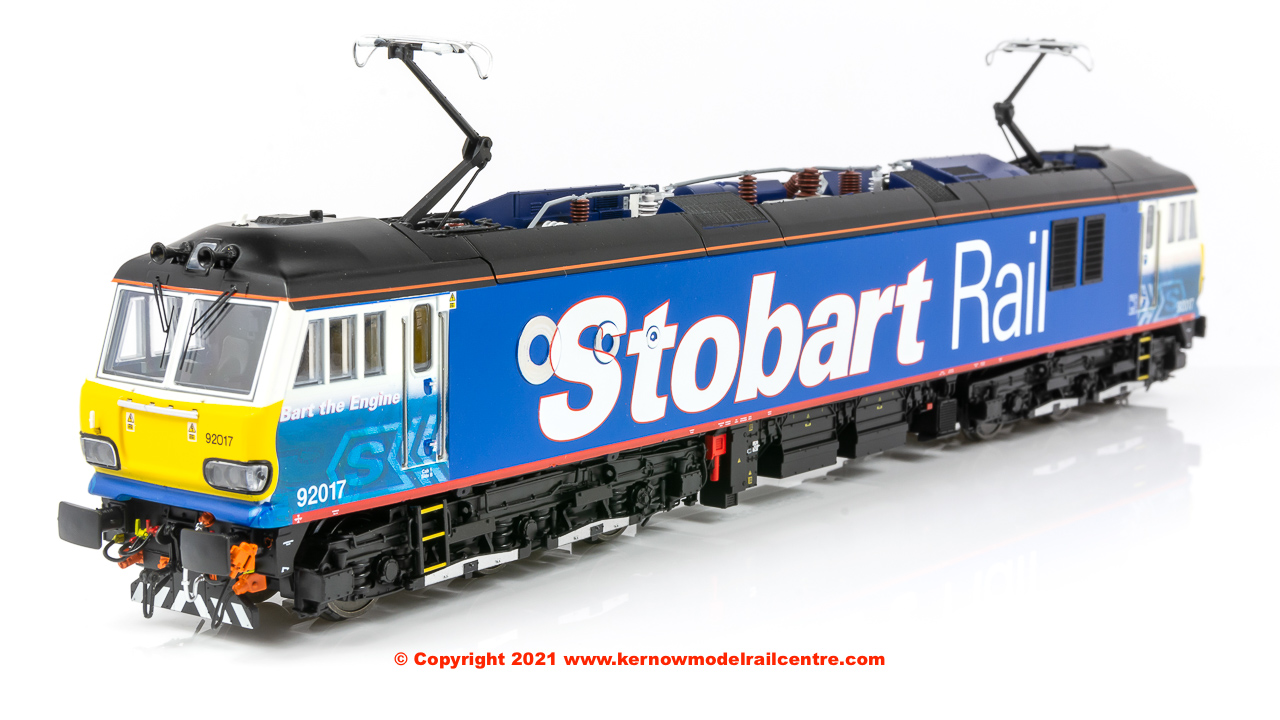 The Kernow Model Rail Centre Exclusive highly detailed model in 00 Gauge is being produced for KMRC by Accurascale. The model runs on a heavy die-cast metal chassis with all-wheel drive and electrical pick up; and features dual motorised pantographs, a wealth of detail including sprung buffers, separately applied etched metal and plastic detail parts, including grab handles, steps, wipers and nameplates. Lighting includes directional lighting in both DC and DCC modes, lighting clusters with appropriate day and night-time modes, red and white marker lights and separately switched cab lighting and illuminated details driver's console with auto off on movement.
Provision for sound and DCC on the standrad version is via a 21Pin MTX Socket. A factory fitted DCC Sound version is also available.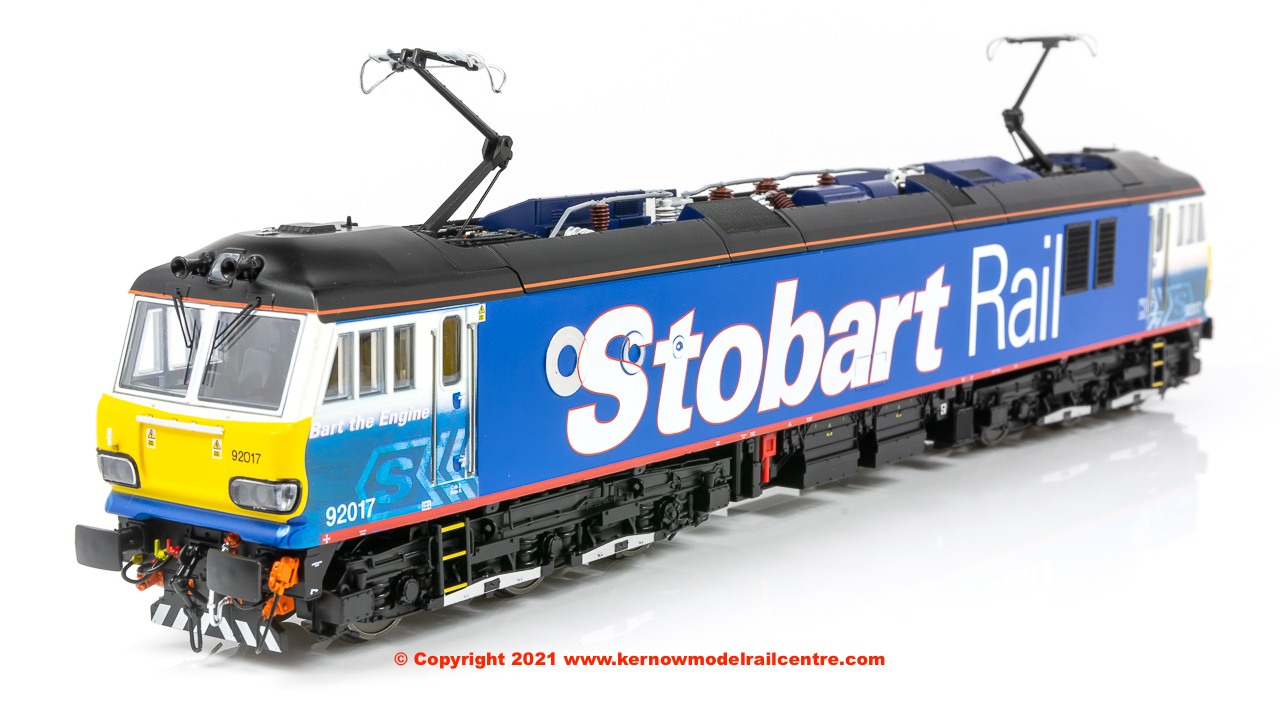 The Exclusive models are available to pre-order as follows: priced at £189.99 for DCC ready and £289.99 for DCC Sound Fitted versions and will be available in Quarter 3 2022.
K2692 Class 92017 "Bart the Engine" DCC ready £189.99
K2692SF Class 92017 "Bart the Engine" DCC Sound Fitted £289.99

These are due to be available in Quarter 3 2022.

Graham Muspratt, Development Manager, said: "Having already produced 'Bart the Engine" as a KMRC Exclusive N gauge model earlier this year, it was a logical step to work with Accurascale to bring this distinctive livery to 00 gauge via their all new high specification model."

Return to Page Top