Customer Layouts

Are you particularly proud of your layout handiwork?! We would love to see your layout and even showcase it here for all to see and admire! If your photo happens to include a KMRC Exclusive - well we won't be complaining! Please send photos into sales@kernowmodelrailcentre.com and pop in the subject line 'FAO Hayley Newsletter'.

Keep an eye out on new layouts appearing weekly! Please note that it's me, Hayley, so don't expect any 'professional' opinions :)
Mr Gunstone has shared images of his latest layout! In his words, "in the 'Sheep Chronicles'... Ewe. Inspired by the Wisbech and Upwell Tramway, as it was in the early 1950s. It features three of Model Rails J70 Tram locos. Weathering by yours truly!":
Mr Pedder shows off some of our KMRC releases - 37670, clay tigers and weathered silver bullets, giving them pride of place on his layout Wheal Imogen, which was on show at the DEMU show back in June. Thank you!:
Mr Willetts has sent in his new layout! It is a work in progress - a back water mineral line on Ynys Môn. In his words, "This is the main station and workshops at 'Llanble' (Village where). Still working on a better name for it! May go for a longer name than 'Llanfair PG.!'. Looks great Mr Willetts.
Mr Turton has been working on his layout the last few weeks, updating a number of bridges and tunnel mouths on the layout 'Yeovil Central'. He says, "It shows Hendford Road bridge, with 3D printer bridge spans suitably weathered. The second image shows the revamped 'Bank' tunnel entrance."
The Beattie on this layout, by Mr Howell, is an EFE Rail model with the other rolling stock models all Bachmann:
This is Mr Squirrell's small twin-gauge layout "Porthgarrow". It features a small branch line terminus in OO, and a OO-9 gauge industrial line bringing crushed rock from quarry to quayside. The location is north Cornwall and the time period is mid to late 1960s. 'Porthgarrow' has been exhibited at Twickenham & District MRC, and is scheduled to appear at Hayle Railway Modellers event in November!
Mr Mathieson, a member of the Model Railway Club in Queensland Australia, bought one of our KMRC van models and took it to his club for some photos! OO scale locomotive in the front with HO locomotives stock on the higher level:
Mr Rowlinson's O gauge layout is under construction, but loosely based on Cressing on the GER Braintree branch:
Old friends meeting, from Mr Caverley:

"Oxwall Junction" - a combination of Mr Miller's home county, Oxfordshire, and his wife's, Cornwall:

The latest small diorama from Mr Howell - "An AC Cars Railbus and a Sentinel driver from the Eastern Region, who appears to have got lost and ended up on the Western Region".
Mr James let us know where your Kernow Van has been getting... out and about in some of his diorama's! Getting off the Appeara Ferry, waiting for the pub to open at The Gate Inn, stuck behind sheep at Peeksan Troughs, in the snow at Gumcatchalp, and passing the pub at the village of Ytsyorownd. Brilliant!:
A father and son layout looking absolutely amazing! They recently received their order of three cement tankers, two brake wagons, the police box, and the Class 92 in N gauge. I can't believe you say it isn't finished!:
'Factory Sidings' by Mr Howell. In his words, "As you can see I am a fan of Metcalfe kits!". Superb as always, Mr Howell:
Mr Hall has sent in these artistic shots of his layout:
Our very own (well we claim him as our very own!) Simon Paley won the Best in Show for his layout at the Basingstoke Exhibition! Thank you Daniel Smart for taking the photos :)
Mr Ford, from Suffolk, has sent in his fictitious Gosport Road layout that has seen some improvements.
In his words, "The storage sidings now form part of layout, so a small maintenance depot provides a resting place for my original Kernow thumper unit and a 2HAL unit between duties. A footbridge has been added linking Alverstoke halt with the road bridge over the loco depot. Town scenes and street scenes have also been added. The shed scene shows a B4 on pilot duties, the 28xx arrived on the Banbury goods, and as for the B1 61008 "KUDU" must have come in on a troop train." Definitely worth your efforts!:
Mr Davies has sent in photos of one of the wonderful layouts at his club, Blyth & Tyne Model Railway Society! He says 'Roundtrees Sidings is based in the mid 1980s on Tyneside; featuring the unique Tyne & Wear Metro light Rail trains and BR Freight that ran along the same tracks at that time. It is built to EM Gauge and is DCC controlled':
Mr Creasey has sent in a photo of our LSWR Road Van on his micro layout, which Chris Nevard made in 2017! What a beauty:
Mr Ruming's layout is based on the Miami Down Town Line. In his words, "You could say the layout has been trashed!". That detail is spectacular!:
Mr Lynn has treated us with a few photos of his layout! In his words, 'The one with the LSWR signal box is of a Kernow exclusive for Bude signal box, although mine is renamed to my fictional Newton Broadway and has an interior fitted. The large hotel in the village was scratchbuilt from cereal packet card by a person unknown – I simply bought it at a swap meet and redid the roofs. You may recognise another Kernow special in the shape of a blue 4TC unit too.' That cereal packet card hotel is a true wonder!
Thank you to Mr Skelton, on behalf of the NOEL GROUP of RAILWAY MODELLERS, for sending in these amazing photos (courtesy of Chris Nevard) of their North of Engand themed N gauge layout "Scarlington". The layout is owned and built, over the last ten years, by members of the group based in Scarborough, North Yorkshire:
Syd has sent in these glorious photos - A summer evening storm is brewing at Trevelyan as D1047 WESTERN LORD waiting to leave with 1B10 17:15 Trevelyan - Bristol Temple Meads. D601 ACTIVE is preparing to leave with china clay hoods on a local trip working to Truro. Meanwhile, D6327 is stabled on shed and signalman Jack Trewin oversees proceedings from his box:
Here are 2 super photos, from Mr Mumford, of his N gauge layout based on the line between Bulawayo, Zimbabwe and Botswana:
Mr Squirrell has sent in these photos, the latest from Waddlemarsh. I agree with him saying - very suitable for these long dark evenings. As he describes it himself, this is "Somewhere SW of London - somewhen before today".:
We have received photos of two diorama, from Mr Howell, with some recognisable stock!:
Mr Watson sent us a selection from his Dean Park model railway, showcasing a couple of his recent Kernow Exclusive Bachmann deluxe models - lovely drop! The depot is set in the 1980's and based in the Scottish region, with lots of scratch built structures and depot details.


In Phil's words: "This is my boys room. The layout is 5 meters x 4 meters. Bear in mind nothing is anywhere near finished." This is AMAZING! Oh to have all this room for a layout!



Mr Dodd: "A small herd of Deer look on as one of my GWR diesel cars passes a Cornish Tin mine." Wonderful!



Mr Monk's layout is currently in storage but he has shared this photo of his newly acquired Bachmann NCB Brake Van. He has posed the Bachmann Brake Van with his Heljan NCB Class 14 on his display board. Mr Monk shared - "This loco worked on the Ashington System with those Brake Vans, which the NCB purchased from British Rail. I had previously modelled an earlier NCB Ashington Brake Van, which was an ex-Great Northern Rly 8 Wheeler - my model of this is modified from a D&S Models Kit to show it in NCB condition." Thank you for sharing!



Mr Savin has sent us a previously unpublished photo of his layout. Click here for his latest blog "Milk Train", which shows further pictures:
The Atlantic Coast Express loco change on Mr Calverley's layout:

Mr Ker has sent in this photo of his layout with the fabulous KMRC Ark Royal. In his words: "The layout definitely a work in progress, but all lower-level track is in place (and operational). A second station will be on upper level.
Layout is only 3.1metres x 1.5/1.8 metres (a slight L at the upper station) but will have good magician's sleight of hand to fit in a genuine double-track mainline (removable storage sidings to be added) and two small terminus stations (trackwork for one at top-right of picture) each capable of handling one 3-coach loco-hauled train with run-round for loco and a second platform for push-pull autotrains or 2-car DMU as well as small goods yard.
This is my Kernow D601 Ark Royal at the head of a short train of Hawksworth coaches, crossing my model of Maidenhead Bridge. Main arches are approx 80% compression (and there should be another three small arches each end, but you can barely see those on the real thing) but I'm happy with the overall feel of it - especially since it was my first attempt at scratch-building, made for an earlier, never-quite-completed layout and now in need of a bit of tlc after recent house move."
Mr Foster
Mr Barnard
Mr Hall
Mr Gigney
Mr Garnor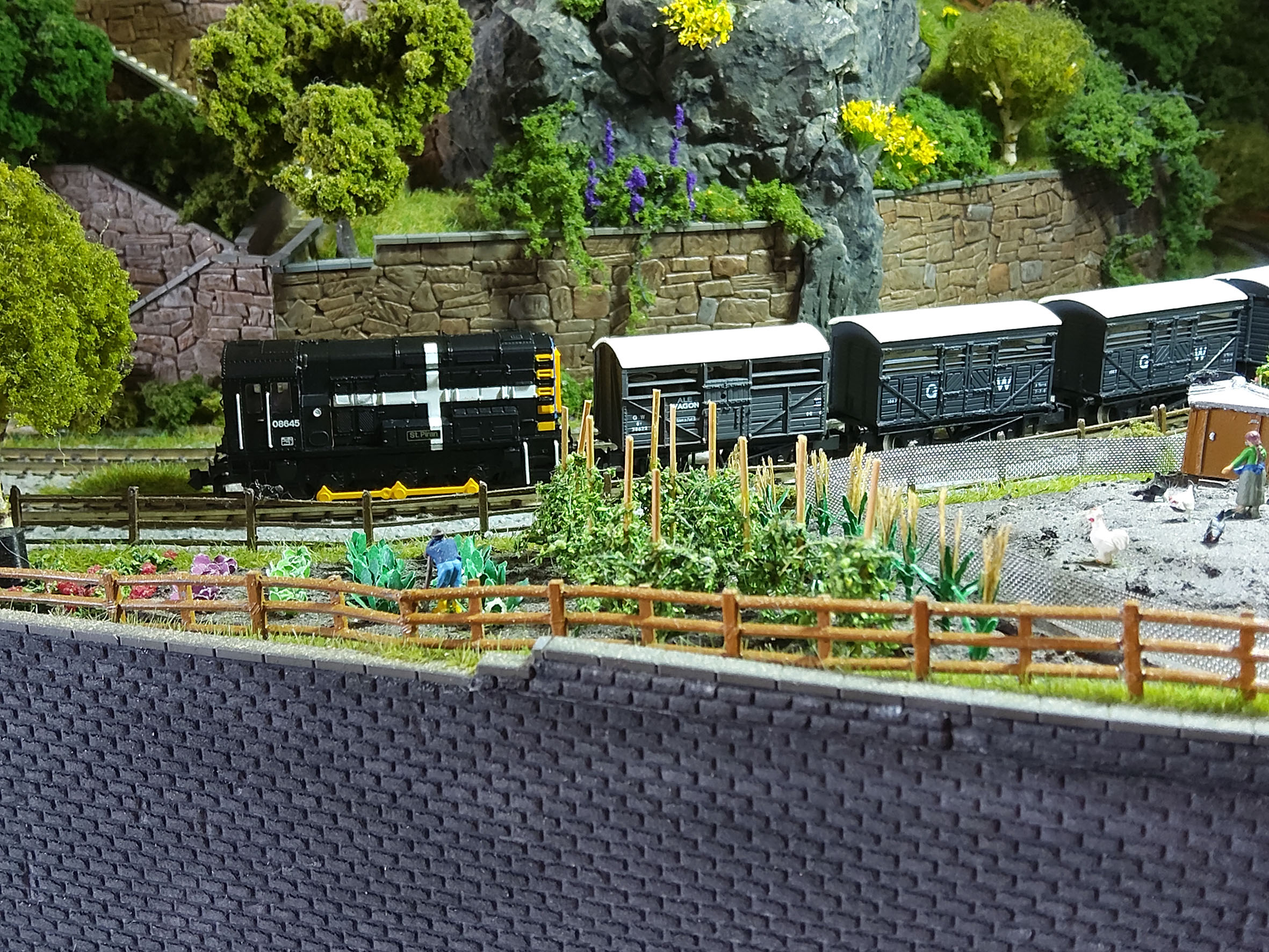 Mr Gunstone
Mr Javan
This is a special model railway layout, sent in from Anthony in Canberra. I think it is extra special as it has been in progress since the 1990s and is a family affair, with his nephew, niece and mum helping out! Absolutely wonderful!:
Mr Haigh
Mr Scott
Mr Davis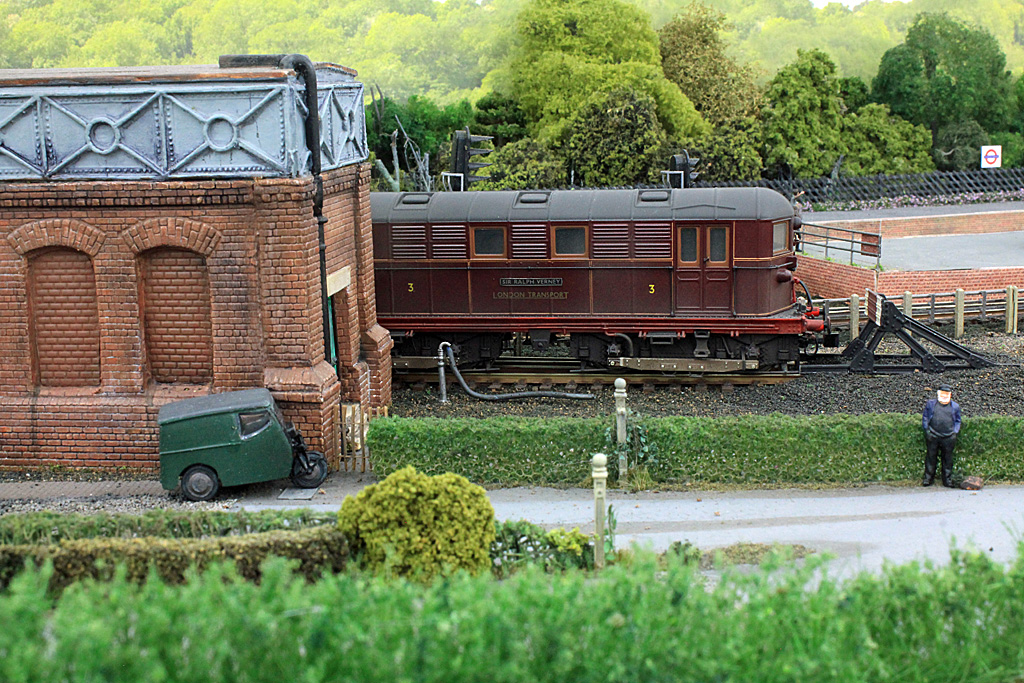 Mr Lenz
Mr Hall
I was sent this photo last month but it is from an unknown sender! It looks like it was text to our email address - if that is possible?! If it is your photo then thank you for sending it in! A wonderfully detailed layout:
Syd
Mr Simmonds
Mr Bourne
Mr Squirrel
Paul from the KMRC warehouse
Mr Strickett's happy little grandson
Mr Weager
Simon Paley



Mr Calverley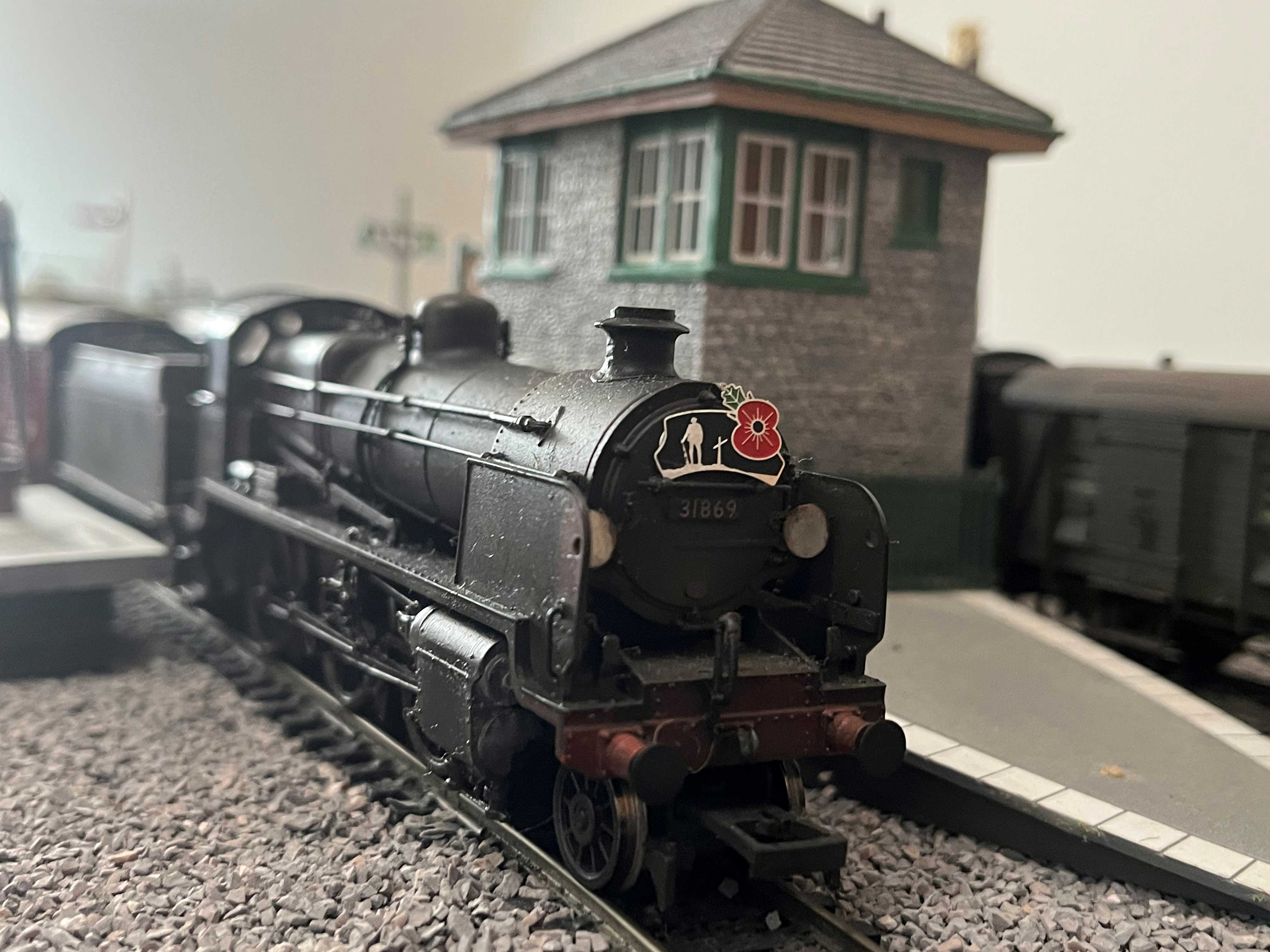 Mr Wright

Mr Ganley
Mr Nye
Mr Kay
Mr Howell

Mr

Calverley



Mr Boffy

Mr Simmond
Mr Self
Mr Yates
Mr Guess
Mr Blackburn
Mr Mumford
Mr Woodward
Mr Roe
Mr Warren
Mr Saunders
Mr Moon
Mr Kennedy
Mr Nye

Mr Pestell
Mr Boffy

Mr Howell

Mr York

Mr Calverley
Mr Sheppard
Mr Gower

Mr Trethewey

Mr Mytton
Mr Griffin
Mr Bottomley

Mr Lenz

Mr Mytton


Mr Gower

Mr Lowery
Mr Allin
Mr Grant

Mr Boffy

Mr Read
Mr Coote
Mr Krill
Mr Mathieson
Mr Young




Mr Turner


Mr Howell


Mr Calverley


Mr Maltby


Mr Au



Mr Howell
Mr Bracking
Mr Gower

Mr Boffy
Mr Grainger
Mr Hunt
Mr Mepham
Mr Gunstone

Mr Willcocks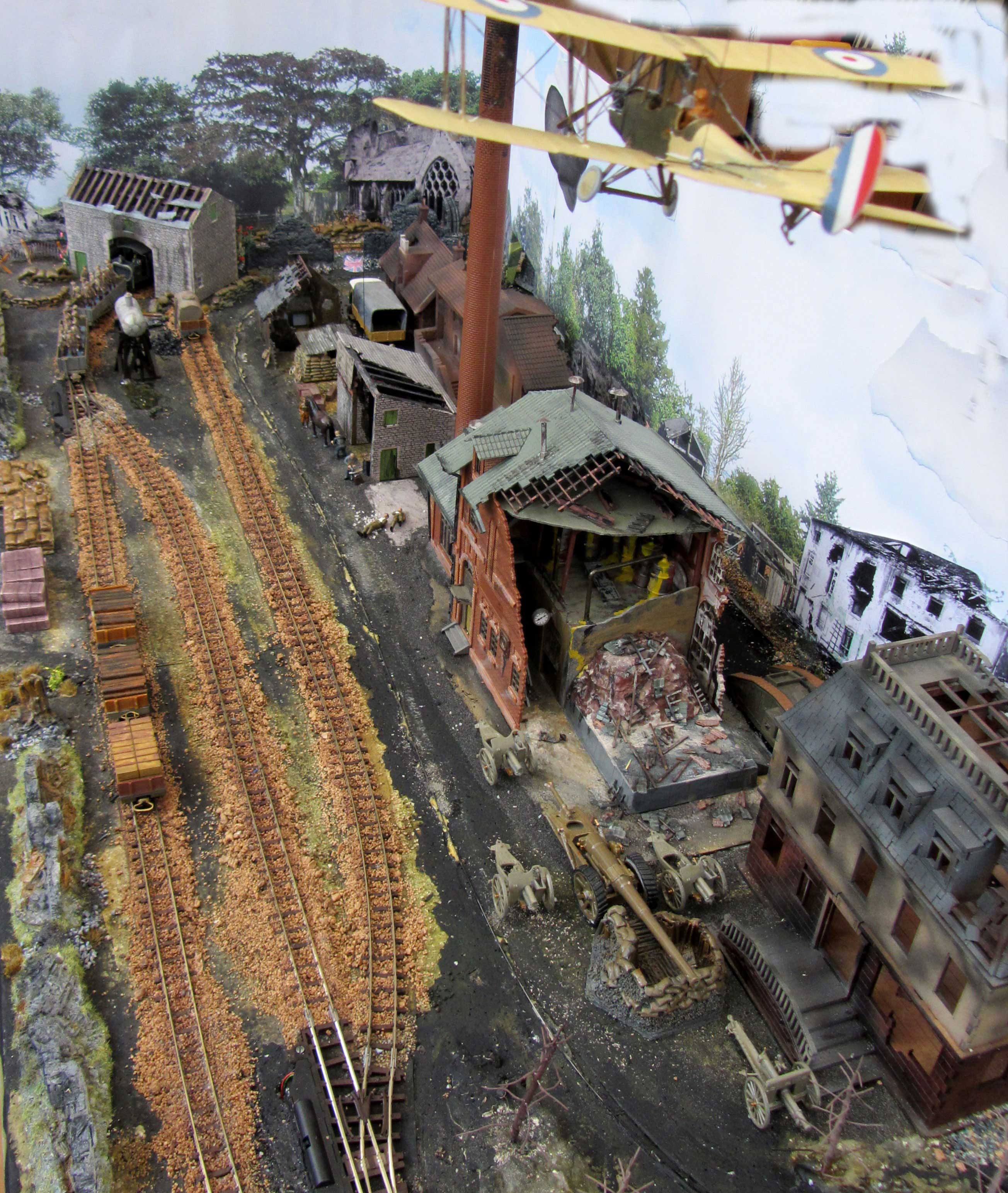 Mr Jones


Mr Hastings

Mr Burgess

Mr Sinden

Mr Dear

Mr Ruming

Mr Calverley

Mr Davis

Mr Faulkner

Mr Squirrell