Customer Layouts

Are you particularly proud of your layout handiwork?! We would love to see your layout and even showcase it here for all to see and admire! If your photo happens to include a KMRC Exclusive - well we won't be complaining! Please send photos into sales@kernowmodelrailcentre.com and pop in the subject line 'FAO Hayley Newsletter'.

Keep an eye out on new layouts appearing weekly! Please note that it is me, Hayley, so don't expect any 'professional' opinions :)


Thank you to Mr Skelton, on behalf of the NOEL GROUP of RAILWAY MODELLERS, for sending in these amazing photos (courtesy of Chris Nevard) of their North of Engand themed N gauge layout "Scarlington". The layout is owned and built, over the last ten years, by members of the group based in Scarborough, North Yorkshire:
Syd has sent in these glorious photos - A summer evening storm is brewing at Trevelyan as D1047 WESTERN LORD waiting to leave with 1B10 17:15 Trevelyan - Bristol Temple Meads. D601 ACTIVE is preparing to leave with china clay hoods on a local trip working to Truro. Meanwhile, D6327 is stabled on shed and signalman Jack Trewin oversees proceedings from his box:
Here are 2 super photos, from Mr Mumford, of his N gauge layout based on the line between Bulawayo, Zimbabwe and Botswana:
Mr Squirrell has sent in these photos, the latest from Waddlemarsh. I agree with him saying - very suitable for these long dark evenings. As he describes it himself, this is "Somewhere SW of London - somewhen before today".:
We have received photos of two diorama, from Mr Howell, with some recognisable stock!:
Mr Watson sent us a selection from his Dean Park model railway, showcasing a couple of his recent Kernow Exclusive Bachmann deluxe models - lovely drop! The depot is set in the 1980's and based in the Scottish region, with lots of scratch built structures and depot details.


In Phil's words: "This is my boys room. The layout is 5 meters x 4 meters. Bear in mind nothing is anywhere near finished." This is AMAZING! Oh to have all this room for a layout!



Mr Dodd: "A small herd of Deer look on as one of my GWR diesel cars passes a Cornish Tin mine." Wonderful!



Mr Monk's layout is currently in storage but he has shared this photo of his newly acquired Bachmann NCB Brake Van. He has posed the Bachmann Brake Van with his Heljan NCB Class 14 on his display board. Mr Monk shared - "This loco worked on the Ashington System with those Brake Vans, which the NCB purchased from British Rail. I had previously modelled an earlier NCB Ashington Brake Van, which was an ex-Great Northern Rly 8 Wheeler - my model of this is modified from a D&S Models Kit to show it in NCB condition." Thank you for sharing!



Mr Savin has sent us a previously unpublished photo of his layout. Click here for his latest blog "Milk Train", which shows further pictures:

The Atlantic Coast Express loco change on Mr Calverley's layout:

Mr Ker has sent in this photo of his layout with the fabulous KMRC Ark Royal. In his words: "The layout definitely a work in progress, but all lower-level track is in place (and operational). A second station will be on upper level.
Layout is only 3.1metres x 1.5/1.8 metres (a slight L at the upper station) but will have good magician's sleight of hand to fit in a genuine double-track mainline (removable storage sidings to be added) and two small terminus stations (trackwork for one at top-right of picture) each capable of handling one 3-coach loco-hauled train with run-round for loco and a second platform for push-pull autotrains or 2-car DMU as well as small goods yard.
This is my Kernow D601 Ark Royal at the head of a short train of Hawksworth coaches, crossing my model of Maidenhead Bridge. Main arches are approx 80% compression (and there should be another three small arches each end, but you can barely see those on the real thing) but I'm happy with the overall feel of it - especially since it was my first attempt at scratch-building, made for an earlier, never-quite-completed layout and now in need of a bit of tlc after recent house move."
This is Mr Foster's layout called 'East Cheam'! It is a work in progress, but looking grand!
Some photos of Mr Barnard's Sandgate Quay layout. "Sandgate is a real place located in East Kent, but the railway and the Quay are a 'might have been'. It is modelled as it may have been 1958/1962. This was at the time of the change from steam to electric (with a touch of diesel)." Thank you!
Our Development Manager, Graham, is exhibiting his layout Canute Road Quay in Milton Keynes on August 19th so thought we could show off a photo of it!
Mr Howell
sent us a photo of his layout Yfanwen, which is a small branch line on the border between Wales & England. Mr Howell has said 'This has an interesting story, the local land owner in the 19
th
century owned the small village of Yfanwen his name was Sir Hayden Goode-Evans and he wanted a then new idea of a railway so he had a word with a neighbour Lord Elpus who had some of the directors of the GWR as contacts who spoke to his friends who said of course Evan we can look into the idea.
So it came to be the GWR agreed to build the short branch line. Sir Hayden was well please as he could get his cattle & sheep to market as well as bring coal in for the villagers to the local merchant Norman Slack, known to all and sundry as Nutty. Normally the train was a 14XX and Autocoach. This day there was a parcels railbus on crew route learning as the GWR inteded to use one of their passenger railcars in the event of the usual 14XX not being available.'
The name Yfanwen comes from his childhood. He was on a train in Wales and we were stopped at Afon Wen for about 5 minutes possibly waiting for the road and a voice said "its not a case of Afon Wen but if an wen":
Mr Evans has made
a homage to Barry scrapyard, with two narrow gauge lines and an engine shed area. I am loving the park area!
:

Mr Grant has made significant changes to this outdoor end to end imaginary shuttle branch line using Peco's Bullhead track with matching electrofrog points. His faithful AMR shuttle units keep automation with realistic slow starts and stops
:
I couldn't have been sent a more appropriate layout, with all this warm weather! Thank you Mr Nye for your West Country layout. His recently completed beach scene was inspired by the sea wall at Teignmouth, memories of the summer of 1976
:
This diorama, by Mr Gott, is one of several constructed for a Railway Modeller's series of articles showing what can be done with corners. (This one featured in the March 2015 issue). 'Named 'Polruan', it shows a Cornish salt-marsh estuary in the autumn, with various wild birds, two fishermen and a dogwalker. Oh, and a Beattie and clay wagons... The water is from Deluxe Materials ('Solid Water') mixed
very
thoroughly and protected from dust while curing by several lengths of clingfilm draped over a shallow 'yak' style framework of timber dowelling. Low-tech but it seems to have worked!' It looks fantastic!:

Thank you for sharing these photos of your layout Mr Hall. I am sure Greg had a smile when he spotted them! I am particularly fond of the photo with your feline friend:

In Mr Gigney's words - this is his firs,t and probably last layout, as it has taken 8 years and is still not finished. It is of nowhere special but just a dream of having this layout. Well I can say you made your dream come true with such a spectacular layout!:
This is a work in progress by Mr Garnor - Stanton Cliffs layout with our limited edition 08 passing by the allotments. We would love to see more!: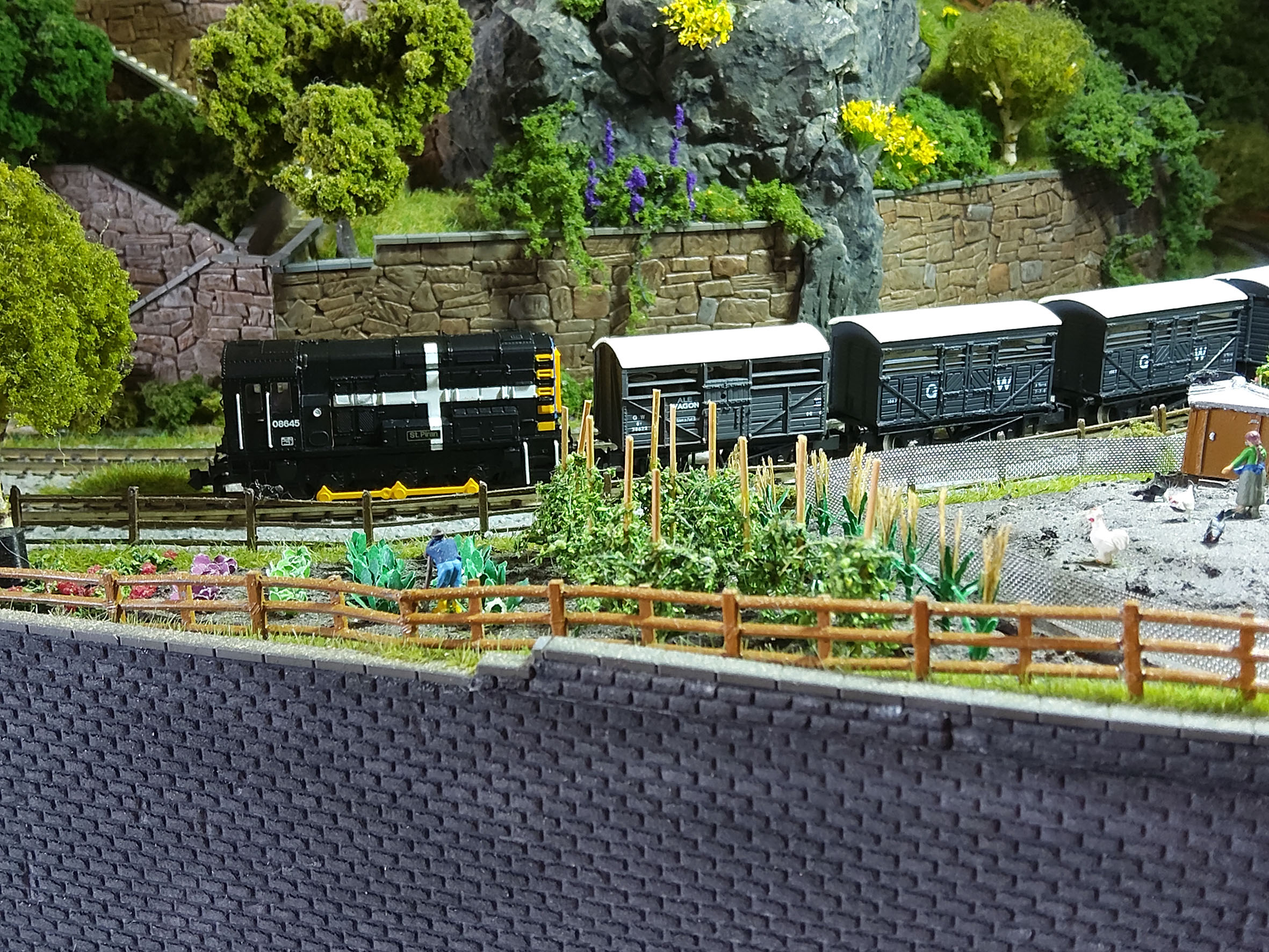 Mr Gunstone's latest layout 'Ewe'! This is the most recent chapter in his series of Sheep named layouts.In his words - It's a small cameo layout 4ft long x 16 inches wide. Set in 1960s East Anglia it uses RTR locos and stock from Bachmann and Hornby with Ready to plant buildings, again from Hornby and Bachmann. Track is Peco code 75 streamline with lots and lots of static grass:
Mr Javan started this layout again 2 years ago after nearly 40 years of it all being packed away! It's only analogue and a work in progress. Well we think it was definitely worth you getting it all unpacked!:

This is a special model railway layout, sent in from Anthony in Canberra. I think it is extra special as it has been in progress since the 1990s and is a family affair, with his nephew, niece and mum helping out! Absolutely wonderful!:
Some wonderful photos of Mr Haigh's layout - a beauty!:

Mr Scott has sent in these two photos of the layout they have been working on at the Swansea Bus Museum and Transport Heritage Centre. Spectacular! He mentioned that the layout is nearing completion and there will be a third loop at high level where the buses are parked:

This super photo is a shot of the standby loco at Mantles Wood, awaiting a possible call to action, on Mr Davis' layout: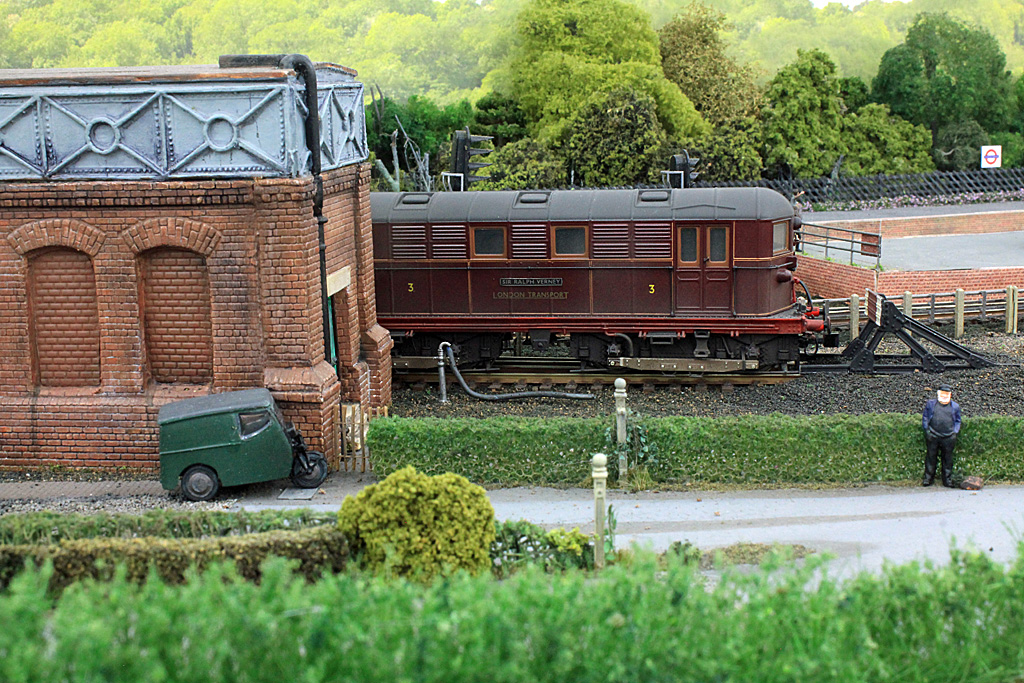 Wonderful photos of an almost completed Lynton Station and Goods Shed by Mr Lenz:


Mr Howell has sent in his most recent diorama, inspired by Kelling Heath Park Halt on the North Norfolk Railway:
This superb looking layout found its way to my inbox this week. Thank you Mr Hall! Lovely looking models :)
I was sent this photo last month but it is from an unknown sender! It looks like it was text to our email address - if that is possible?! If it is your photo then thank you for sending it in! A wonderfully detailed layout:
The lovely Syd sent in some wonderful night shots of his layout 'Trevelyan', of various locos in and around the station and locomotive shed:

Mr Simmonds, from Surrey, has sent in another view of his mightly diesel depot! As he put it, with a good mix of motive power on display:

Mr Howell received his order of backscenes from Gaugemaster recently and they are looking fab with the factory and Diorama! He mentioned he likes the one with the Coal Tank as he remembers the real one at Dinting in the 1970's, where it was based along with other notable engines like Bahamas, Leander & Scots Guardsman:
Here are some photos of Mr Bourne's London Underground layout! It is based on stations in the North West London area, as it was, late 1950's to late 1960's, with stock ranging from 1920's to present day:
Mr Squirrel
Paul from the KMRC warehouse
Mr Strickett's happy little grandson
Mr Howell
Mr Weager
Mr Howel
Simon Paley




Mr Calverley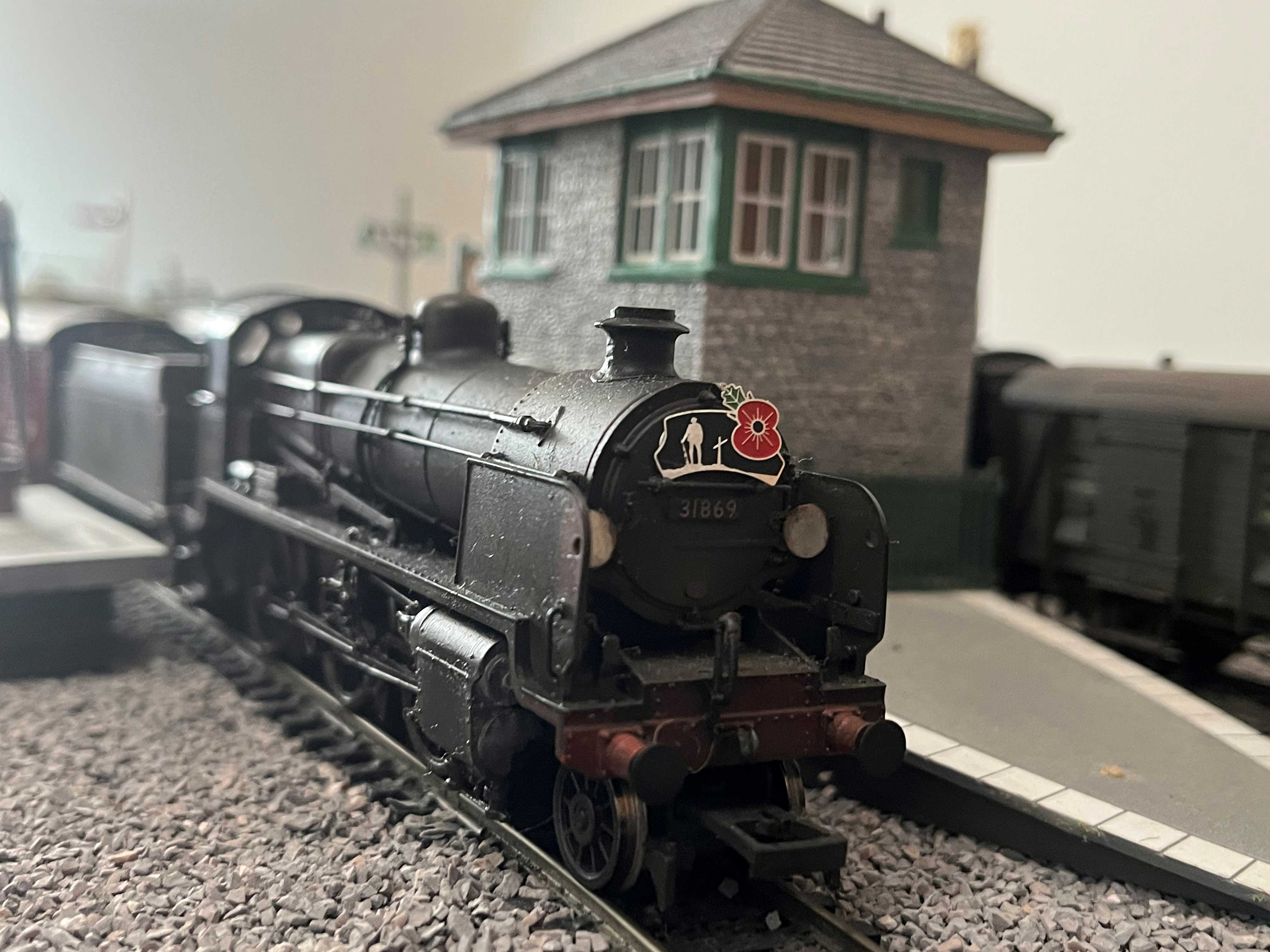 Mr Wright

Mr Ganley
Mr Nye
Mr Kay
Mr Howell


Mr

Calverley





Mr Davis



Mr Boffy


Mr Simmond


Mr Self

Mr Yates


Mr Guess


Mr Howell


Mr Blackburn

Mr Mumford

Mr Woodward
Mr Roe

Mr Warren

Mr Saunders
Mr Moon
Mr Kennedy
Mr Nye



Mr Pestell

Mr Boffy


Mr Howell


Mr York



Mr Calverley
Mr Sheppard
Mr Gower

Mr Trethewey


Mr Mytton
Mr Howell

Mr Griffin
Mr Bottomley

Mr Lenz

Mr Mytton


Mr Gower



Mr Lowery
Mr Allin
Mr Grant

Mr Boffy

Mr Read
Mr Coote
Mr Krill
Mr Mathieson
Mr Young




Mr Turner


Mr Howell


Mr Calverley


Mr Maltby


Mr Au



Mr Howell
Mr Bracking
Mr Gower

Mr Boffy
Mr Grainger
Mr Hunt
Mr Mepham
Mr Gunstone

Mr Willcocks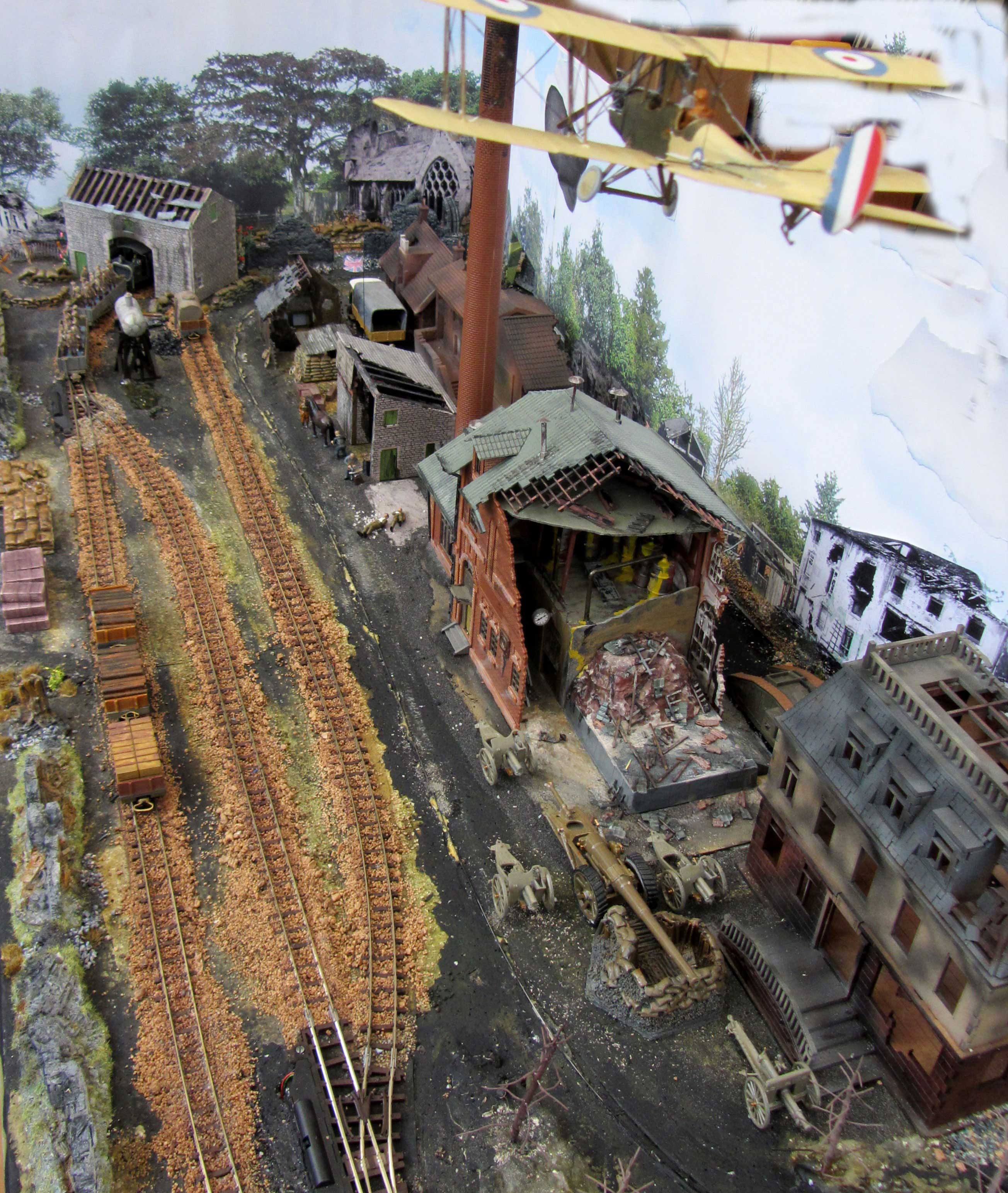 Mr Jones


Mr Hastings

Mr Burgess

Mr Sinden

Mr Dear

Mr Ruming

Mr Calverley

Mr Davis

Mr Faulkner

Mr Squirrell