Customer Layouts

Are you particularly proud of your layout handiwork?! We would love to see your layout and even showcase it here for all to see and admire! If your photo happens to include a KMRC Exclusive - well we won't be complaining! Please send photos into sales@kernowmodelrailcentre.com and pop in the subject line 'FAO Hayley Newsletter'.

Keep an eye out on new layouts appearing weekly! Please note that it is me, Hayley, so don't expect any 'professional' opinions :)


Mr Mytton has sent in these photos of our Warship on his superb layout! He has it at 'Sommercourt Junction' and in the countryside working the Cornish Riviera Express. Mr Mytton also has it assisting a later Warship! He mentioned that his wife, when younger, had her house backing on to the railway in Penponds, so would have seen these Warships in her childhood. We are glad to hear you got your hands on one!


Mr Gower has sent in a photo of his Intercity Swallow HST Buffered power cars on his layout 'Fox Hill Junction'. Very impressive layout I must say! We featured Mr Gower's Stephenson's Rocket previously and I can spot it looking lovely in the background:



Here are three photos of Mr Lowery's N gauge layout, that he calls Dwarfdale (as you can imagine the Leprechauns living there) all the way from Japan! This is only 1/3 of his layout as he plans to build an OO gauge (with lots of our engines and an HO American one). He has adapted Japanese buildngs, scratch built castle ruins, has various figures and a Kato sound box for all the 'chuffs'! Plus - he has painted some of his back scenes - no end to your talents! Mr Lowery plans to complete it all in 3 years - you have got this!
Thank you for showing us your D601 on your layout Mr Allin - she's a right beauty!:
If this doesn't put a smile on your face... well! It seems there is a keen Model Railway enthusiast, with a large bushy tail, in Mr Grant's neighbourhood! This OO gauge outdoor layout (which Mr Grant mentioned has never been fully completed!) rests quietly during the dark months of the year but has this little visitor:

It's CHRISTMAS... on Mr Boffy's layout :) I love this! What a cheery sight!:
Here are a few shots of Mr Read's fantastic layout 'Bridport Junction'. He says it is set on a fictional route (proposed but never built) from Dorchester to Exeter. He has the ballast left to do but he has been putting that off for several years - you can do it Mr Read!:
This splendid micro layout is 'Morfa Town', a fictitious town in mid Wales built by Mr Coote. What a harddwch!:

This 6803 Bucklebury Grange stops for water at Mr Wall's Stourbridge Junction layout:
Mr Krill has kindly sent in these photos of this wonderful 6ft OO gauge layout 'Astley Bridge'!. It is a joint DRS/GBRf depot somewhere in the East Midlands with a small wagon maintenance facility. It was constructed two years ago by Mr Wright of The Little Layout Company, and many of the locos have been weathered and detailed by Mr Wright himself. What great detail!:
Mr Mathieson's 'Chalford' layout, a work in progress, is closely based on Chalford in the Golden Valley between Stroud and Kemble. Looking fantastic!: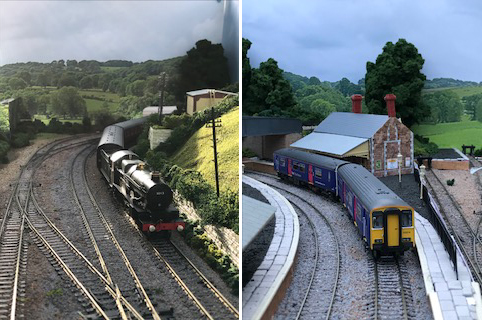 Mr Young has sent in further photos (including fantastic descriptions) of his brilliant layout. I particulary like seeing our 'Active' looking splendid: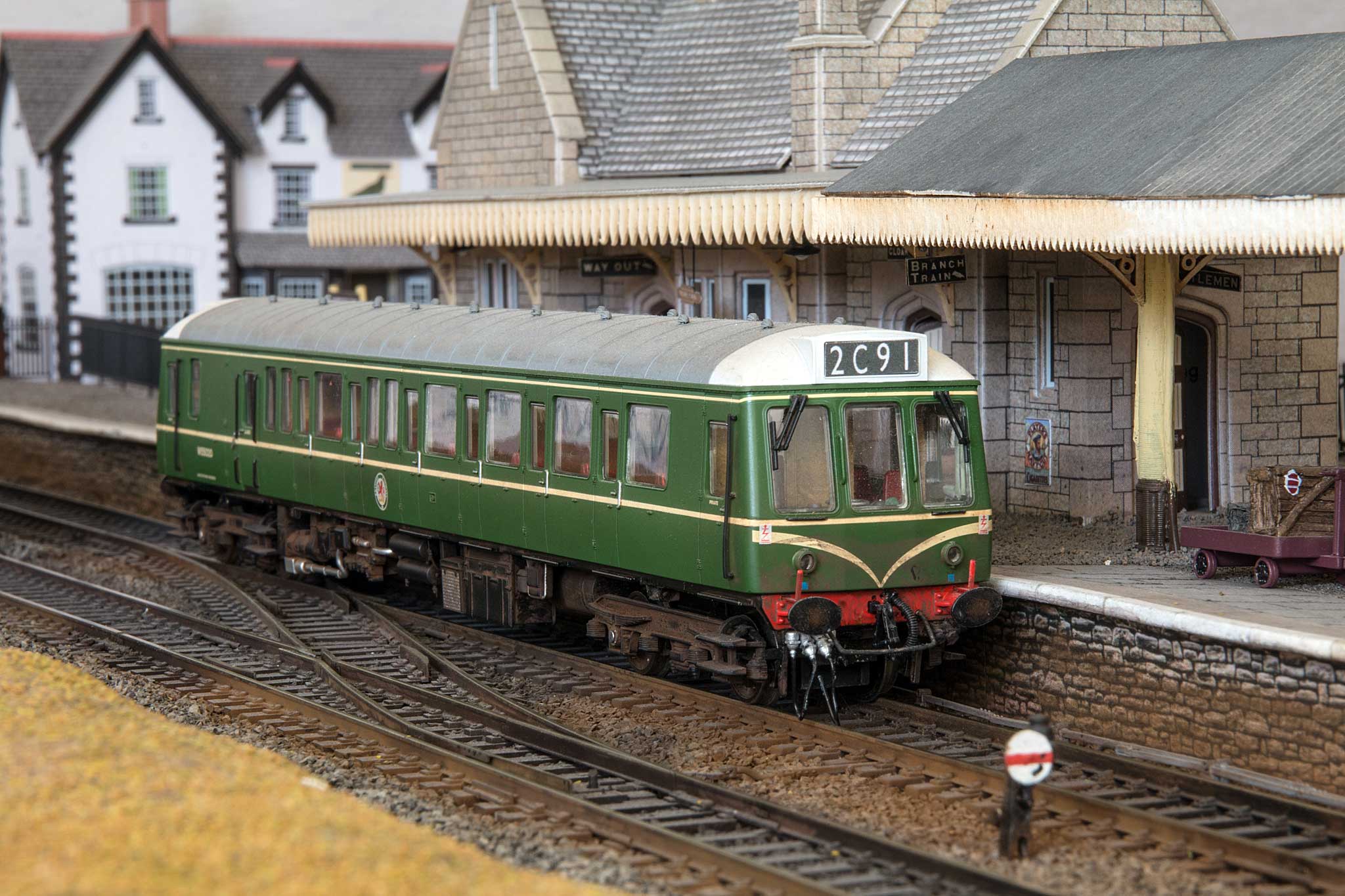 W55020 waits at Trevelyan with the branch service from Polmewan to Truro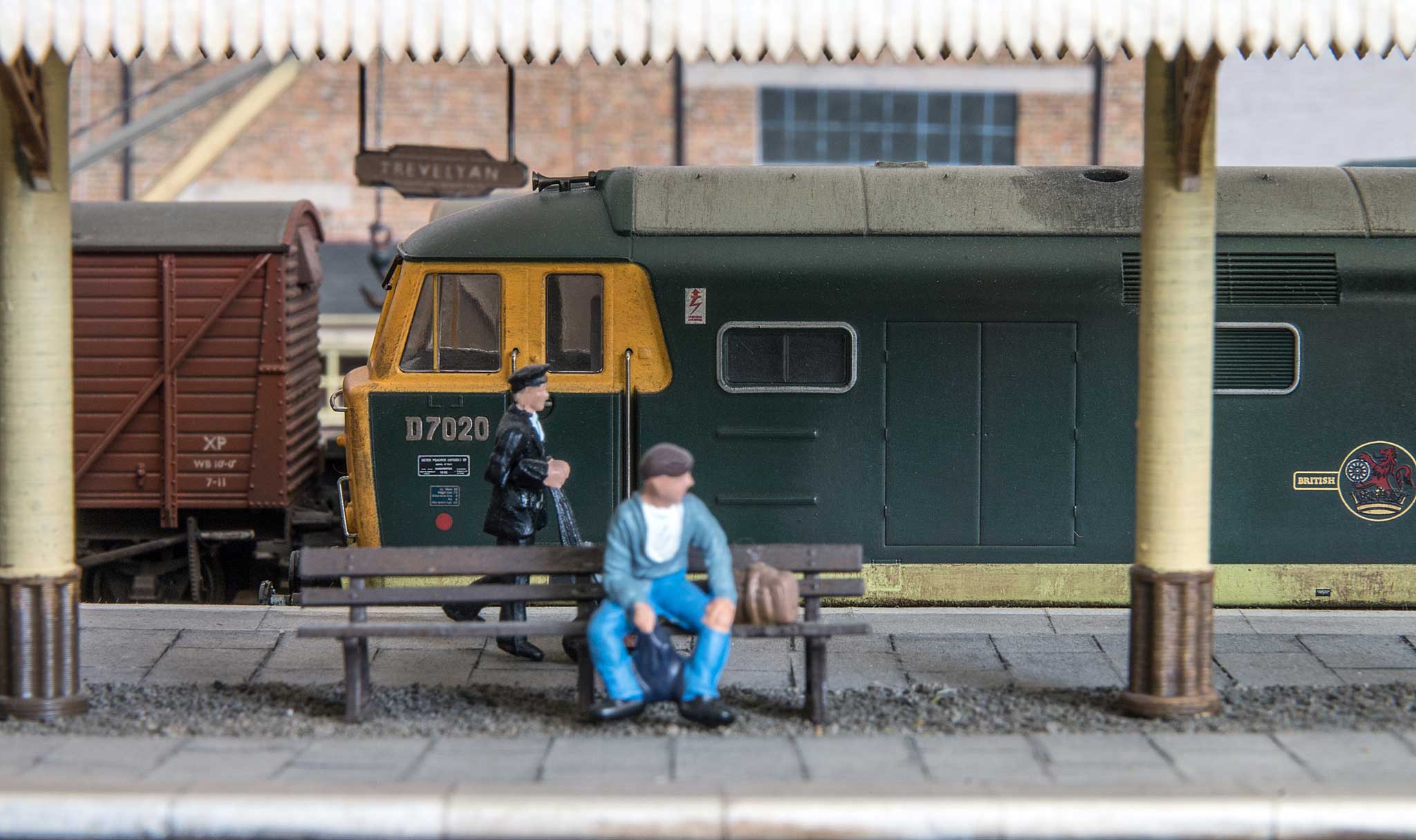 "Hymek" D7020 sits in the bay platform at Trevelyan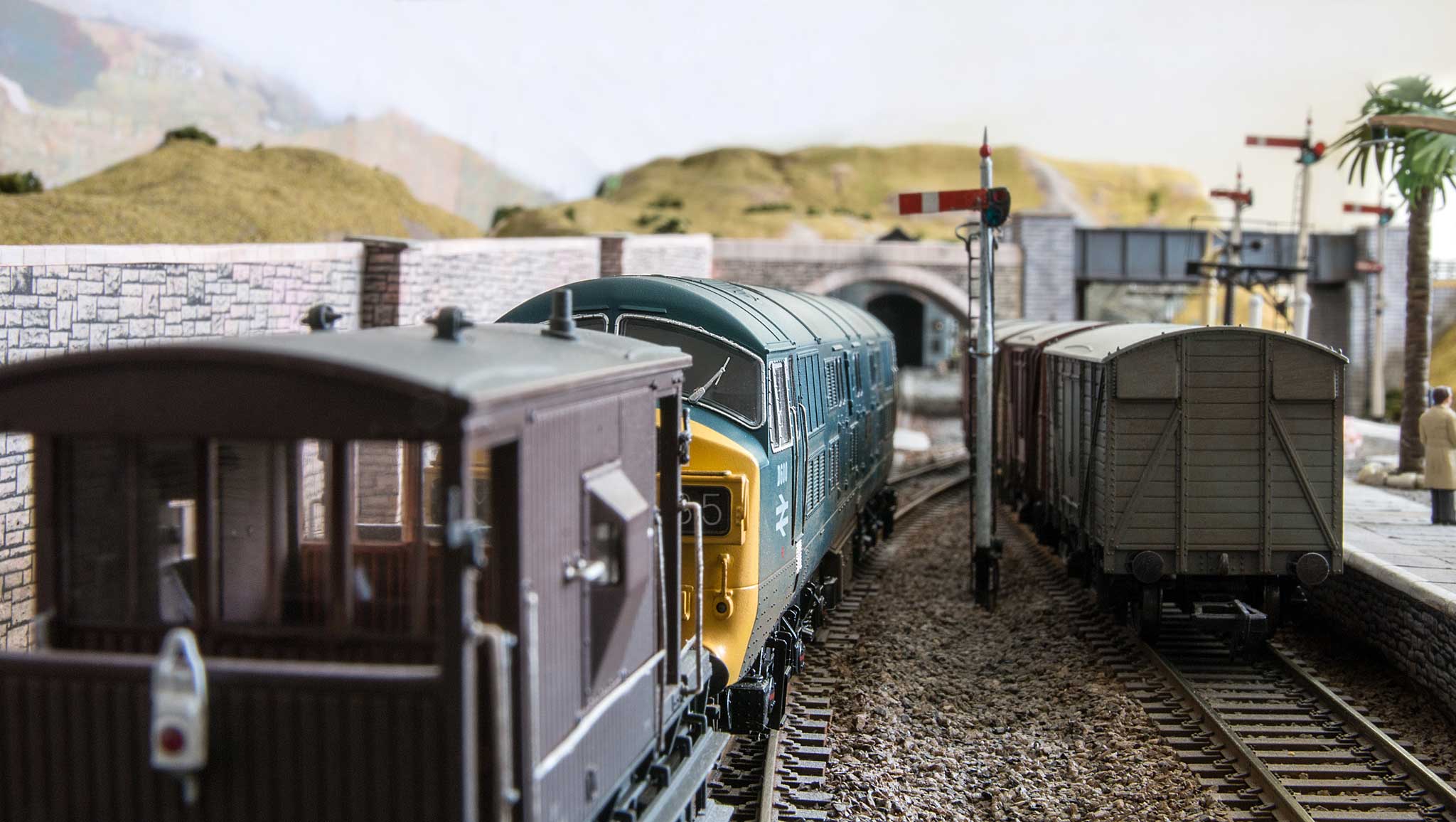 D600 ACTIVE is seen doing a bit of shunting after arriving with a Truro - Polmewan freight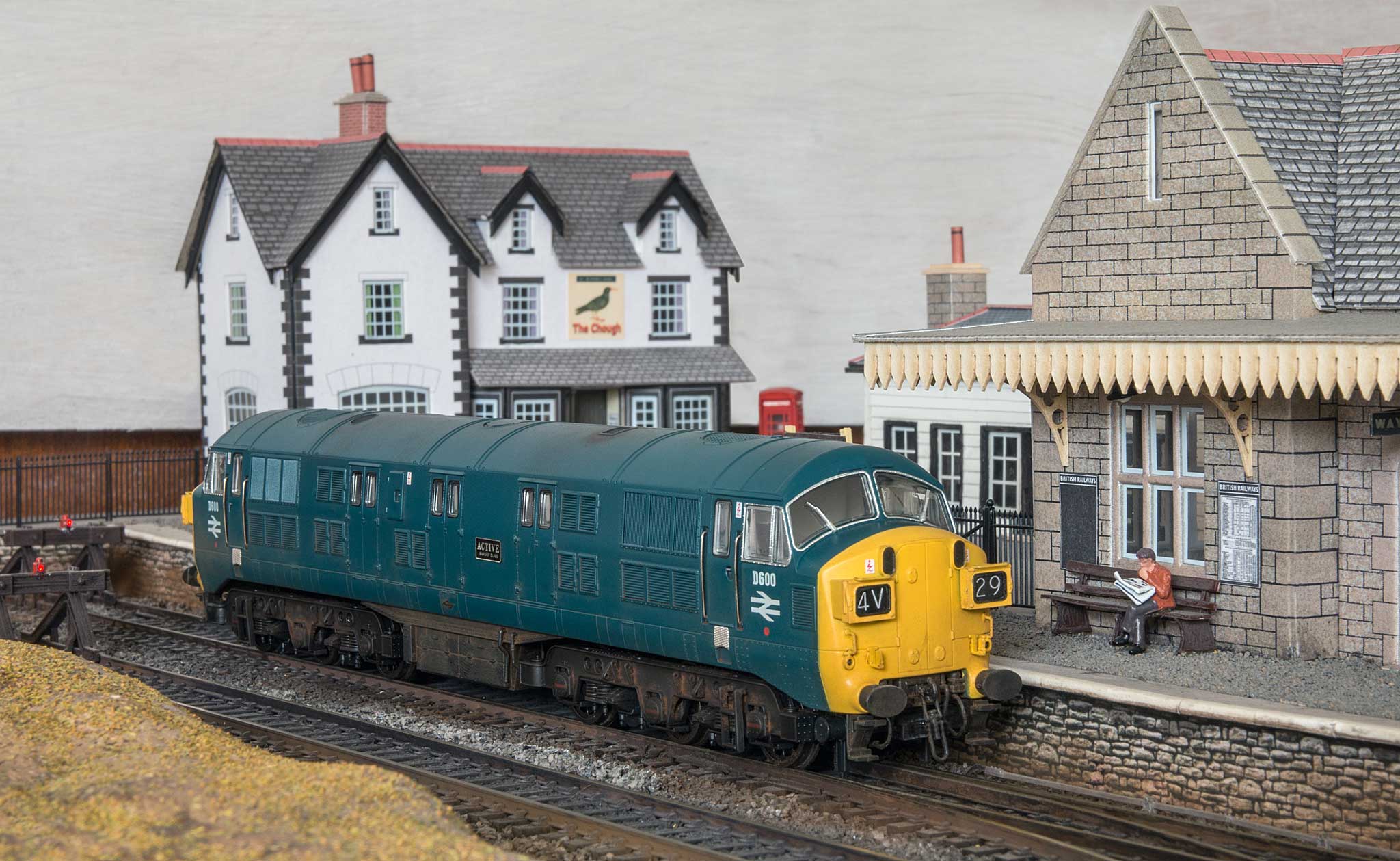 With "The Chough" in the background, D600 waits to run round its train at Trevelyan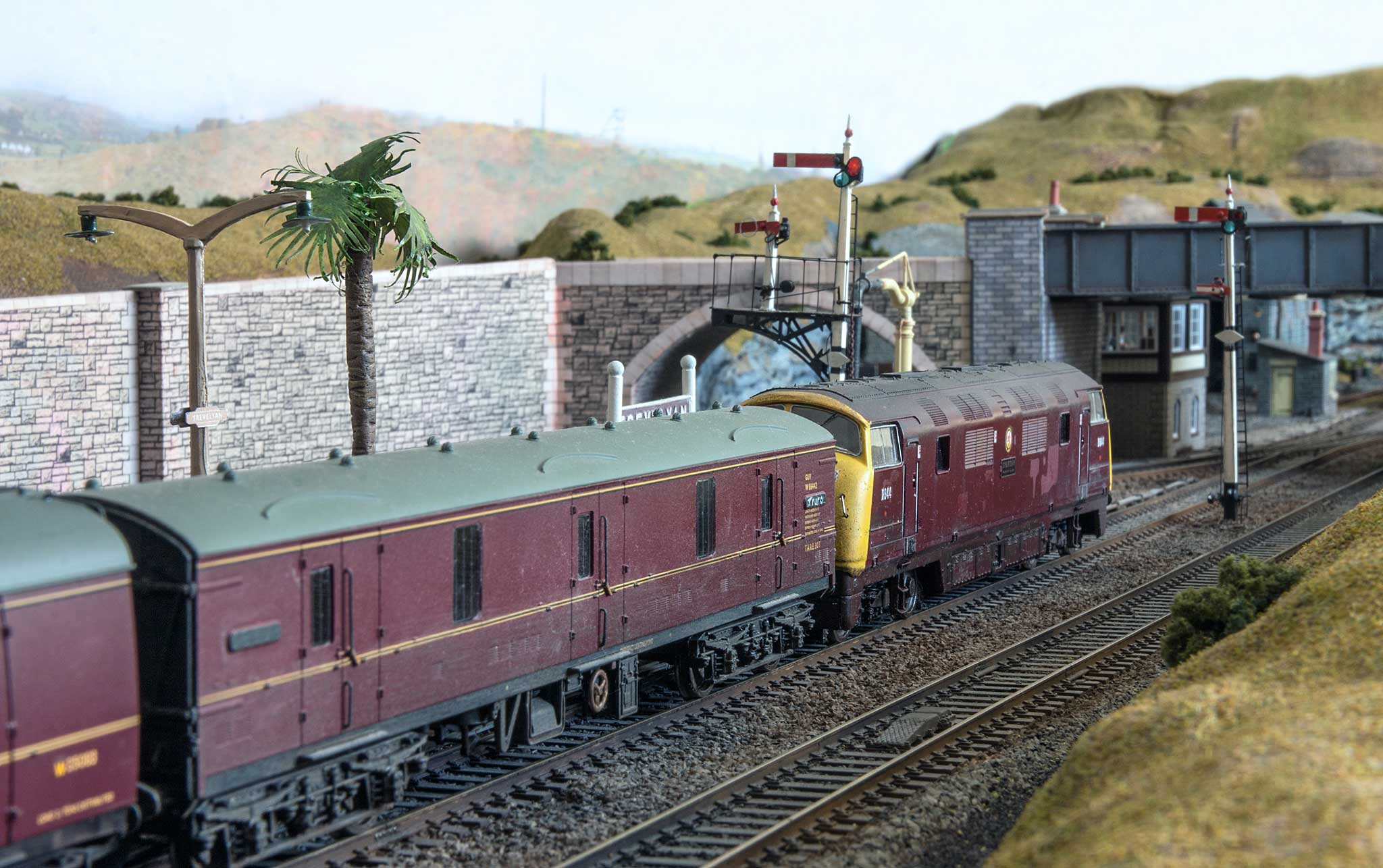 D844 SPARTAN is almost ready to leave with 1B58 17:15 Trevelyan - Bristol Temple Meads
An impressive NSE Dover Priory layout by Mr Turner from Dover! Oh to be on a ferry travelling on holiday abroad... maybe next year?! Or maybe the year after that...! Thank you for showing us your magnificent creation: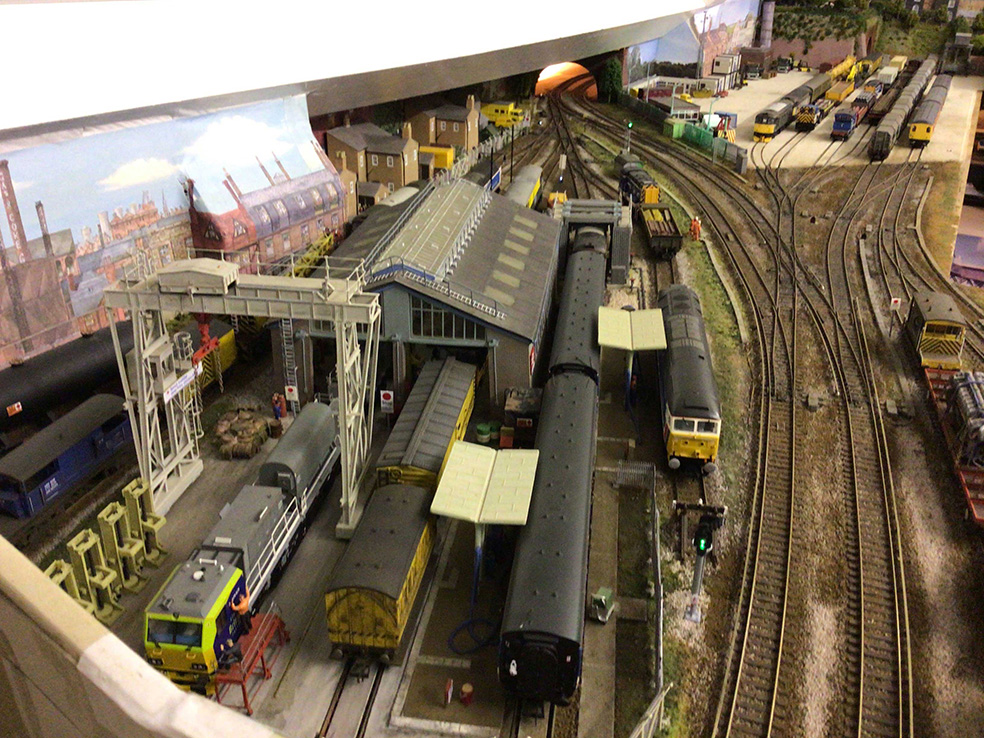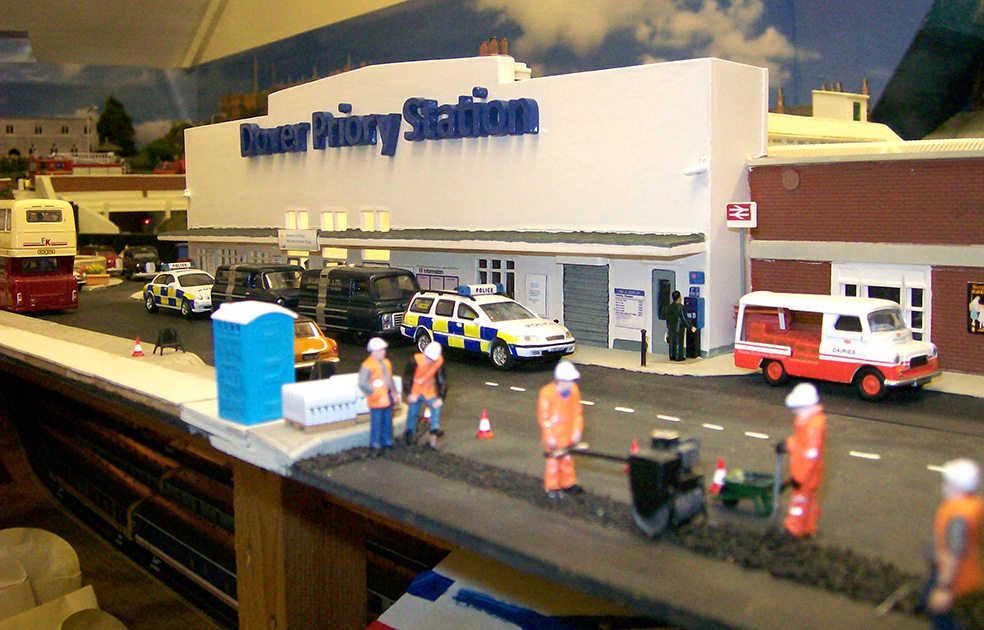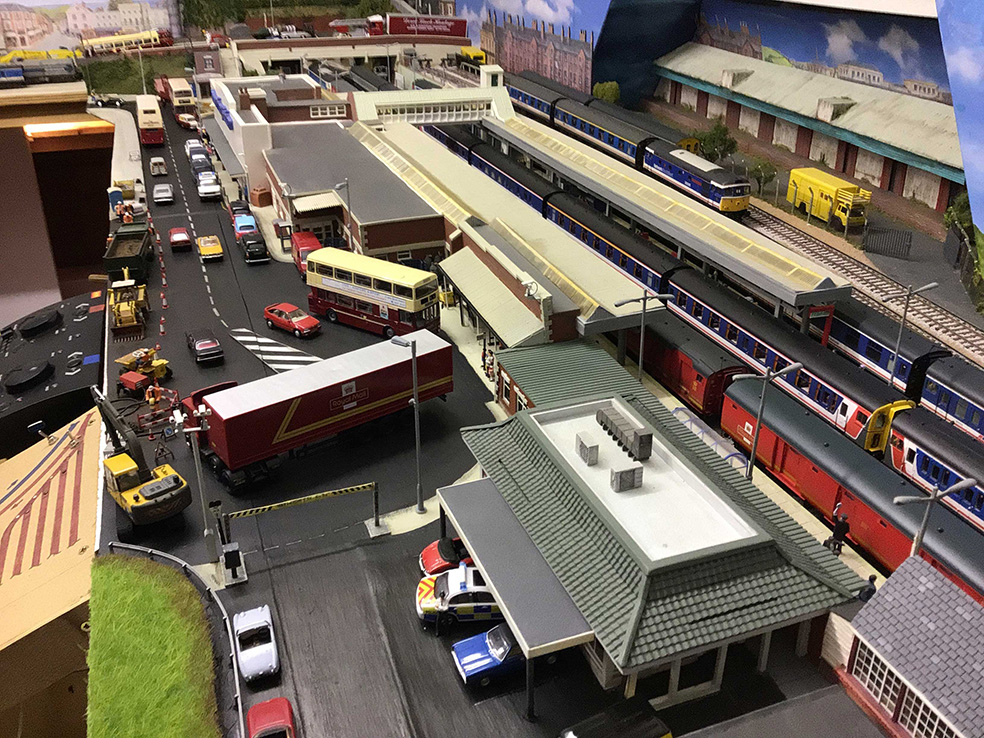 Mr Howell enjoyed a LSWR weekend on his layout! He wrote that the '02 is on push pull, the Beattie Well Tank on clays (what else) and the Adams Radial is on the beer train. The wagons are Lemlys Brewery of Folkestone, Palmers of Bridport, Otter Brewery of Honiton and Vallance Brewery of Sidmouth.' You are making me thirsty! Also note that Michael Portillo is still doing his piece to camera - ha!: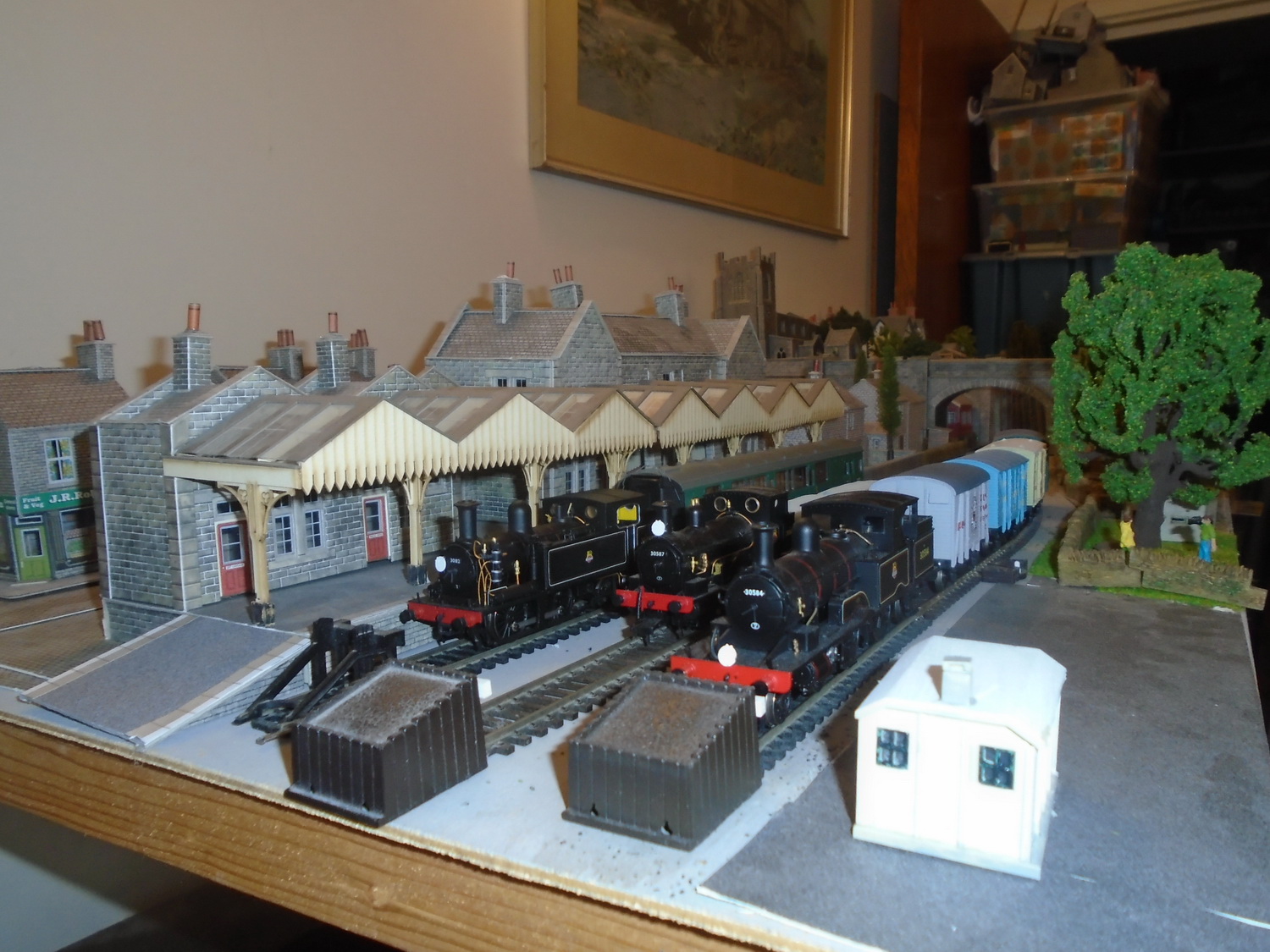 Mr Calverley sent in a wonderfully detailed image from his layout: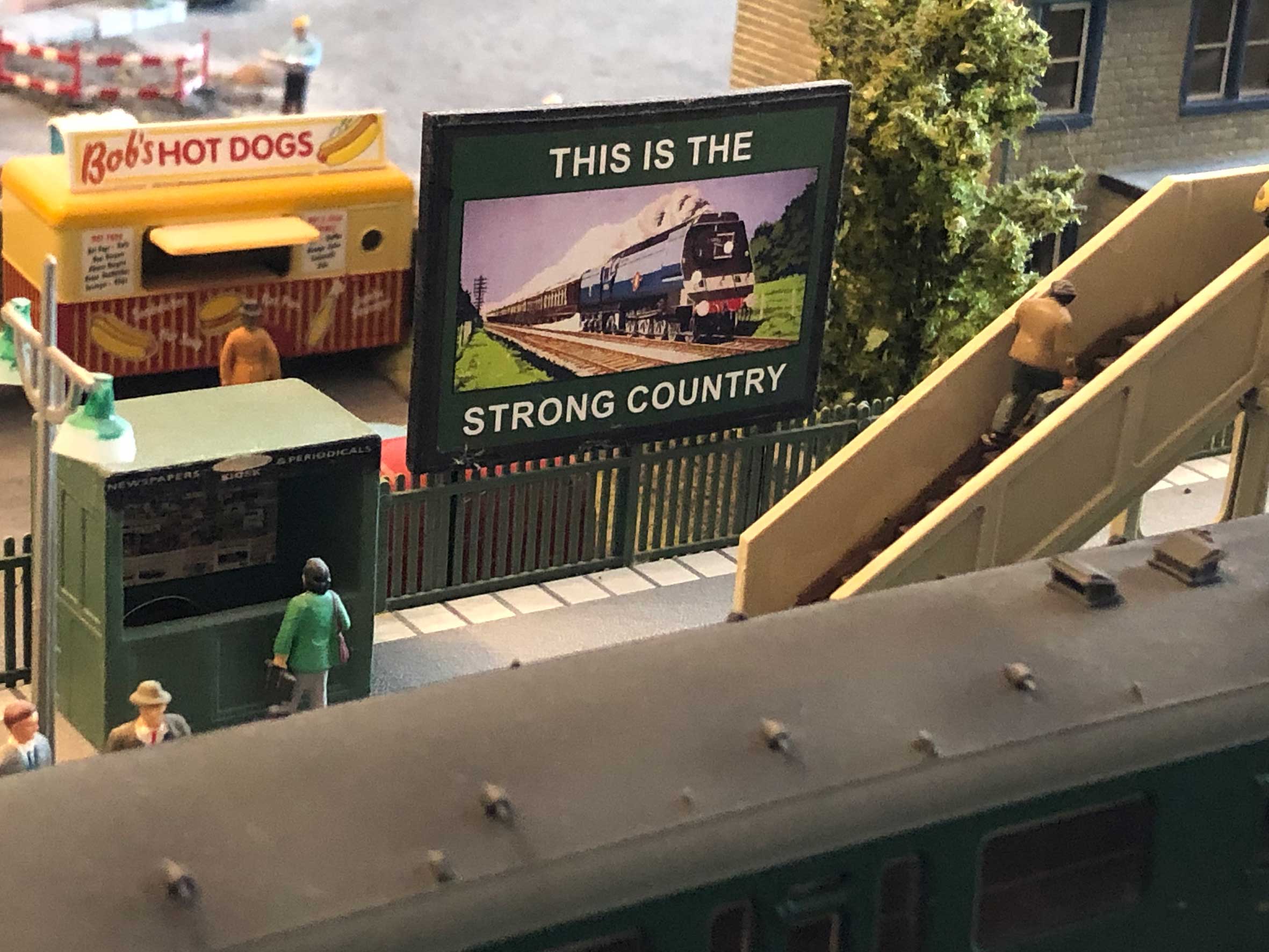 I received the most wonderful email from Mr Maltby. He now lives in Southampton but is originally from Falmouth, Cornwall! He told me that his layout is a traditional train set shape and he is trying to fit in as much as possible! It looks lovely and busy I must say! My favourite bit from his email was when he told me that the Hornby King Arthur Class, as seen in one of the photo's below, was bought for him by his wife (from our Camborne shop!) on the day they got engaged in St Ives as his engagement present! Absolutly brilliant!: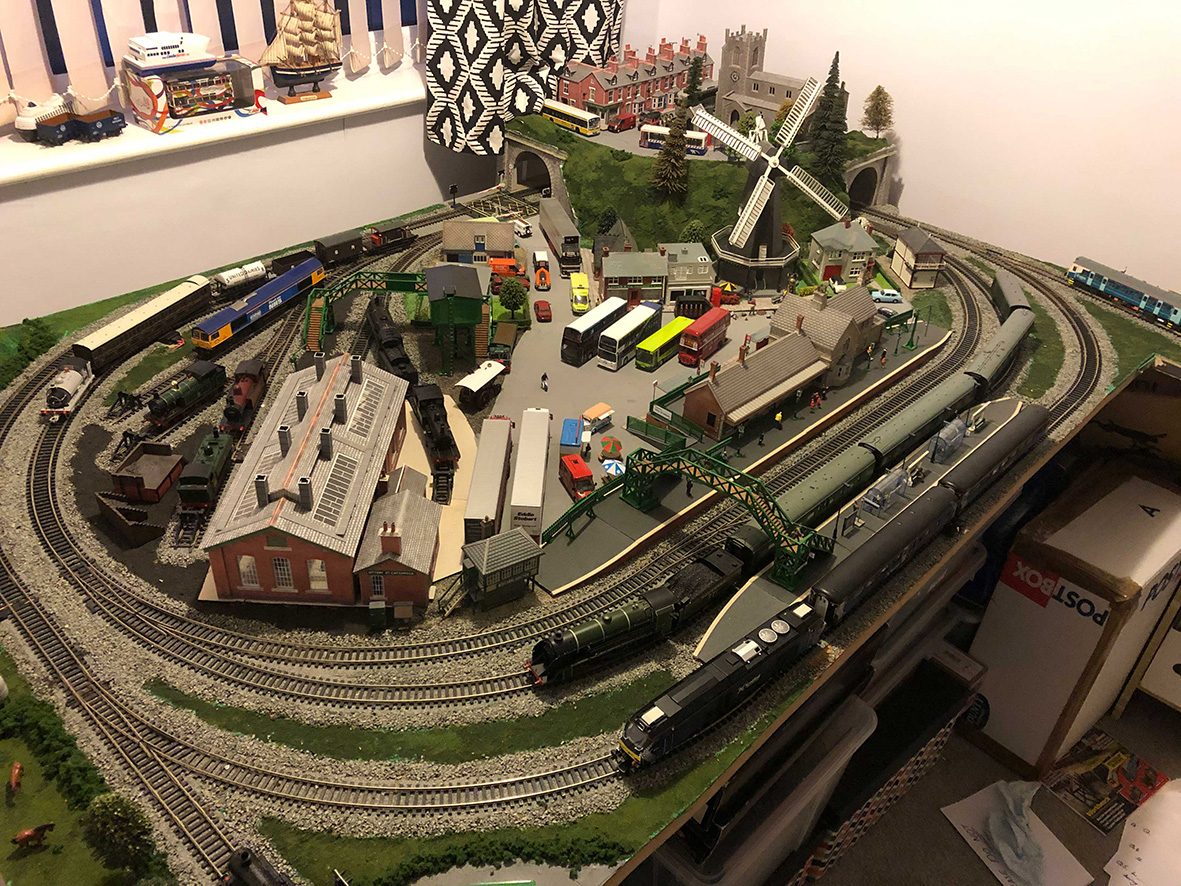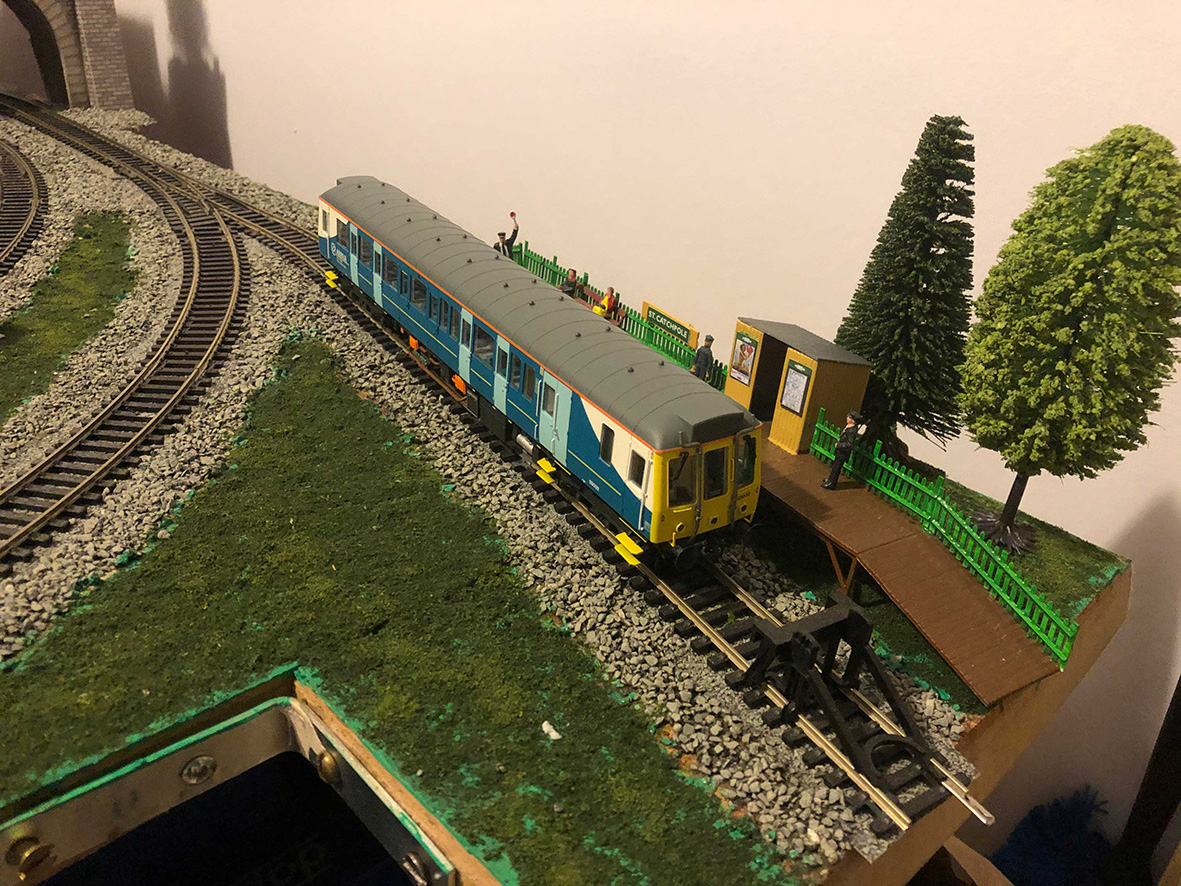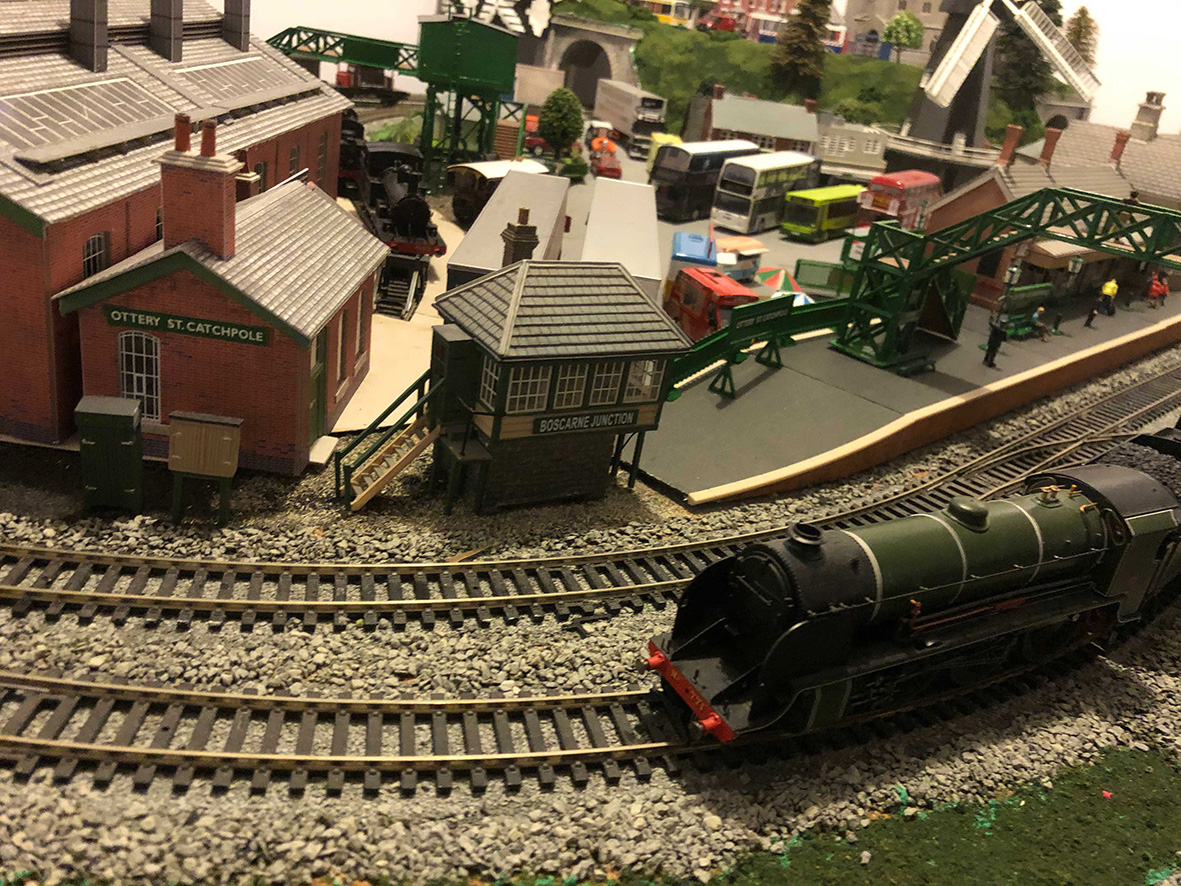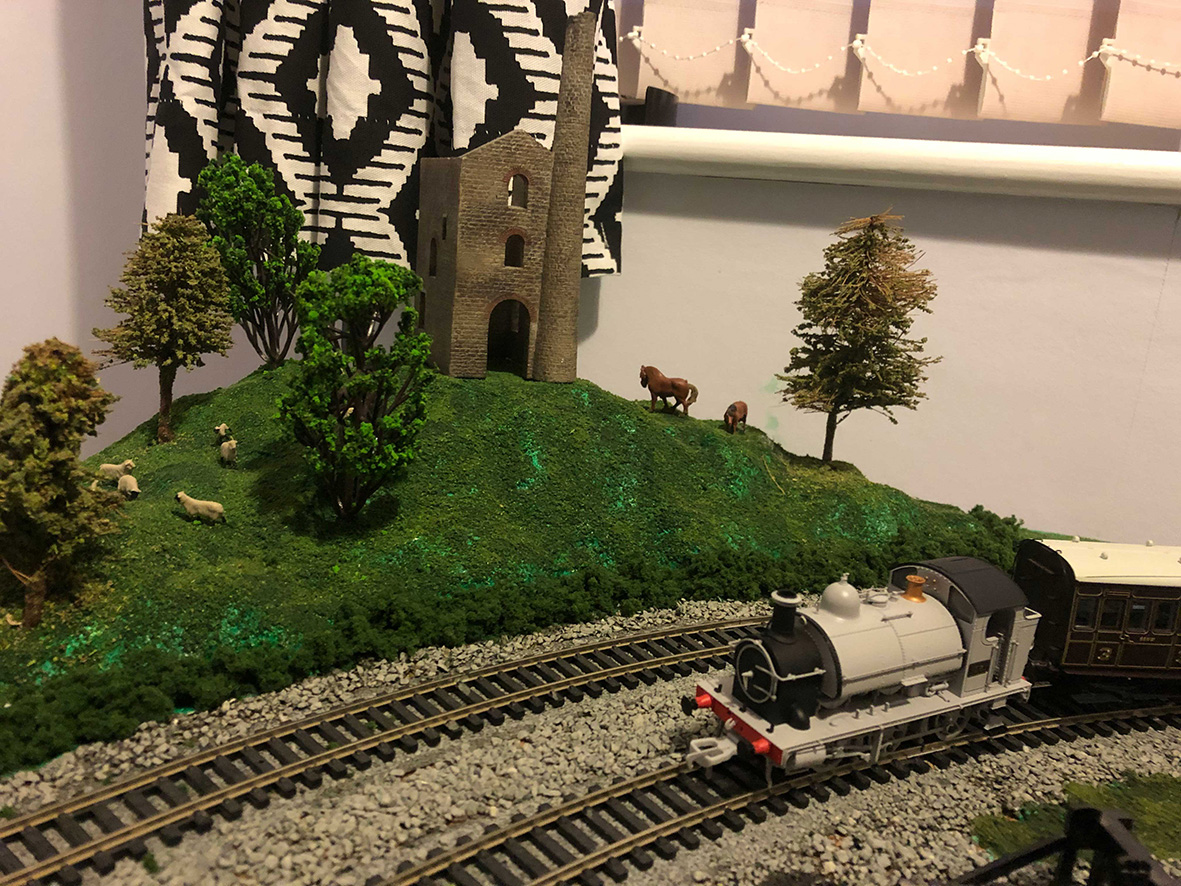 Mr Au emailed me and mentioned he

was lucky enough to fire 'Calbourne' when it visited Swanage! He loved it so much he started volunteering on the Isle of Wight - brilliant! Here are photos of his KMRC 'Calbourne', which completed his BR set, on his superb layout: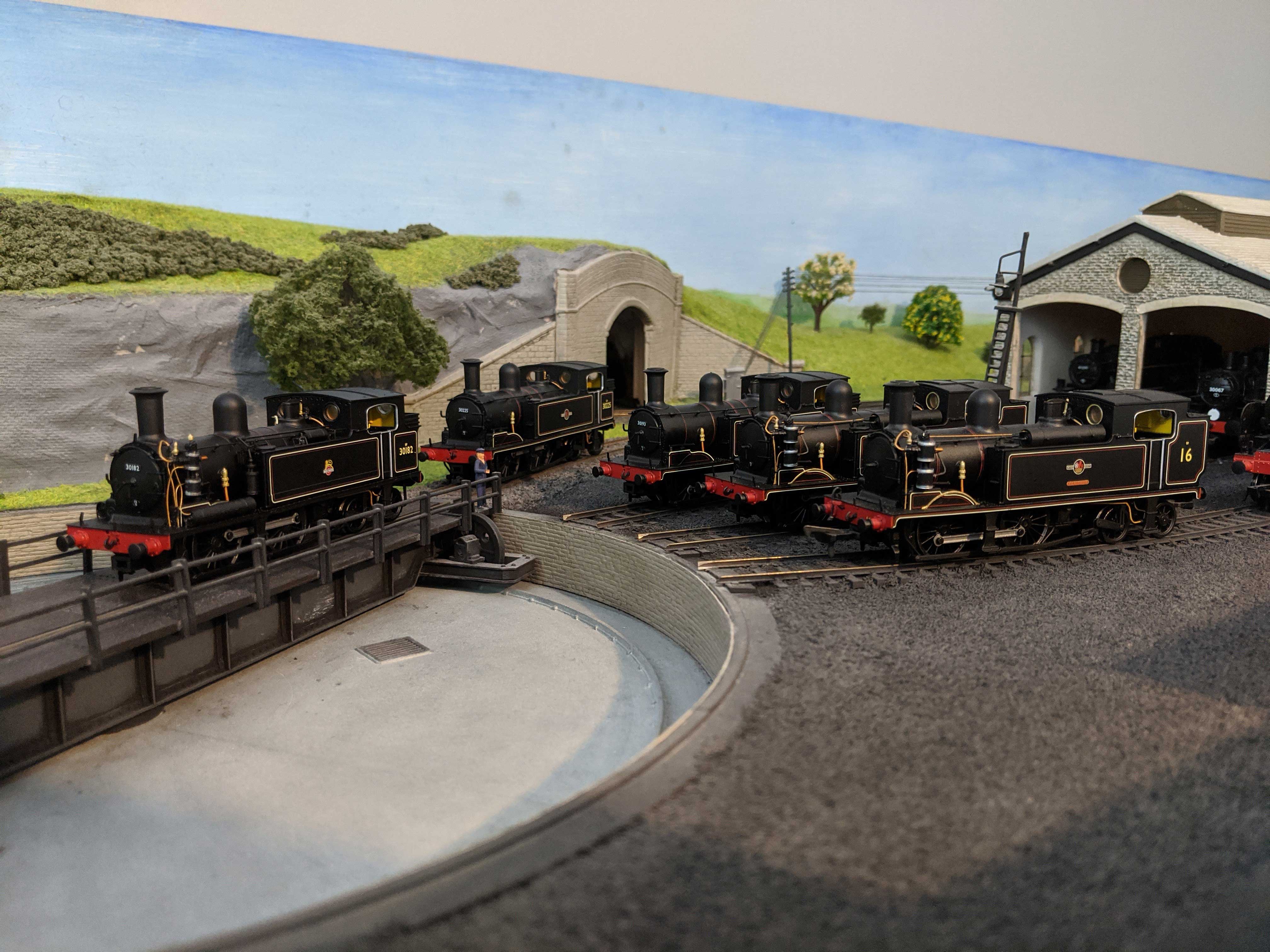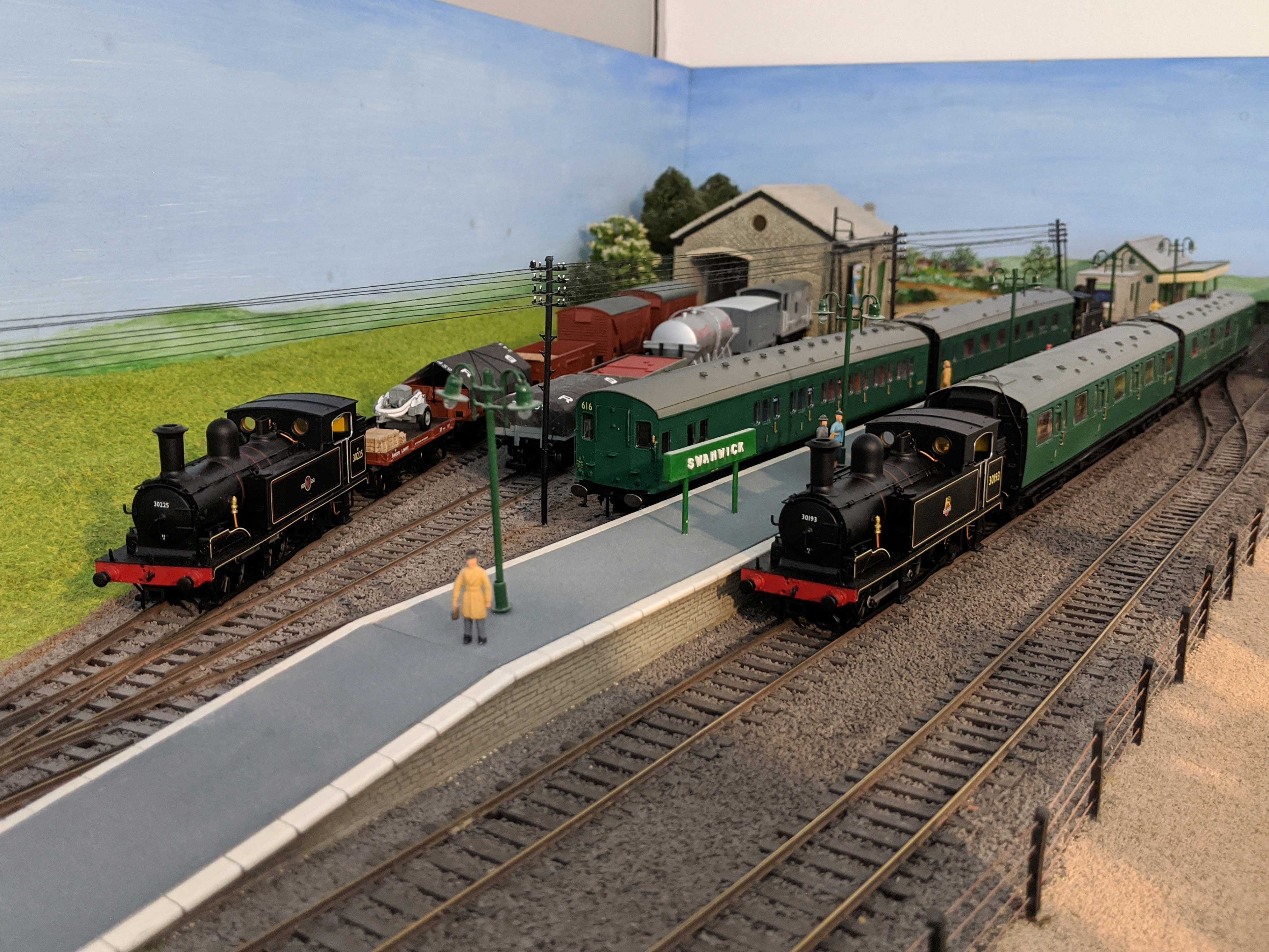 Rather than a layout this week we have a lovely little helpful hint! Mr Murphy had a lightbulb moment on making spouting, or guttering as we know it in the UK, for OO gauge models! He makes a lot of the buildings for his club's layout (Greater Waikato Railway Modellers based in Cambridge, New Zealand - where 35 members mainly model OO in their version of southwest England, with the current layout almost all scratch built), and this has been a detail he has found almost impossible to achieve. Well not anymore!


Guidance for spouting/guttering - wording by Mr Murphy:

Making spouting for OO scale buildings has eluded me for years but I think I have cracked it in a most simple way. And it is free - or at least highly subsidised by the household budget - the humble cereal packet! Ignore the contents, we only want the box.
I use the folded corners of cereal packets as tabs to support the internal corners of my buildings - they come pre-folded. I noticed that the fold is 'rolled' to form quite a neat, rounded ridge of about 1mm (3" in 4mm scale). I spread the fold flat and trimmed along one side of the roll and then about 5mm along the other side. I tucked the 5mm side up under the eaves of a building so that the roll-edge sat about slightly proud and 'voila' - spouting!
The glossy surface of the cereal packet needs to be scuffed (wet & dry paper) to hold the acrylic paint. Although this side will never be seen again, black adds a 'shadow' effect under the eaves. The 'raw' side and roll can be painted to match the building. Once the paint is dry, glue the 'raw' side, tuck it up under the eaves, adjust the protruding roll so that it sits slightly proud of the eaves, clip in place until the glue sets, remove clips, and admire.
Commercial downpipes or florist's wire complete the job.


Graham, from Suffolk, is back with more images of his fantastic OO gauge

Gosport Road and Stokes Bay layout. In his words...

"The theme is a summer Saturday, circa 1959, when strange things happened...


Graham's latest re-naming is of a King Arthur class 30799 Sir Ironside to 30804 SIR CADOR OF CORNWALL. It was an Eastleigh 71A loco so suits his theme and, as Graham mentioned, also retained its 6 wheeled tender to the end (Feb 1962).

Mr Howell
Mr Boffy
Mr Bracking
Mr Gower

Mr Boffy
Mr Grainger
Mr Hunt

Mr Mepham
Mr Gunstone

Mr Willcocks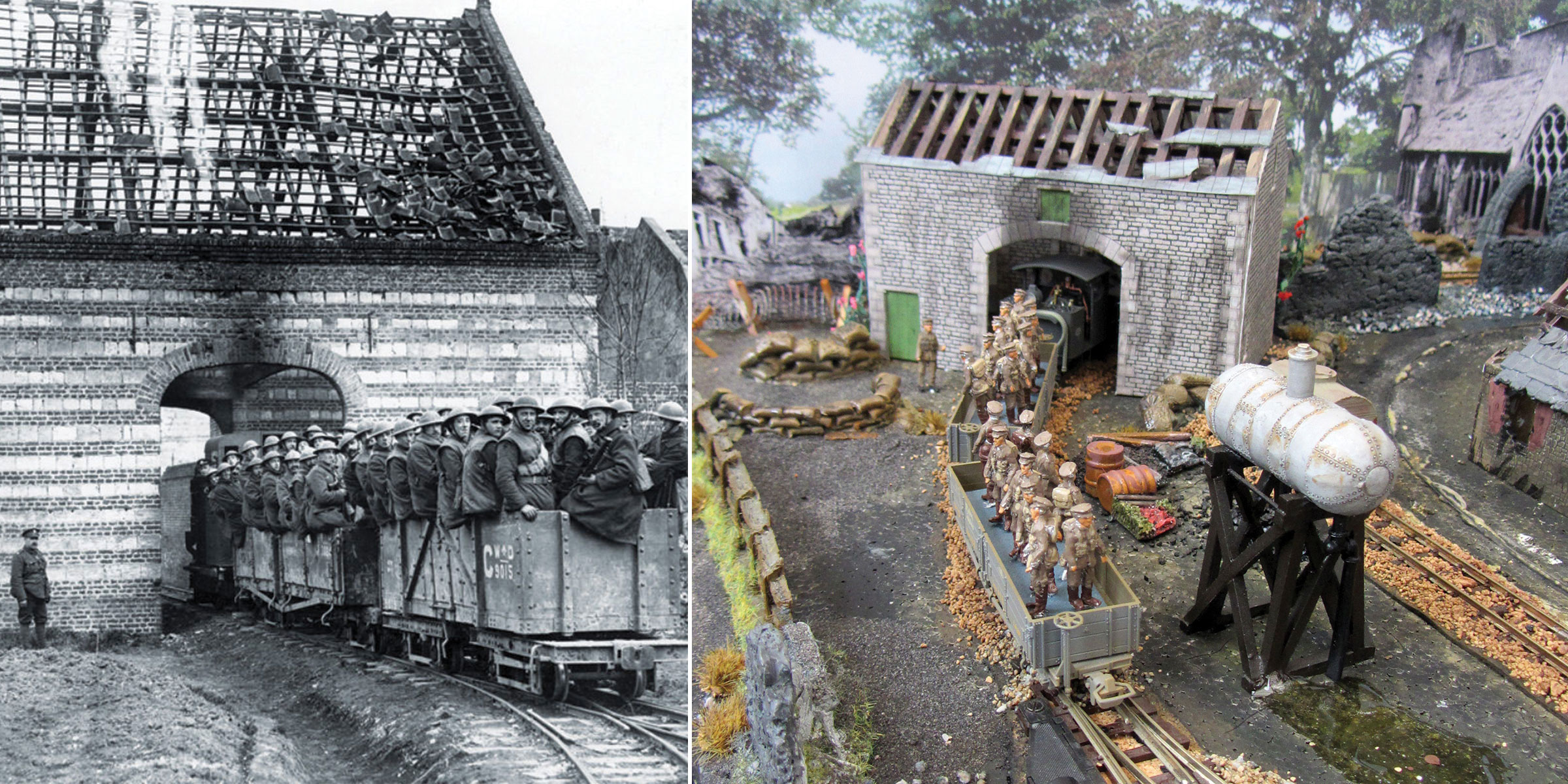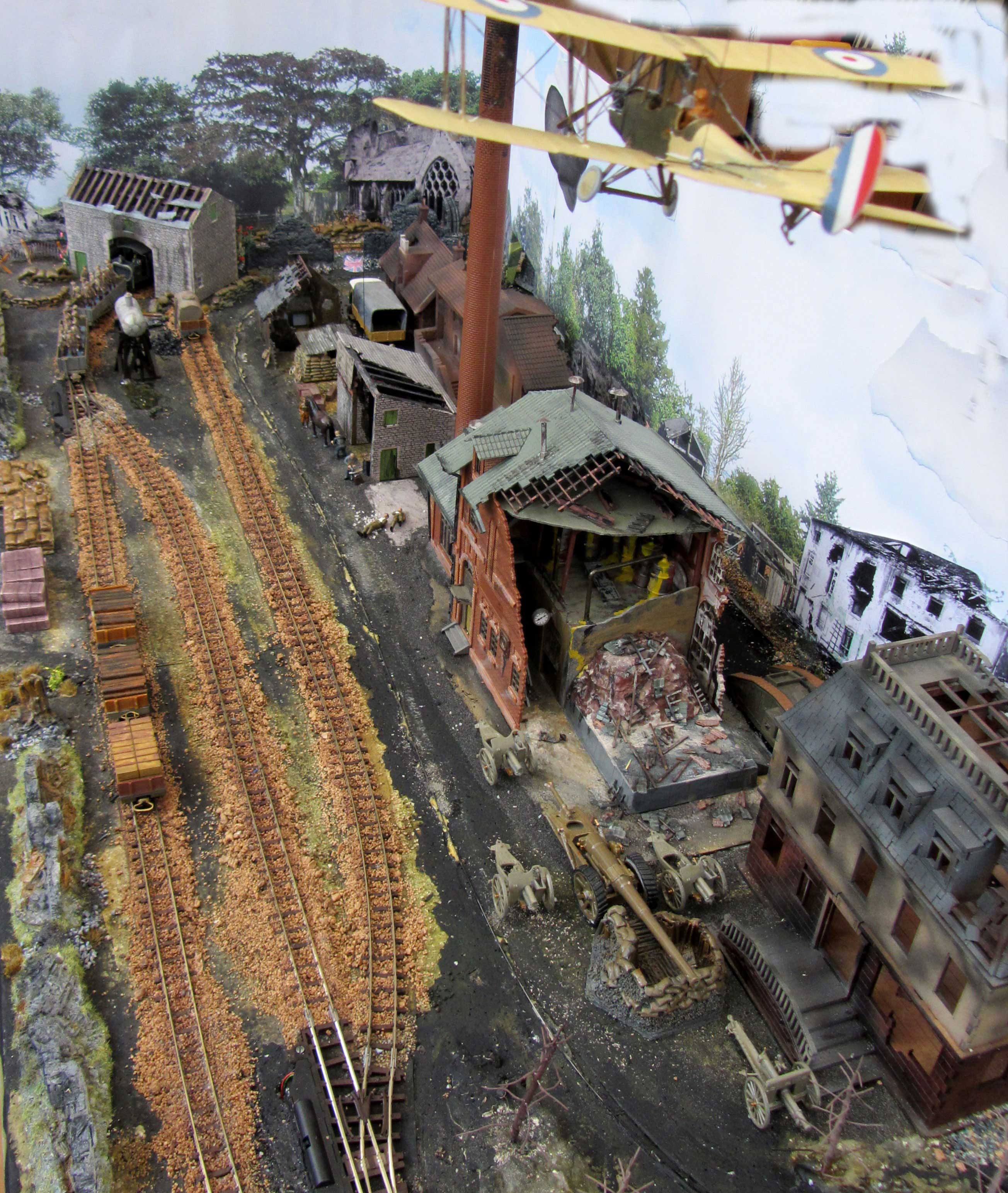 Mr Jones




Mr Hastings

Mr Burgess

Mr Sinden


Mr Dear


Mr Ruming

Mr Calverley

Mr Davis

Mr Faulkner



Mr Squirrell

Mr Thompson

Mr Darragh


37521 waits to head North at Rannoch with a pair of silver bullets for Corpach


Rannoch Station


62005 heading North with the empty coaching stock for the Jacobite


37521 heading south with the empty tanks from Fort William

Mr Hull
Mr Clayton

Mr Calverley

Mr Hall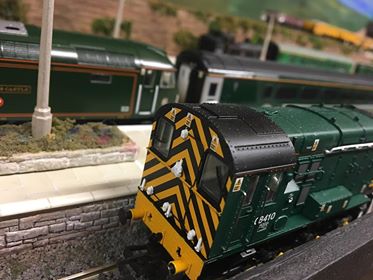 Mr Dixon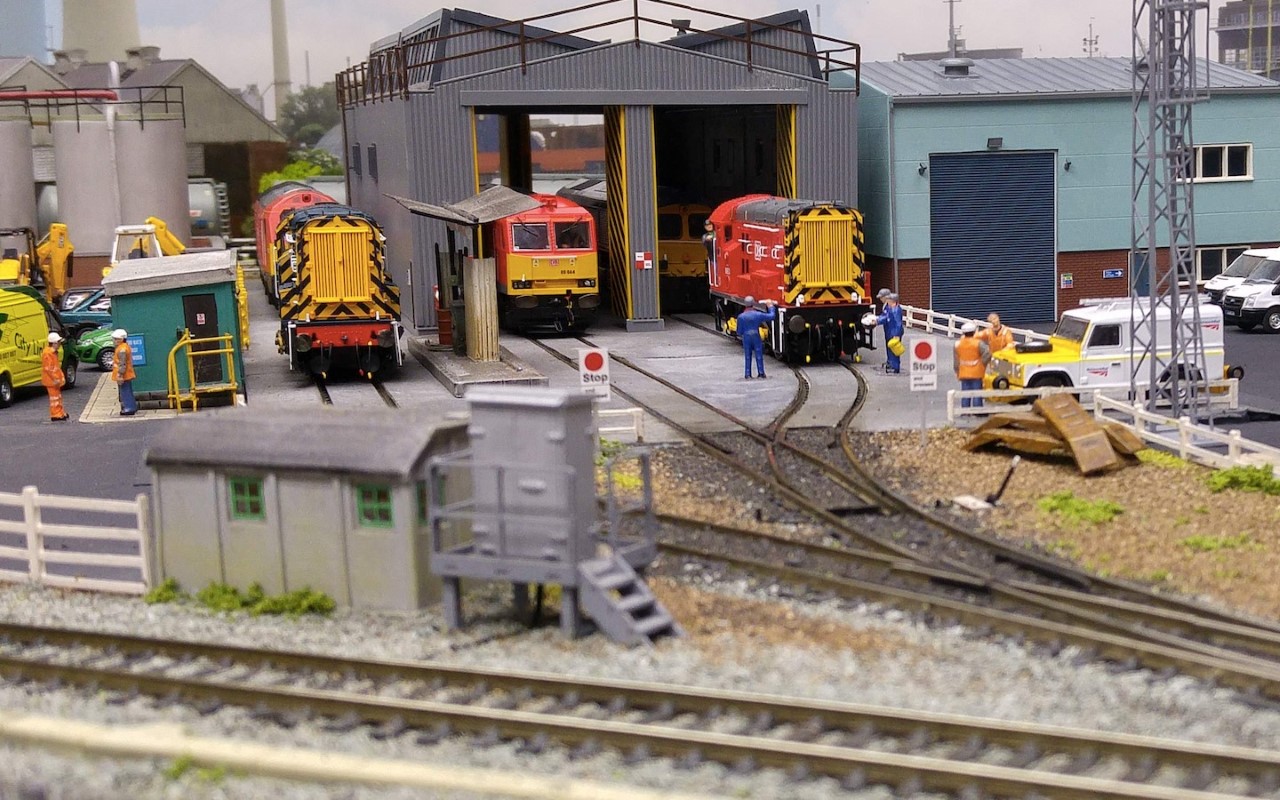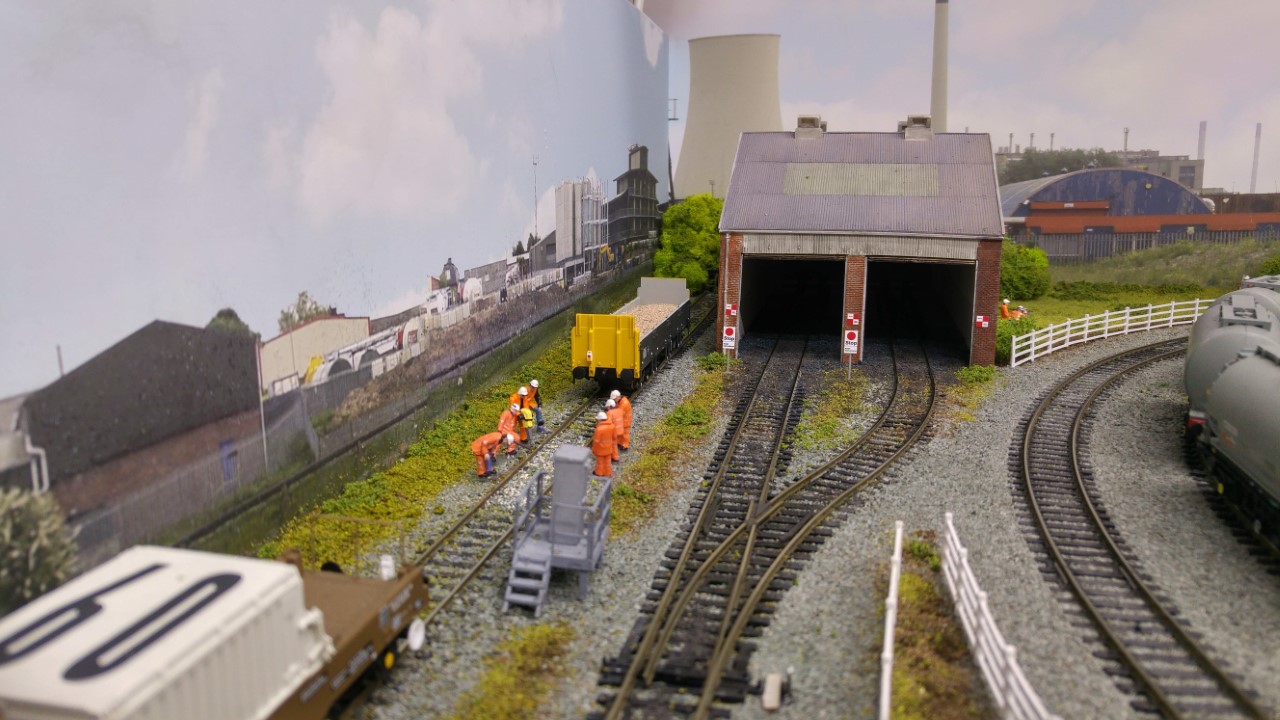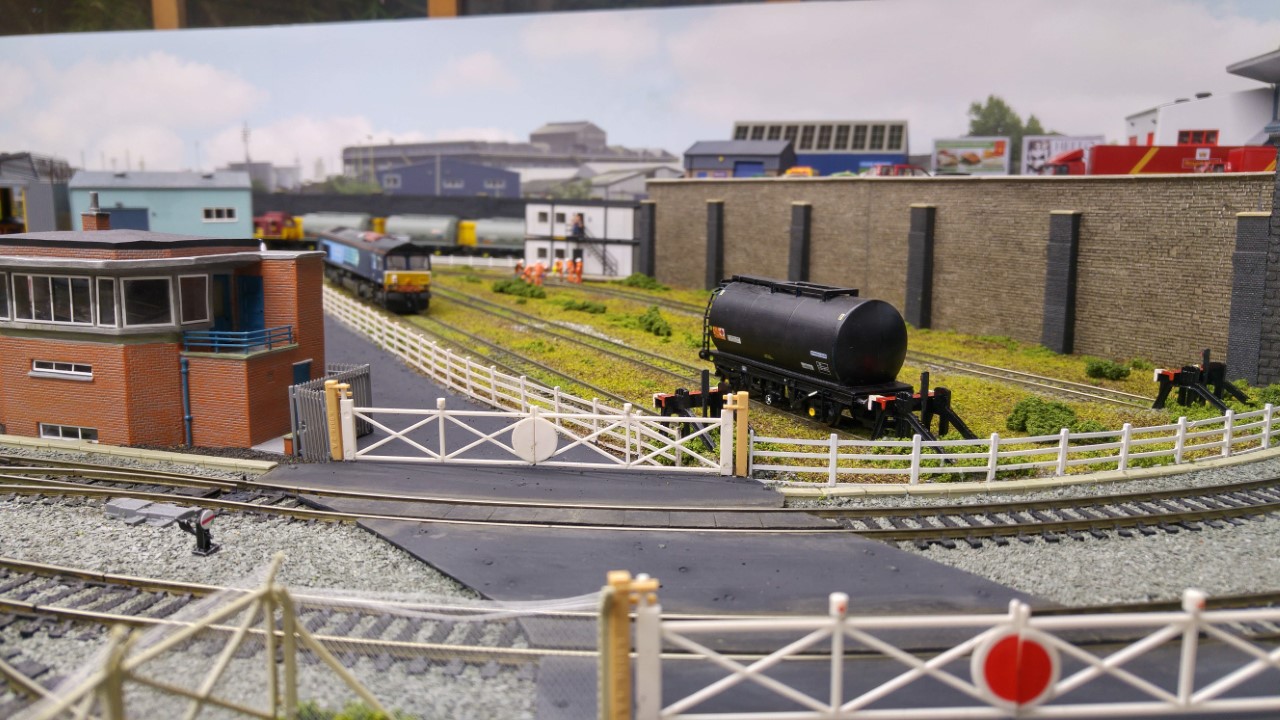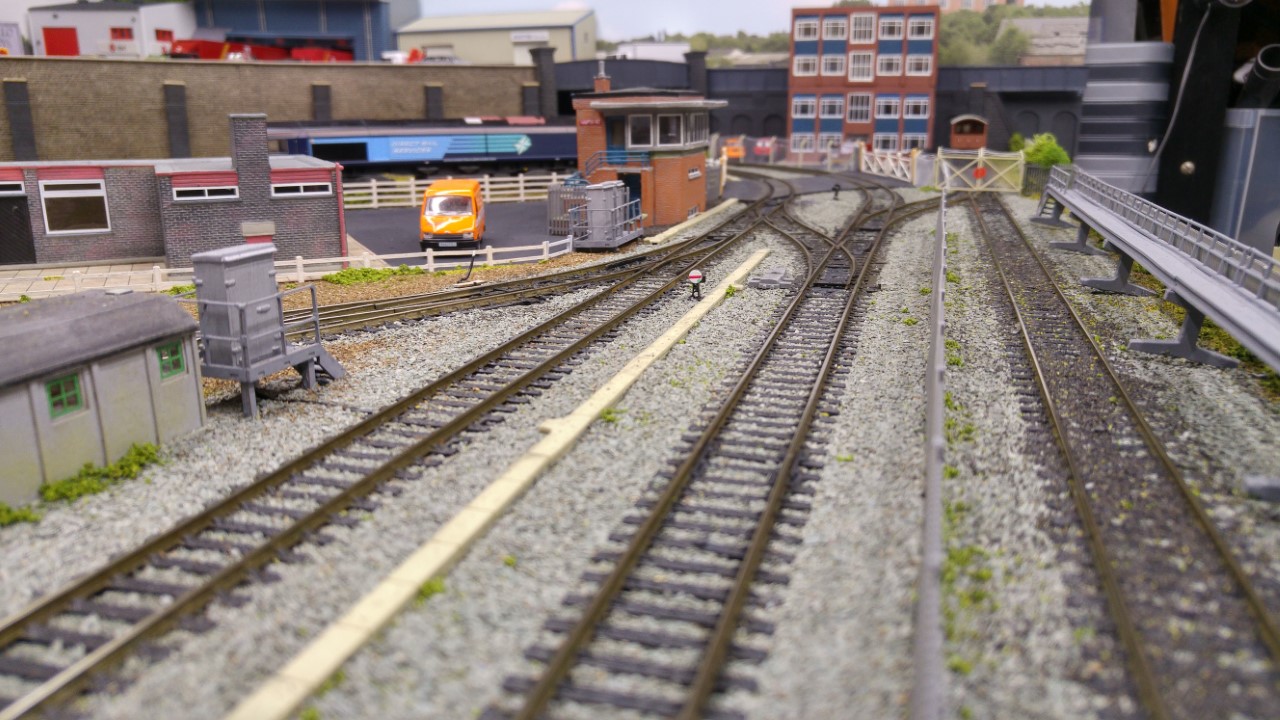 Mr Plowman


Class 41 No D602 hauling the down 'Cornish Riviera' approaching Ashprington Road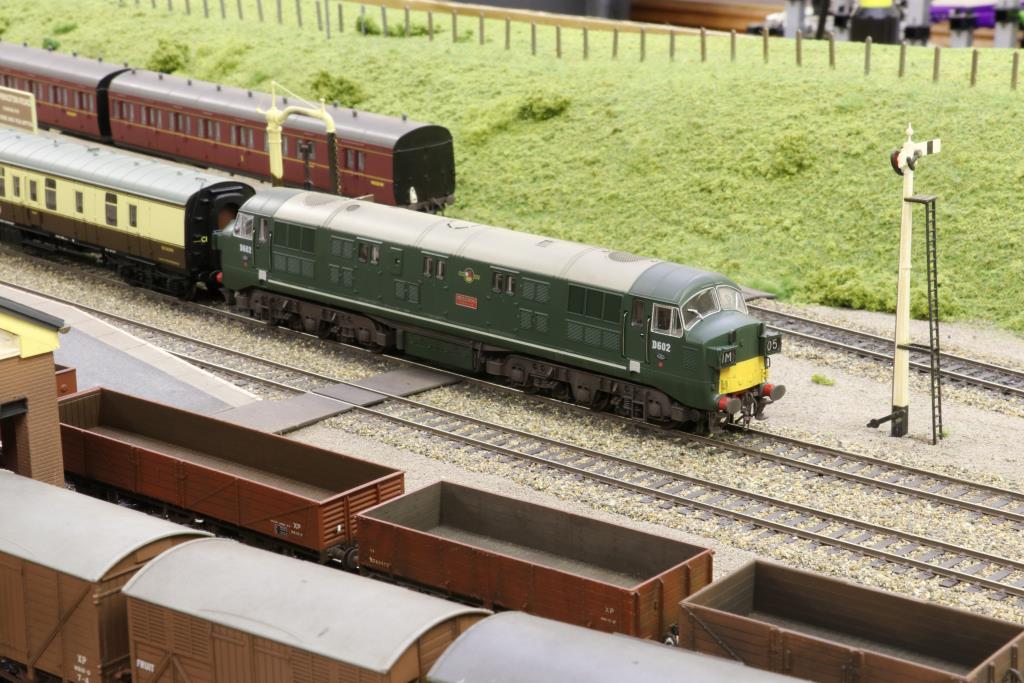 Class 41 No D602 hauling the down 'Cornish Riviera' waiting to depart Ashprington Road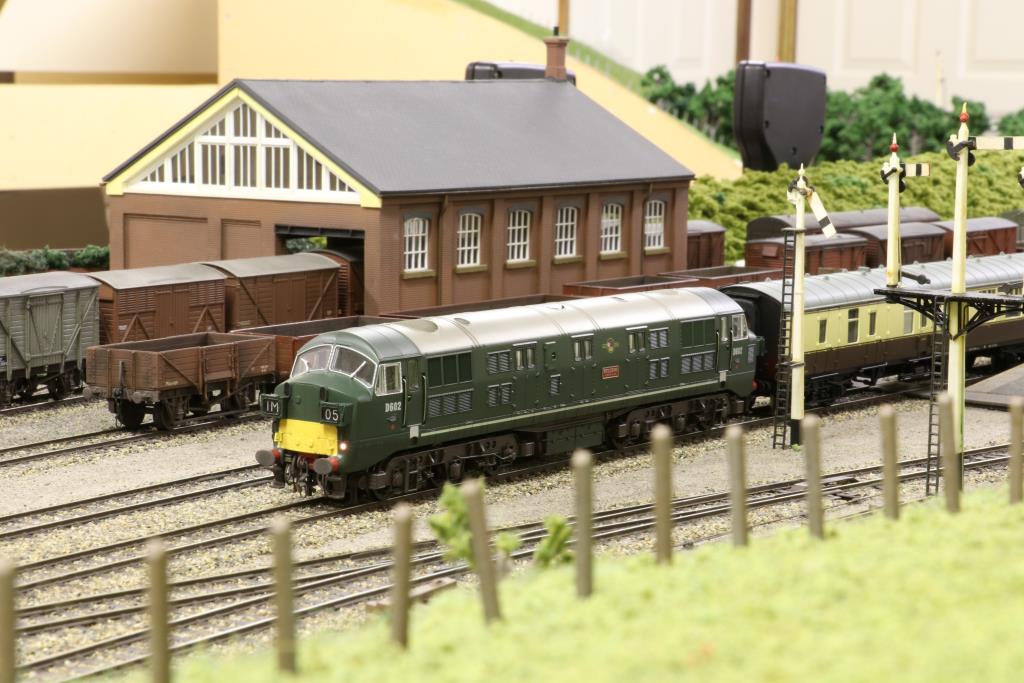 Class 41 No D602 hauling the down 'Cornish Riviera' leaving Ashprington Road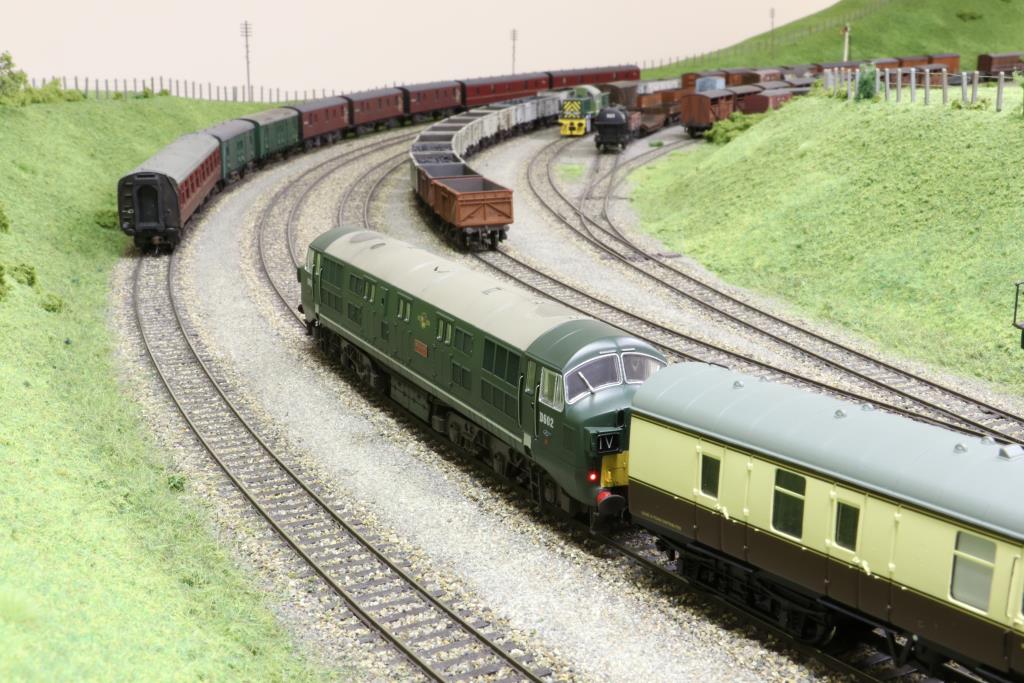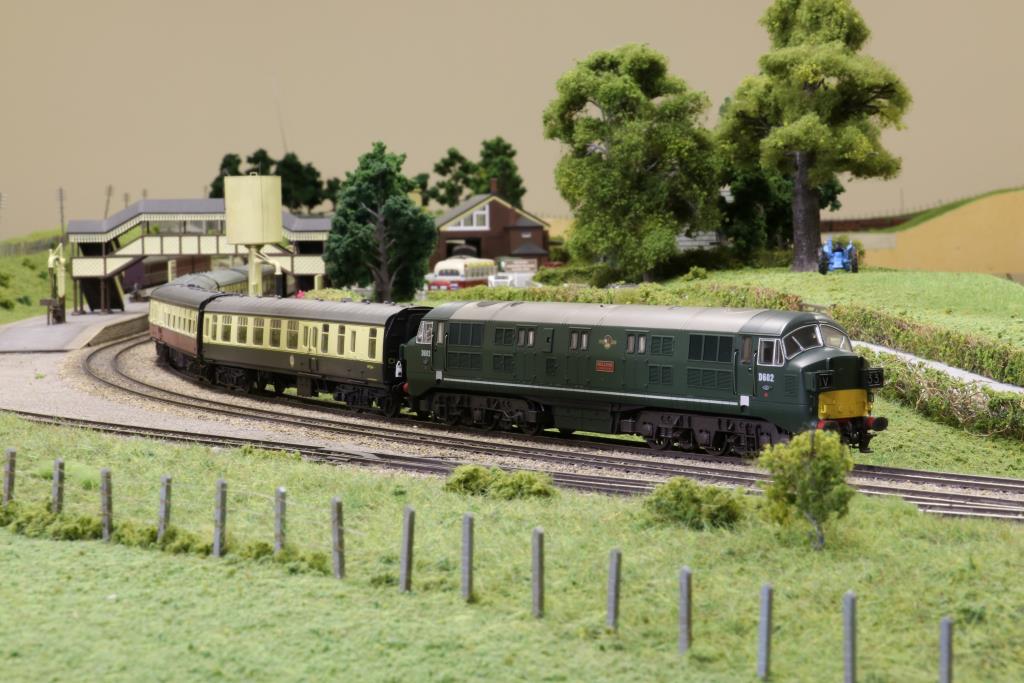 Class 41 No D602 hauling the up 'Cornish Riviera' leaving Ashprington Road
Mr Mytton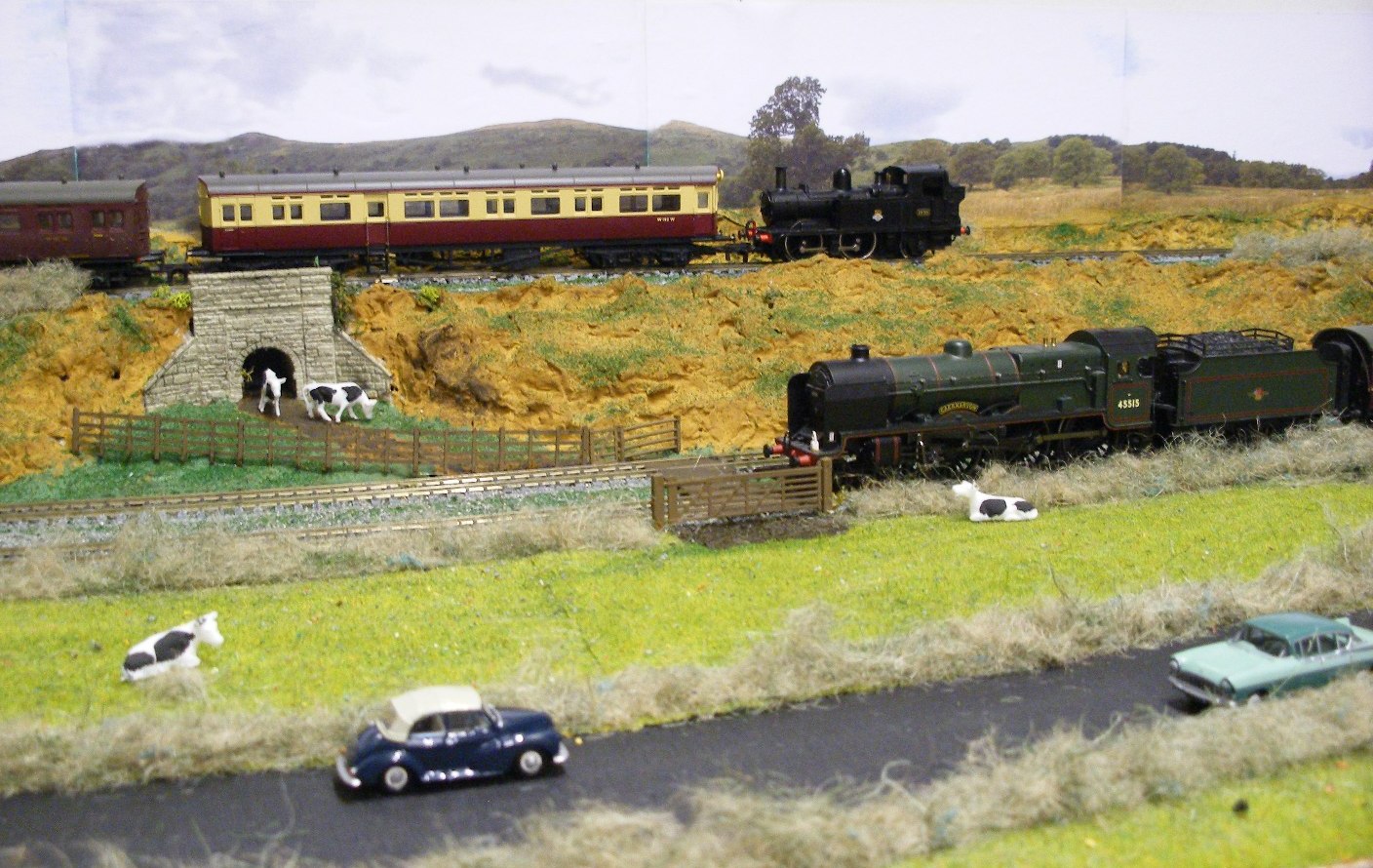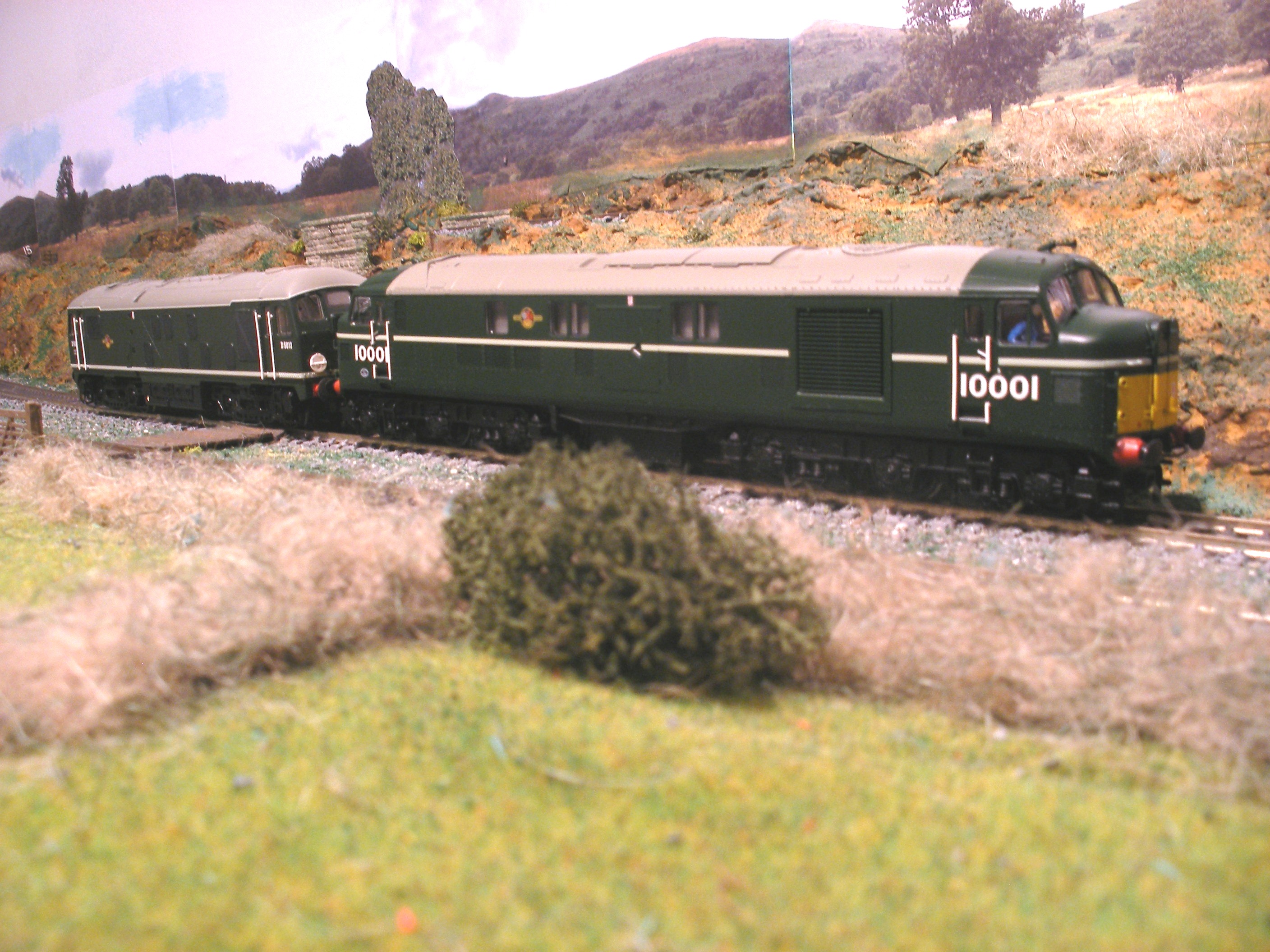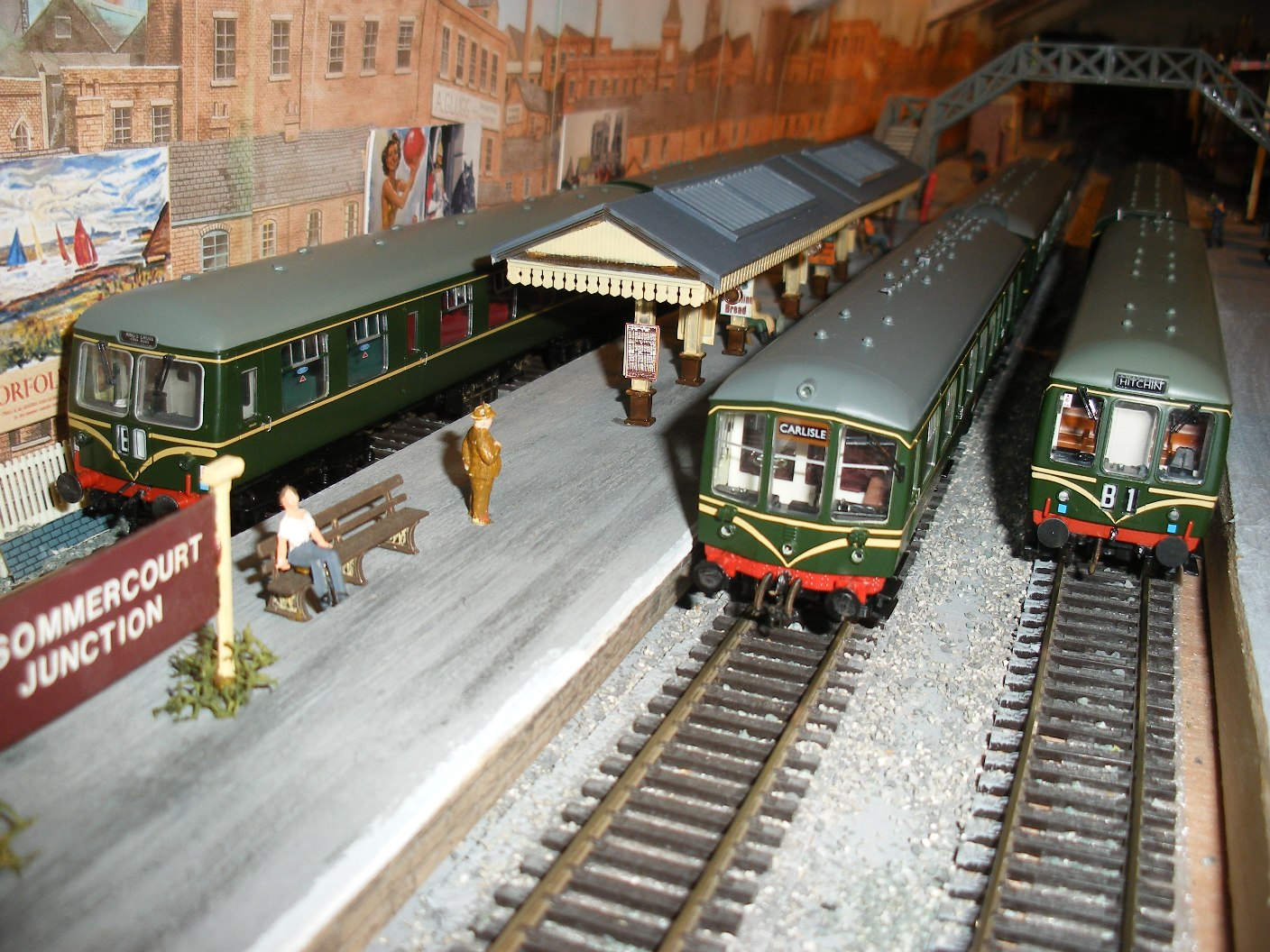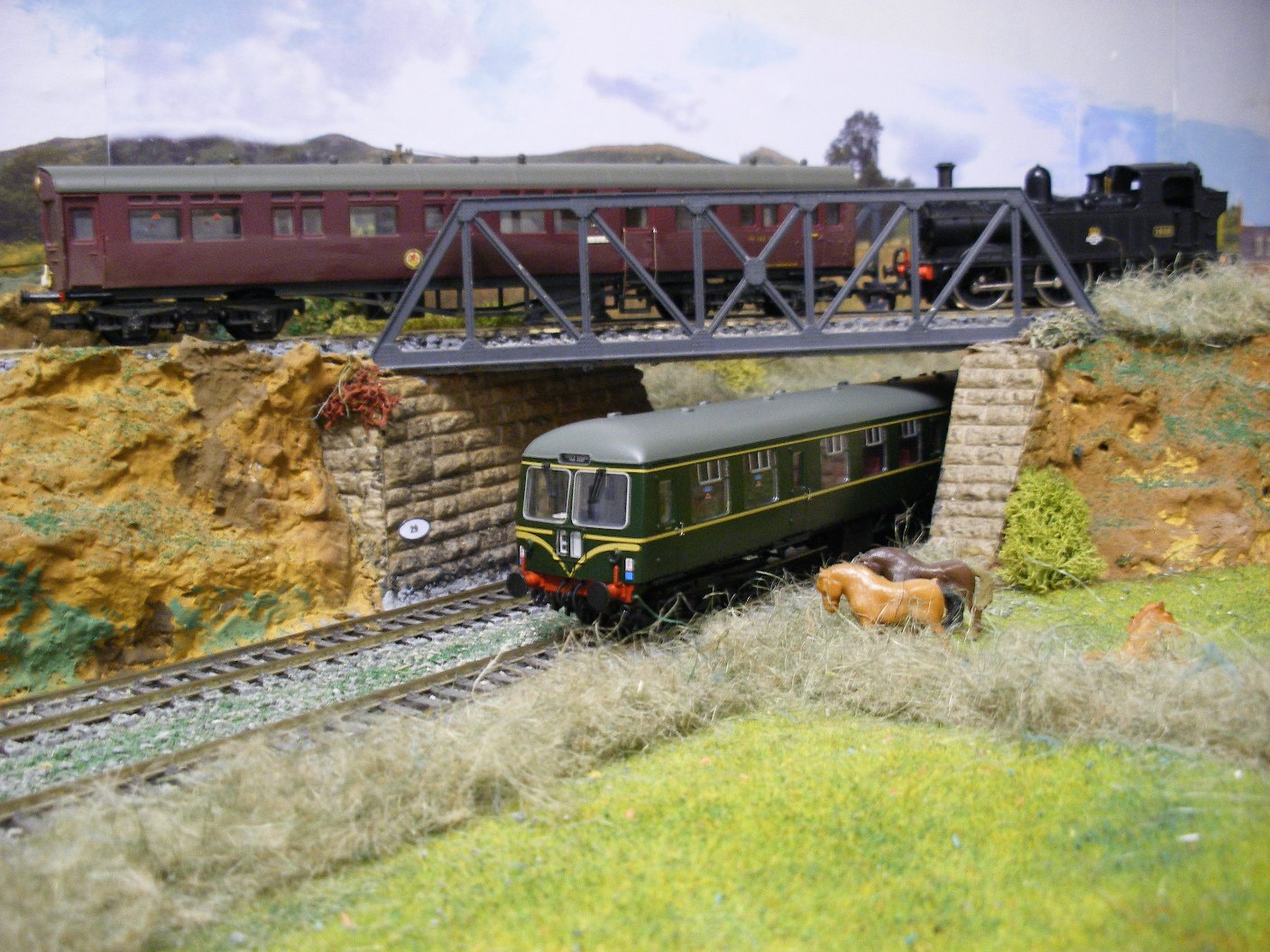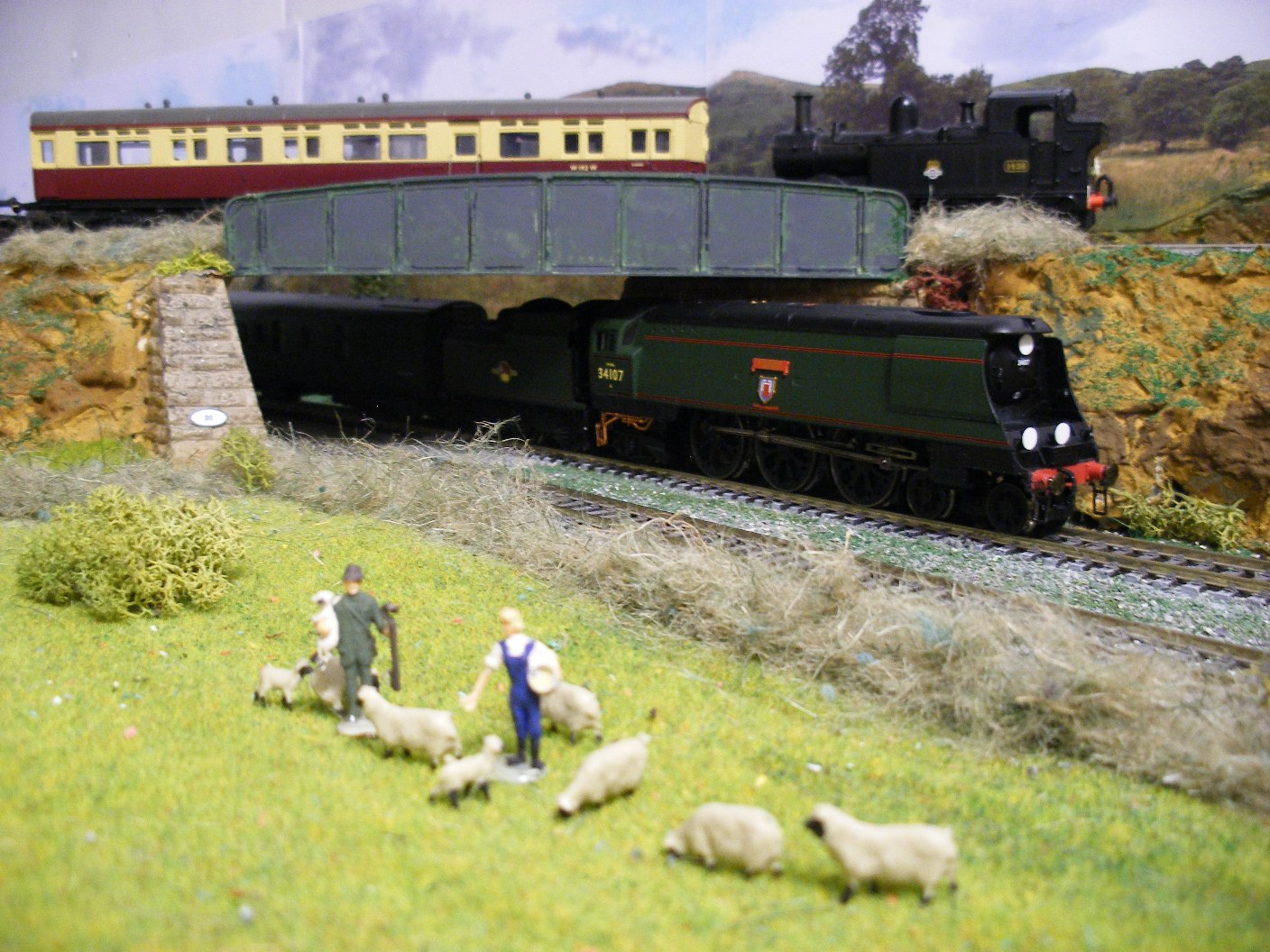 Mr Easter
Mr Roberts
Mr Lynn

Mr Faulkner

Mr Vickers



Mr Barden


Mr Ludlow




Mr Taylor



Mr Hampton




Mr Trevaskus



Mr Rich






Mr Haigh


Mr Stone
Mr Lynn
Mr Jackson
James & Alex Morgan
Mr Hale

Mr Goyvaerts

Mr Steele
Mr Potter

Photographed Mr Wildman on behalf of Mr Turner

Mr Harris


Mr Bagaley
Mr Clarke
Mr Warren
Short of local milk for the production of their clotted cream, two famous Cornish dairies have dispatched tankers to collect milk from Hemyock.
Arriving at Hemyock with a load of dairy produce for distribution under the United Dairies banner, another famous Cornish dairy's vent van is followed by a GWR Toad, branded "Hayle RU". It has just passed the PW Gang fully equipped with it's Holman/Compair compressor.
Four of Mr Warren's hobbies captured in one photo - railway modelling/caravanning/South West Dairies and Morris Dancing!
A busy morning in the Creamery yard.
Mr Siden
Mr Spooner


Mr Jones




Mr Nall





Mr Lynn


Mr Gunstone



Mr Hill






Mr Davis


Kevin and Robin
Mr Potter with his friend Steve

Mr Cole

Syd






Mr Ruming

Mr Evans
Mr Evans





Mr Hayes



Mr Lenz

Mr Willetts


Mr Hemming