Customer Layouts

Are you particularly proud of your layout handiwork?! We would love to see your layout and even showcase it here for all to see and admire! If your photo happens to include a KMRC Exclusive - well we won't be complaining! Please send photos into sales@kernowmodelrailcentre.com and pop in the subject line 'FAO Hayley Newsletter'.

Keep an eye out on new layouts appearing weekly! Please note that it is me, Hayley, so don't expect any 'professional' opinions :)

A local, Mr Trethewey, sent in his OO gauge layout based on Pangbourne, in the Thames Valley. This is his second layout based on this location, and smaller than the first. It shows the 4 track mainline, the A329 and the Thames. Fantastic - thank you for sharing it with us!
This little diorama was put together this week by Mr Howell. In his words it features 'the wonderful Metcalfe kit of the Crofters Cottage and Barn. It fits quite nicely next to my railway board, as you will notice Michael Portillo is still making railway programmes in the background on the main board. The animals in the fields are Faller & Preiser, with flowers and other plants from Gaugemaster.' It looks proper!


A selection of photos, from Mr York, of his brilliant layout modelled on Uckfield Station in the early 60's:



A pair of ACE's from Mr Calverley!:
This amazing layout is by Mr Sheppard in Adelaide, South Australia! Spot the KMRC Beattie...! A little did you know from Mr Sheppard. Did you know... the wombat has square poo! Ha! I love this! Ouch indeed...:
We have had another delivery of this popular model, showcased by Mr Gower! The Hornby Merchant Navy 'East Asiatic Company' looking splendid:


This OO gauge layout, by Mr Trethewey, is based on Pangbourne in the Thames Valley. This is his second layout based on this location and smaller than the first. It shows the 4 track mainline, the A329 and the Thames. Thank you for sharing it with us!:



This fantastic layout by Mr Savin is named 'West Hill'. See more of his wonderful layout by clicking here!:
"The DMU parcels arrive at Penlyn and the prototype DELTIC has broken down so is getting a lift back to works!" Thank you for sending in your photos Mr Mytton!:

The other end... of Mr Howell's layout! He says - 'The locos on shed are both Bachmann, the G2A and Midland 3F. Being brought up in Cheshire both types were familiar to me. The G2As were known to us as Coffee Pots. The sheep outside the pub is a nod to the North Yorkshire village of Goathland. I used to park there when visiting the NYMR from my time of living in North Lincolnshire before I moved to Kent, a lovely drive from the Humber Bridge through the Yorkshire Wolds. The pub is the Cross Keys, looking at the names on the Metcalfe kit I used that one as I used to drink in a pub of that name!' Good enough reason to me!:

This layout is presented by... Mr Griffin! The information about the layout was all in the subject line so, unfortunately, there wasn't much visible but I think the photos show off your layout, and the Warship, superbly!:
I love a happy accident! Mr Bottomley has shared this photo - it is of his N scale railway preserved section. An old loco shed was being removed to put in a newer replacement when he noticed that the resultant temporary mess actually looked like a demolition site - a perfect photo opportunity while it is being modified! He temporarily added the car and figures for a great photo space!:

A lovely man, called Mr Lenz, has been kept busy by building two more layouts! Both the new layouts are OO9 narrow gauge. One of them is built on a coffee table in his lounge and is called 'Penvenen' (the name courtesy of Poldark!). The other is based on the Lynton and Barnstaple Railway and features the stations of Woody Bay, Caffyn's Halt and Lynton & Lynmouth. The latter layout is almost complete, merely requiring the signals and station building at Lynton to be completed:
Mr Cox, from the Gold Coast, Queensland, has sent in these photos without any further information. But I don't believe they need any!:



Mr Mytton has sent in these photos of our Warship on his superb layout! He has it at 'Sommercourt Junction' and in the countryside working the Cornish Riviera Express. Mr Mytton also has it assisting a later Warship! He mentioned that his wife, when younger, had her house backing on to the railway in Penponds, so would have seen these Warships in her childhood. We are glad to hear you got your hands on one!


Mr Gower has sent in a photo of his Intercity Swallow HST Buffered power cars on his layout 'Fox Hill Junction'. Very impressive layout I must say! We featured Mr Gower's Stephenson's Rocket previously and I can spot it looking lovely in the background:



Here are three photos of Mr Lowery's N gauge layout, that he calls Dwarfdale (as you can imagine the Leprechauns living there) all the way from Japan! This is only 1/3 of his layout as he plans to build an OO gauge (with lots of our engines and an HO American one). He has adapted Japanese buildngs, scratch built castle ruins, has various figures and a Kato sound box for all the 'chuffs'! Plus - he has painted some of his back scenes - no end to your talents! Mr Lowery plans to complete it all in 3 years - you have got this!
Thank you for showing us your D601 on your layout Mr Allin - she's a right beauty!:
If this doesn't put a smile on your face... well! It seems there is a keen Model Railway enthusiast, with a large bushy tail, in Mr Grant's neighbourhood! This OO gauge outdoor layout (which Mr Grant mentioned has never been fully completed!) rests quietly during the dark months of the year but has this little visitor:

It's CHRISTMAS... on Mr Boffy's layout :) I love this! What a cheery sight!:
Here are a few shots of Mr Read's fantastic layout 'Bridport Junction'. He says it is set on a fictional route (proposed but never built) from Dorchester to Exeter. He has the ballast left to do but he has been putting that off for several years - you can do it Mr Read!:
Mr Coote

Mr Wall

Mr Krill
Mr Mathieson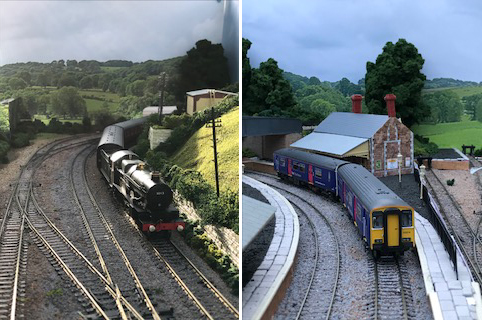 Mr Young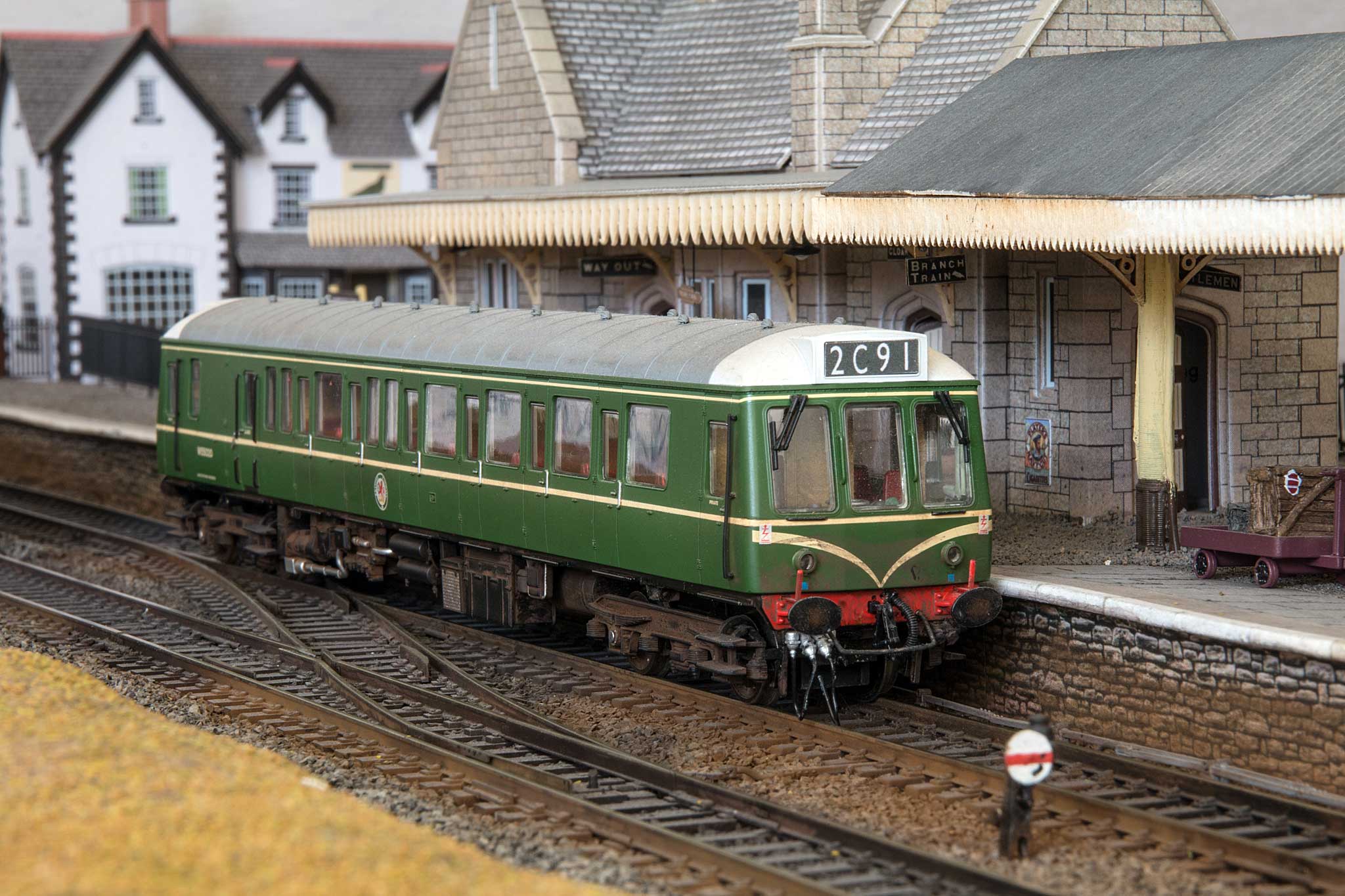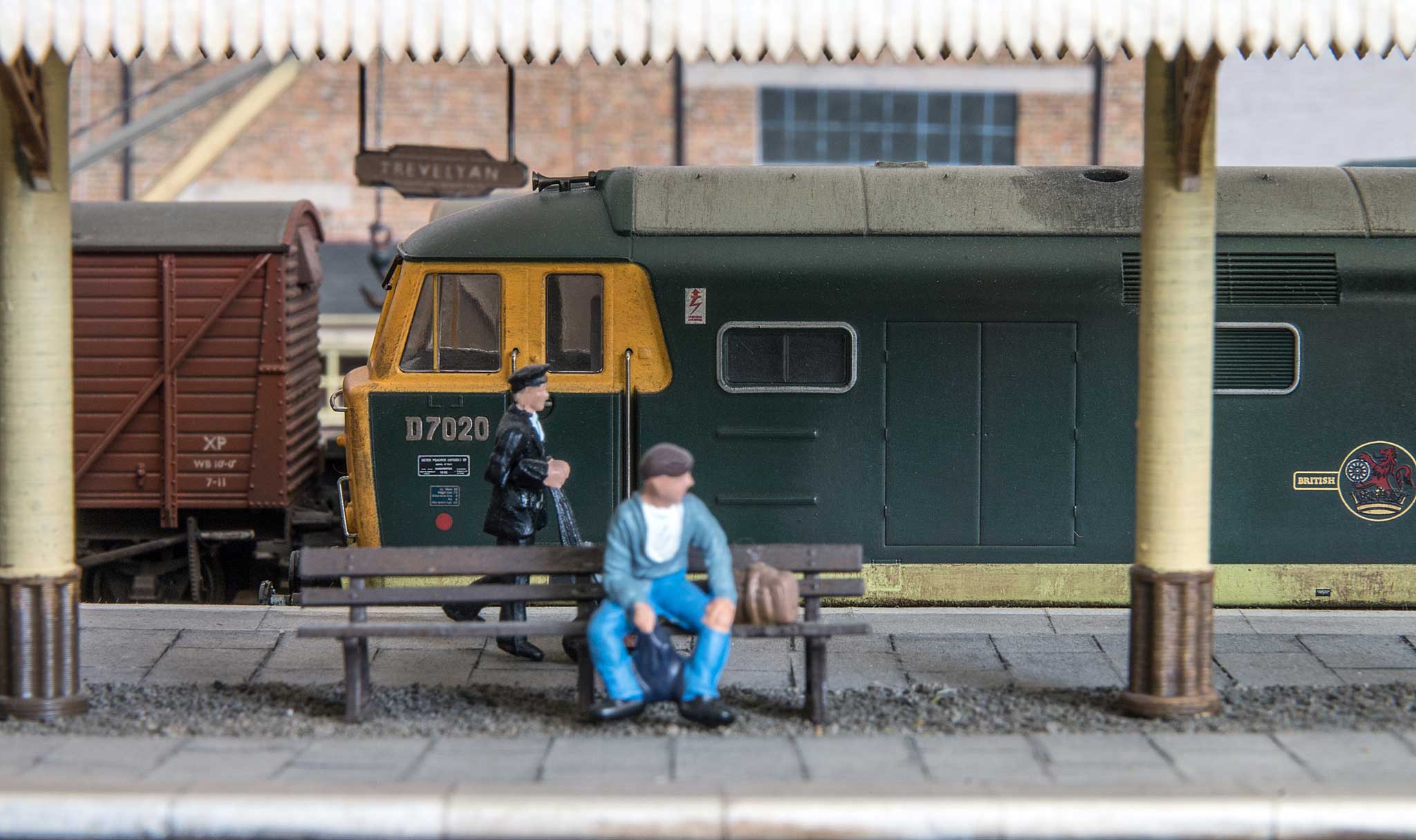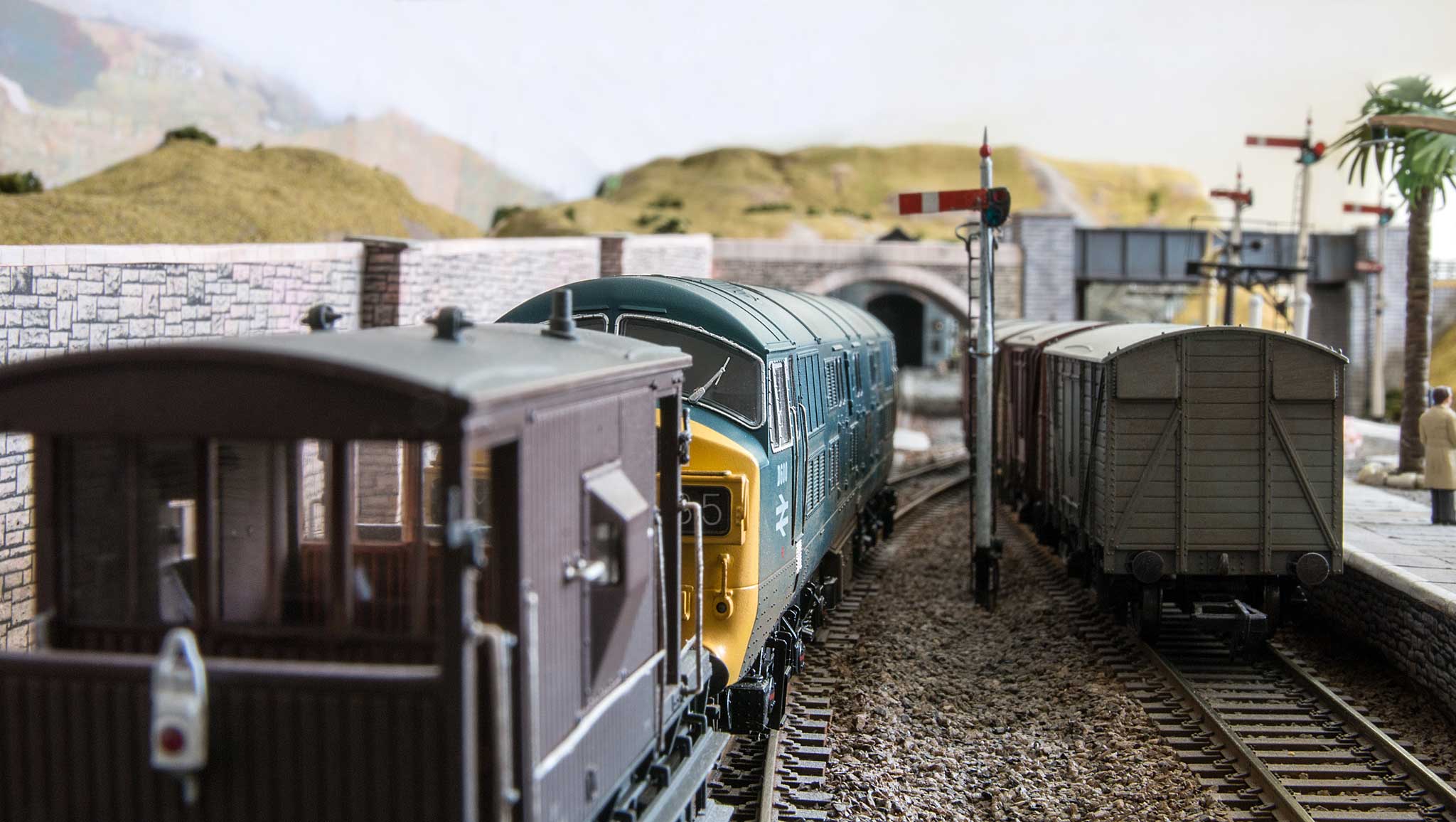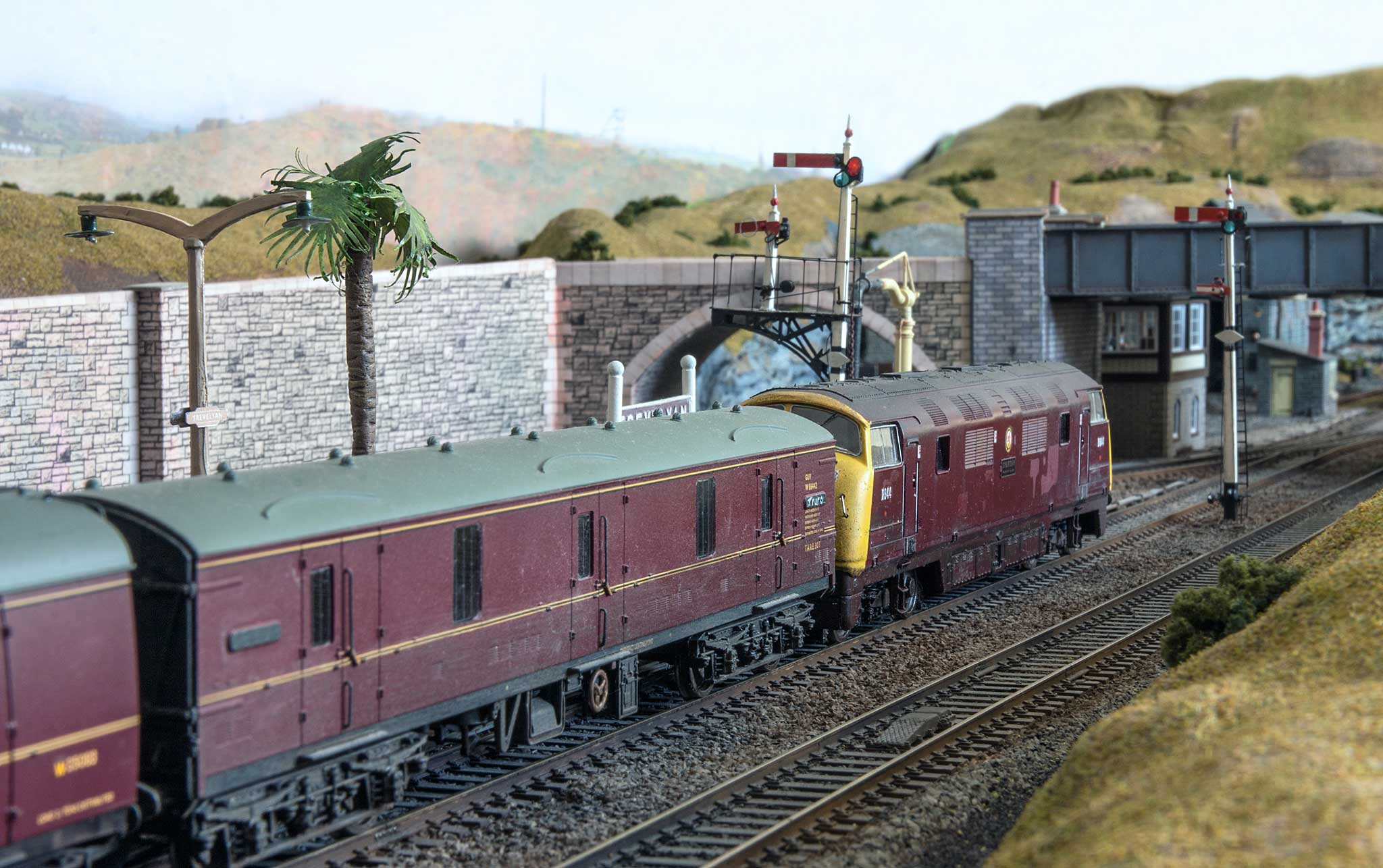 Mr Turner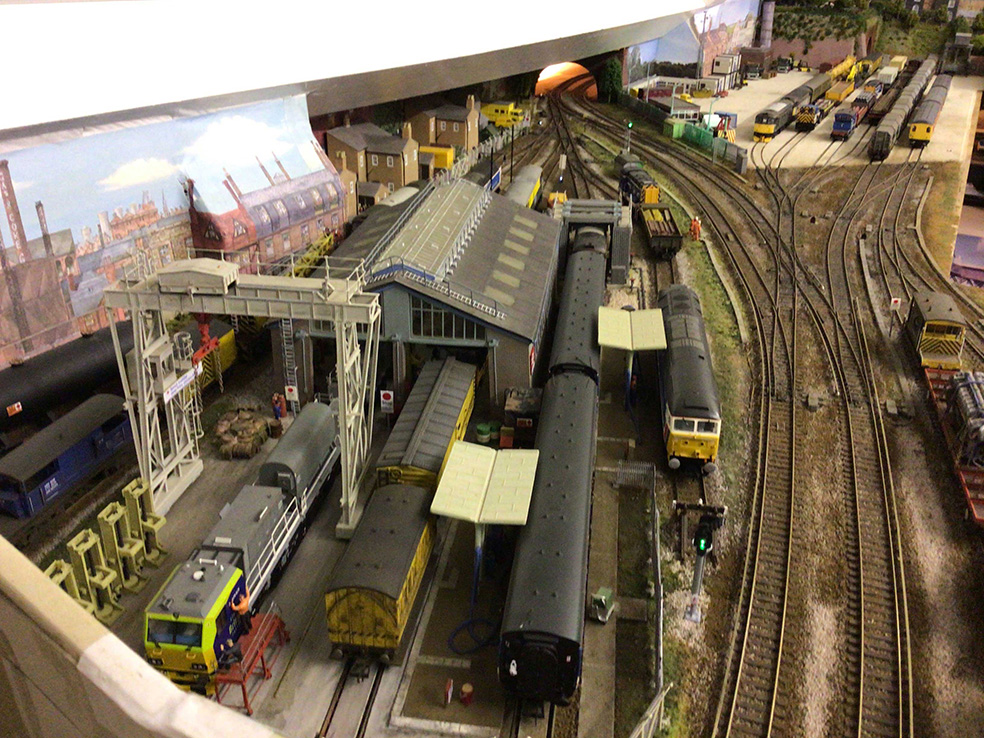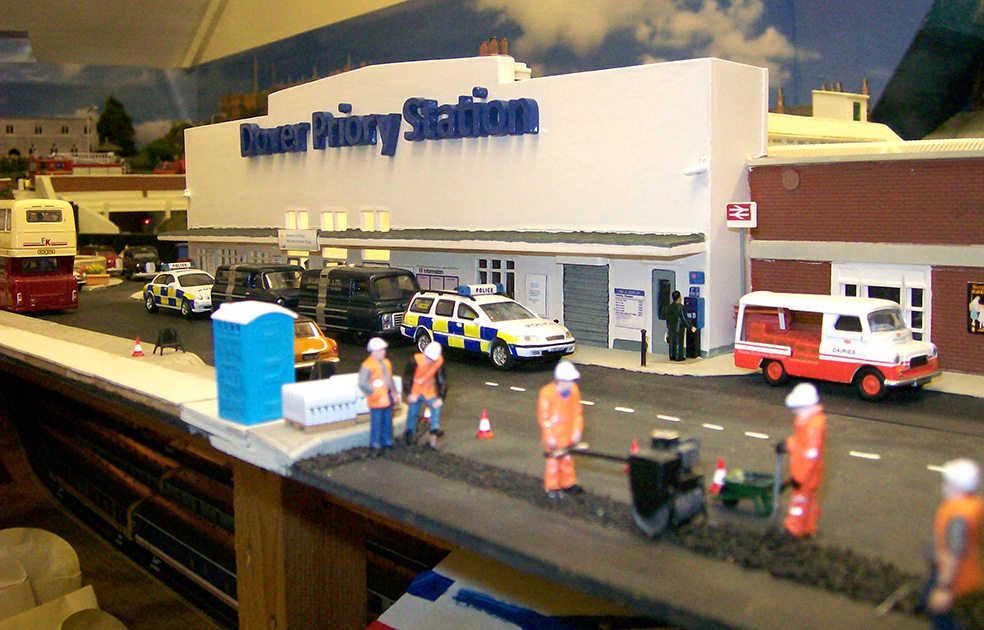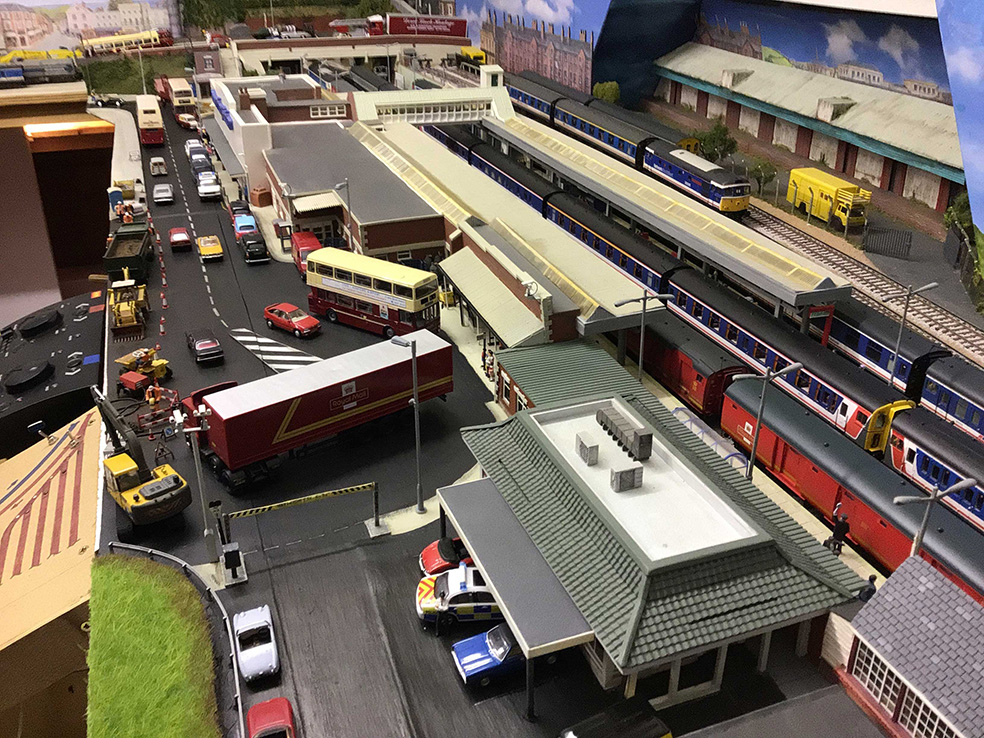 Mr Howell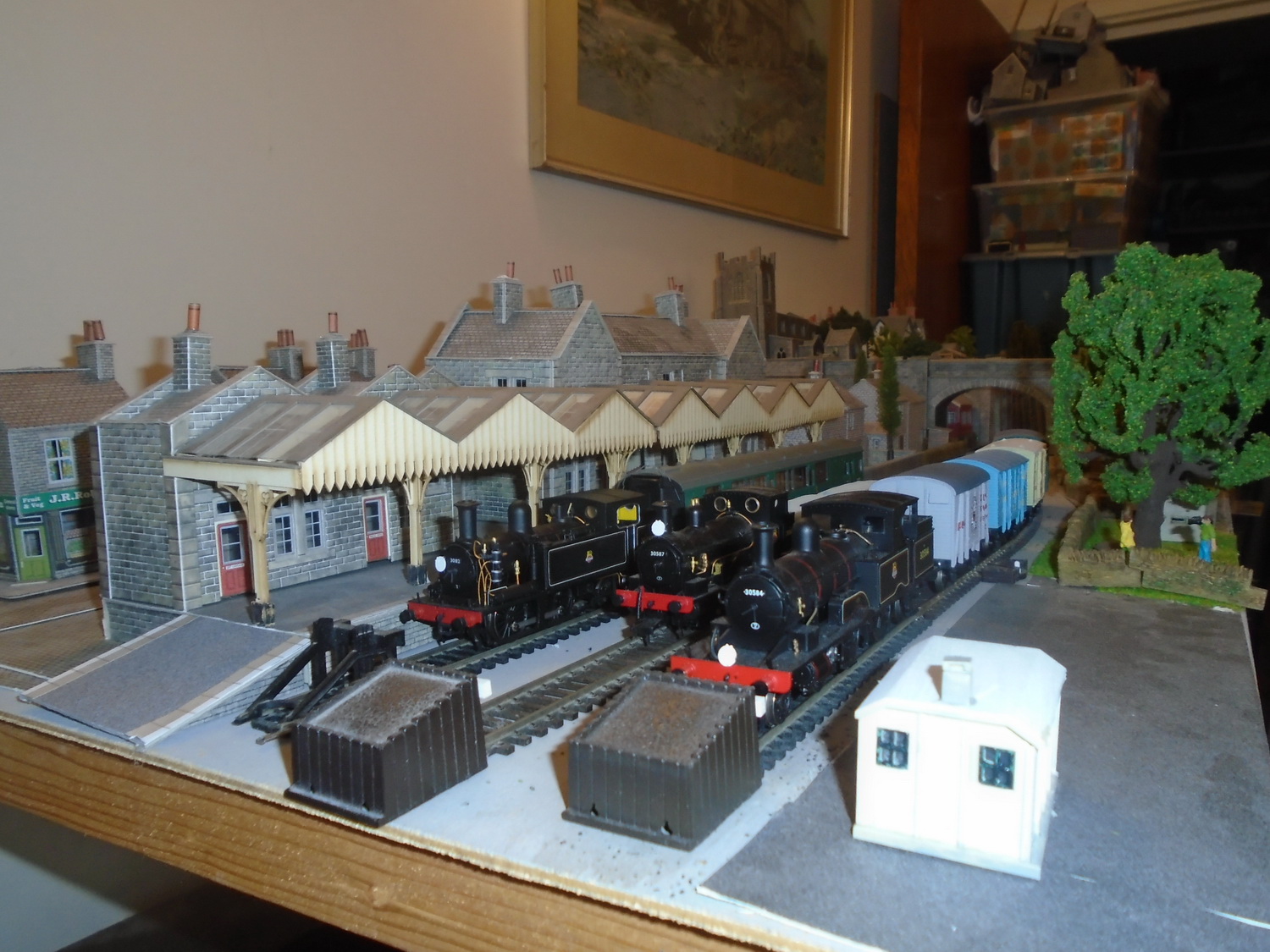 Mr Calverley sent in a wonderfully detailed image from his layout: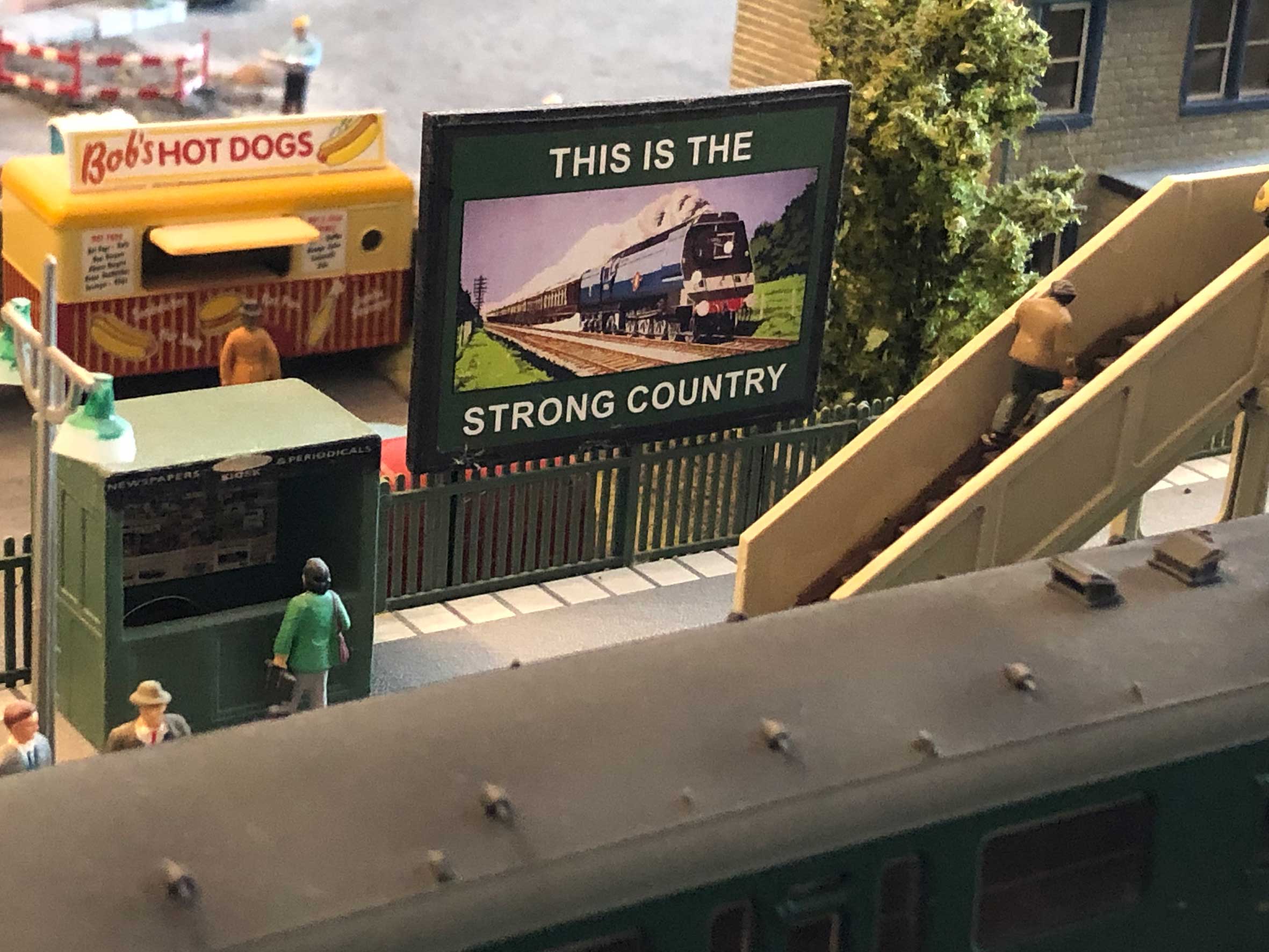 Mr Maltby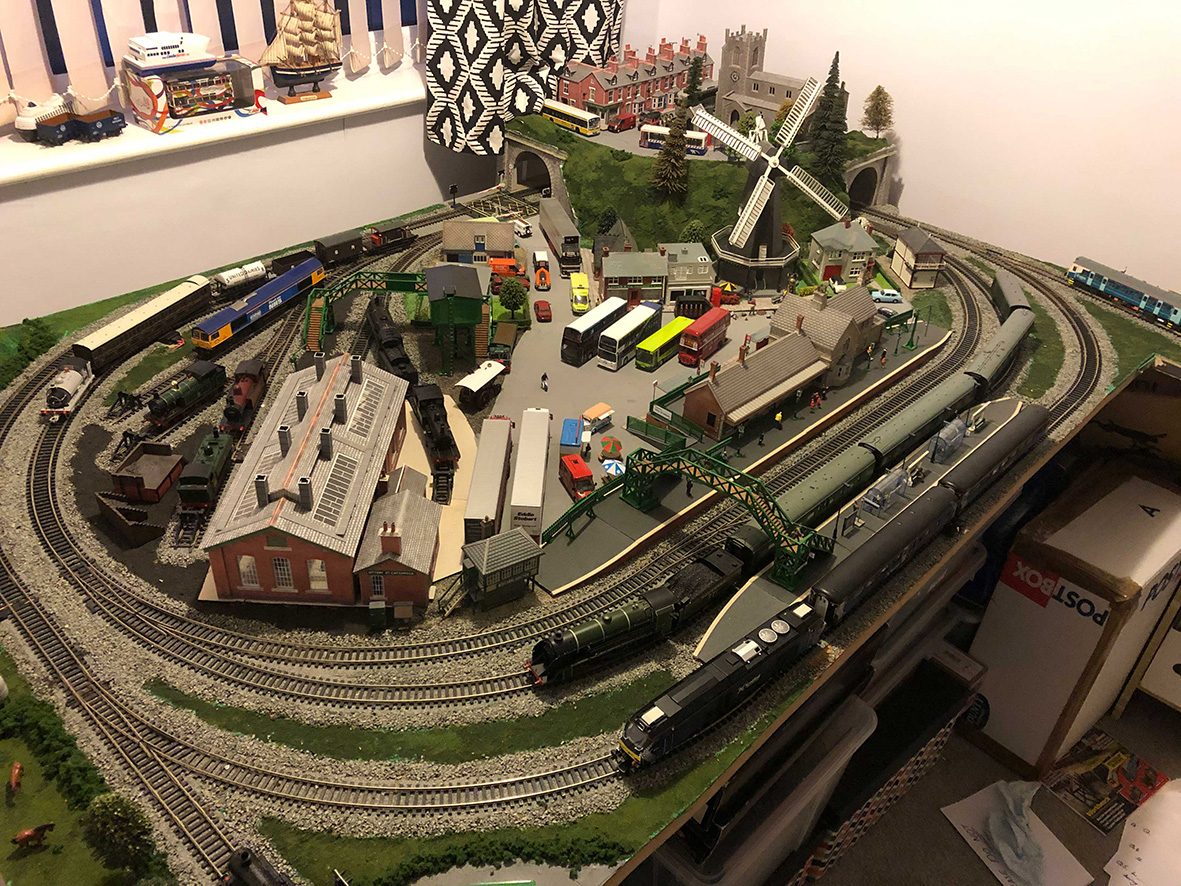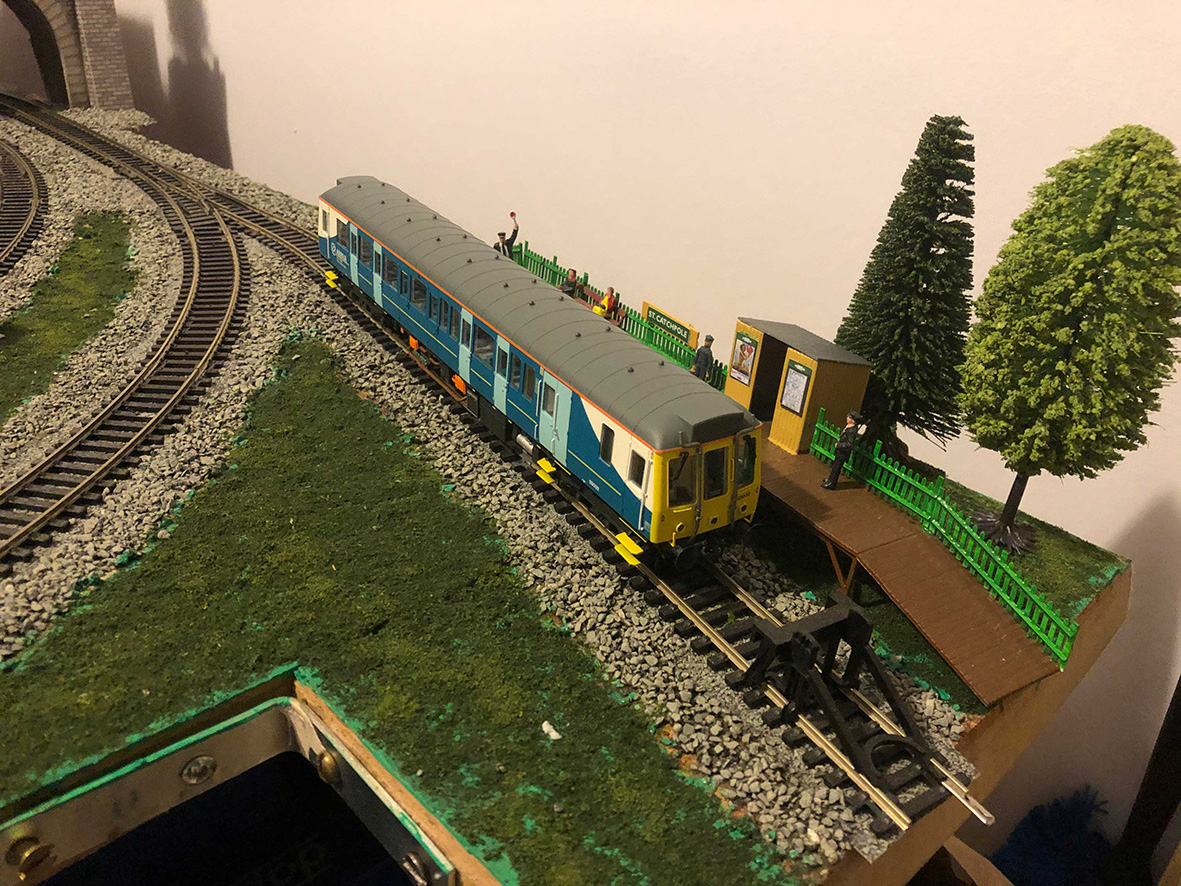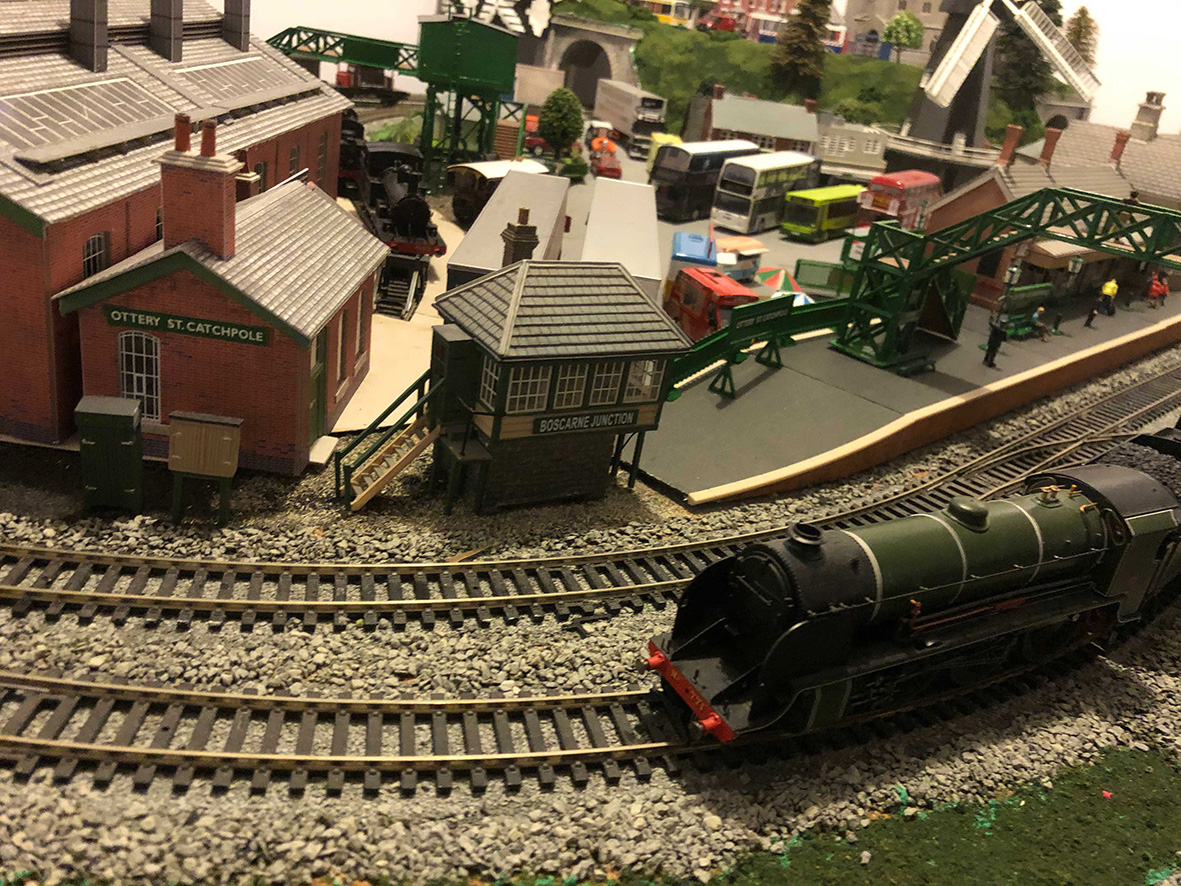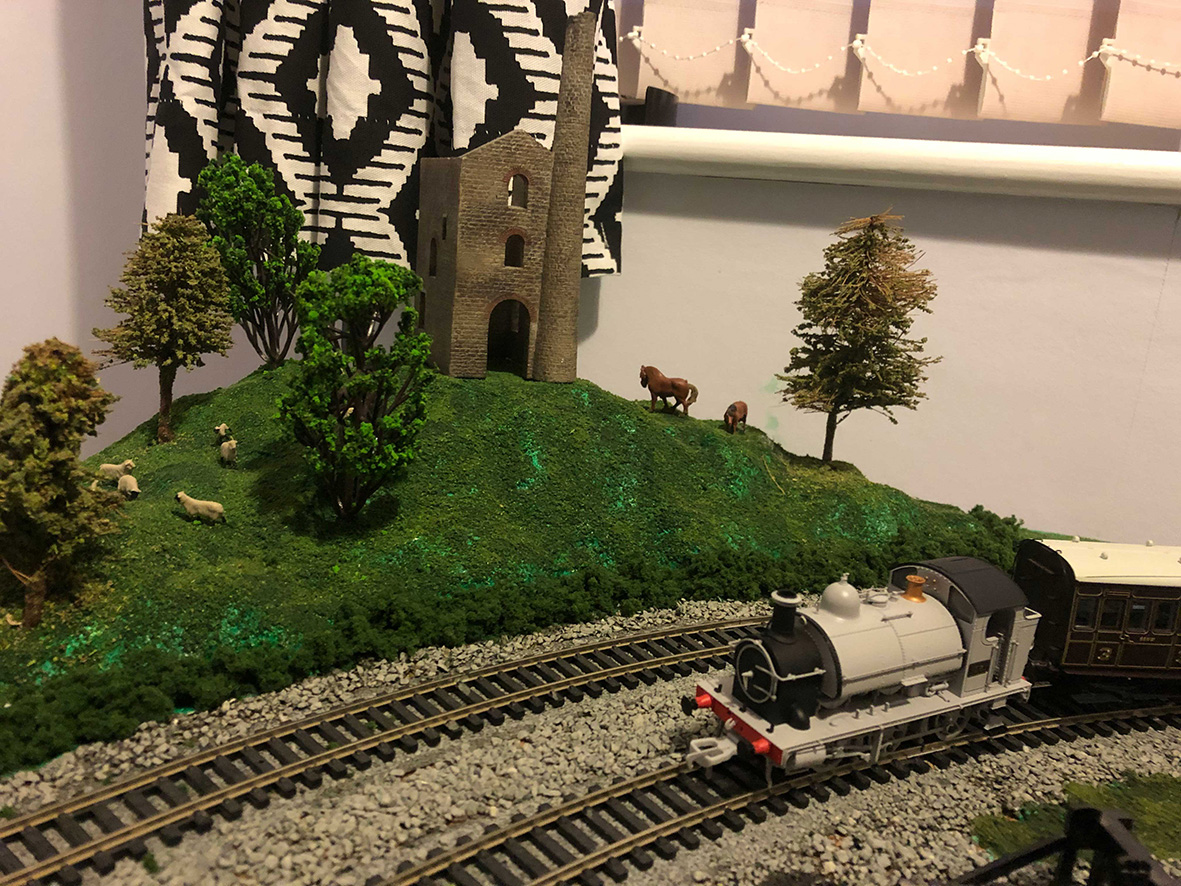 Mr Au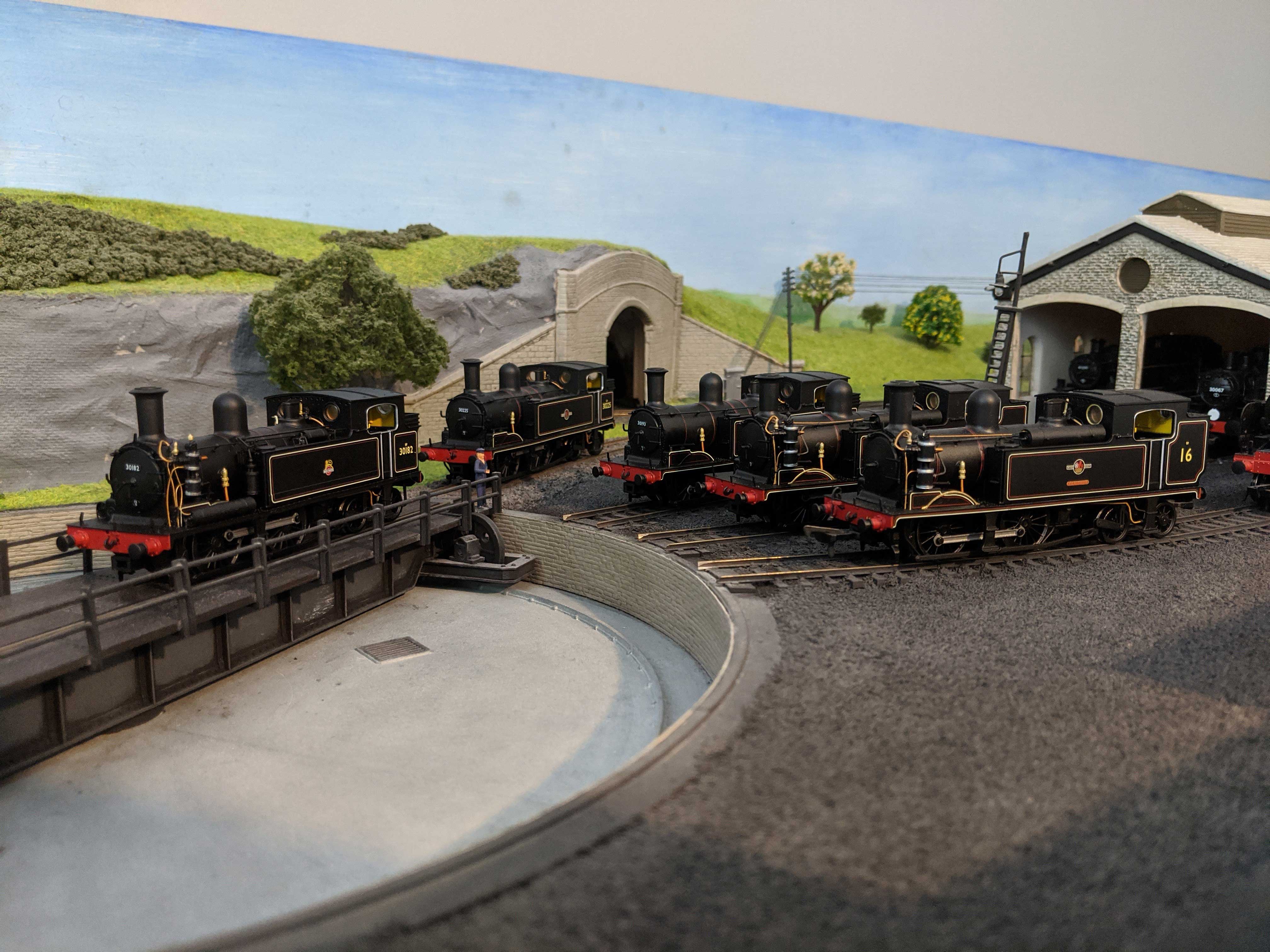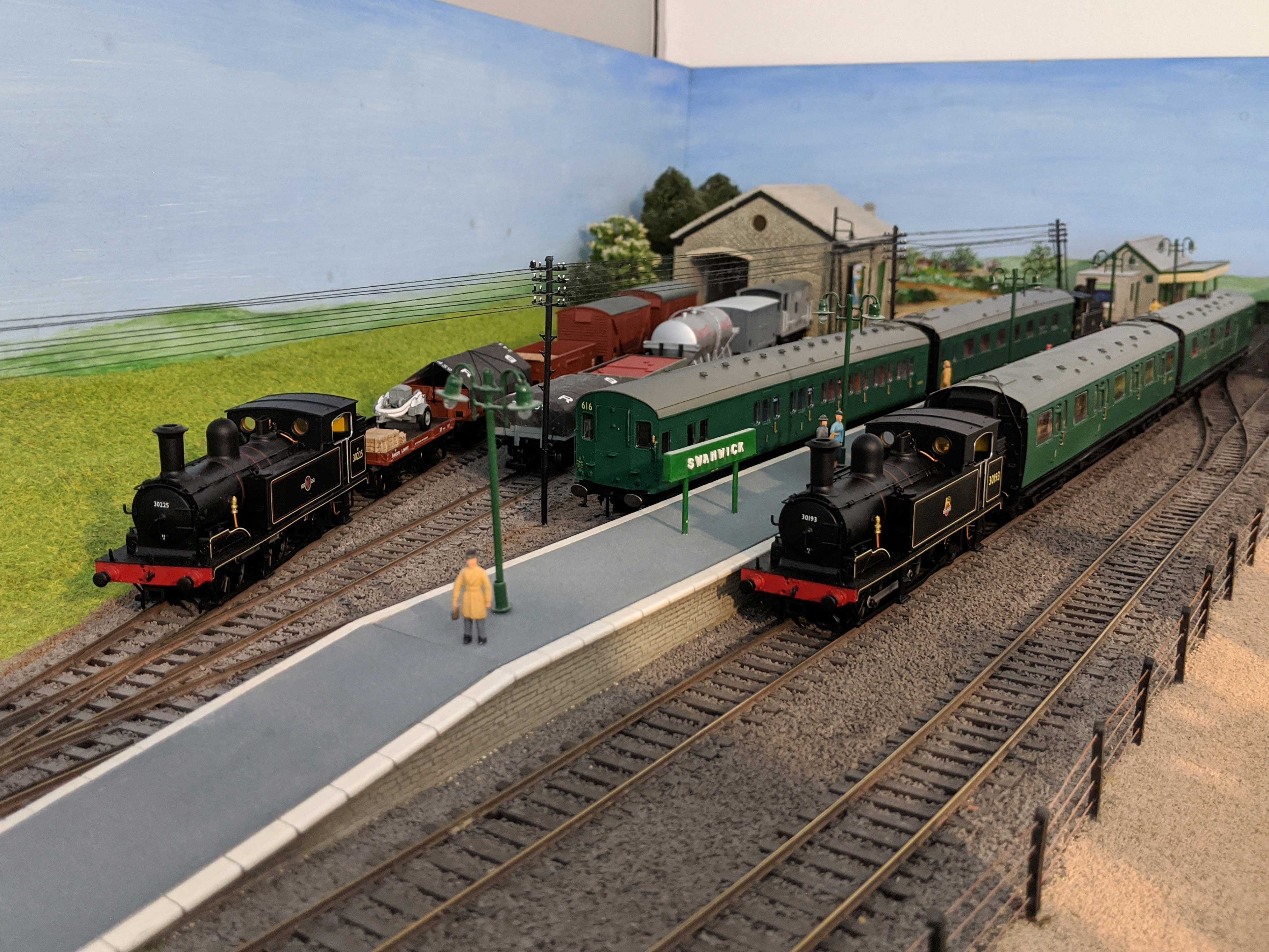 Rather than a layout this week we have a lovely little helpful hint! Mr Murphy had a lightbulb moment on making spouting, or guttering as we know it in the UK, for OO gauge models! He makes a lot of the buildings for his club's layout (Greater Waikato Railway Modellers based in Cambridge, New Zealand - where 35 members mainly model OO in their version of southwest England, with the current layout almost all scratch built), and this has been a detail he has found almost impossible to achieve. Well not anymore!


Guidance for spouting/guttering - wording by Mr Murphy:

Making spouting for OO scale buildings has eluded me for years but I think I have cracked it in a most simple way. And it is free - or at least highly subsidised by the household budget - the humble cereal packet! Ignore the contents, we only want the box.
I use the folded corners of cereal packets as tabs to support the internal corners of my buildings - they come pre-folded. I noticed that the fold is 'rolled' to form quite a neat, rounded ridge of about 1mm (3" in 4mm scale). I spread the fold flat and trimmed along one side of the roll and then about 5mm along the other side. I tucked the 5mm side up under the eaves of a building so that the roll-edge sat about slightly proud and 'voila' - spouting!
The glossy surface of the cereal packet needs to be scuffed (wet & dry paper) to hold the acrylic paint. Although this side will never be seen again, black adds a 'shadow' effect under the eaves. The 'raw' side and roll can be painted to match the building. Once the paint is dry, glue the 'raw' side, tuck it up under the eaves, adjust the protruding roll so that it sits slightly proud of the eaves, clip in place until the glue sets, remove clips, and admire.
Commercial downpipes or florist's wire complete the job.


Graham, from Suffolk, is back with more images of his fantastic OO gauge

Gosport Road and Stokes Bay layout. In his words...

"The theme is a summer Saturday, circa 1959, when strange things happened...

Mr Howell
Mr Boffy
Mr Bracking
Mr Gower

Mr Boffy
Mr Grainger
Mr Hunt

Mr Mepham
Mr Gunstone

Mr Willcocks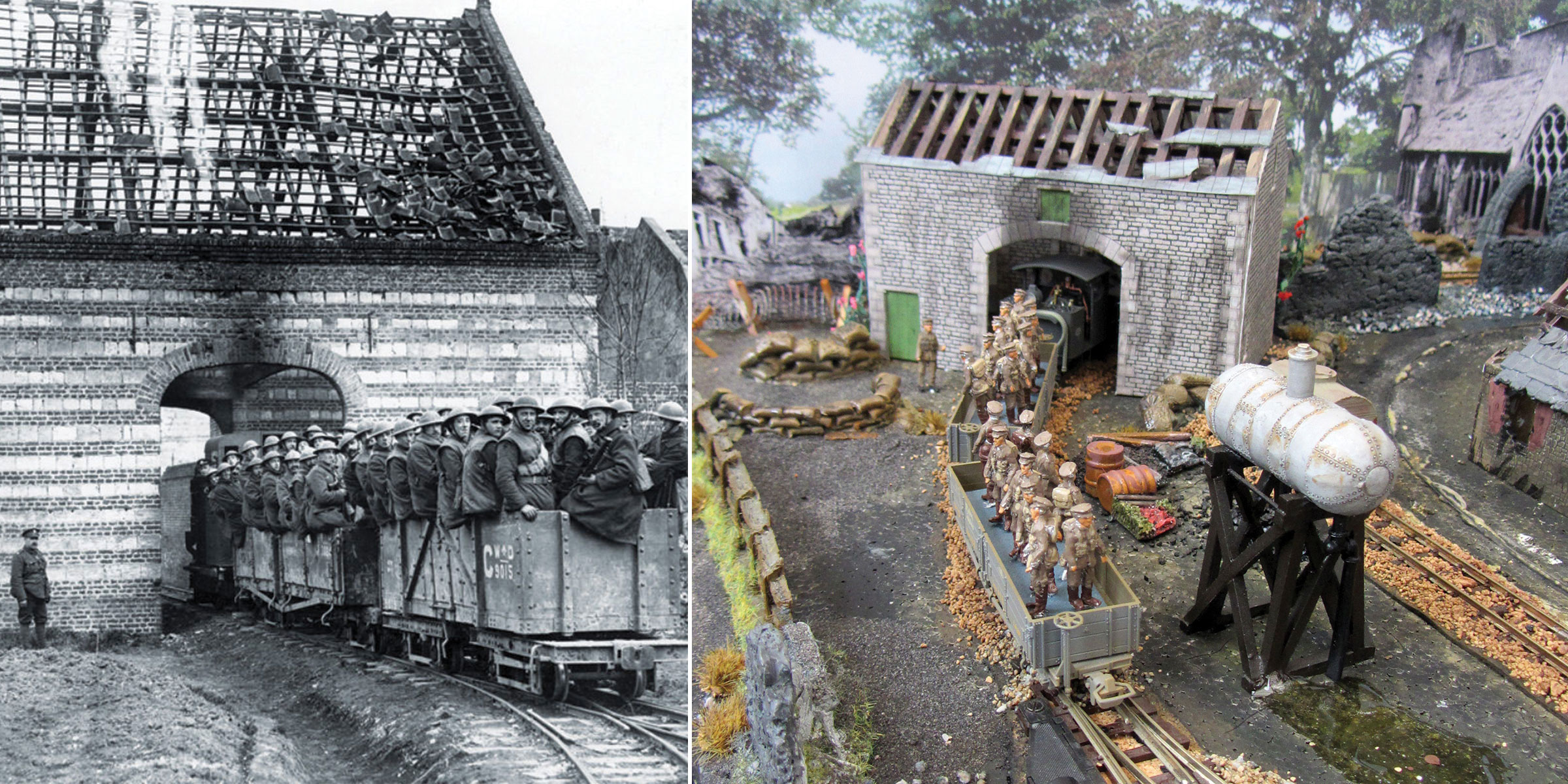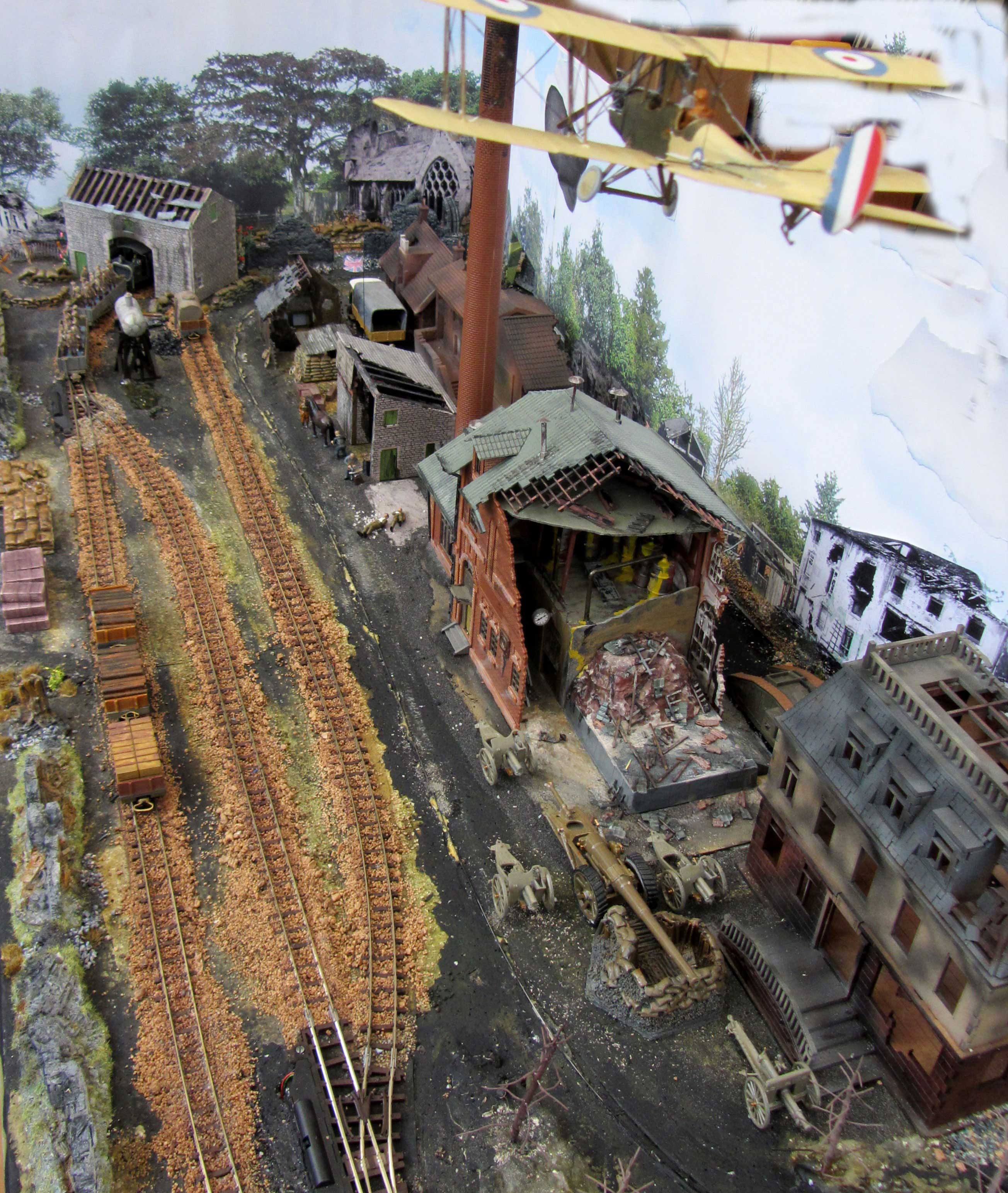 Mr Jones




Mr Hastings

Mr Burgess

Mr Sinden


Mr Dear


Mr Ruming

Mr Calverley

Mr Davis

Mr Faulkner


Mr Squirrell
Mr Thompson

Mr Darragh


37521 waits to head North at Rannoch with a pair of silver bullets for Corpach


Rannoch Station


62005 heading North with the empty coaching stock for the Jacobite


37521 heading south with the empty tanks from Fort William

Mr Hull
Mr Clayton

Mr Calverley

Mr Hall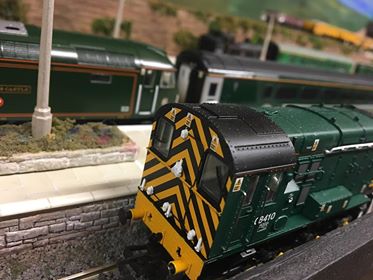 Mr Dixon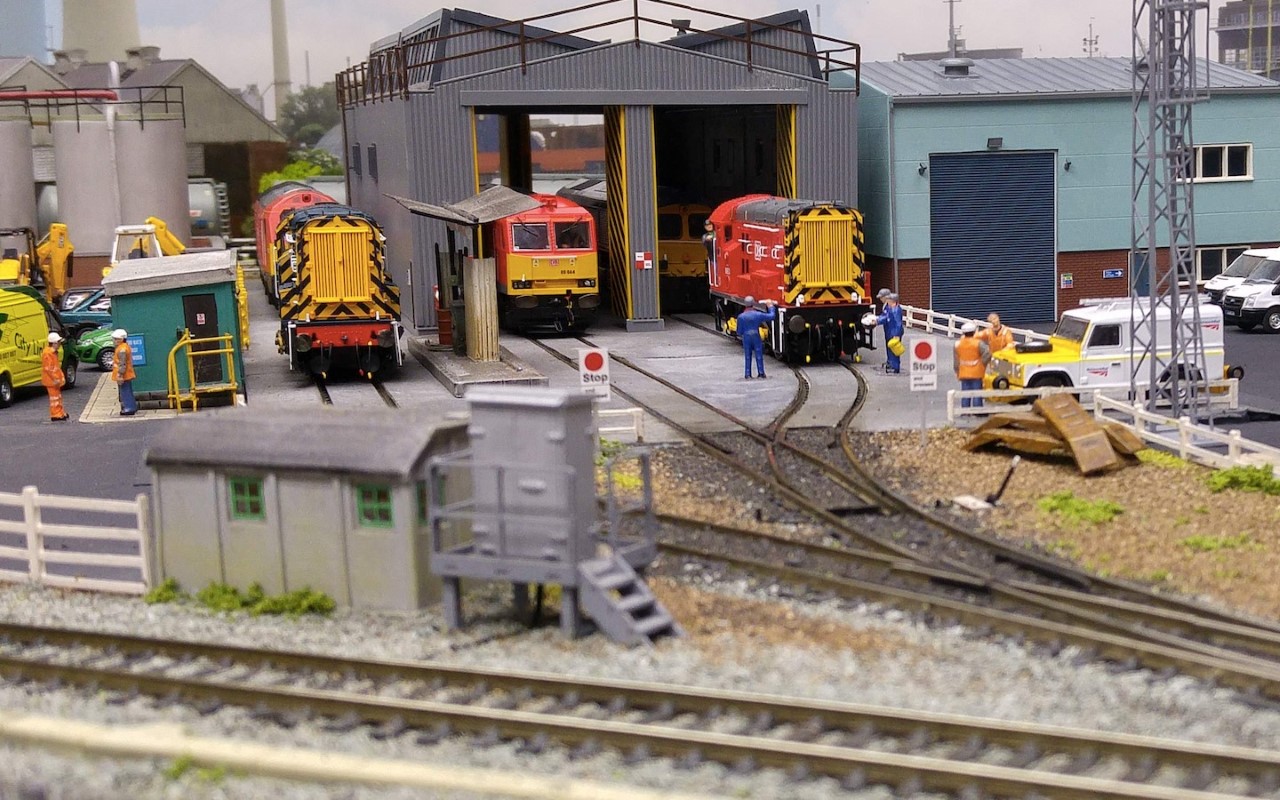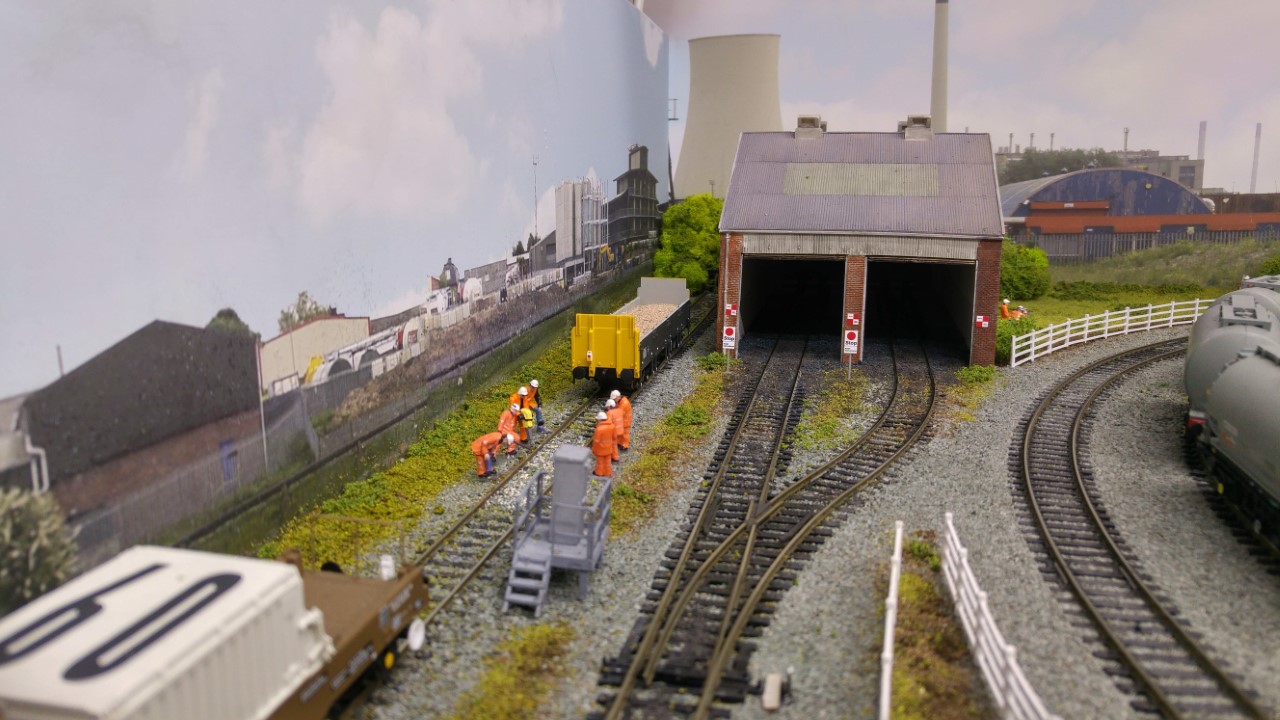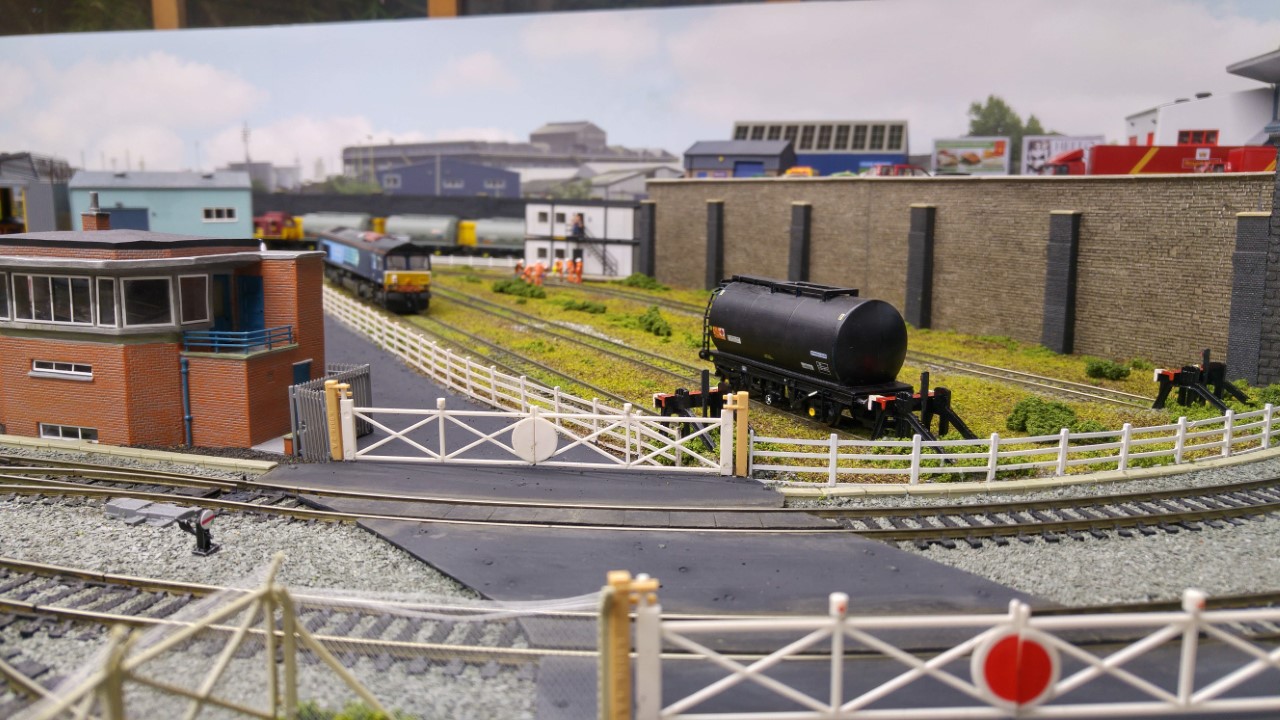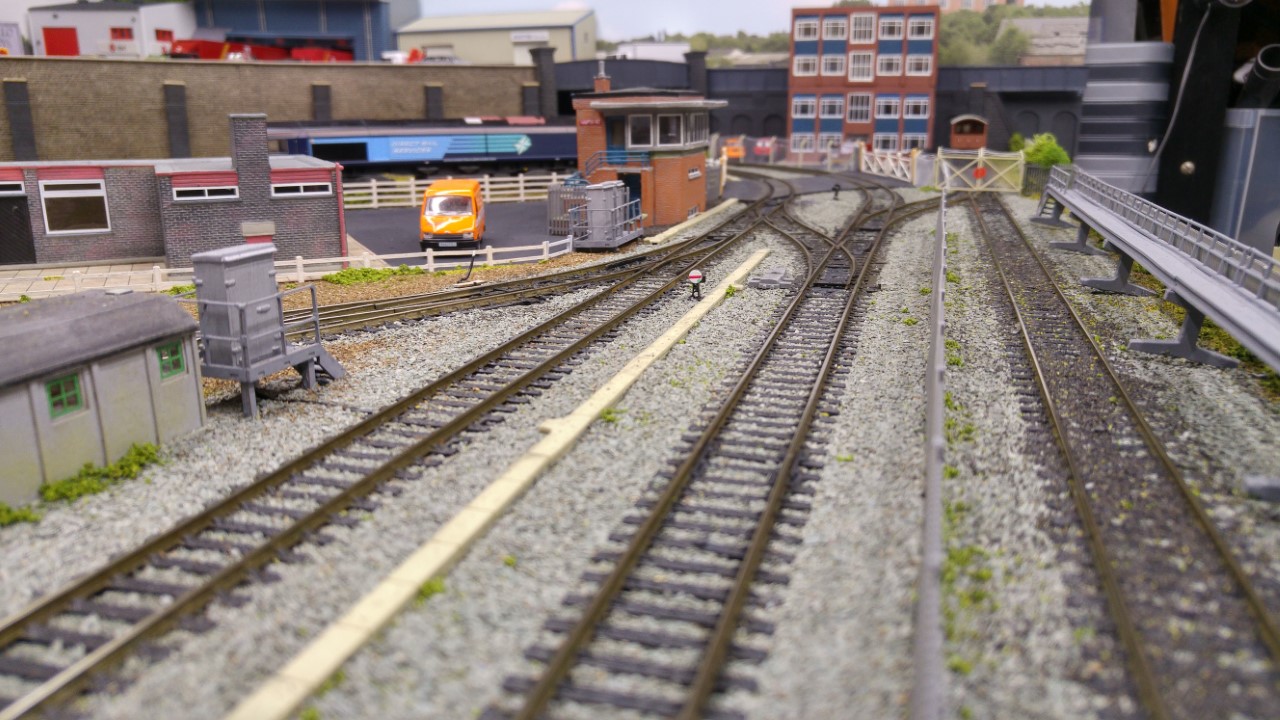 Mr Plowman


Class 41 No D602 hauling the down 'Cornish Riviera' approaching Ashprington Road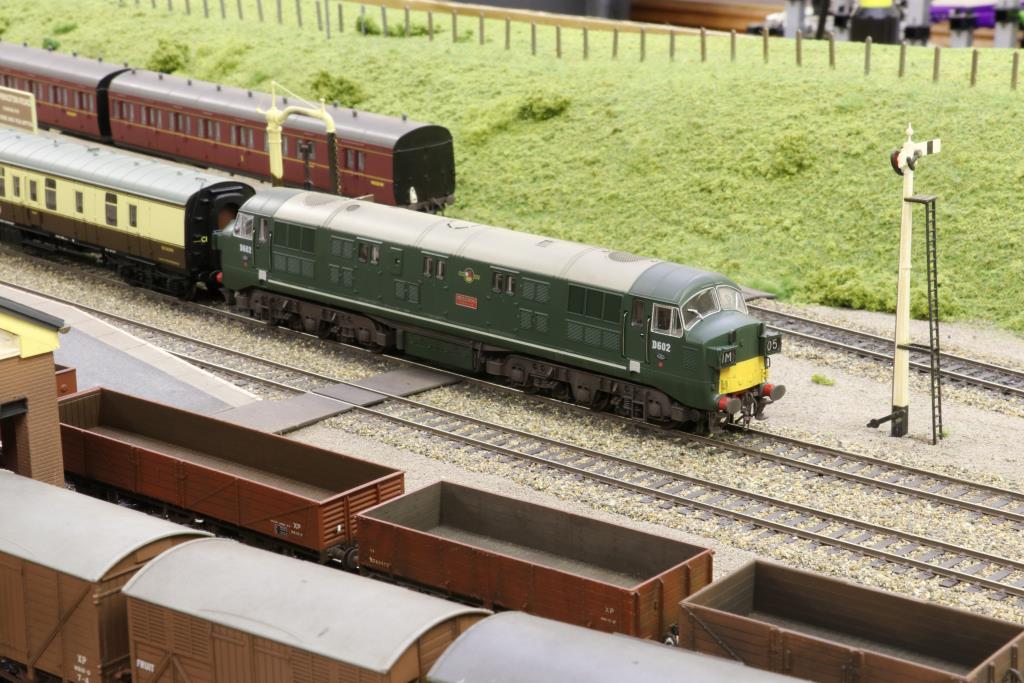 Class 41 No D602 hauling the down 'Cornish Riviera' waiting to depart Ashprington Road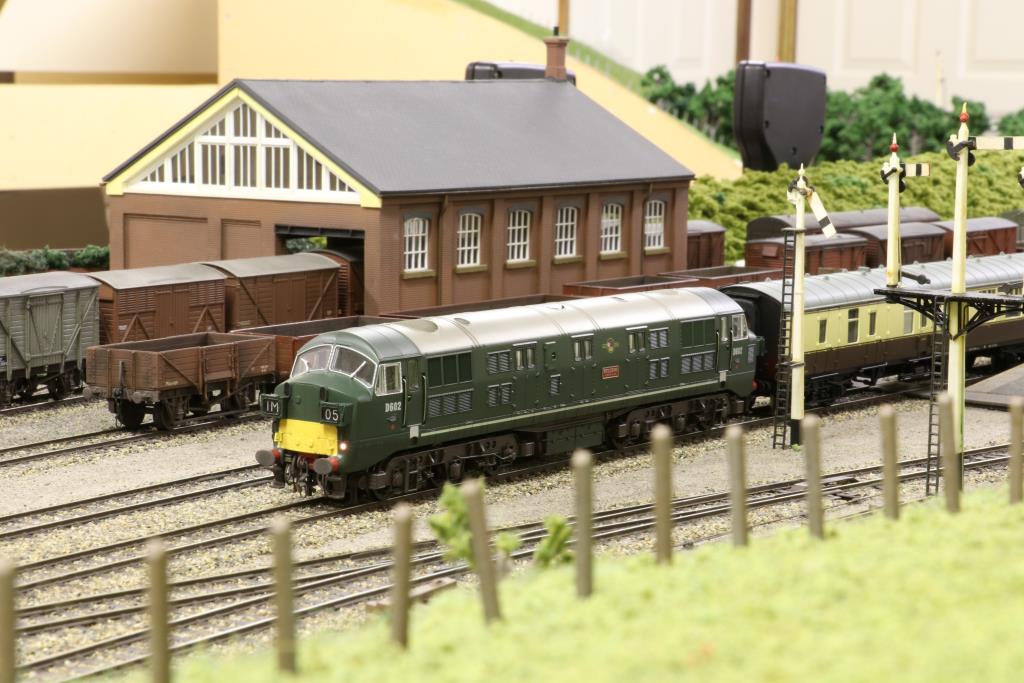 Class 41 No D602 hauling the down 'Cornish Riviera' leaving Ashprington Road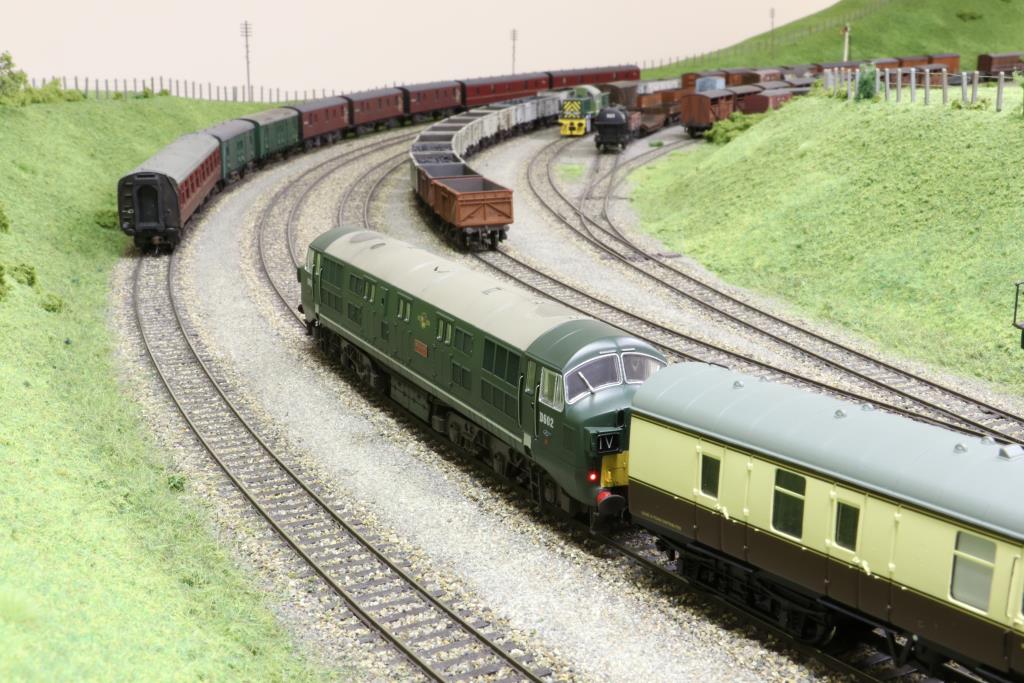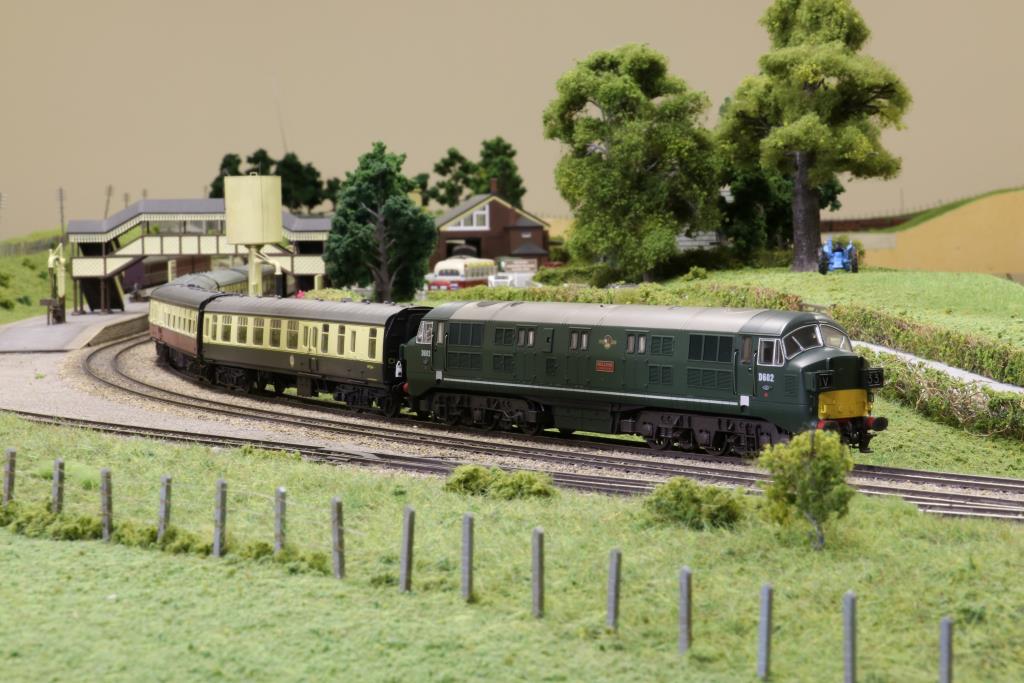 Class 41 No D602 hauling the up 'Cornish Riviera' leaving Ashprington Road
Mr Mytton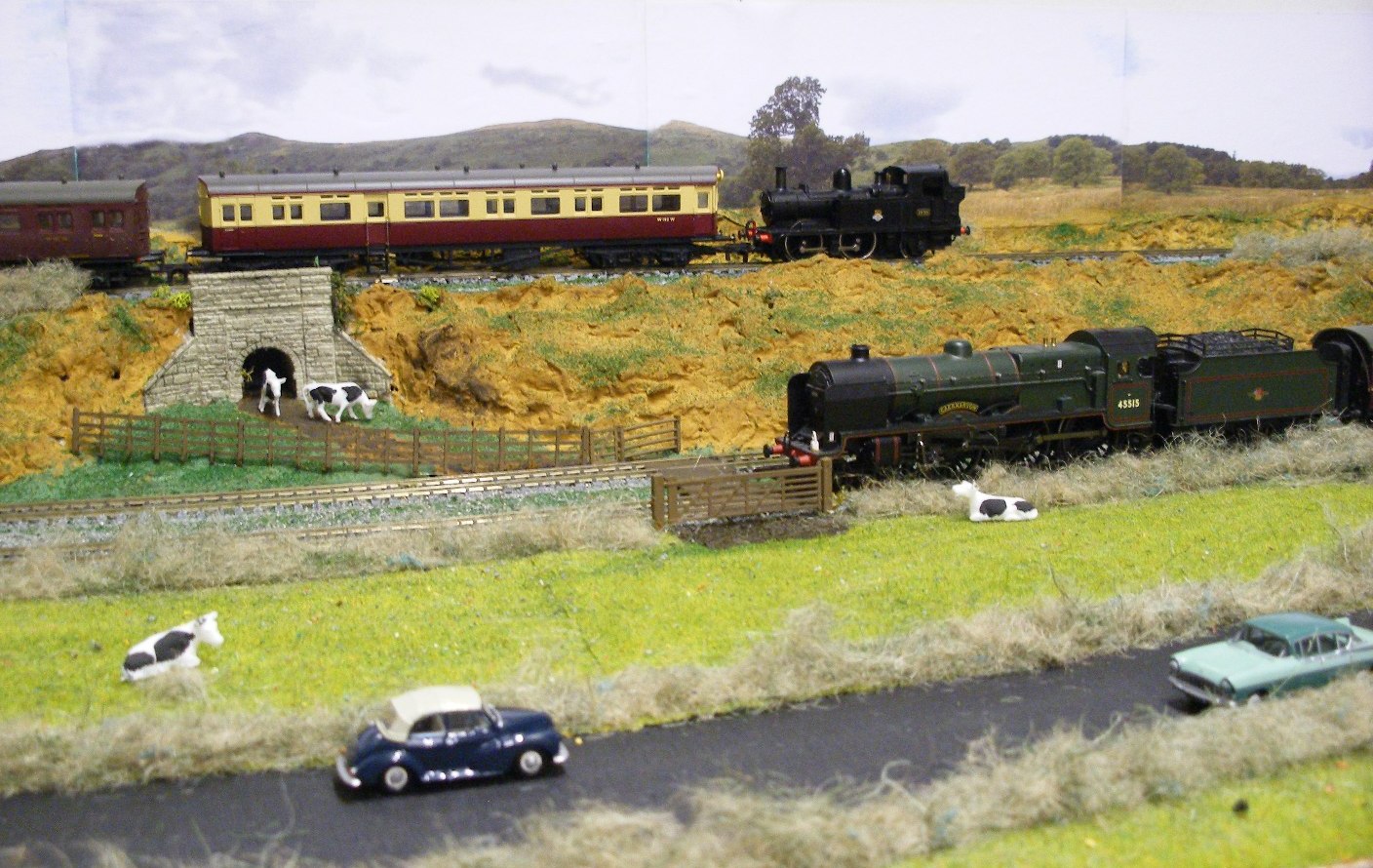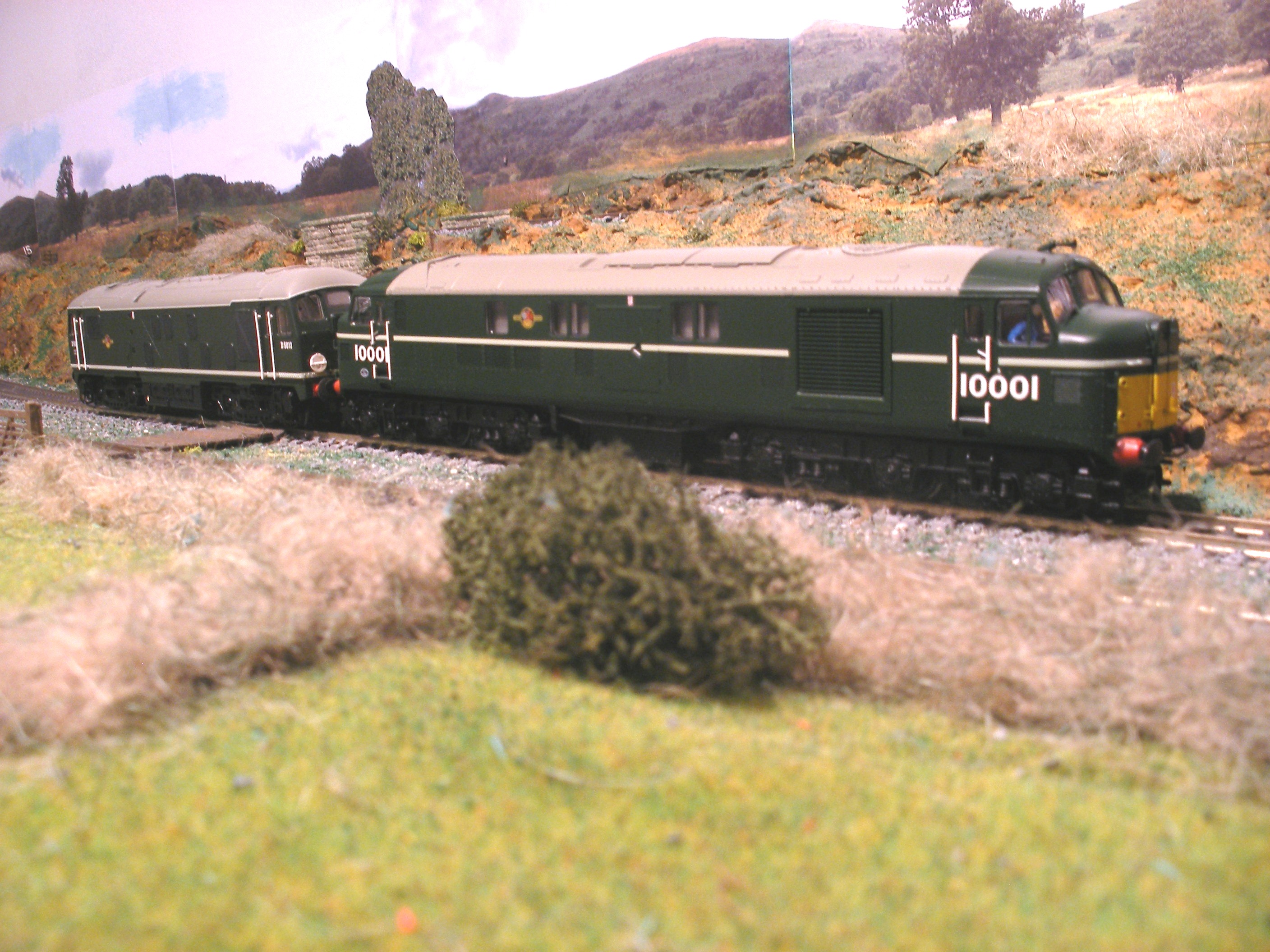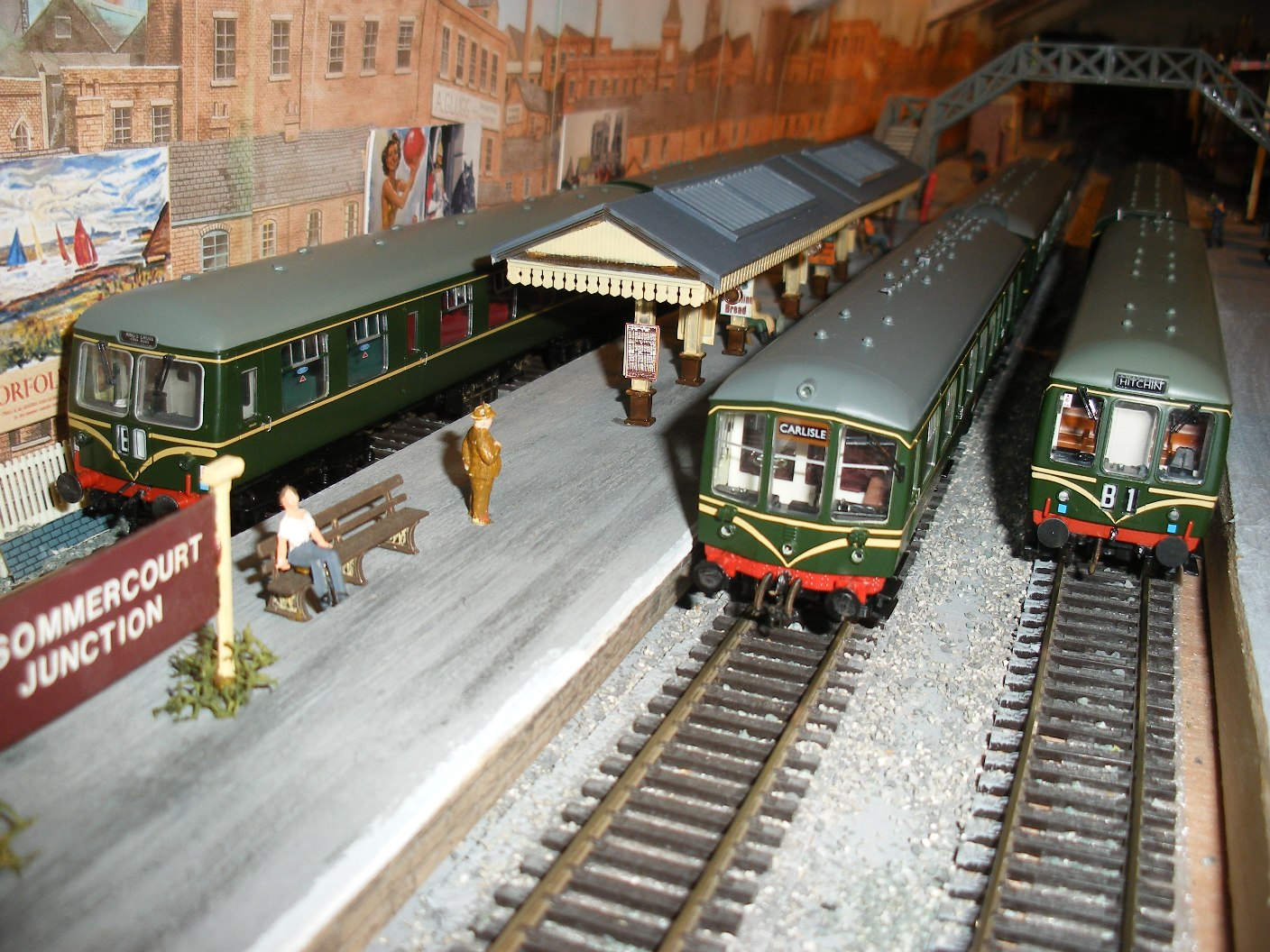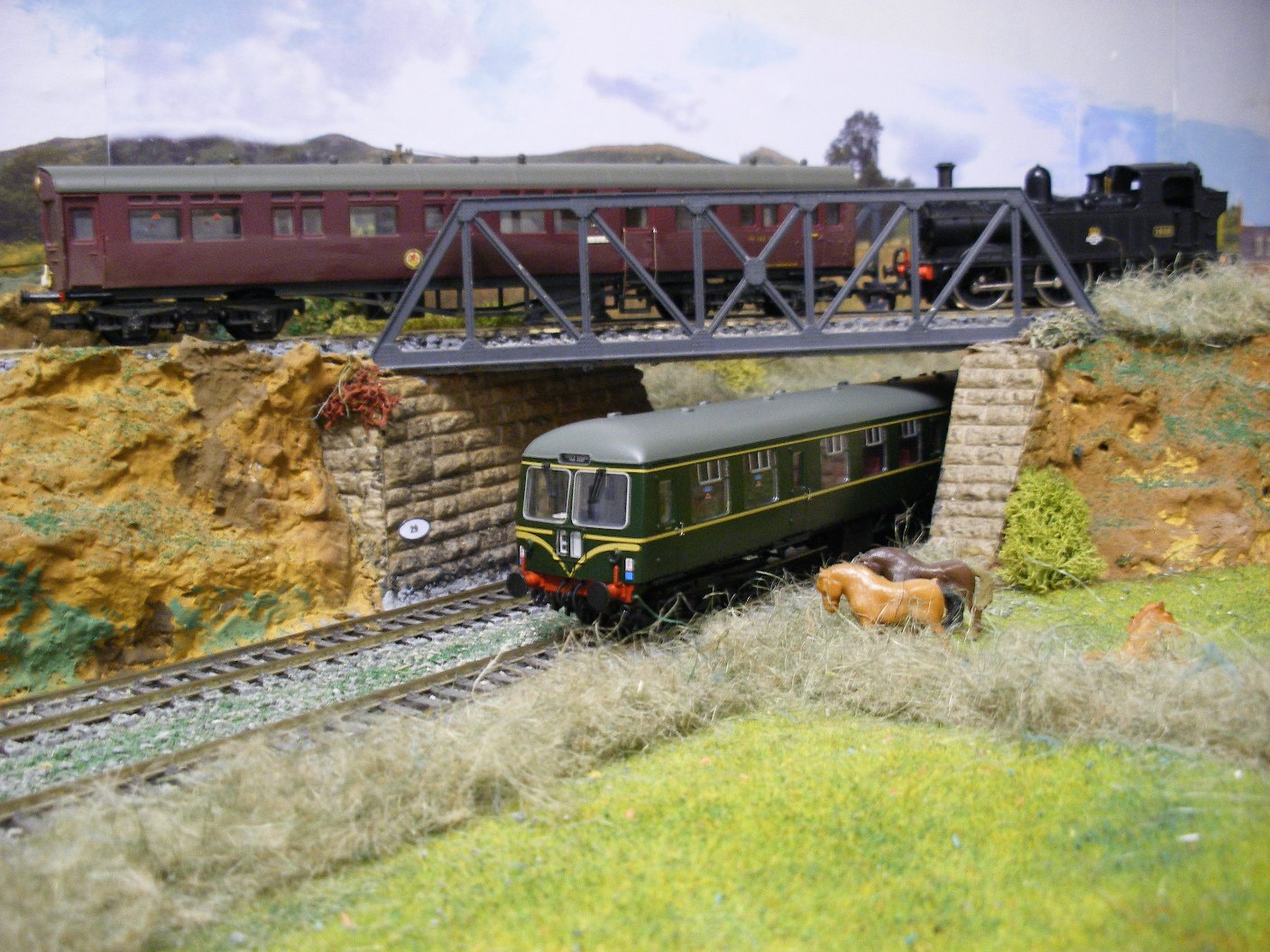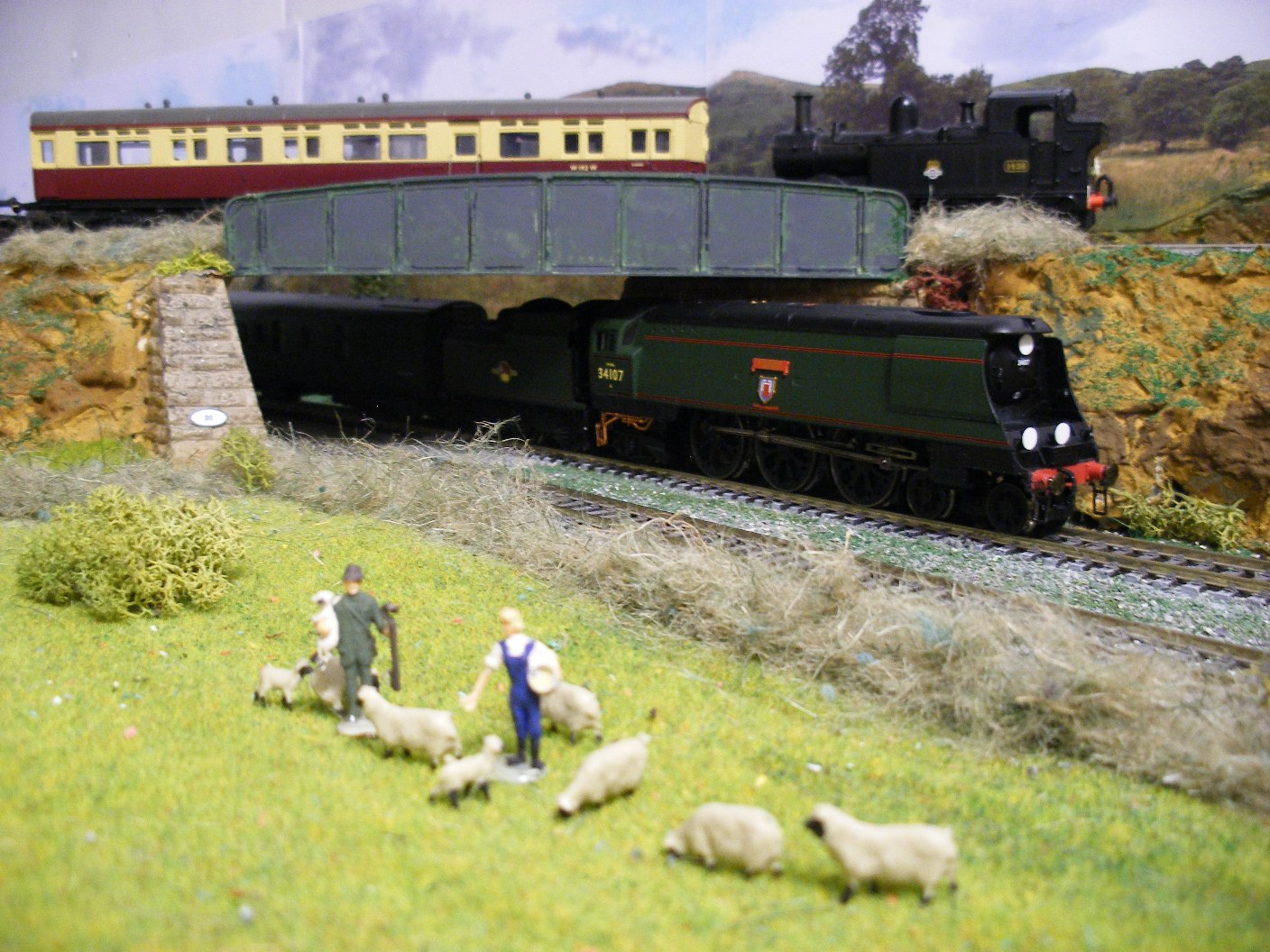 Mr Easter
Mr Roberts
Mr Lynn

Mr Faulkner

Mr Vickers



Mr Barden


Mr Ludlow




Mr Taylor



Mr Hampton




Mr Trevaskus



Mr Rich






Mr Haigh

Mr Stone
Mr Lynn
Mr Jackson
James & Alex Morgan
Mr Hale

Mr Goyvaerts

Mr Steele
Mr Potter

Photographed Mr Wildman on behalf of Mr Turner

Mr Harris


Mr Bagaley
Mr Clarke
Mr Warren
Short of local milk for the production of their clotted cream, two famous Cornish dairies have dispatched tankers to collect milk from Hemyock.
Arriving at Hemyock with a load of dairy produce for distribution under the United Dairies banner, another famous Cornish dairy's vent van is followed by a GWR Toad, branded "Hayle RU". It has just passed the PW Gang fully equipped with it's Holman/Compair compressor.
Four of Mr Warren's hobbies captured in one photo - railway modelling/caravanning/South West Dairies and Morris Dancing!
A busy morning in the Creamery yard.
Mr Siden
Mr Spooner


Mr Jones




Mr Nall




Mr Lynn


Mr Gunstone


Mr Hill




Mr Davis

Kevin and Robin
Mr Potter with his friend Steve

Mr Cole
Syd



Mr Ruming
Mr Evans
Mr Evans



Mr Hayes


Mr Lenz

Mr Willetts


Mr Hemming