KMRC Skrifa - Using Woodland Scenics to create a diorama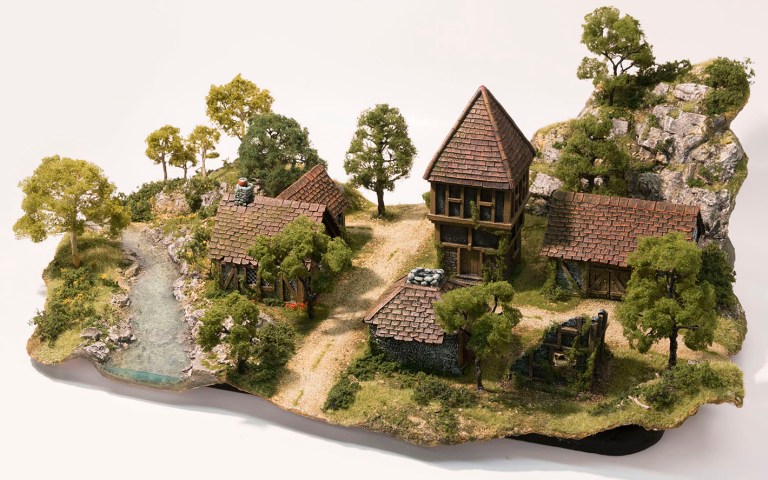 With many people turning to modelling during these unusual times, look no further than the Woodland Scenics range to provide hours of scenic modelling fun! Whether you are looking to detail and improve an existing layout or diorama, or start a brand new project from scratch, the Woodland Scenics range of model scenery products offer everything you need to build a layout, diorama, display or other project from base to landscape.
Woodland Scenics has put together this step by step guide to creating a diorama, as pictured above, to show how easy and enjoyable it is - with video tutorials for each stage of the process. Apart from the buildings featured, this entire diorama has been achieved by using only Woodland Scenics products.
If you would like to add a building, or two, then take a look at the
OO gauge Bachmann Scenecraft range here
, or the
N gauge Graham Farish Scenecraft range here
.
Step 1: Form Your Base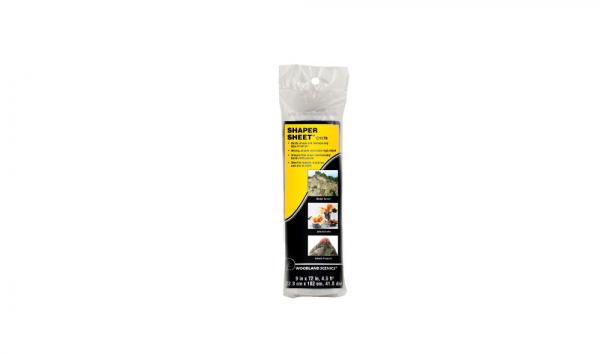 C1178 Woodland Scenics Shaper Sheet 9in x 72in
£15.50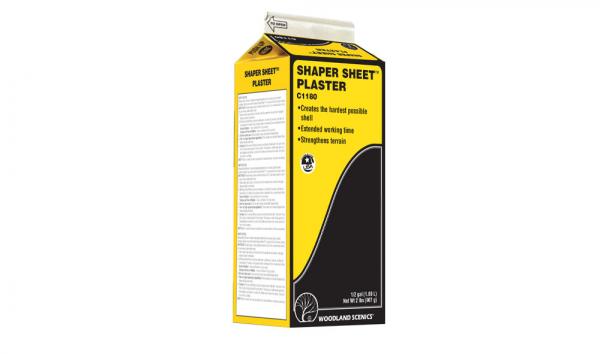 C1180 Woodland Scenics Shaper Sheet Plaster 1/2
Gal
£13.50

C1215 Woodland Scenics Earth Colour Kit
£19.25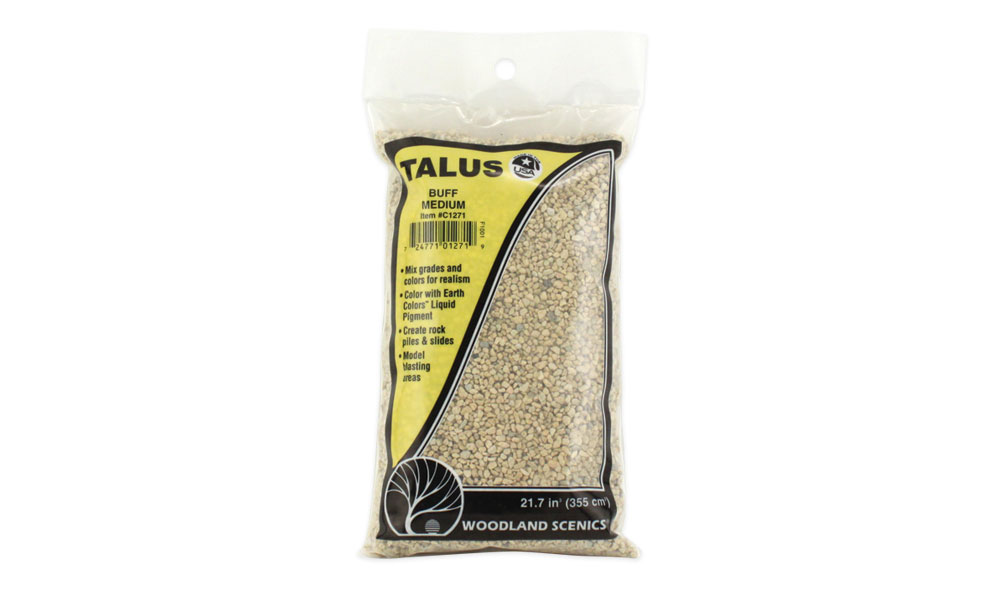 C1271 Woodland Scenics Talus Medium Buff
£4.80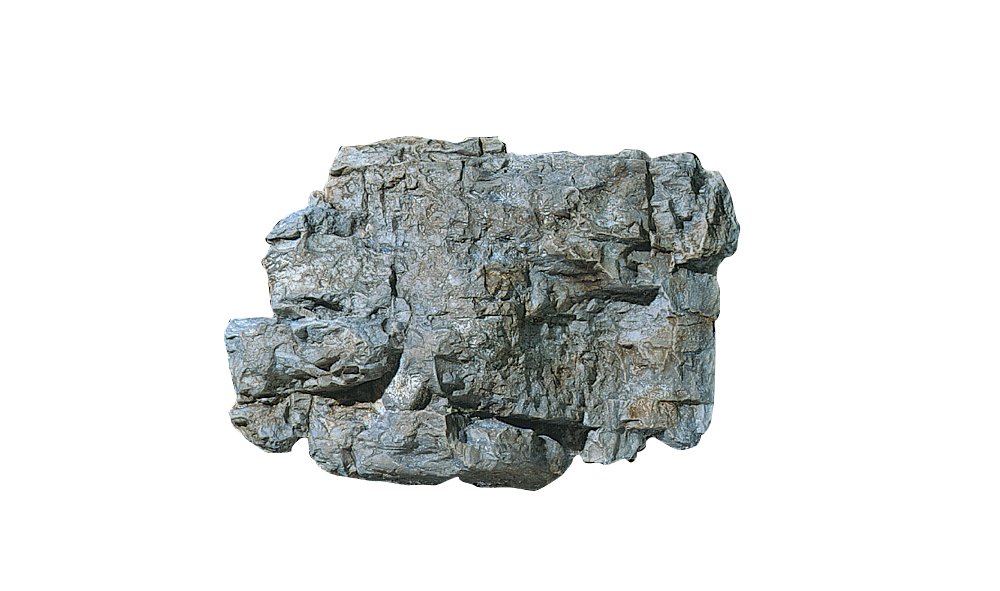 C1241 Woodland Scenics Layered Rock 5in.x 7in. Rock Moulds
£9.55

C1202 Woodland Scenics Mold-A-Scene Plaster
£13.50


Choose between: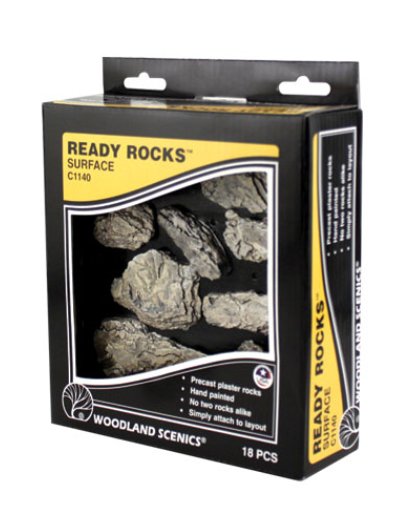 C1140 Woodland Scenics Surface Ready Rocks
£18.75

or
Return to Page Top
Click here for instructional videos by Woodland Scenics, on:
Shaper Sheet
Ready Rocks

Modelling Rock Formations

Earth Colours
.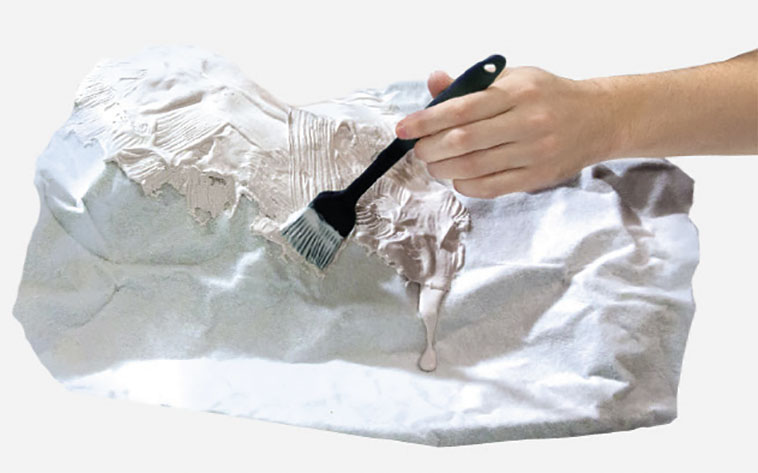 Applying Shaper Sheet Plaster to Woodland Scenics Shaper Sheet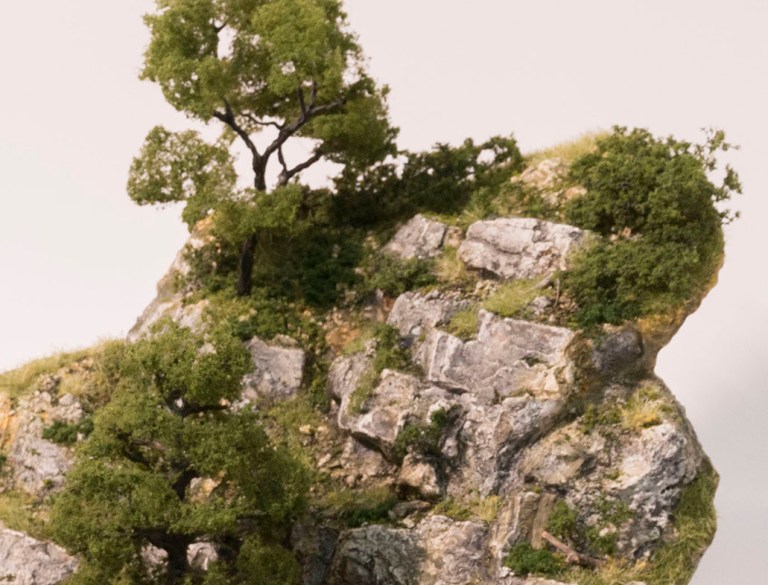 Add rocks & terrain before applying your Earth Colours Liquid Pigments base colour



Step 2: Add Colour & Dimension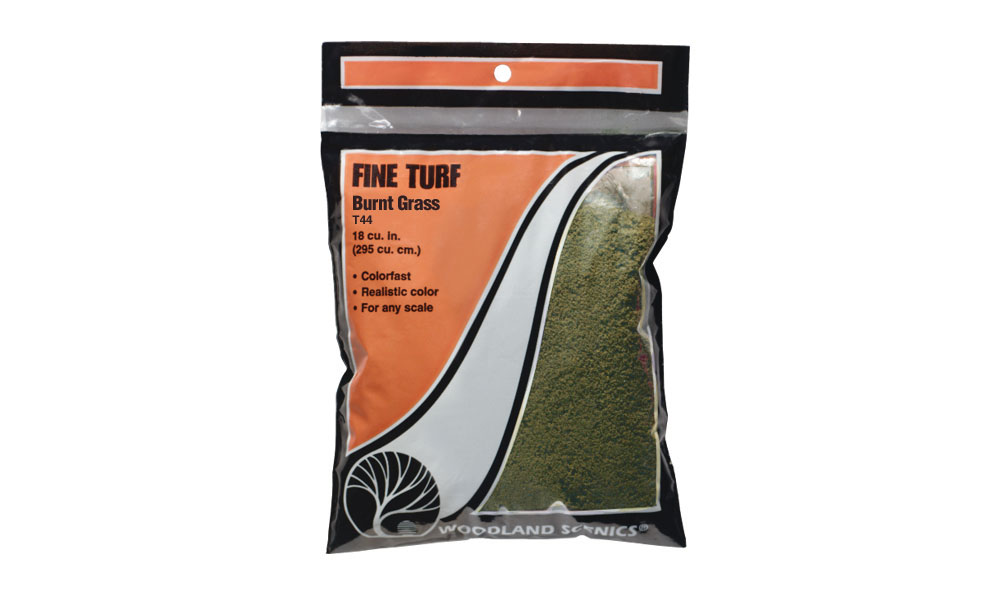 T44 Woodland Scenics Fine Turf Burnt Grass 18cu.in bag
£3.85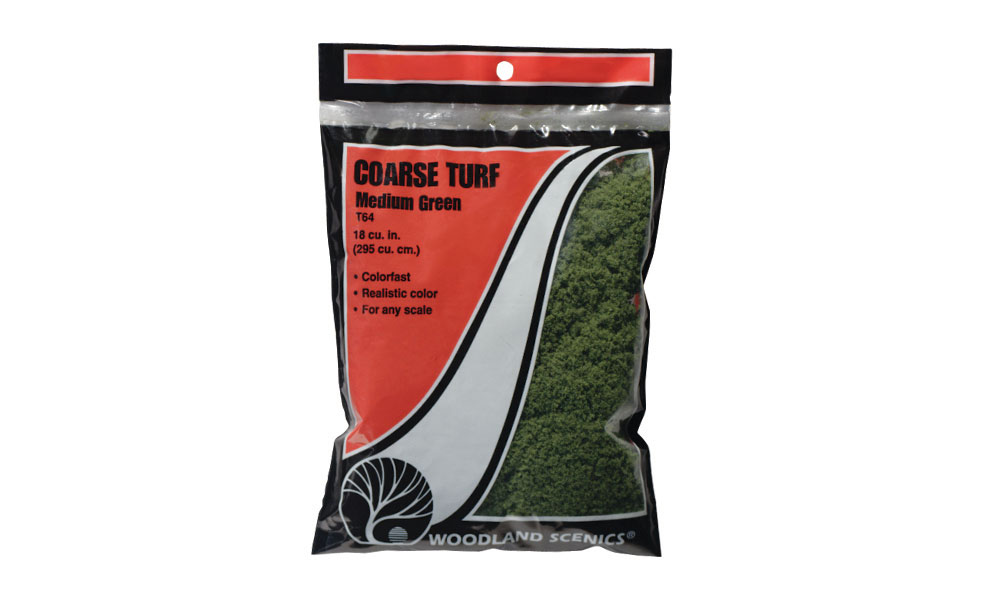 T64 Woodland Scenics Coarse Turf Medium Green 18cu.in bag
£3.85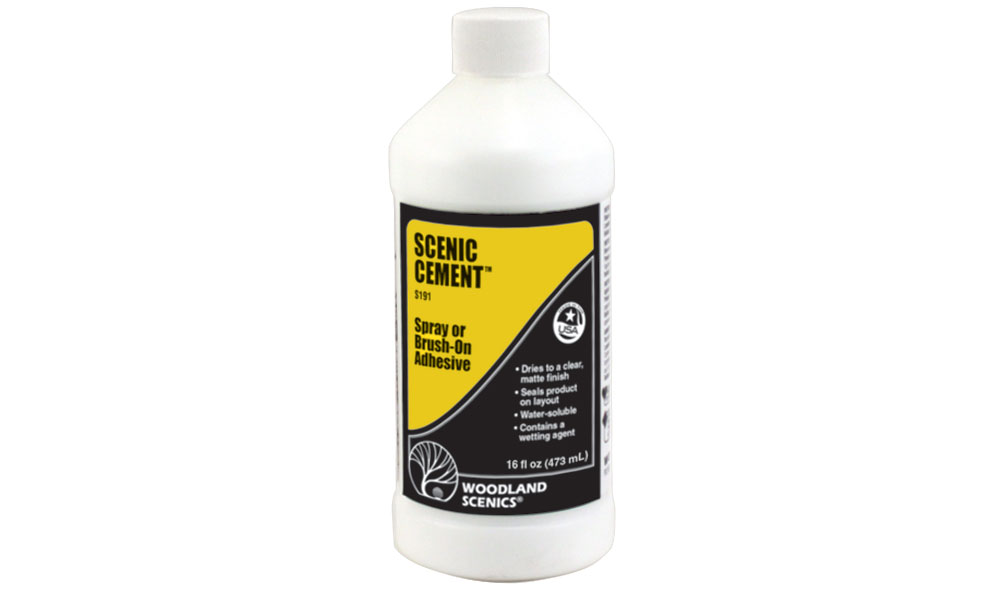 S191 Woodland Scenics Scenic Cement 16oz
£9.55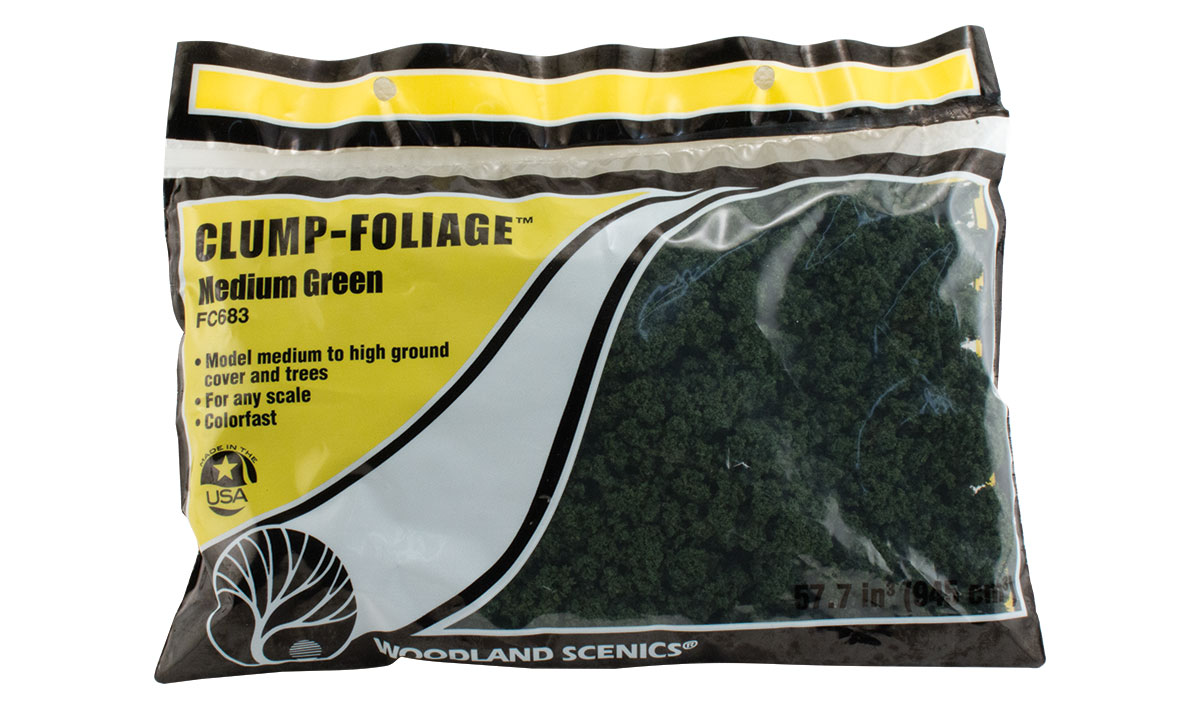 FC683 Woodland Scenics Clump-Foliage Medium Green 55cu.in
£7.65
F51 Woodland Scenics Foliage Light Green 60 sq in
£5.75
Return to Page Top
Click here for instructional videos by Woodland Scenics, on:
Easily Model Realistic Ground Cover
Fine Turf

Course Turf

Blended Turf

Bushes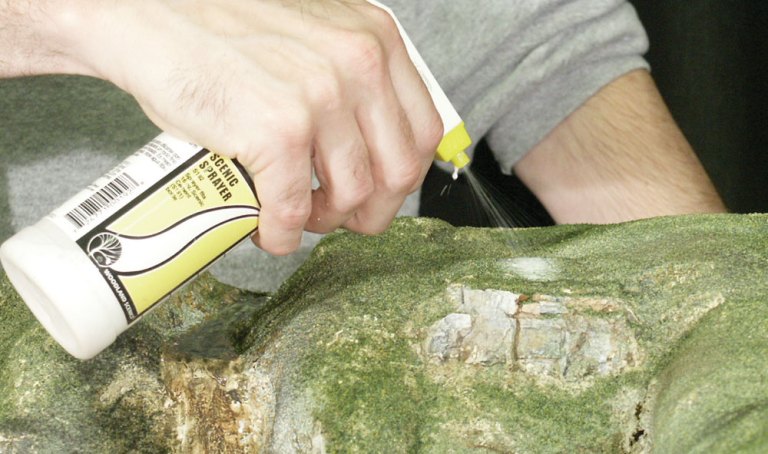 After sprinkling on your base layer of turf lightly spray with Scenic Cement to fix in place
Step 3: Further Your Realism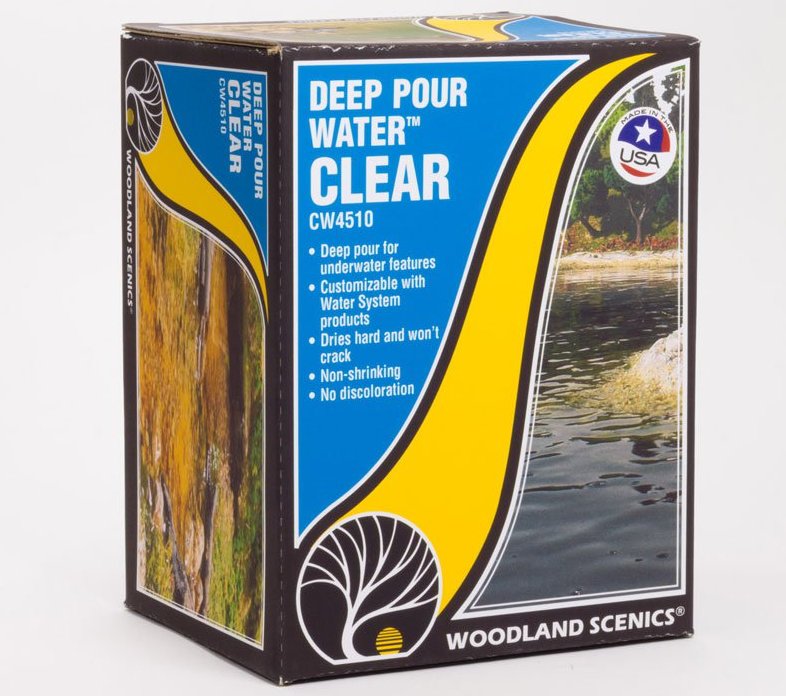 CW4510 Woodland Scenics Clear Deep Pour Water
£28.75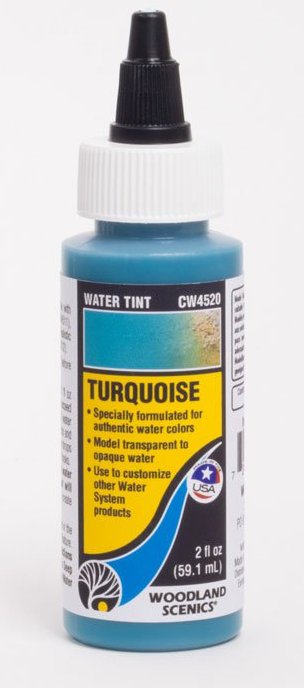 CW4520 Woodland Scenics Turquoise Water Tint
£5.75

C1212 Woodland Scenics Water Effects 8fl oz
£17.25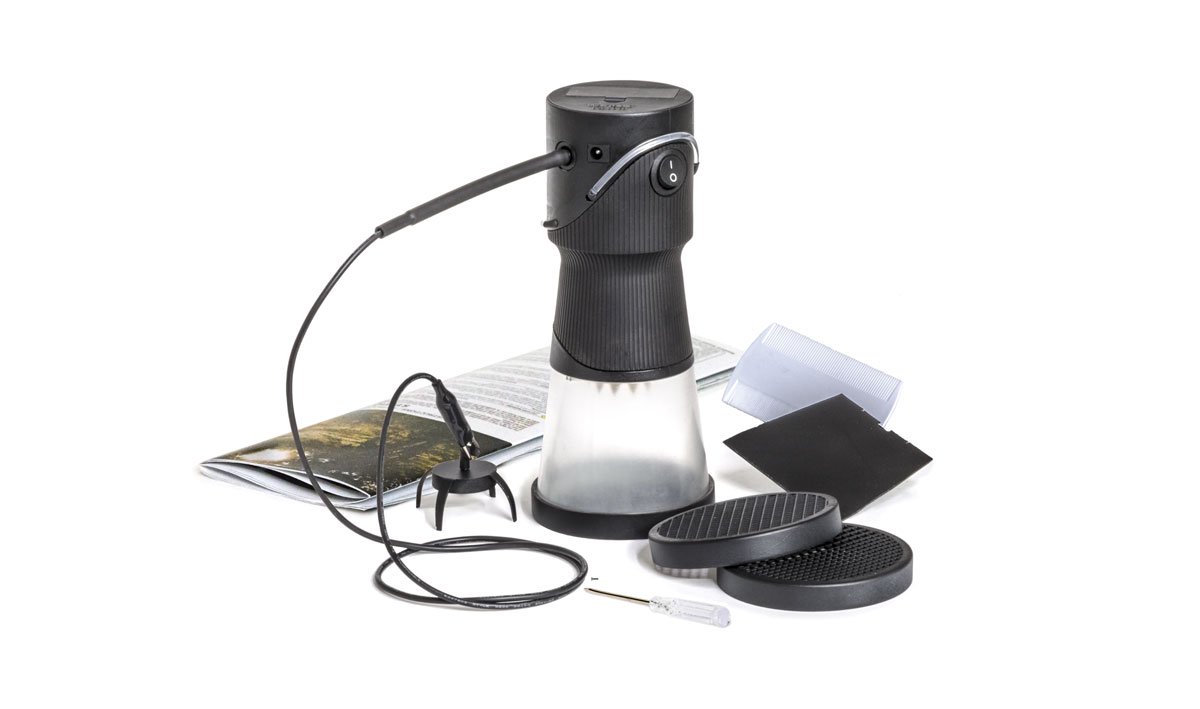 FS639 Woodland Scenics Field Grass System Static King
£101.00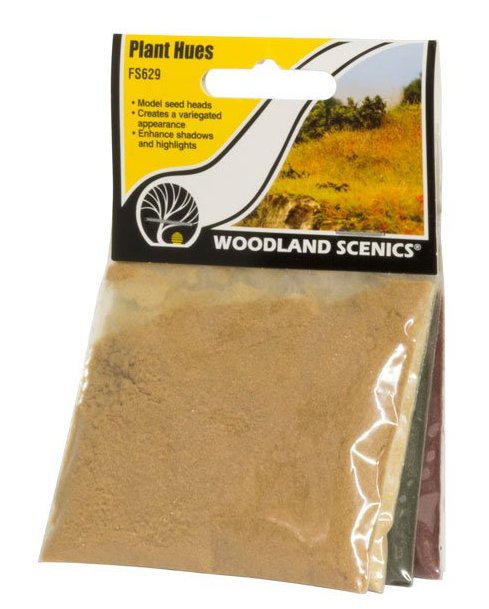 FS629 Woodland Scenics Field Grass System Plant Hues
£4.80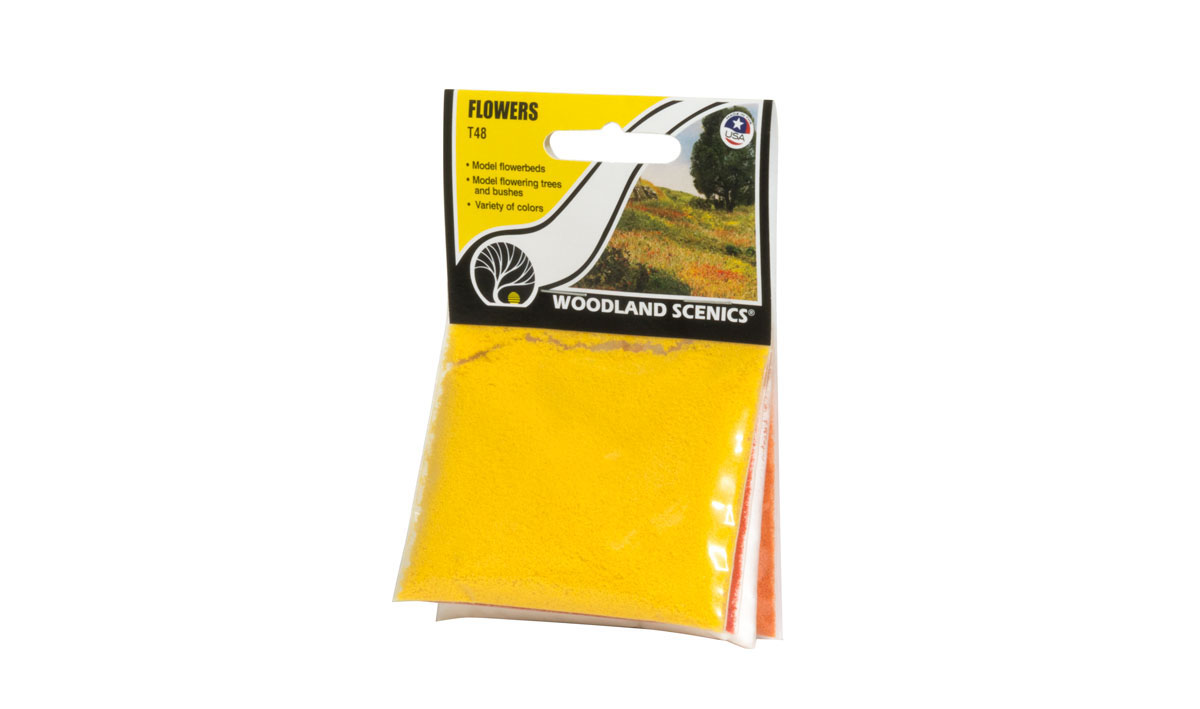 T48 Woodland Scenics Field Grass System Flowers in 4 colours
£4.80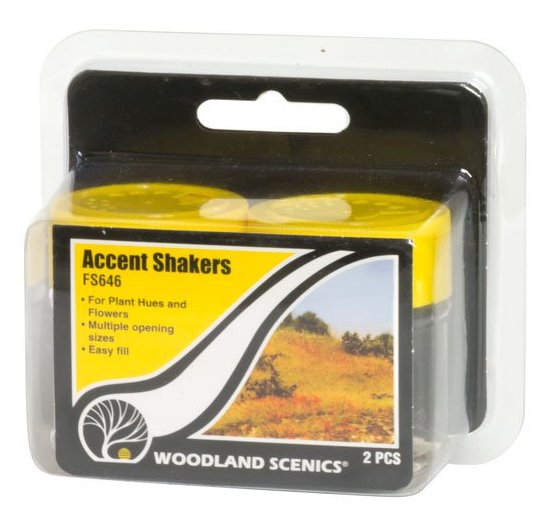 FS646 Woodland Scenics Field Grass System Accent Shakers
£4.80


FS645 Woodland Scenics Field Grass System Spray-Tac
£7.65

WC1288 Woodland Scenics Fine Buff Gravel
£5.75

C1289 Woodland Scenics Coarse Buff Gravel
£5.75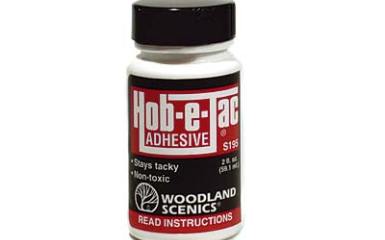 S195 Woodland Scenics Hob-e-Tac Adhesive 2fl oz
£6.70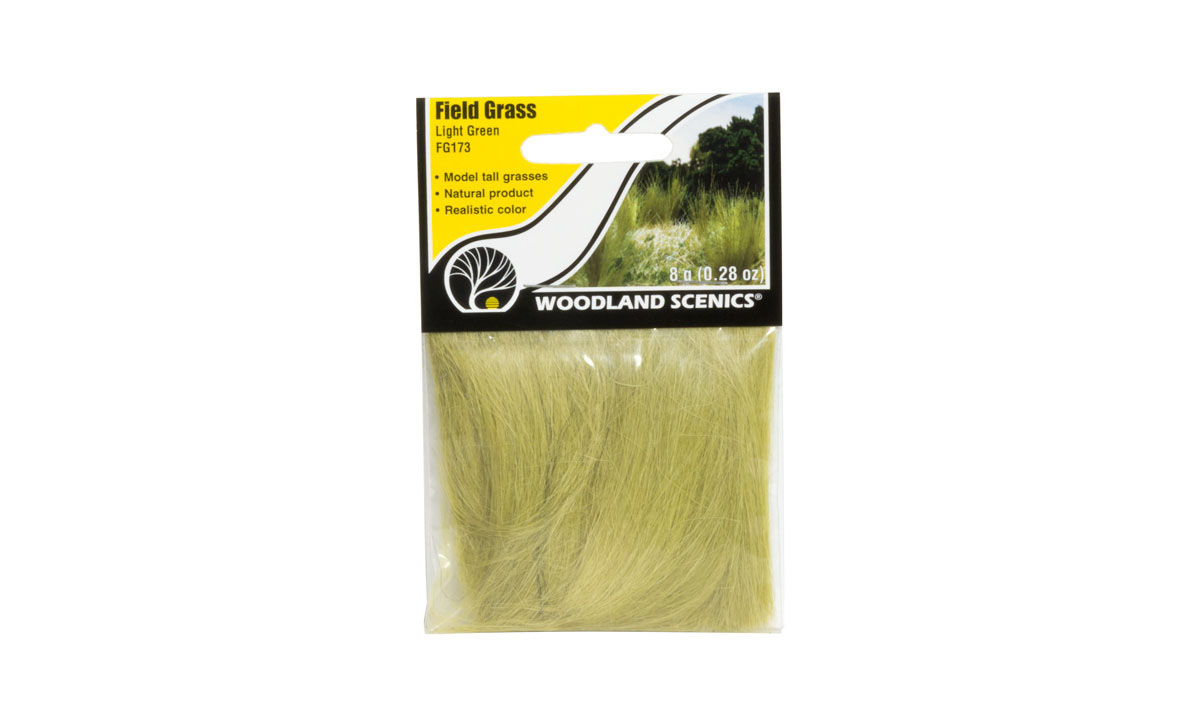 Static Grass Light Green (available in 2, 4, 7, & 12mm lengths)
£4.80 each
Return to Page Top


Click the following links for instructional videos, by Woodland Scenics, on:
Deep Pour Water Clear
Water Tints
Surface Waters - Create Movement Effects
Static Grass - The Field System
How to Accent Tufts of Grass,
Model Realistic Flowers
Model Gravel Roads
Modelling Trees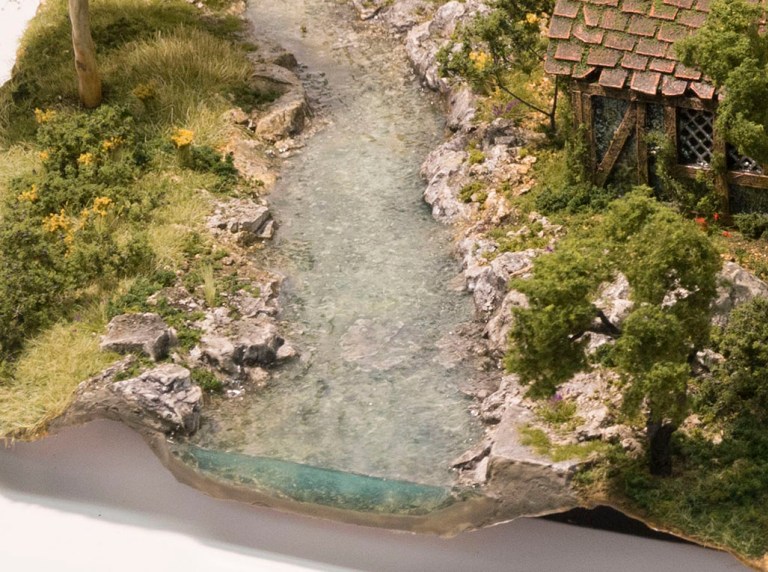 The Water System has been designed to model all bodies of water and their features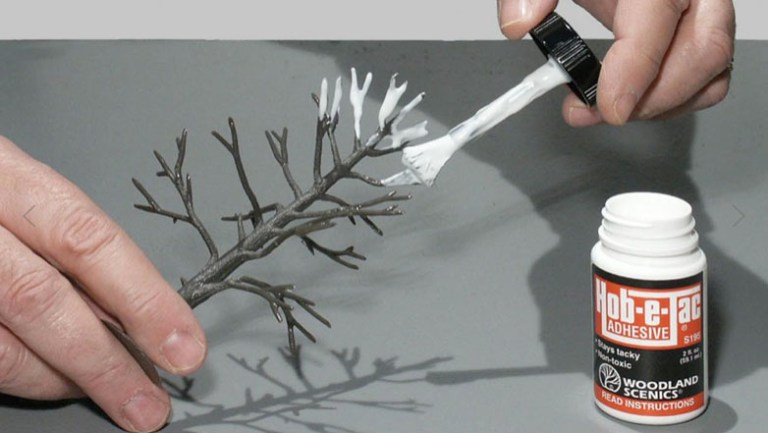 Making trees is fun with Realistic Tree Kits - simply bend and tist the armature, apply Hob-E-Tac to the branches and dip in foliage to make your tree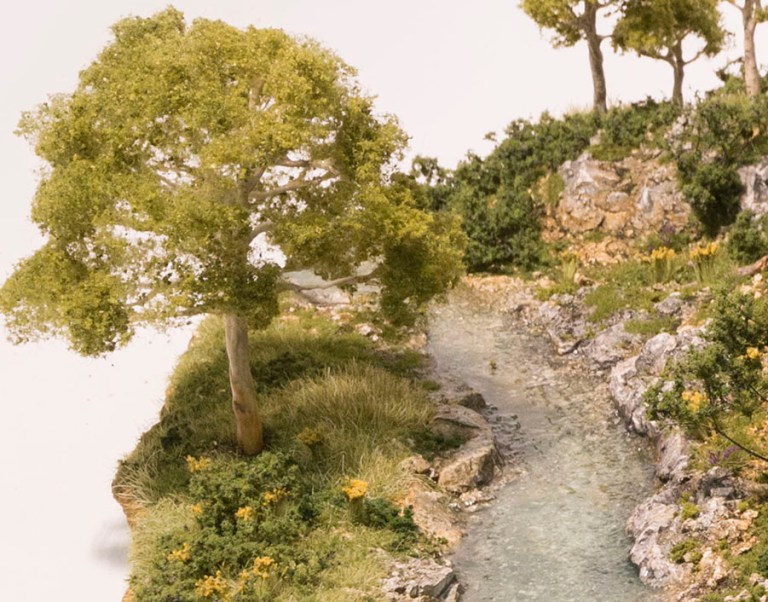 Final touches (such as static grass, trees, flowers and foliage) bring the scene to life

Return to Page Top