DJ Models Class 71 Project Page OO Gauge
History
As part of the BTC Modernisation Plan of 1955, twenty-four electric locomotives were built at Doncaster Works in 1958 for the Kent Coast main lines. They were classified type HA under the pre-TOPS scheme and operated from a 3rd rail at 650 volts DC (Eastern & Central sections) or 750 volts DC (Western section) and control was by flywheel booster. In some yards overhead catenary energized to 650 V DC was used as it was deemed too dangerous to have third rail with staff constantly at ground level reaching into low running areas to couple and uncouple trains. The overhead system utilised tram-style catenary and pantographs.
They were mixed-traffic locomotives and their 2700 hp was useful for heavy freight and express passenger work. Acceleration on passenger trains (even when heavily loaded) was quite astonishing. Prestigious services including the "Night Ferry" and the "Golden Arrow" were a mainstay of the class for many years.
As more areas of the Eastern section were given over to EMU operation the class soon found itself ousted almost completely from passenger work with newspaper and night ferry workings the exception. Most were scrapped in fully working order having been withdrawn purely through lack of work.

10 examples were converted to Electro-Diesel locomotives in the mid to late 1960s and designated Class 74. These were in use mainly on the South Western Division until 1977. Click here >>> for details of the Class 74 Project.
A single member of the Class 71 survives in preservation. E5001 is part of the National Collection and is in full working order. No Class 74s were preserved.
Model
For the first time, a UK OO model railway locomotive has been funded up front by the customers who in return received a model for their faith in signing up to this project. By crowd sourcing the finance for this model DJ Models were able to start work almost immediately.
The model will feature a coreless motor, heavy chassis, directional lighting, etched grilles where possible, separate wire handrails, DCC 21 pin decoder socket with a large space for a sound speaker and sprung buffers. Provision within the tooling will be made for alternate slide details for the Class 74.
The RRP of the Class 71 is £139.95.
If you have ordered the DJ Models Class 71 under the crowd-funding process you qualify for a discount on the Class 74 model. The Class 74 will be £139.99 for non-weathered models and £149.99 for the weathered models, with a discount of £20 if you have ordered the Class 71.
Box design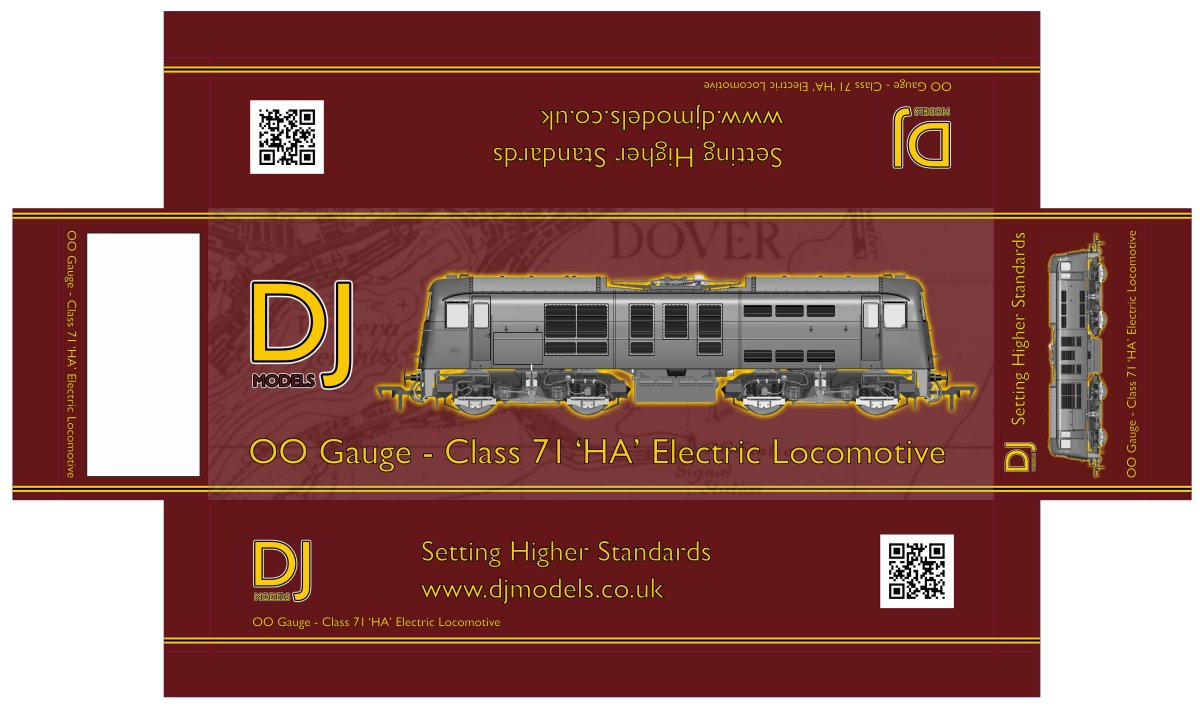 Class 71s in production - 17th February 2017

We have received the following images from Dave at DJ Models showing the Class 71 in production in the factory in China.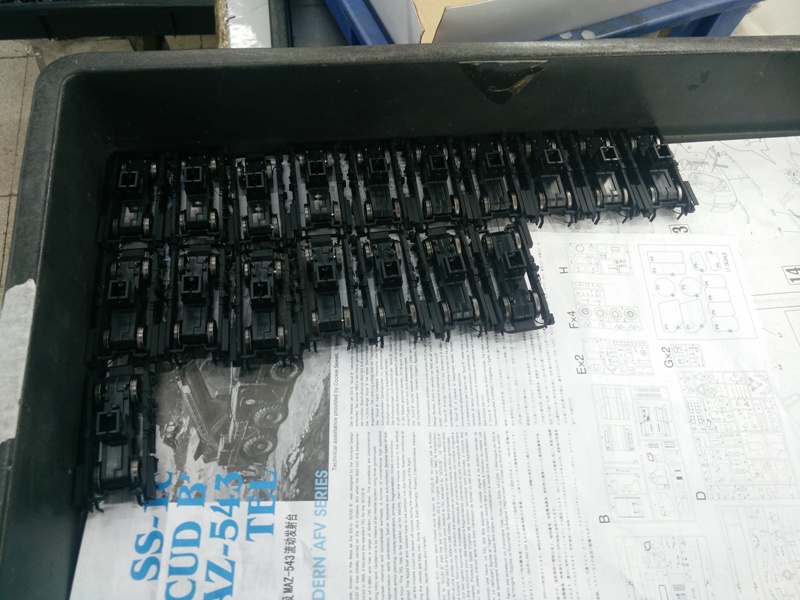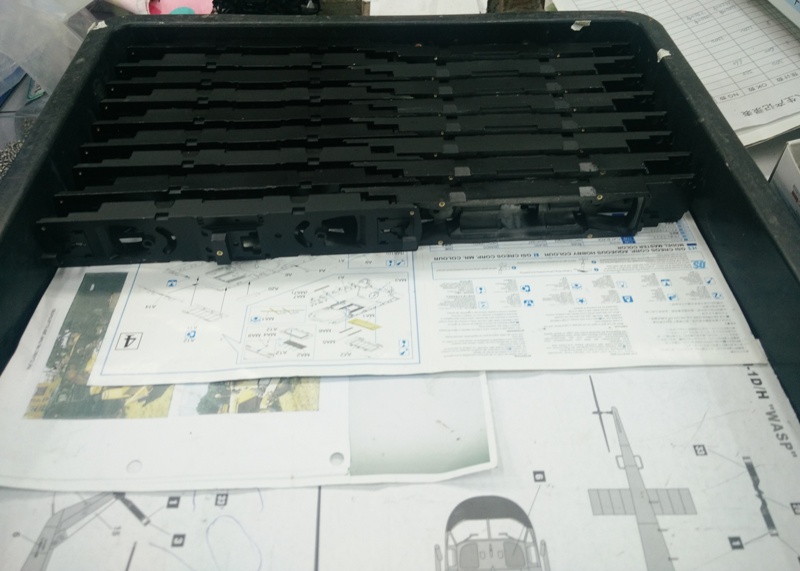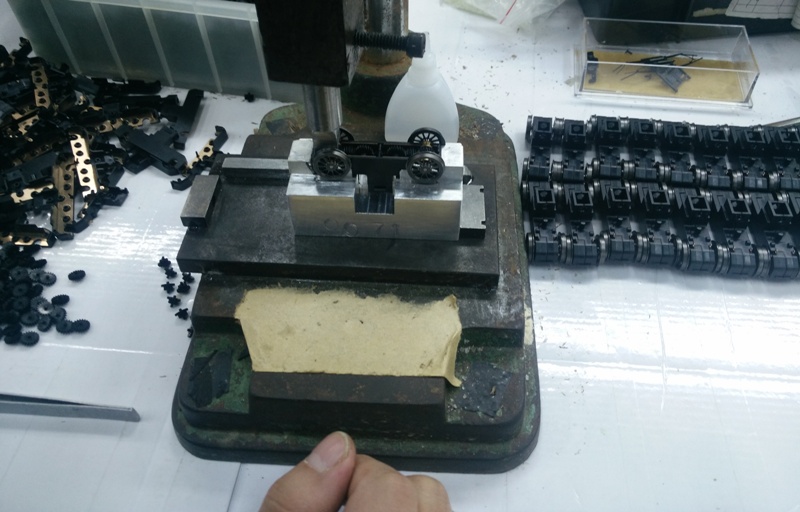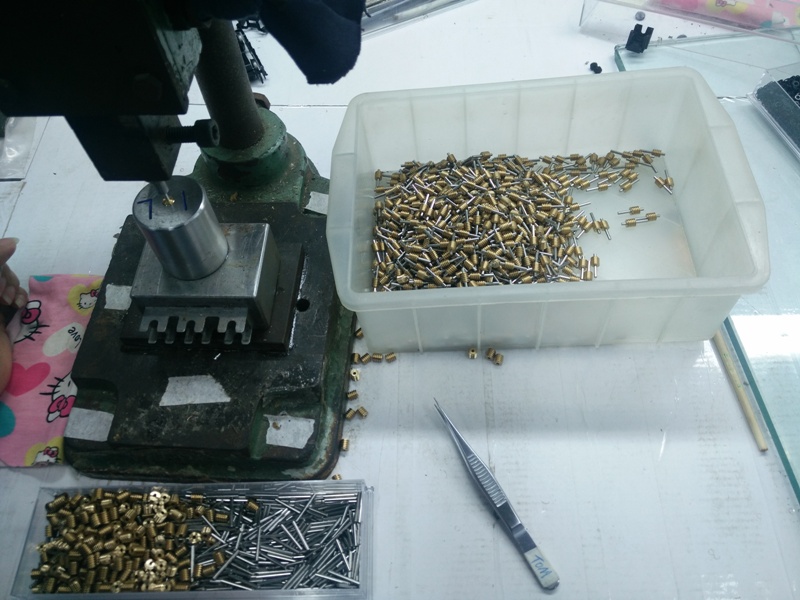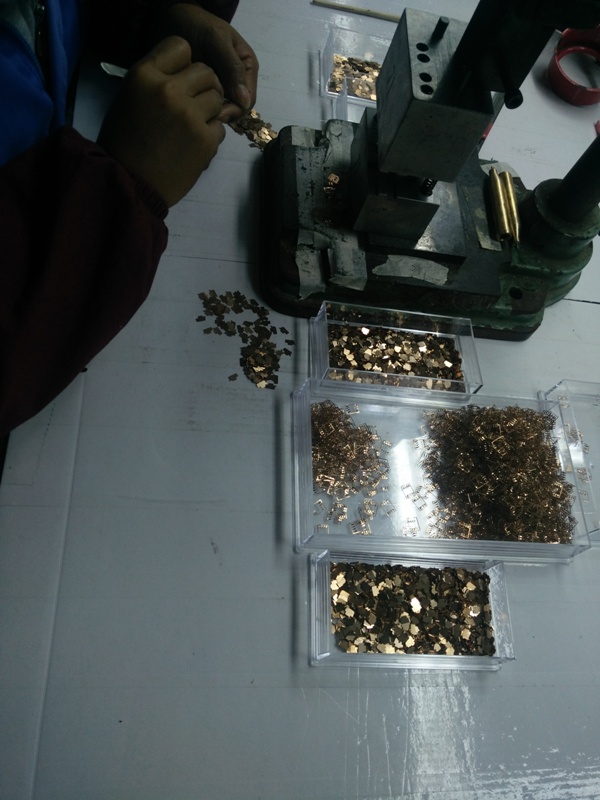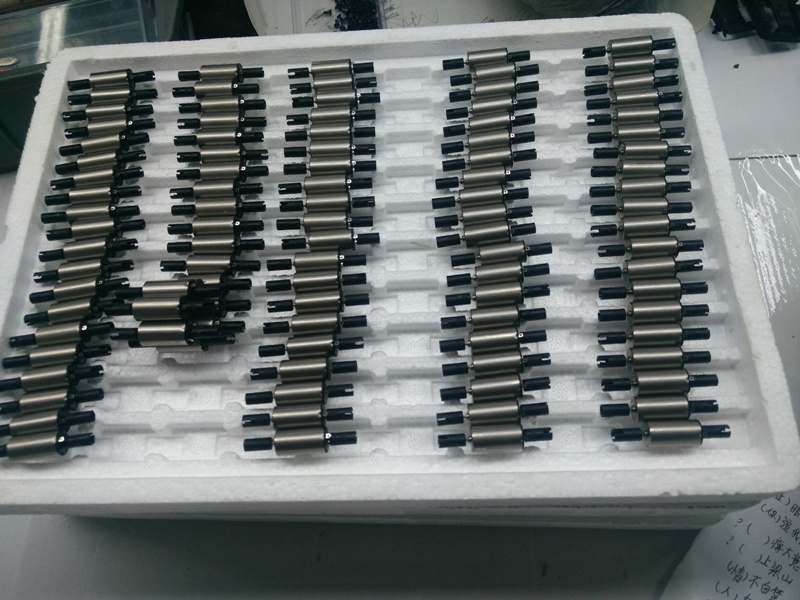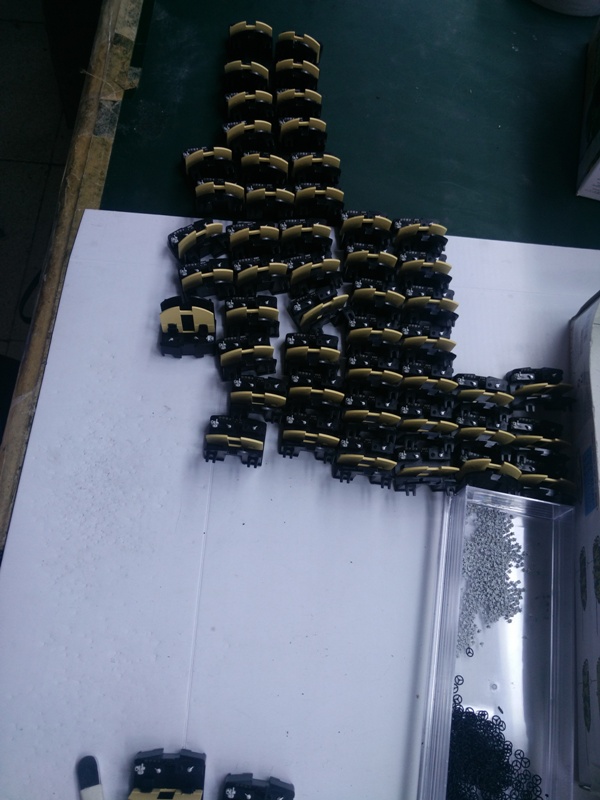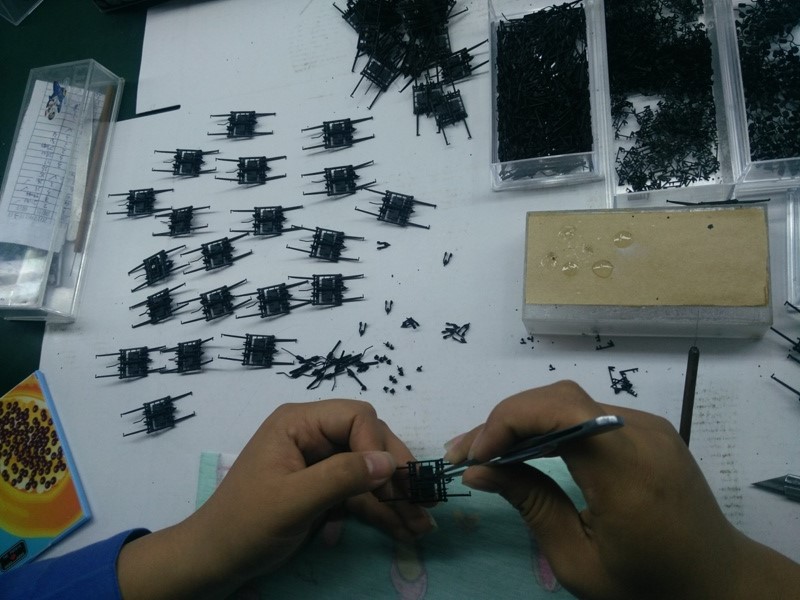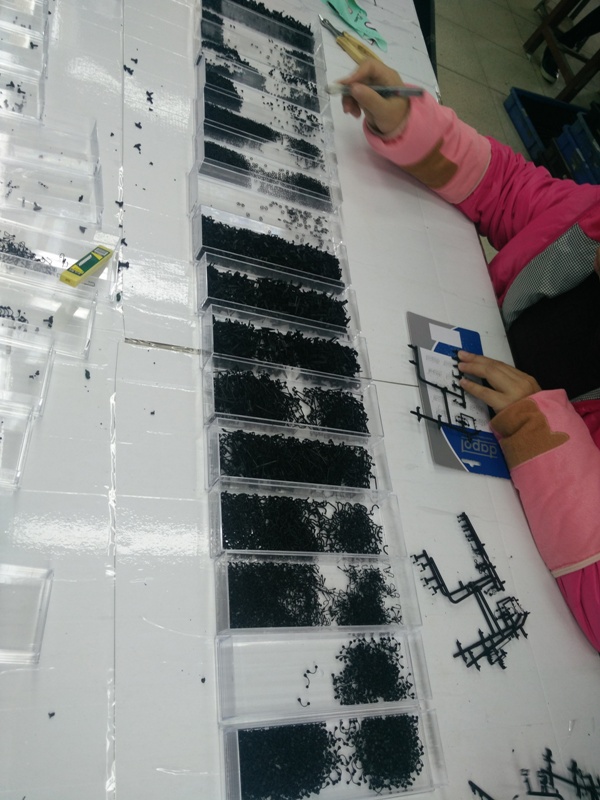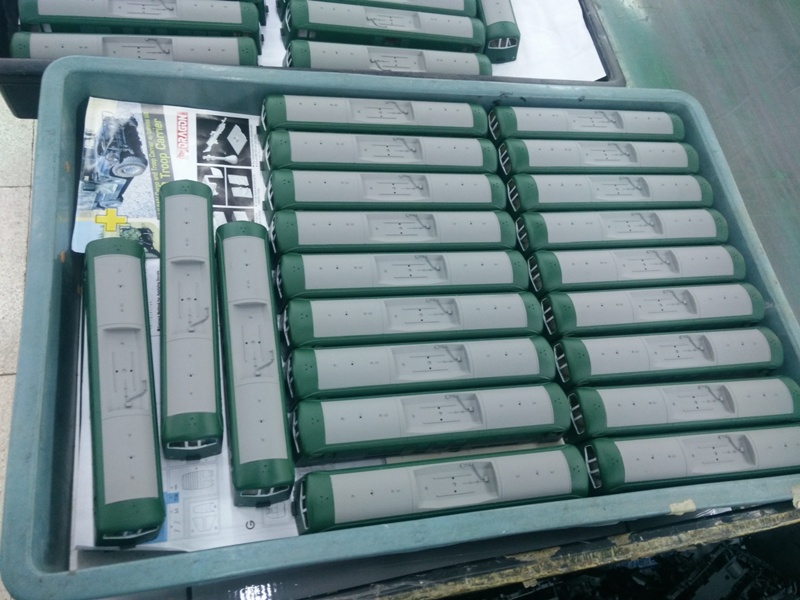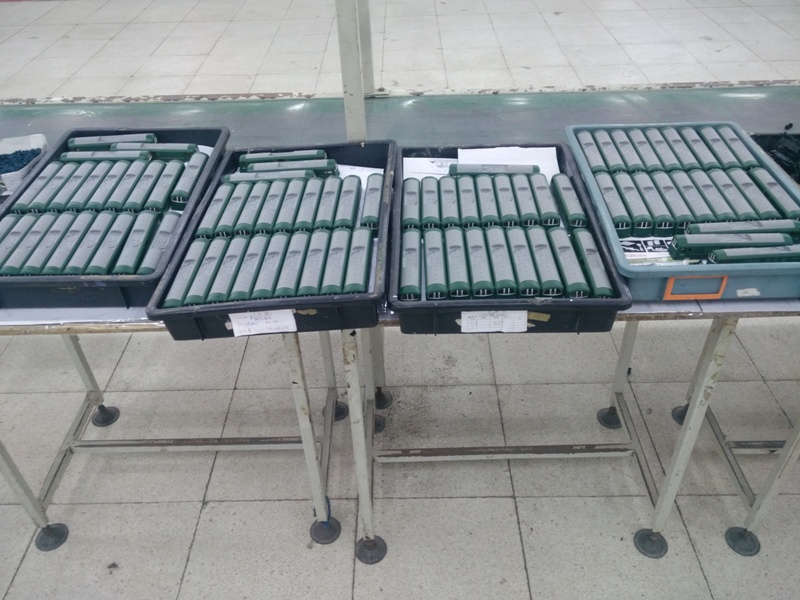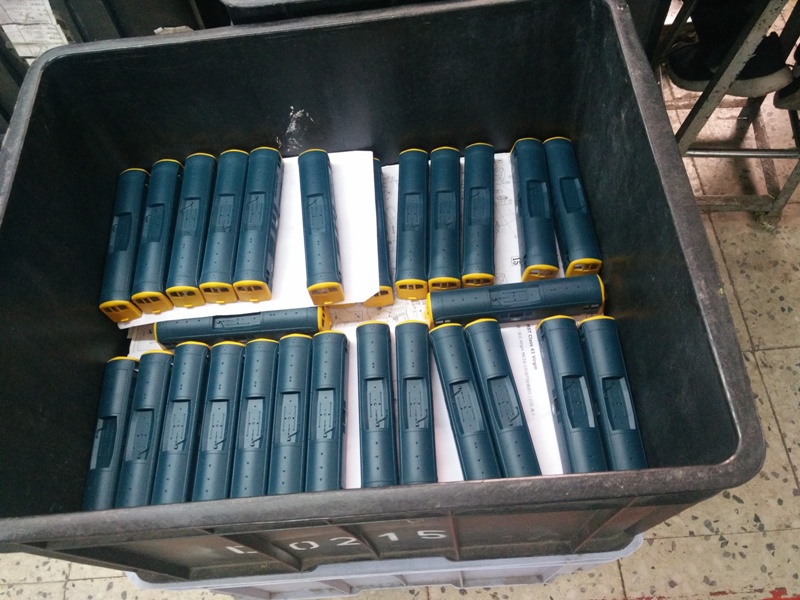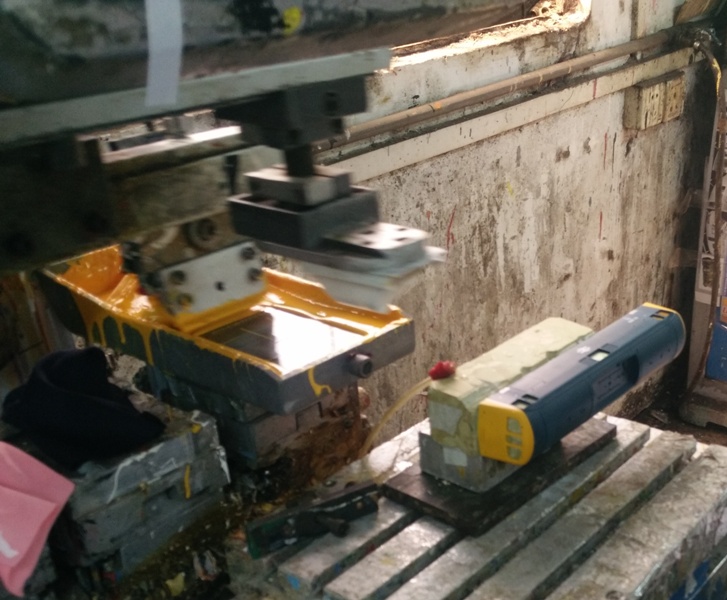 See more information on each individual model by clicking on the images below: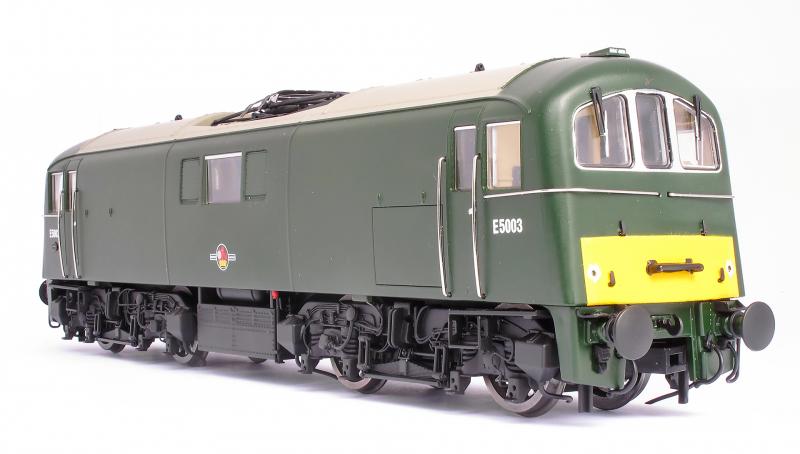 OO71-001 DJ Models Class 71 Electric Locomotive number E5003 £139.95 (SOLD OUT)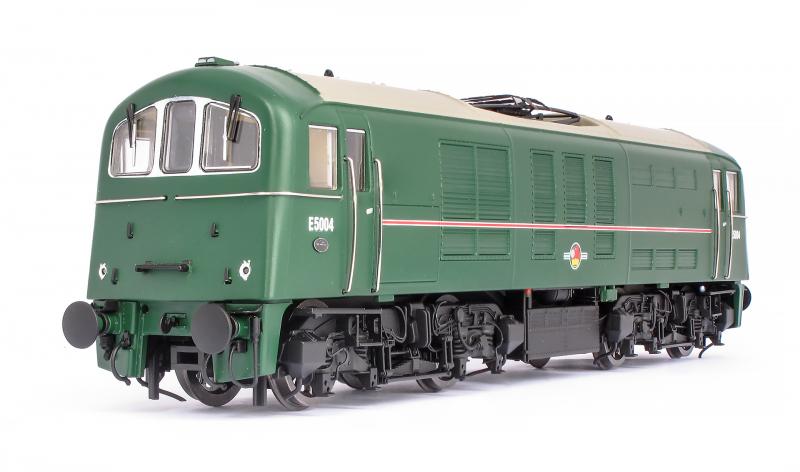 OO71-002 DJ Models Class 71 Electric Locomotive number E5004 £139.95 (SOLD OUT)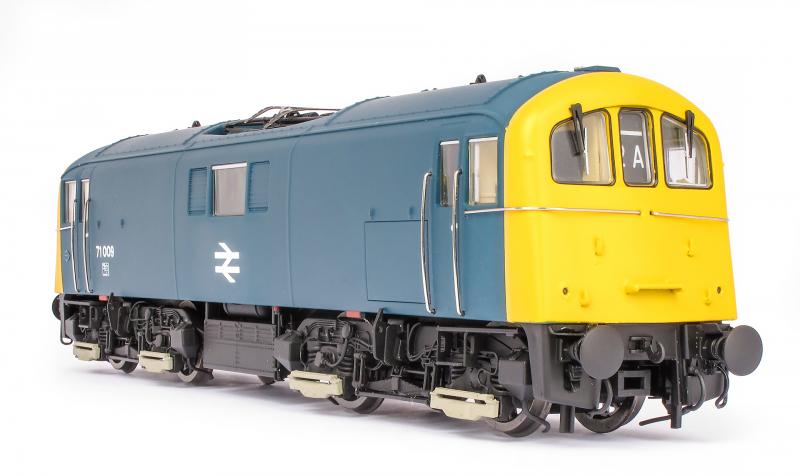 OO71-003 DJ Models Class 71 Electric Locomotive number 71 009 £139.95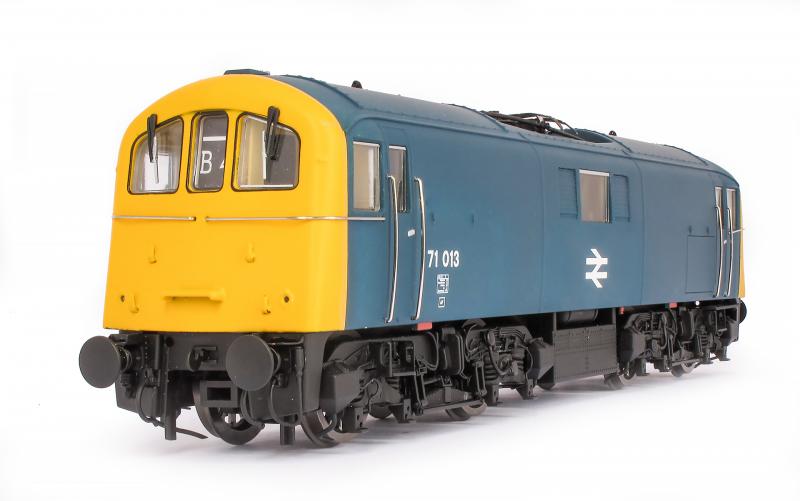 OO71-004 DJ Models Class 71 Electric Locomotive number 71 013 £139.95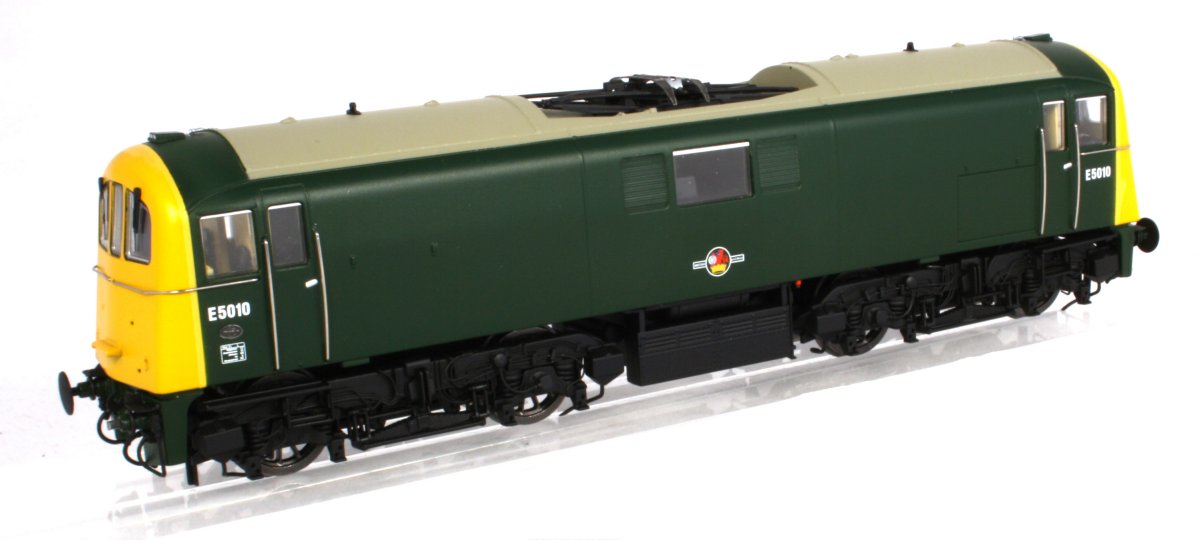 OO71-005 DJ Models Class 71 Electric Locomotive number E5010 £139.95


In addition three weathered versions are available. These are based on masters supplied by Mercig Models which the factory in China copied. Weathered models from DJ Models are exclusive to Kernow Model Rail Centre : -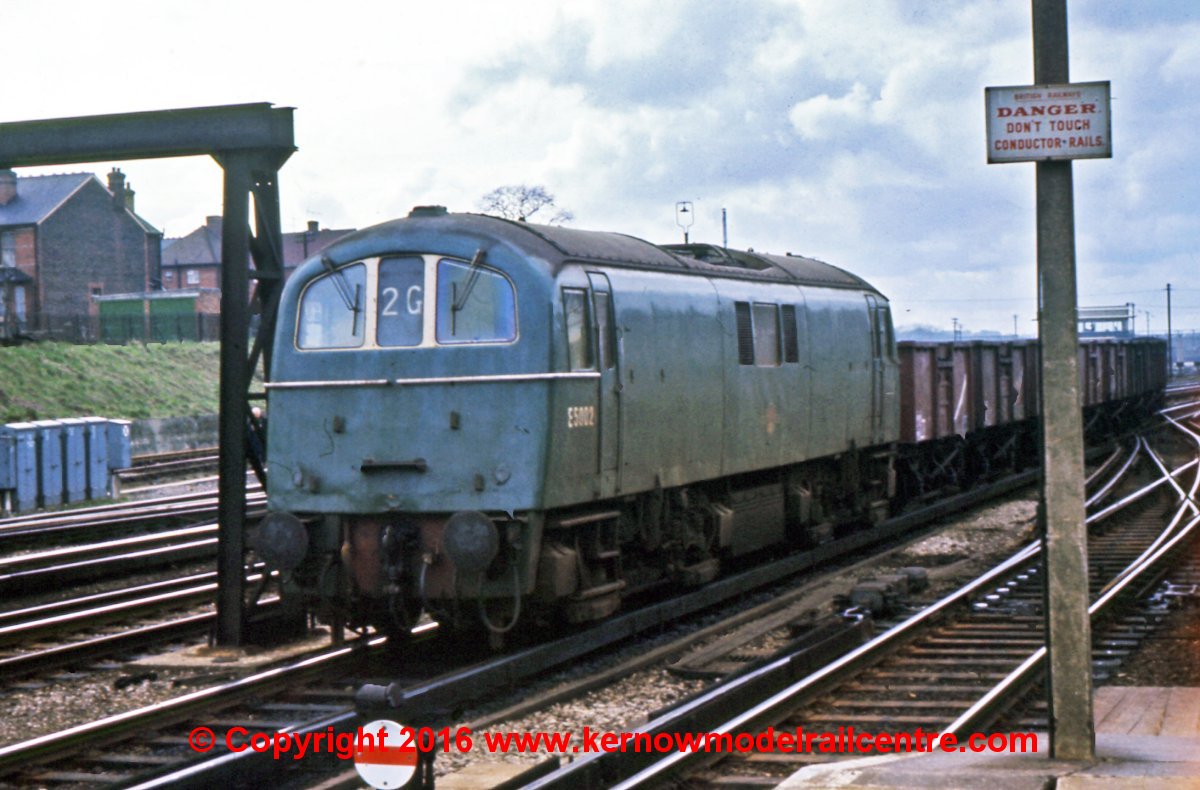 OO71-097 DJ Models Class 71 Electric Locomotive number E5002 £144.95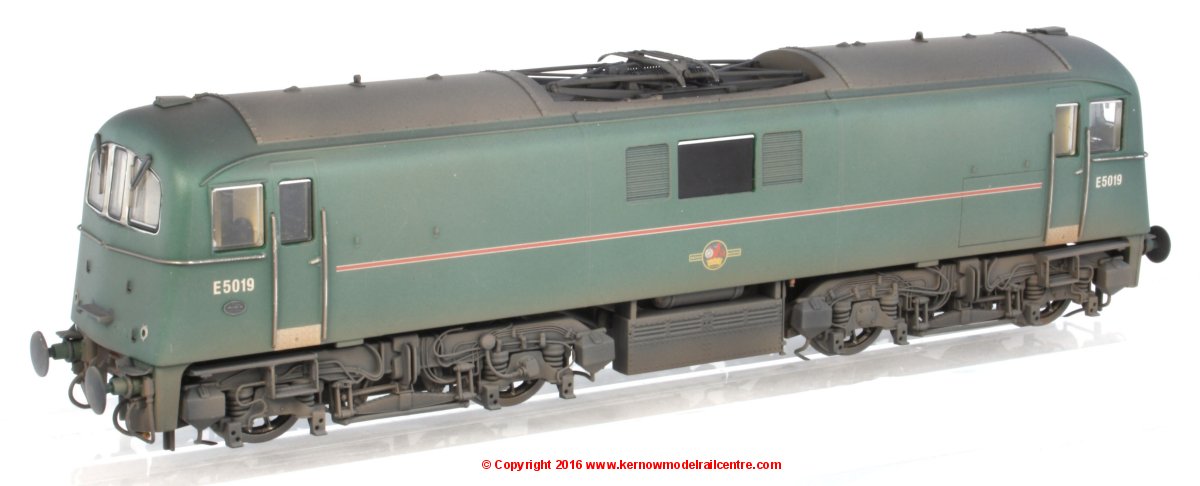 OO71-098 DJ Models Class 71 Electric Locomotive number E5019 £144.95





OO71-099 DJ Models Class 71 Electric Locomotive number 71 008 £144.95