LSWR GATE STOCK PUSH-PULL SET
We have commissioned the much-requested LSWR Pull-Push Gate Set in OO Gauge. This will be produced from tools owned by Kernow Model Rail Centre and will be to the same high standard as the Beattie Well Tank and Adams O2 Models. We worked closely with Graham Muspratt and Mike King to ensure the models are as accurate as possible.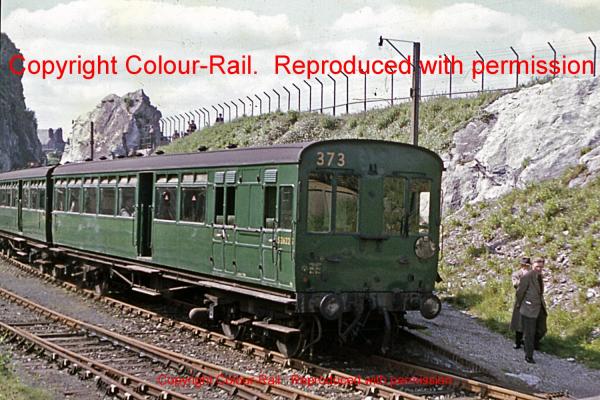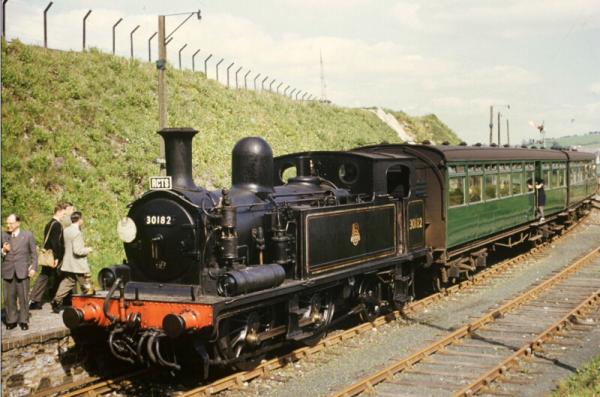 Four versions of the 1914 Stock will be available: -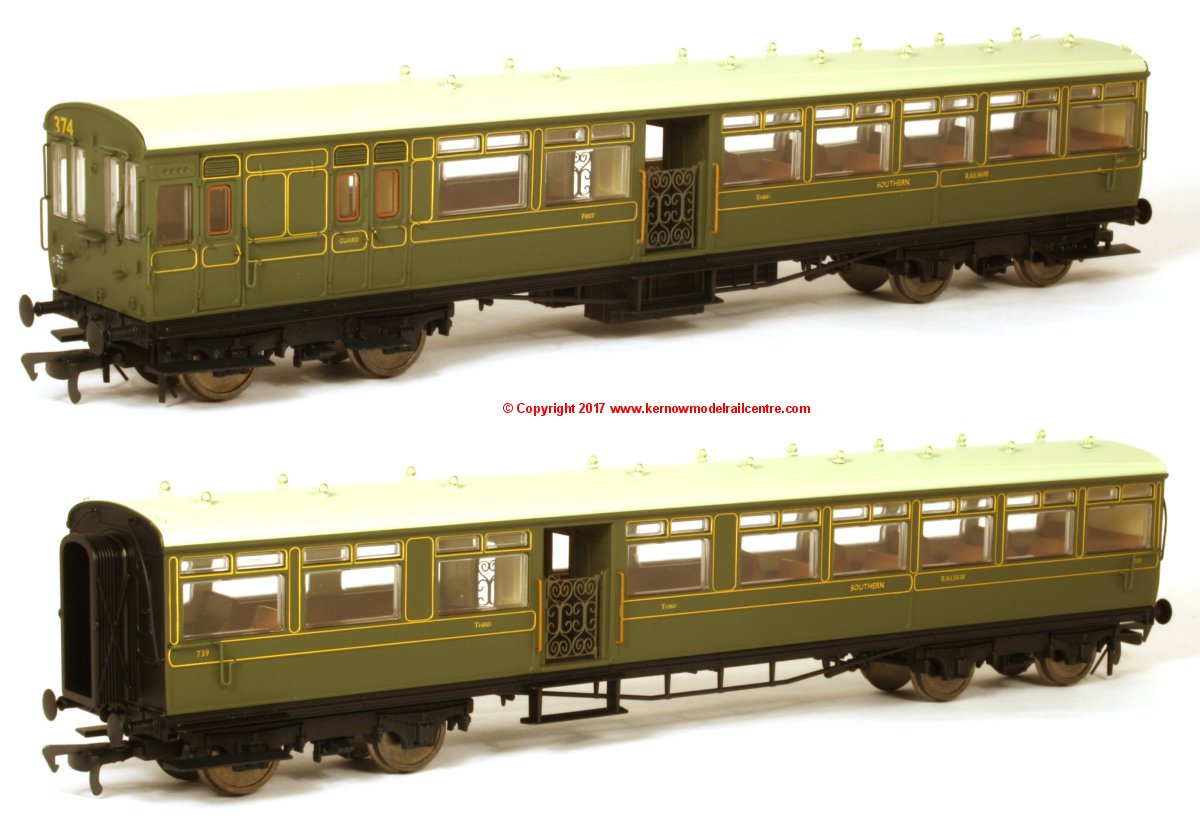 K1001 Set number 374 in SR Lined Maunsell Green livery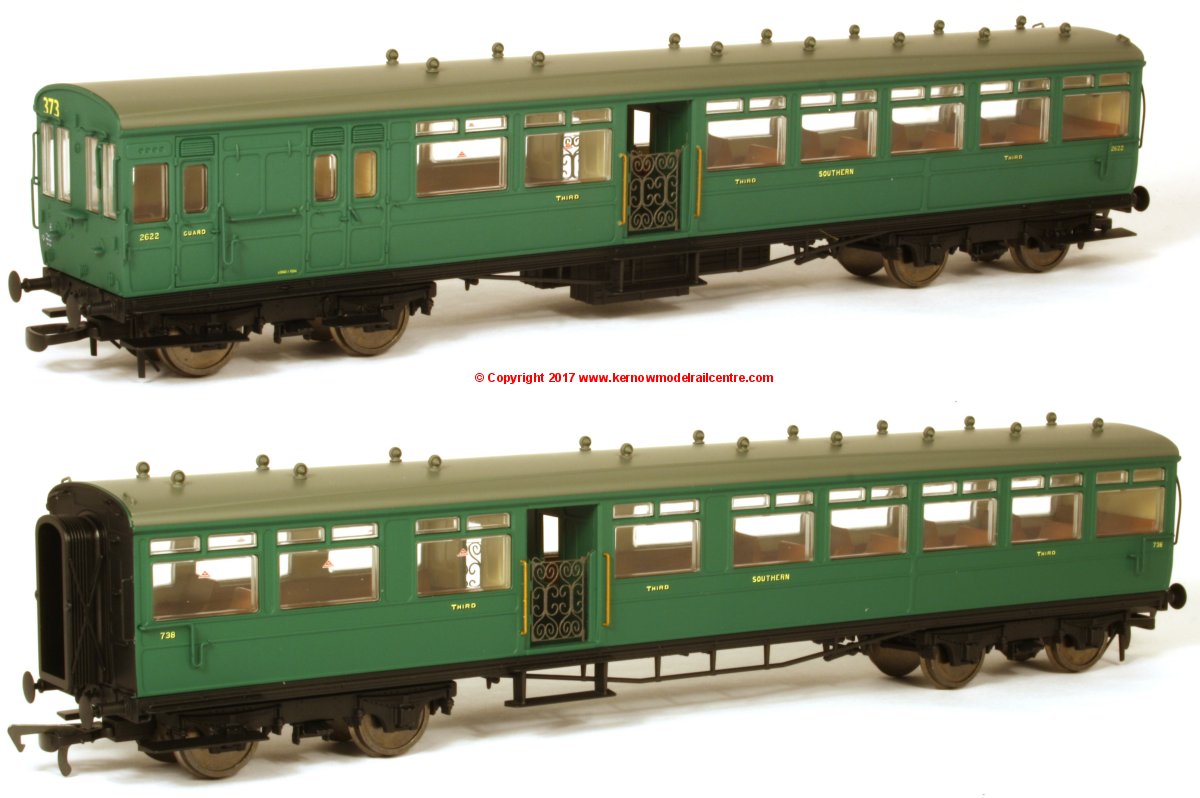 K1002 Set number 373 in SR unlined Malachite Green livery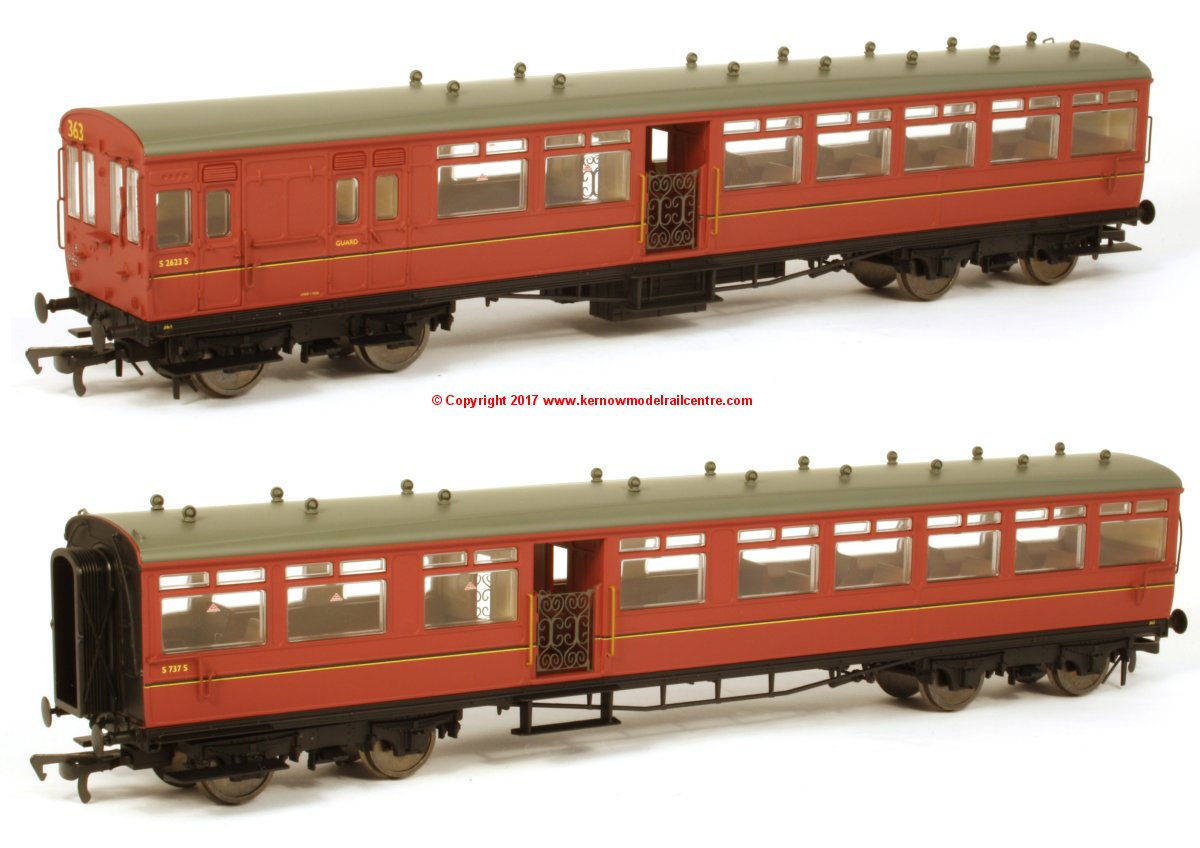 K1003 Set number 363 in BR Crimson livery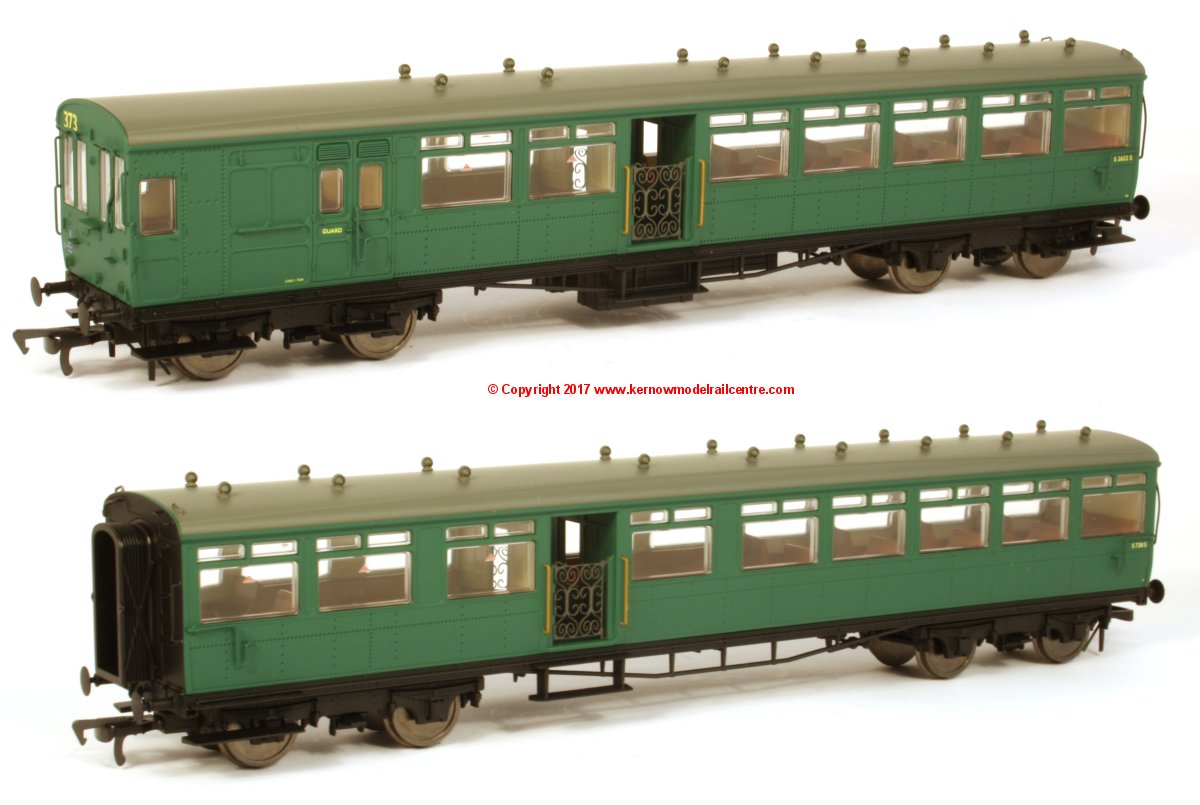 K1004 Set number 373 in BR (SR) Green livery
Each twin pack will contain the Driving Brake Composite (which was downgraded to Driving Brake Third during 1939) and Third coach and will be priced at £129.99. (Existing orders placed prior to 27th October 2016 will be held at the original price).
Each set has unique details which will be reproduced on the models, including representations of the steel plating applied to K1004.

Spot the differences in the image below!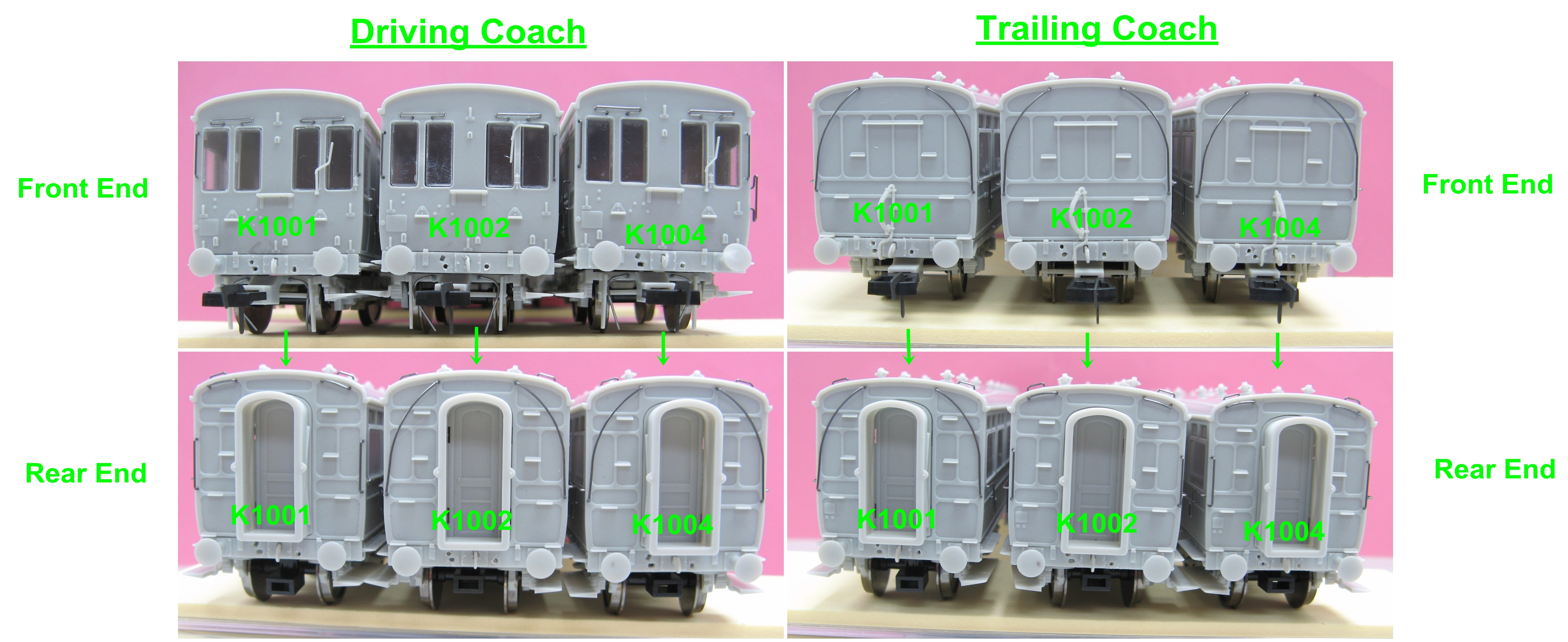 In December 2013 we received the cad-cams for this model. Several minor changes were made and tooling commenced in February 2015.

The first shots from this tooling were produced in June 2015 and the image below shows the result of this.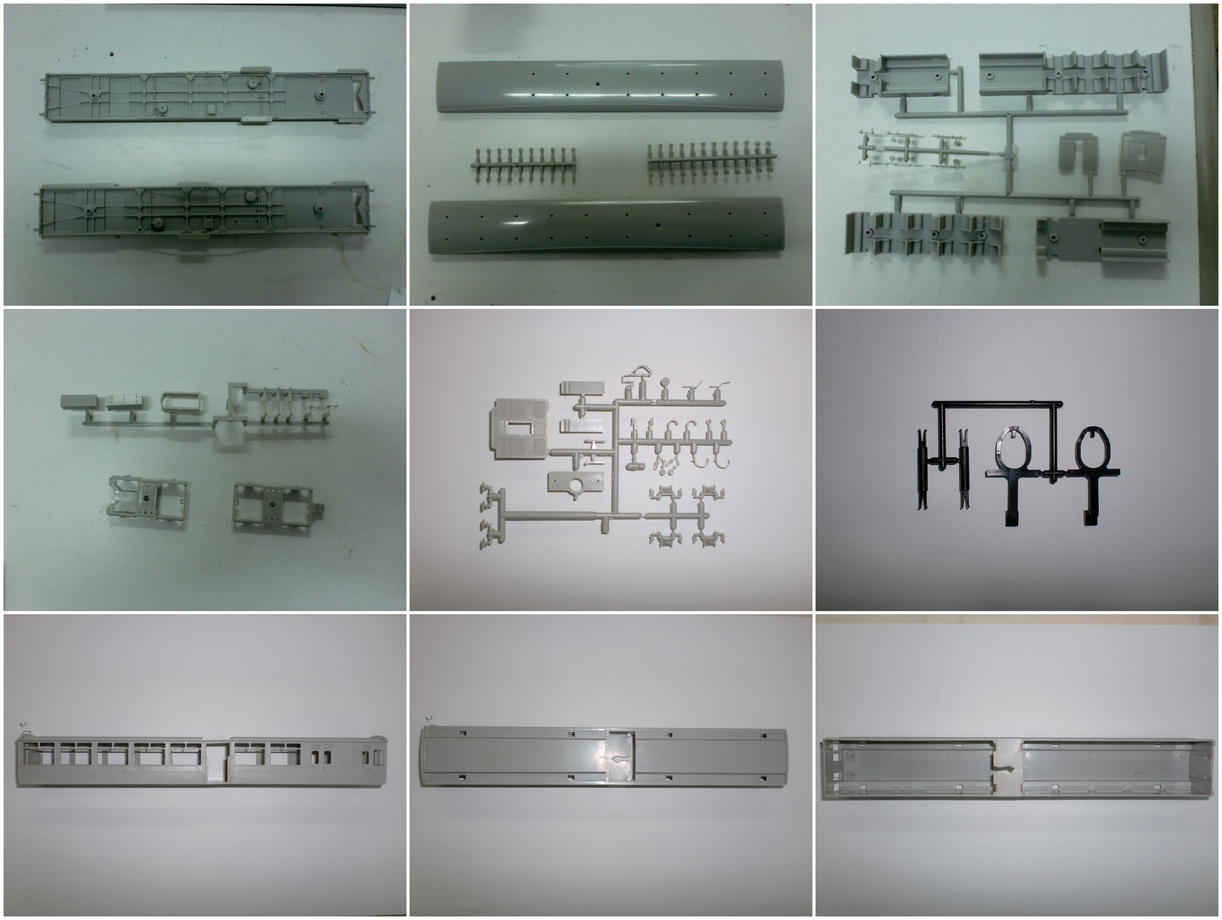 This image was taken in the factory and we received a fully-assembled model towards the end of June. The first shot is to check for the main dimensions and check that the assembled parts fit correctly etc, and does not have the full detail.

The first shot has been checked and several changes have been made. The second shot arrived 27th October 2016 and was extensively test run. Livery artwork was submitted in November 2016.

The first livery samples were received on 17th March 2017 and comments fed back. The latest livery sample was received on 12th May 2017 and production authorised subject to a couple of minor corrections. Production was completed in September 2017 and the models arrived on 14th November 2017.

All paid-for pre-orders were sent by 14th December 2017.