Welcome to Kernow Model Rail Centre online.  This is where we get the opportunity to tell you a little bit about us :)
Kernow is Cornish for Cornwall and our logo is derived from the Cornish flag which is a white cross on a black background. Don't let all this lead you to believe that we're only here to specialise in things Cornish however. We'll be happy to supply model train and slot car racing items to anywhere in the world!
Our shop in Camborne is open Monday to Saturday from 09:30 until 17:00, and on Sundays and Bank Holidays from 10:00 until 16:00 for personal callers, but for those of you for whom Cornwall is a bit too far to come, you can also place model train and slot car orders here through our online store; by phoning us on 01209 714099; or by post to our address which is:
Kernow Model Rail Centre, 98A Trelowarren Street, Camborne, Cornwall, TR14 8AN
Electronic Commerce Regulations 2002.
Our Company Registration number is 4497321, Registered in Cardiff.
Our VAT Registration number is 812 1403 84.
For further details of our terms and conditions, please see the seperate link from the homepage.
We believe that service is paramount. You may have already noticed that our web-site clearly indicates which items we currently have in stock, so once your order is placed and payment confirmed, (immediately in the case of debit/credit cards and usually five working days in the case of cheques for mail orders), we are able to post the goods to you on the same, or next available, working day.  
Every item we despatch is carefully and securely packaged to ensure that they reach you in the best condition possible. We hope you'll find what you're looking for, either here on our web-site or in our shop on Trelowarren Street in Camborne, not just in the price but in the service we aim to provide. This is a very exciting time to be involved particularly with railway modelling in Britain. Standards have improved dramatically in recent years and forthcoming new releases by quality manufacturers such as Hornby and Bachmann (including Graham Farish), are eagerly anticipated by many, so keep re-visiting our site as we'll be updating it regularly, keeping an eye open for our special offers. Alternatively, check our adverts in modelling publications or pop in and see us if you can - we'd like to meet you.  
Awards:
UK Model Shop's Model Shop of the Year 2004.
Bachmann Europe Retailer of the Year 2006.
Model of the Year 2011 - Beattie Well Tank.

Meet the Staff:

Pictured above left outside our shop (looking like Gumbies!) and above right with Andrew George MP and Julia Goldsworthy MP on 27th August 2006 at Hayle following the protest march attended by around 27,000 people to save St Michael's Hospital.

Pictured above left at our Bachmann Dynamis Open Day in September 2007 when we were presented with our Bachmann Retailer of the Year award.  Picture to the right is taken during one of Bachmann's demonstrations.

A line up of most of our then current staff pictured at the Cornish Pirates game v Plymouth Albion on Easter Day 2009.

Our then current staff lined up at Andrew's leaving do in 2013.  Left to right is Alan, Sam, Lynne (Andrew's wife), Scott, Steve, Greg, Mick, Tony (Bachmann Rep), Andrew and Chris.

Chris Trerise - Managing Director
Chris keeps the website up to date and deals with all back office accounts, as well as ordering all stock for the shop.  He decides on our limited edition program and carries out all the research for these models.
Chris formerly worked on the railway, joining BR at Waterloo Station in the summer of 1987, after a short period working for Camborne Engineering Services. He progressed through a variety of station and platform jobs to become a train planner at Waterloo Station for the South Western Division of the Southern Region. More promotions followed, taking Chris through train planning positions at Trainload Freight and Thameslink, where he became head of Train Planning. After a couple of years Chris was promoted again to head the Planning and Performance sections of Thameslink, while also being responsible for the Fleet Management and the Railtrack contract. In December of 2001 he moved back to Cornwall with his family.
Chris has always had a fascination for Cornish Railways, and has a large OO gauge layout set in the mid 80's when 50's and BR Blue reigned supreme. Chris is fond of his food, having once been thrown out of Pizza Hut for eating too much on an all-you-can-eat-night! Chris is also an avid American Football fan, following the Philadelphia Eagles live on Sky or the Internet, or travelling to Philadelphia when possible! He is best avoided on Monday mornings if he has stayed up late only to see the Eagles lose...
Chris had a memorable trip to the USA back in 1999, when he invited his wife and 4 friends for a 4 day trip to Philadelphia. Sunday was game day for which Chris had arranged tickets for. The Eagles were at home to the Indianapolis Colts. The final score was Indianapolis 41 - Eagles 10. We think that Chris is probably the jinx on why his team lose, but he says they played like fairies!!

Chris is pictured above presenting the Man of the Match award to Cornish Pirates Flanker Chris Cracknell at the Kernow Model Rail Centre sponsored game versus Pertemps Bees on 23rd September 2007.
Chris has also had a starring role in a BBC television programme called "Confessions" with Simon Mayo, in which people have to admit to something they have done. Chris was on a railway training course of which an overnight stay in a hotel was arranged. Much to Chris's pleasure a minibar was in his hotel room. That evening after the 1st day was over Chris was feeling rather peckish (as usual) and decided he would have a look in the minibar. Much to his luck he found a can of coke and a large Toblerone bar. It wasn't until he had opened said items and started on them he realised how much they cost!! He decided that he would pop out to the local newsagent's and buy a replacement can of coke, but was unable to find a replacement Toblerone. He decided to break one end of the bar in two and put it at each end of the Toblerone box to look as though there was a complete bar in it!! His only mistake was to mention this to his colleagues at work...
See Chris' photo website at http://christrerise.smugmug.com
Hayley Morgan - Marketing Manager
The poshest member of the team and the only member of the team to have changed name since she started!  Hayley has fruit on the table when there is nobody sick and she had never set foot in an Iceland store until she started working for us!  Hayley produces all of our marketing material, including adverts, brochures, display boards etc.  She designs our limited edition packaging and is responsible for our overall brand.  We are in the process of "nerdifying" Hayley but she does possess her own Ian Allan abc spotters book and was delighted to "cab" 33 110 at Bodmin recently.
Greg Edwards - Store Manager
Greg is our repair and Digital expert.
Greg formerly worked on the railway, joining BR at Waterloo Station in the Telephone Enquiry Bureau in January 1987. He progressed through to the South Western Division offices, responsible for planning infrastructure trains, followed by freight and test train planning with Trainload Freight, which was to become Mainline Freight and finally EWS. The last few years of his railway career have been with Thameslink, where he became the Timetable Planning Manager. In December 2002 he moved to Cornwall.
Greg has always held a fascination for railways, going back to having his first clockwork train set at the age of 2. Interest in the real thing developed in 1976. Living next to the Great Western Main Line at West Drayton for two years witnessed the last throes of the Westerns and the introduction of Class 50s which were to become a real passion from 1988 until their withdrawal from BR service whilst working West of England services to / from Waterloo. During his early spotting days he could be seen at various locations, usually on the Western Region.
He now has a large OO gauge layout set in the mid 80's. Greg is also an avid Liverpool fan being a season ticket holder for many years but don't let that put you off !. Greg is also fond of his food, and managed to fall foul of US Customs and Immigration on the 1999 trip to Philadelphia mentioned above. For those who do not know, it is illegal to take food into the United States. While passing through the baggage handling department, a big security guard with an even bigger dog started taking an interest in Greg's luggage. The dog would not stop barking and a search of his luggage revealed an apple tucked into one of the many secret compartments of Greg's rucksack. Following a stern lecture Greg was allowed entry to the US with his passport endorsed. There was some suggestion that the letters WAATP of the endorsement stood for "Who ate all the pies"...
Don't ask him about: - The toilet that broke when he sat on it....
Kevin George
Kevin expertly packs all our mail orders in between serving in the shop and answering the phone!
Kevin has worked in the Photographic retail trade for nearly 20 years in two local stores, and was delighted to join the team at Kernow Model Rail Centre as model railways have been a lifetime interest of his. He is a true local boy and one who rarely goes outside the county. If he asks for a railway ticket to go abroad at Camborne station, they know that he wants to go to Plymouth!
Most of his spare time is out walking, or in the summer months, at various local cricket grounds - a game he has never played a league match in, but has held many offices from scoring for the 1st XI to representing his club at county meetings.  And just for a laugh he has never smoked, drunk alcohol, driven a car and is still single at forty (something...)!
Steve Parker
Steve turns up when he feels like it and sometimes even works during the day! He is usually to be found at our sales counter or answering the phone. Our favourite hobby is trying to make him loose his temper, which is virtually impossible as he is totally unflapable (unless we have just received multiple deliveries!). There is a rumour that he once "lost it" in our shed where we store empty boxes and ended up kicking loads of them around when they all fell on top of him, but this is as yet unsubstantiated...
Expert at laying patios, Steve "The Offender" Parker is Essex's most famous export...  Girls - he is single, a great guy and absolutely loaded, as his picture above shows.  Taken from his private balcony with his personal yacht behind, who could resist him?  He holds the record for the most number of cola bottle sweets inserted into his mouth in one go - 35!  It took about 3 hours for him to finish chewing them...
Trevor Kay
Old Mr Kay is our oldest member of staff and Father Christmas stunt double.  We now have the full time use of his Yorkshire wit and he takes every opportunity to use it!
Catherine Trerise - Company Secretary
Catherine is our Company Secretary and also deals with our accounts.  Don't under any circumstances start her talking, or worse laughing.  You have been warned...
Lisa Lee
Lisa mainly keeps the website up to date.  This does mean that she is rarely seen in the shop but she really does exist.
Sam Lawson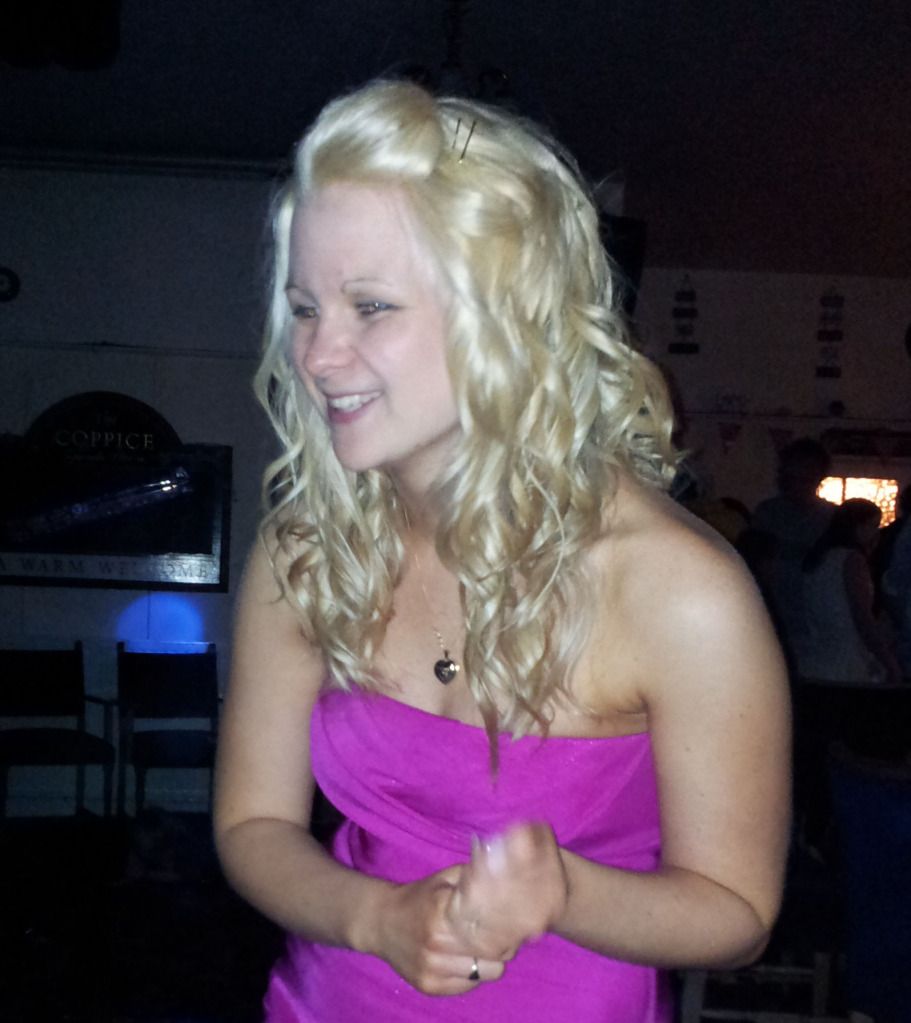 Sam is also known as "The Manageress" as she is never shy in letting her opinions be known.  We have uploaded a new image of her after Mr Keast remarked that she "looked chubby" in the original group photograph.  On a list of things never to say to a woman this probably rates as the number one thing not to say and we are pleased to say that his testicle retrieval operation went very well...
Andy Cavill
Andy is also our digital and repair expert.  He started as a work experience trainee several years back and managed to break the record for the least number of words said in a fortnight (we think the average was about 2 words a day!).  His OO Layout based in NSE days controlled by a Gaugemaster Prodigy keeps him occupied when he is not working for us.
Mick House
Our rest day relief, Mick is another former NSE employee with a fondness for narrow gauge and engineering cranes.  He is also a part-time paparazzi and keeps posting pictures of off-duty staff in strange locations.
Sammy Yeo
Our newest member of staff, Sammy has the misfortune to be related to Chris.  Sammy also plays soccer for Mullion but is learning more about railways every day, to the extent that on a recent holiday she sent daily updates back to us with images of wagons she had seen.
Honorary Staff

Andrew Keast - Former Store Manager
'Young' Mr K is our saddest member of staff and looks a lot like Steve (tall, folically challenged with glasses).  Andrew is a proud Cornishman and started his working life in a model railway shop.  Having played at being an accountant he has returned to his true vocation!  If you think Greg can provide details of modern rolling stock operations at a level of detail you had never dreamed of then just wait until Andrew gets started.  Now busy taking a camper van around the UK!